Jon Gosselin Shares Rare Pic of Kids Hannah and Collin With Matching Cars Just After His Split With Colleen Conrad
After the "Jon and Kate Plus 8" alum split from his girlfriend of seven years earlier in the month, many didn't think he'd be back on social media so soon. He's warmed everyone's hearts with a beautiful photo of his kids.
Jon Gosselin and Colleen Conrad had been dating for seven years before their split this month. We've not heard much from either, seeing as Conrad is focusing on her recovery from cancer.
Gosselin, however, is back with a bang! In a recent Instagram post, Gosselin posted a beautiful photo of Hannah and Collin, the only of his eight kids he has custody of, with matching cars.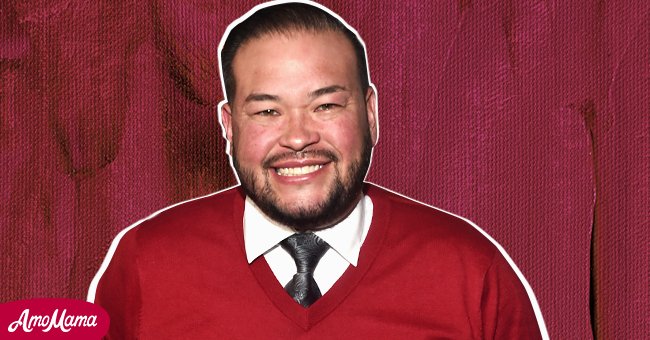 The photo showed the 17-year-olds standing close to each other, with Collin's arm wrapped around Hannah, in front of two matching vehicles, one grey, and one white. 
The proud dad congratulated his babies on their first day of 11th grade in the sweet photo, accompanied by a lovely caption that read:
 "Good Luck Hannah and Collin!!! Love Dad." 
Gosselin and his ex-wife Kate share eight children. The twins, Cara and Mady, were born in 2000, while the sextuplets Joel, Leah, Hannah, Collin, Alexis, and Aaden followed four years later, in 2004.
The once big happy family starred on the TLC reality TV show that premiered in 2007 and ran for a decade. The couple, however, seemed always to be ridden with responsibility from taking care of 8 kids.
Between the pressure and exhaustion from taking care of 8 kids, claims of Kate being abusive, Gosselin's unemployment, and rumors of his infidelity, the marriage crumbled, and in 2009, they filed for divorce.
Colleen, at the time of the split, had already undergone one surgery.
Following the divorce, Gosselin expressed his desire to be a part of his children's lives, declaring that he wouldn't give up on them.
In 2018, Gosselin took full custody of Collin. Hannah also lives with him full-time but the rest of the kids continue to live with their mother. Gosselin still holds the hope that one day, he'll be reunited with his other kids. 
The two eldest, who've been estranged from their father the longest, have, however, showed no interest in reconciling with their dad. The Sun reports one of the twins to have spoken to People in 2016, saying:
"He should maybe spend some time thinking about why we don't want to see him. He doesn't even know us. How can he dare talk about us?"
Five years after his divorce was finalized, Gosselin found love in Colleen Conrad and seemed happy. They were constantly updating fans on their milestones, and posting beautiful photos together. They even met each others' kids. 
Earlier on in the month, however, Conrad announced that she'd been fighting breast cancer for months. In her appreciation post, she named all the people that had stood by her, but her then-boyfriend was not on the list.
This prompted questions of a possible split, which Gosselin confirmed days later. Colleen, at the time of the split, had already undergone one surgery.
She is grateful that it was caught early, and the surgery was able to downgrade the cancer from stage 2 to 1. She undergoes the second one in two months' time, but she says she already feels so much better.