Are Kim Kardashian and Kanye West Back Together? New Video Sparks Reconciliation Rumors
Reality star Kim Kardashian and music mogul Kanye West's romance has been brought back to the spotlight after a clip on Instagram showed the two together with Kim in a white dress. "Are they back together?" fans are asking.
Seeing Kim Kardashian in a white wedding dress with her supposedly soon-to-be-divorced husband, singer, Kanye West sparked a series of reactions from their fans who are wondering if old rifts have been mended.
It has been a turbulent year for the duo, who share four children together. Amidst the pandemic, there were speculations of a split between the two until February this year, when the reality star confirmed their split after filing for a divorce.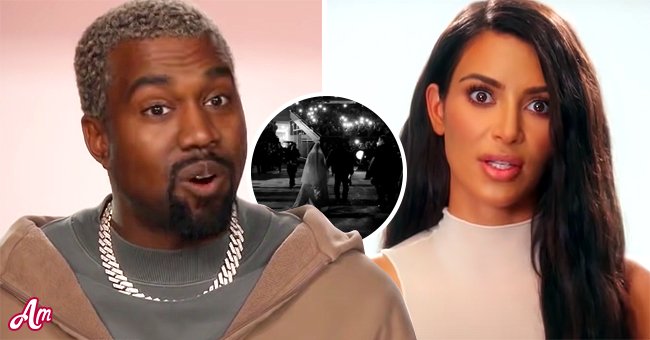 Rumors emerged that both parties were moving on until recently. However, the long-time friends have been pictured together, with Kardashian showing up for West's events, throwing in thoughts of reconciliation in the minds of their fans.
Their recent appearance together was at Soldier Field in Chicago, where West thrilled his star-studded audience to some good performances, but it was Kardashian's appearance in a white wedding dress that stole the night.

The mom of four walked into the night in a stunning Balenciaga Couture wedding dress as the hit song "No Child Left Behind," warmed the room. The appearance left fans wondering if the duo is back or it's just a supportive appearance.
Fans will hope that Kardashian's recent appearance had more to it. 
One fan commenting on the clip, which showed the moment hilariously, remarked that West only got a divorce so he could get space and focus. A second fan expressed confusion at the moment, asking why Kim Kardashian was wearing a wedding dress.

The fan wrote, "what is going on here? Are they back together again? Why is she wearing a wedding dress?" A third fan suggested that the former couple are not getting a divorce. 
Reports have alleged that the former lovers are not back together but are committed to remaining family and supporting each other. However, Kardashian was reportedly glad to have turned up for her former flame.

Although she had had previous marriages before West, the 40-year-old businesswoman considers her union with the singer to be the best and most important of them all. The last few months of their union left her frustrated over the singer's persisting outburst and behavior.
During a "Keepiing Up With The Kardashians" reunion, an emotional Kardashian confessed that she gave it her best, but it seemed not to have been enough as their home kept falling apart.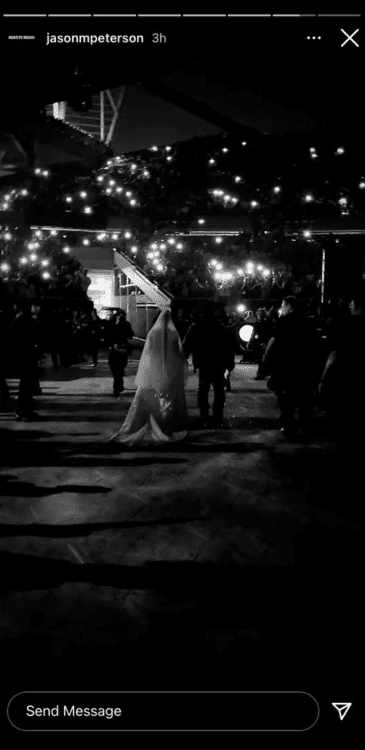 After a few weeks of back and forth, the former couple were able to be on the same page and decided to focus on being friends while co-parenting their children together.
In a bid to avoid a messy divorce battle, as is primarily seen in Hollywood, both parties agreed for joint custody and decided against spousal support since both stars are among the richest in the industry. Fans will hope that Kardashian's recent appearance had more to it.