Reno Wilson AKA Howard from 'The Cosby Show' Is Happily Married at 52 - Meet His Wife
Howard from "The Cosby Show" is forever remembered as one of the stars who brought life to the show. It has been more than two decades since it aired, and the man who played Reno Wilson is now happily married. Meet his wife.
Reno Wilson is an American producer, voice artist, and actor who ventured into the entertainment industry at age 16 by appearing in a commercial.
He has starred in a series of shows, including "The Hoop Life," "Mike and Molly," "The Chronicles," and "Good Girls," and worked on numerous blockbuster films like the "Transformers" franchise and the video game "Final Fantasy XIII."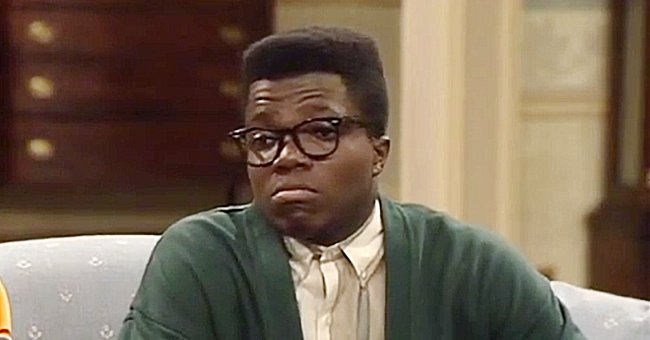 At age 52, he is living the American dream; apart from his accomplishments in the film industry, he is in a lovely marriage that has produced two adorable kids.
THE WOMAN AFTER WILSON'S HEART
Wilson's wife is Coco Fausone; she worked as a yoga and spinning instructor in YAS Fitness Centers and has established herself as a career woman who owns a small business.
Fausone is passionate about her craft and business, "The Cycling Pigeon," situated in LA. They hold an impressive agenda for their clients, and the information on the brands' website reads:
"We don't ignore the fact that people are coming to alleviate stress and transform their bodies…a friendly environment will inspire consistent workouts..."
AN ENVIABLE DUO
The pair got married in 1998. Ever since they have lived contented and interesting lives, with both parties delighted to celebrate their love offline and online.
During Mother's Day, the actor shared a selfie of his fit wife in a tan top with huge headsets on. He added an honorary message that read:
"Coco my love. You are Everything. To us. That is all. Happy Mother's Day."
A few months before the Mother's Day post, Wilson shared an image showing husband and wife during a hillside outing, enjoying some hiking moments. Via the caption, the actor seemed excited to share his wife's birth date with fans.
Celebrating their love is not the only thing on Wilson's list; the 52-year-old also takes time to promote his wife's business and drop unique details on how their marriage works, sharing rare truths that have helped them throughout their long-term union.
In April, Wilson lifted a post from his wife's Instagram page. It showed the pair standing closely, and the actor added the words, "Partner in all things," before plastering his wife's business message about offering quality services to clients.
PARENTHOOD
Wilson's kids are daughter Deni and son Renzo. Like his marriage, the actor pays close attention to his duties as a father. He is never too busy to enjoy his kids' company and always flaunts photos of the pair online.