Fantasia Barrino & Husband Celebrate Grandson's B-Day Hours after Showing Their Baby Daughter's Doll Face
Proud parents and grandparents, Fantasia Barrino and her husband Kendall Taylor recently celebrated their grandson's birthday.  Their daughter Keziah joined in festivities and showed her face to the world for the first time. 
When American singer and songwriter Fantasia Barrino tied the knot with her husband Kendall Taylor in July 2015, they officialized their beautiful and blissful relationship.
Before getting married, Barrino and Kendall had been in previous relationships and were already parents. The singer was already a mother of two children: daughter Zion Quari and son Dallas Xavier.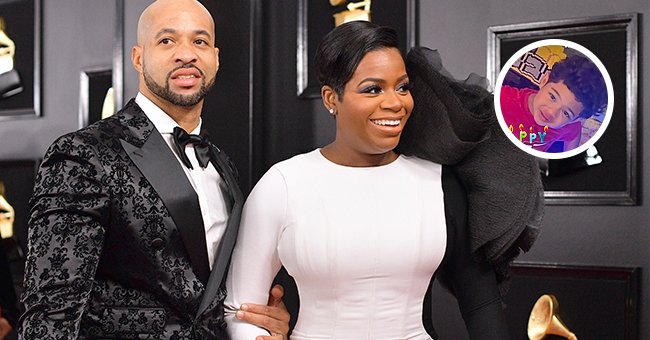 Meanwhile, Kendall already had a son named Treyshaun. Through Treyshaun, Barrino became a grandma for the first time when the former welcomed a son named Khoen in 2016. 
Khoen's birth pleased Barrino, who announced it on social media and declared herself a "Glam Mom." Treyshaun welcomed another son in 2019, making Barrino and Kendall grandparents for the second time. 
The sweet couple loves being with their grandsons and shares sweet moments with Khoen and his younger brother, Kyan Jeremiah. They also said being parents and grandparents have shifted their priorities as they learn to juggle family with business. 
On Wednesday, Khoen celebrated his fourth birthday, and his grandparents celebrated the special day with loving tributes on Instagram. Kendall shared several pictures of his grandson and captioned the post: 
"Happy Birthday Khoen!!@thebriceboysofficial You came in the world and turned me into a young and fly Grandad! Pop Pops will always be there when you need me Little G!"
Barrino joined her husband in celebrating their grandson by sharing a picture on her Instagram Story of Khoen playing with his friends and expressing love for him. 
Barrino and Kendall's newborn daughter Keziah London Taylor also joined her parents in celebrating Khoen's birthday. Baby Keziah expressed her birthday wishes for Khoen in a post on her Instagram Story where she shared his photo. 
Keziah was born early and had to spend a month at the neonatal intensive care unit after her birth. 
Baby Keziah's Instagram page, which her parents manage, is already growing as she already has 61.5k followers. Since the little tot's birth, fans have been clamoring to see her face as her parents had only shown glimpses of her. 
The precious baby granted those fans' wishes when a beautiful picture of her was posted on her Instagram page. The photo was shared a day before Khoen's birthday and showed Keziah's resemblance to him.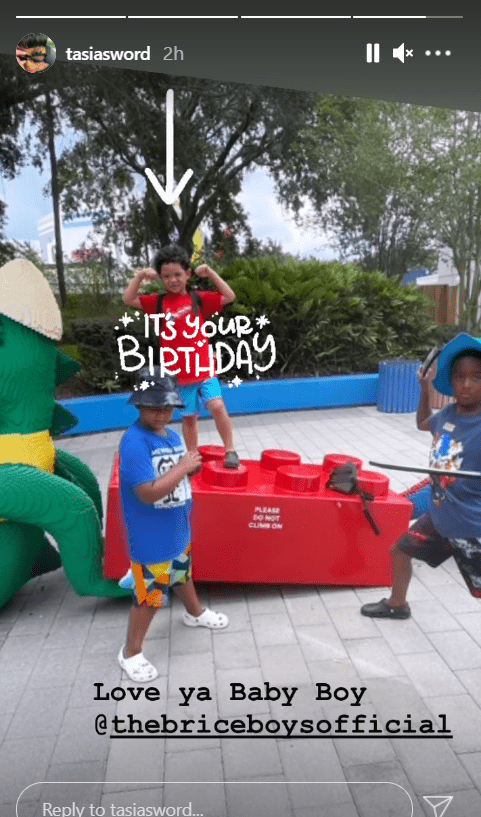 In the snapshot, the cute baby wore a navy blue floral dress and white footies. She accessorized her fashionable look with a white bow headband and white earrings. 
Keziah seemed pleased that fans were finally seeing her face and gave a side-eye as she posed. The doll-faced baby also made peace signs with her hands and smiled. The post's caption read: 
"Finally! Mommy and Daddy Let Me Come Out And Play."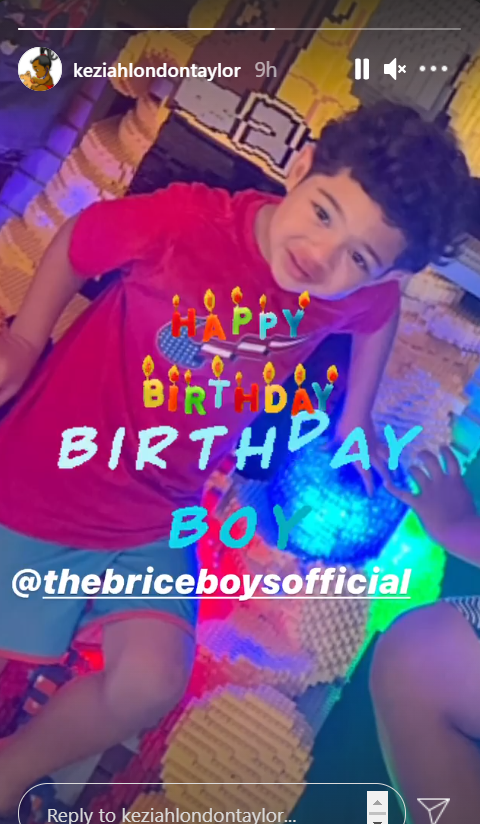 Barrino and Kendall welcomed Keziah, their first child as a couple, on May 23, 2021, after experiencing infertility issues. Keziah was born early and had to spend a month at the neonatal intensive care unit after her birth. 
In June, Barrino finally welcomed her daughter home from the NICU and shared a sweet photo showing a glimpse of her baby to celebrate her homecoming. 
Since giving birth to her third child, Barrino has experienced several changes in her body and thanks Keziah for them. Earlier in the month, she commented on her appearance since welcoming Keziah and gushed about her hips.
The proud mom also said some but not all of her weight must come off. Now that fans have finally set eyes on Keziah, they will surely be waiting for more snaps of the adorable baby girl.