Camila Cabello Addresses Engagement Rumors after Fans Spot Ring on Her Finger in TikTok Video
Camila Cabello's TikTok made her fans believe she and Shawn Mendes had gotten engaged, so she was asked about it in a recent interview with Jimmy Fallon. Her answer was so Camila Cabello.
These days, celebrities make headlines even accidentally. Camila Cabello shared a video on TikTok on August 21, and although her dancing skills were on point, a piece of jewelry stole the spotlight. 
Given that she was wearing what seemed like a diamond on her ring finger, fans speculated that her longtime boyfriend and best friend Shawn Mendes had popped the question.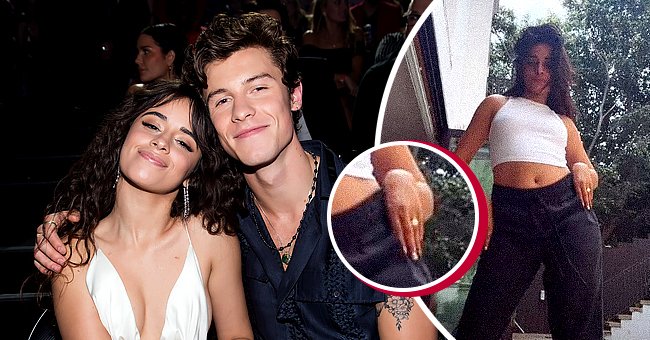 Mendes and Cabello met in 2014 when they were both opening acts for Austin Mahone's tour (she was still part of Fifth Harmony at the time).
They hit it off right away but remained friends for years. Dating speculations started circulating online after they released "I Know What You Did Last Summer" in November 2015, though.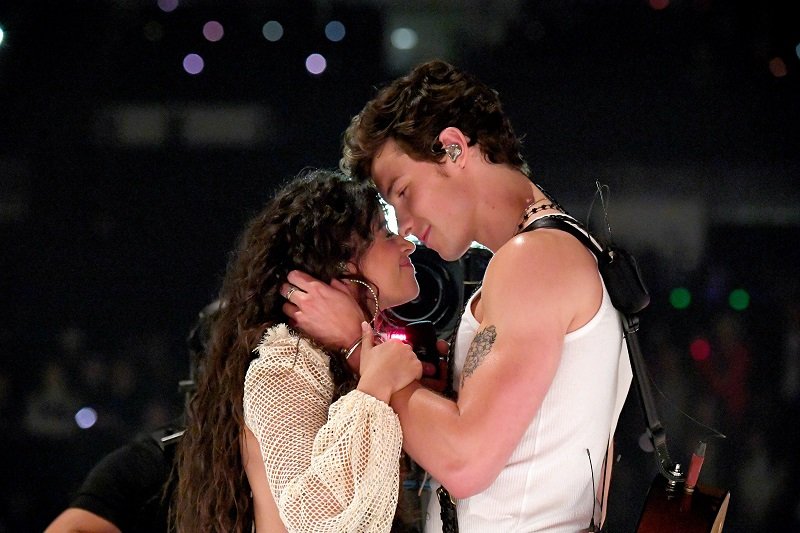 In July 2019, after four years of showing incredible chemistry every time they were spotted together, they held hands in Los Angeles and kissed in San Francisco.
The couple only confirmed their relationship in September 2019 when they posted a video kissing and licking their faces. Mendes and Cabello have appeared on each other's Instagram accounts ever since.  
[Cabello's tattoo] reads, "Shawn Mendes" and "señor," and Mendes' says, "señorita."
Coming back to the engagement rumors, Cabello went to an interview on "The Tonight Show Starring Jimmy Fallon" to promote her new film "Cinderella" and was asked if Mendes had actually proposed. She hilariously said: 
"He has not, and I am not engaged. I swear to god, I don't know what hand the engagement ring goes on, so sometimes I'll just, like, put it on my ring finger."
Cabello pointed out that not even her mom could tell her as she lost her ring. After Fallon said he didn't wear his ring because it didn't fit him, he joked that he has a lower-back tattoo that says, "married, taken."
The singer also joked she and Mendes have lower-back tattoos. Hers reads "Shawn Mendes" and "señor," and Mendes' says, "señorita."
It is not the first time that Cabello has shut down some rumors about her love life, though. In 2018, she posted a photo on Instagram holding her stomach in a particular way that made people believe she was pregnant. 
Soon after, she urged her followers to leave her "belly alone" as she had been touring America and eating "delicious foods." Those waiting for a Mendes-Cabello wedding will have to wait longer.