Patrick Mahomes Throws Fiancée Brittany a Surprise 26th Birthday Party – She Gushed about It on IG
Football star Patrick Mahomes went all out for his fiancée Brittany Matthews on her 26th birthday. Matthews couldn't hold back her joy as she gushed over her man and about the amazing surprise party.
Patrick Mahomes was all about taking his fiancée Brittany Matthews' breath away as he pulled all the stops to surprise her on her 26th birthday. As expected, Matthew was blown away, and she reveled in their love, and the affection Mahomes showed. 
The former college soccer player shared images and clips on her Instagram story, chronicling the surprise birthday party that the Kansas City Chiefs player threw for her. The pictures and her reactions showed that it was a fulfilling occasion.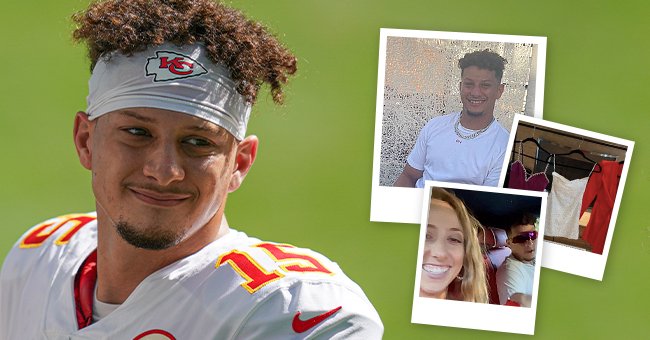 MAHOMES CELEBRATES HIS WOMAN
For his long-time lover's 26th birthday, the football champ started by presenting three glamorous outfits best suited for the event. Matthews showed off the fabulous dresses in her story.
She gushed about them, noting that it was a surprise. The wears included a short burgundy dress, a lacy dress, and red silk plunging suit. In another of her story updates, Matthews showed that they were headed out.
She also seemed to have rocked the plunging red suit while her blonde hair came down her shoulders. The businesswoman filmed her and her partner while they drove out.
The couple has been together for a long time, starting as high school sweethearts.
The birthday girl excitedly pealed out the other surprises for the night as she informed fans that she had no idea where they were headed. The mom-of-one later showed her and her man sitting at a table while thanking him.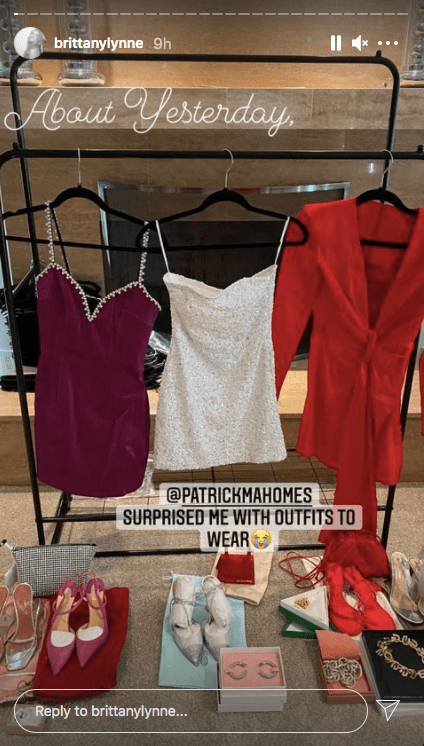 MORE FUN DETAILS OF THE SWEET CELEBRATION
The couple got to the location of the surprise party, and Matthews was evidently blown away by the romantic gesture. After they settled down at a reserved table, the events unfolded.
Unknown to her, Mahomes had gathered friends and family, and they all surprised her by filing into the venue. The celebrant was overwhelmed with happiness seeing how many people came to celebrate her. 
Matthews later changed into another dress and shared a warm dance with her husband-to-be. More photos and videos from the occasion popped on her page, and she capped it all by sharing a passionate kiss with her man.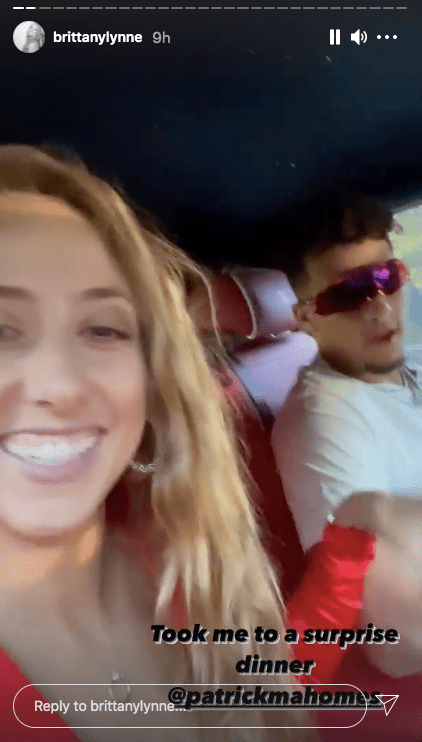 MATTHEWS AND MAHOMES' ROMANCE
The couple has been together for a long time, starting as high school sweethearts. They were first friends, always hanging out and sharing the same interests. However, one Valentine's celebration switched it all. 
Mahomes had presented Matthews with a rose and greeting card, and the rest they say is history. After high school, the pair kept in touch despite going to different colleges. They carried on their romance and got engaged last September.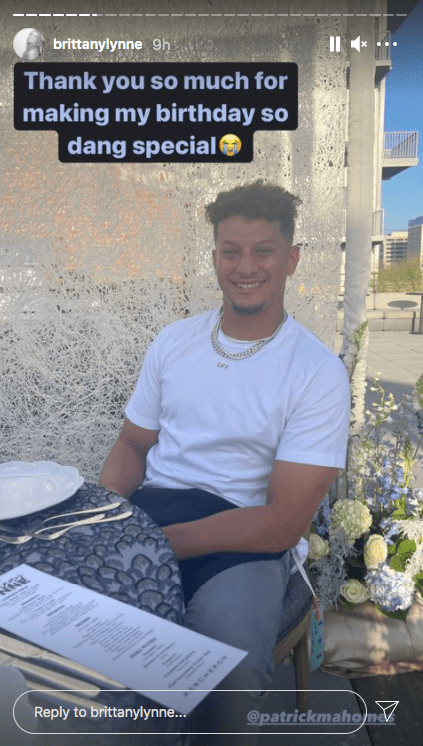 The lovebirds later announced that they were expecting a baby a few months later. And early this year, in February, their family expanded with the birth of a baby girl, Sterling. 
Matthews once shared the fascinating way she and her partner came about their daughter's name. She explained that after they got another dog, they wanted matching names, and Sterling came up. But the star mom decided to save for her daughter.