Wendy's Drive-Thru Sign Saying They Can Only Make 'Fries, Nuggets, Chili, Potatoes, and Drinks' Goes Viral
A TikToker felt the fury of her fellow users as she posted what many deemed a deeply offensive clip related to Wendy's fast food. However, she was in no way ready to back down. 
TikTok user Lauren B. or @laurenbest5 shared a video on the social media platform of a Wendy's drive-thru sign. The sign stated that the fast-food chain store could only provide a limited amount of food. 
It read that they could only supply this meager number of meals due to staff shortage. The food included chili, potatoes, drinks, nuggets, and fries.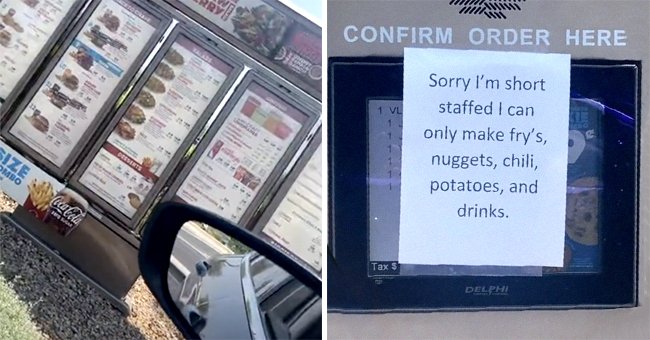 "Oh, the ghetto" soundbite played in the video as the TikTok user zoomed in on the sign where the ghetto theme was echoed by one of her hashtags which was the word "ghetto" itself. The TikTok clip's description read:  
"How u short-staffed cant make no burgers [sic]. 🍔"
The post went viral, so far accumulating just under 15,000 likes. There were also previously many comments, but the TikToker subsequently deleted them. 
This was due to individuals criticizing her in the comment section for using the "Oh the ghetto" soundbite, finding it in bad taste. On top of that, many of them felt that @laurenbest5 was insensitive to the employees at Wendy's.
Many expressed sympathy for the workers while others criticized them.
The TikToker posted a video following this, defending herself against all the other TikTok users who gave her their critique. Lauren B. asked everyone to calm down.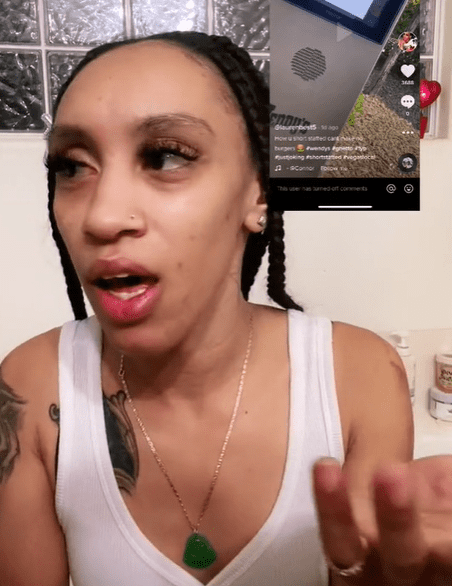 Throughout the video, the TikTok user appeared to imply that the viewers were overreacting to the specific soundbite she utilized. TikToker @laurenbest5 expressed that she did have sympathy towards the employees and tipped them as well. 
Lauren B. accused the commenters of judging an issue when they did not have any context. The TikToker claimed that they were falling into the normalized behavior on social media of immediately attacking others online.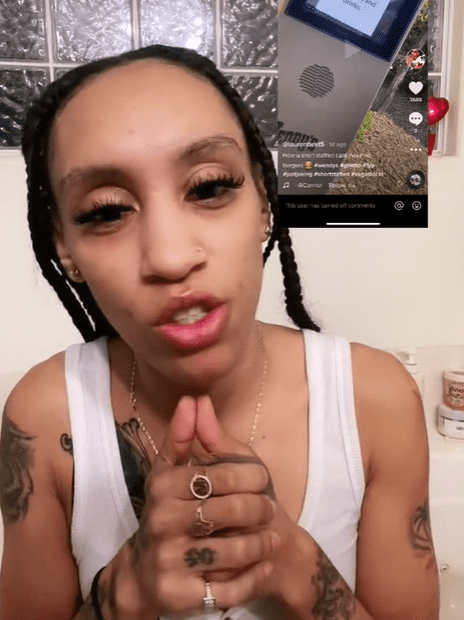 ENOUGH IS ENOUGH
Obviously, Wendy's fast-food chains and other similar companies need their workers on the ground to function at total capacity. Some McDonald's employees recently made this crystal clear, refusing to work under unconducive conditions. 
These workers walked out mid-shift because of the high temperature inside. The employees identified themselves in the clip as Tara Ali, Robbie Cochran, Jarmier Owens, and Daron Burton.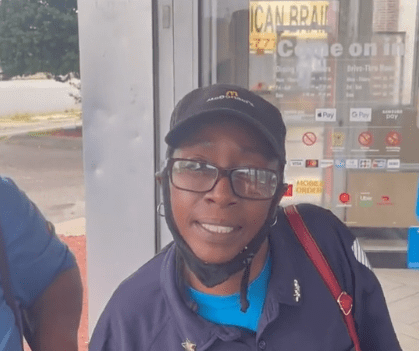 They all walked out of the store one by one, stating their names, the fact that they worked for McDonald's, and their shared reason for downing their tools. Owens vehemently emphasized that they would not be returning until the air conditioner is put on. 
Many expressed sympathy for the workers while others criticized them, stating it's simply part of the job. Hopefully, employers and fast food companies can create a functional environment for the business and their workers.