Ludacris' Wife Shows Their 2 Daughters' Hair Grow Alike with 'Nothing in the Front' in First Months with Unique Photos
Ludacris and Eudoxie Bridges' daughter Chance is growing and exhibiting similar traits to her big sister, Cadence. Recently, the proud mom shared a stunning picture, pointing out the striking similarity between the sisters. 
Ludacris' wife of six years, Eudoxie Bridges, is a doting mother to two lovely daughters — Cadence Gaelle Bridges and Chance Oyali Bridges. Recently, she took to her Instagram story to share pictures of the little girls, pointing out their striking resemblance.
The first snapshot was a mirror picture that saw Eudoxie cradling little Chance. She was dressed in a long pink shirt, and black biker shorts, with her hair, styled adequately to the back. The mom of two held her baby in a way that showed off her growing hair.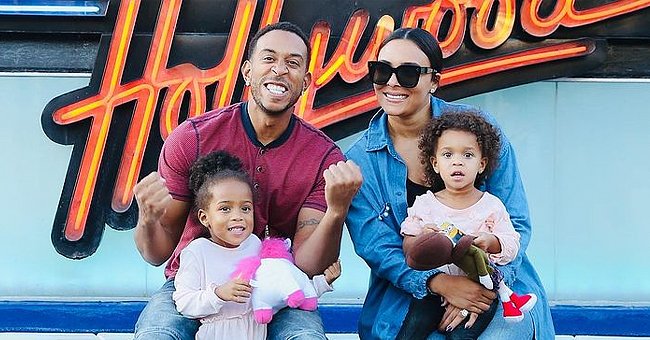 In the caption, the Gabonese model revealed how similar Chance was to Cadence, as she noted that the former's hair was growing precisely like that of the latter — without any hair in front. For confirmation, Eudoxie shared a picture of Cadence as a baby in the next slide.
Eudoxie could be seen posing with baby Cadence in a swimming pool and sporting a lovely smile in the photo. Cadence wore a star-designed outfit, and like her mom pointed out, she had her hair growing without any hair in front. 
Eudoxie shared another picture that showed Cadence flaunting her fuller hair at an older age. The little girl appeared adorable in a denim dress and looked away from the camera with her cute brown eyes. Cadence's beauty was accentuated by her full curly brown hair and gold studs. Captioning the post, Eudoxie wrote:
" Once the hair came in 💪🏻."
WELCOME TO THE WORLD, CHANCE BRIDGES! 
Chance is Eudoxie's second child with her rapper husband; however, the tiny tot is Ludacris' fourth child. The couple welcomed their bundle of joy two weeks earlier than expected, on July 28, 2021, and announced the news a few days later.
Taking to Instagram, Eudoxie posted images that featured her and her husband sharing moments with their newly born child. Eudoxie was clad in a green outfit in the first slide and placed baby Chance wrapped in a blanket on her chest.
The second slide saw Ludacris carrying out fatherly responsibilities. He looked dapper in a black short-sleeved T-shirt and held his baby daughter in his arms, dishing out a subtle smile. 
Cadence showed Eudoxie's numerous followers how much of a loving big sister she was in the third photo. The adorable girl could be seen planting a kiss on Chance's forehead while the baby laid in a white cot.
LUDACRIS' THOUGHTS ON FATHERHOOD
Welcoming his fourth daughter, Ludacris revealed to Page Six during an interview that he was a girl dad, and he loved every minute of the experience. According to the star,  he had become a father who could not say "NO" ever since the arrival of his fourth daughter.
According to him, whenever his daughters made sad faces, it was tough for him to be a hard parent. He further explained the importance of having girl children. Ludacris said girls always helped look after their parents when they got older, while guys always thought their fathers would be fine.
He felt so good about having four girls and noted that he and Eudoxie would be taken care of properly. Apart from Chance and Cadence, Ludacris is a doting father to Karma and Cai from his previous relationships.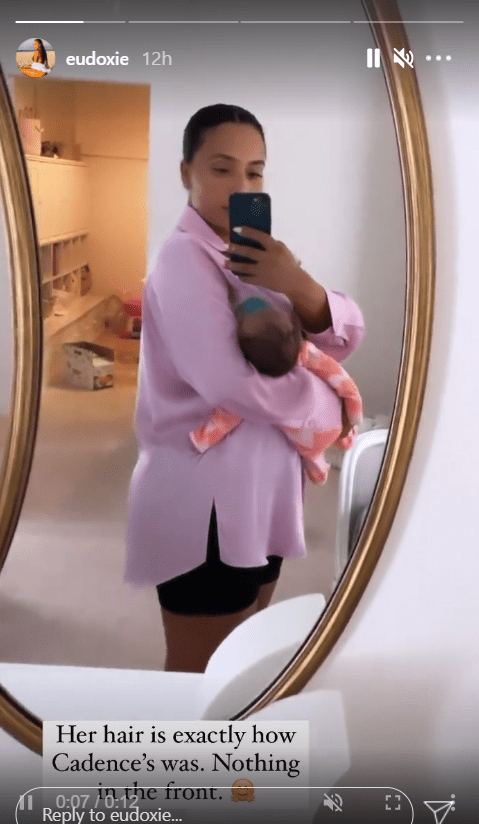 LUDACRIS'S CHEATING SCANDAL 
The actor welcomed Cai in 2013 when he was still in a relationship with Eudoxie. He cheated on his woman with Tamika Fuller and received tons of backlashes from the public. In the series "If Not For My Girls," Eudoxie opened up about her feelings towards Ludacris' affair.
She noted that had it not been for her celebrity girlfriends, particularly LeToya Lockett-Walker and Keri Hilson, she would have been in toxic relationships that did not serve her. She noted that her girls had helped her view reality differently, as love could be blinding.
Following her confession, Eudoxie made it known she was asked to leave Ludacris after his cheating scandal, but she listened to her heart and decided to stay, which turned out to be the best decision she has ever made.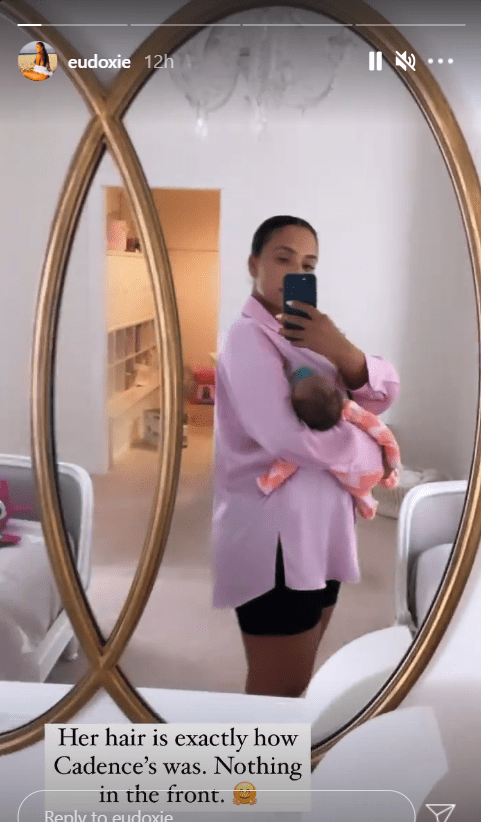 LUDACRIS AND EUDOXIE'S FIRST ENCOUNTER  
The lovebirds eventually sorted out their differences and walked down the aisle in secret on December 24, 2014. Ludacris and Eudoxie first met each other in 2008 on "Ludaday" — a tradition established to bring celebrities and families together.
Shortly after their encounter, they began their relationship, and ten years later, Eudoxie celebrated the first day they met via an Instagram post. The mother of two shared a monochrome picture of her and her man locking lips.
In the caption, she noted that they shared their first kiss a year after they met. The pair have remained married and are waxing strong while achieving success in their fields. The raving beauty might be the wife of an accomplished rapper, but she has also had a significant impact on society.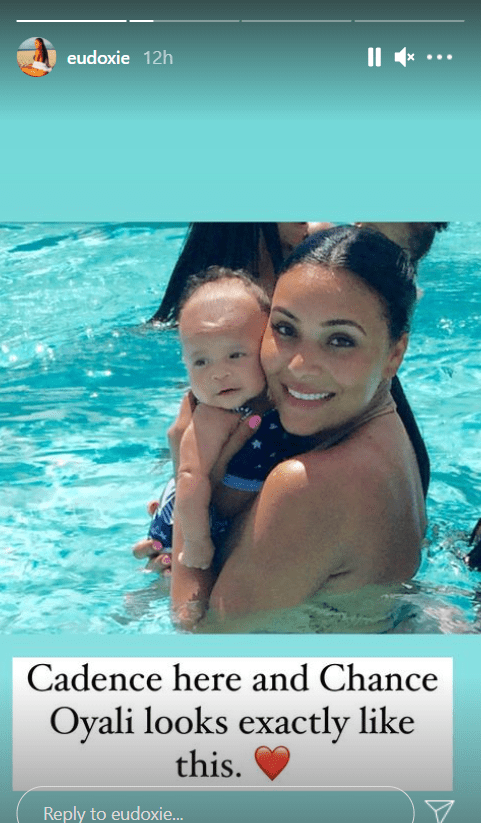 WHO IS EUDOXIE BRIDGES?
Born and raised in West Africa, Eudoxie is the owner of a non-profit organization called "Unspoken Angels." The organization aims at supporting, inspiring, educating, and empowering young ladies in West Africa and the USA. 
It also makes available, comforting, and safe environments, with positive initiatives for females who have gone through emotional, verbal, and physical abuse. Being a survivor of the aforementioned experiences, Eudoxie uses her platform to give women the courage they need.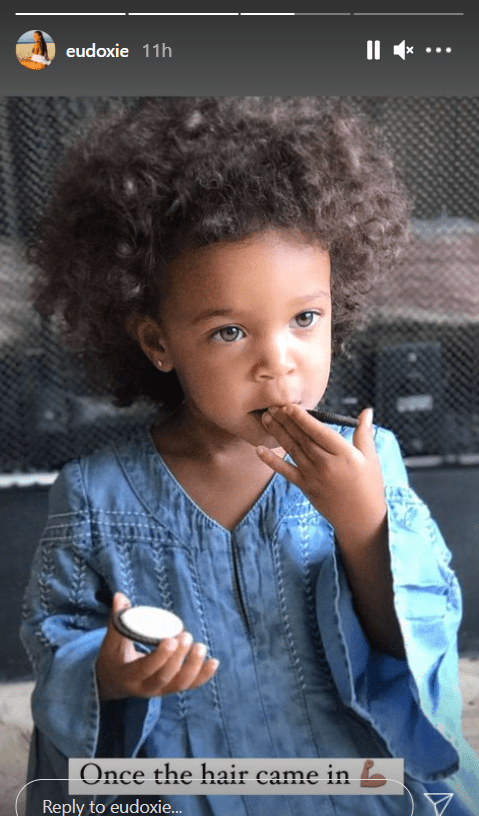 She penned down her story in a book she released in 2016, called "Unspoken Angel: My Story Through Her Eyes" with the hope that it served as a source of inspiration and empowerment to its readers.