Imani Hakim AKA Tonya from 'Everybody Hates Chris' Showcases Long Legs in White Belted Mini-Dress in Front of Lavish Car
Imani Hakim, AKA Tonya and Chris's baby sister from the black family drama "Everybody Hates Chris," is a grown woman now and blessed with a unique taste in style. She recently shared new photos showcasing her long legs.
Imani Hakim ventured into acting as a young girl and an elementary school student; it was not easy accepting the change, but her passion drove her to learn about what is expected of a Hollywood star. During an interview, she said:
"When I first came here, it was a culture shock for me...Being surrounded by the culture of Hollywood was jarring..."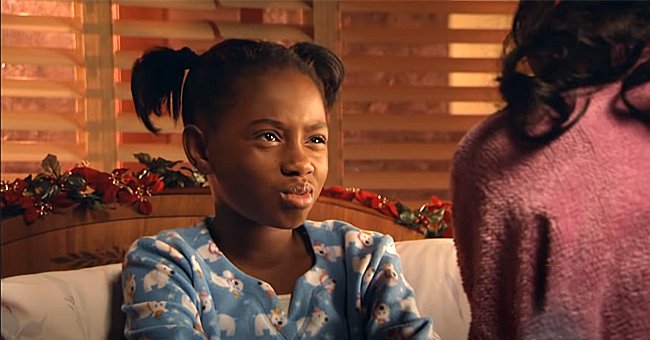 It did not take long for the young talent to adapt, and when she bagged her debut role as Tonya in "Everybody Hates Chris," she rendered a spectacular performance that makes her unforgettable.
Hakim loves to live a low-key life despite having a career that keeps her in the limelight. She manages her private matters and only shares brief details when she deems necessary.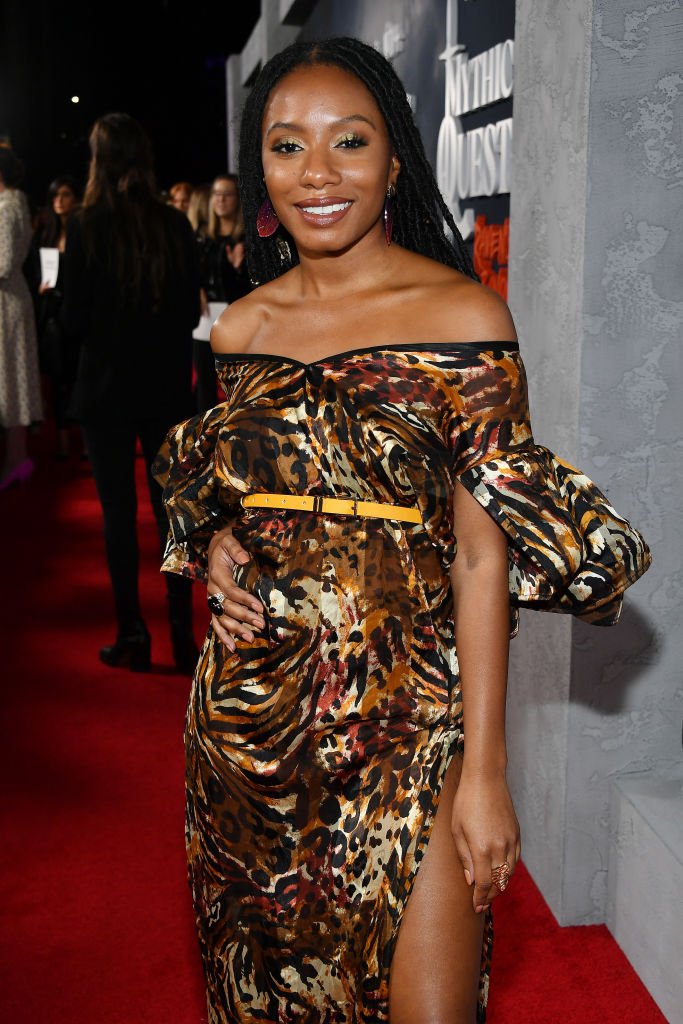 One of her recent posts showed her displaying some model behavior as she rocked a white baby doll mini dress with a large black belt surrounding her waistline and a matching pair of heels.
The actress had her braids wrapped at the crown of her head, and she glowed under the warmness of the sun while showing off her long stretched legs, standing in front of a luxurious car. The post's caption read:
"Every day is leg day."
MORE ON IMANI HAKIM'S BIO
The young beauty was born and raised in Ohio, Cleveland, into a close-knit family, including five brothers. The Hakims supported her dream to become an onscreen star, and at age 7, she already worked with Karamu House Theater.
After her role in "Everybody Hates Chris," she appeared in other works like "The Gabby Douglas Story" and "Mythic Quest: Raven's Banquet." Hakim also had a directing and producing credit titled "Nightcap: Mariana" in 2019.
She has also concerned herself with serving her community and activism and advocating for human rights by enlightening others, joining rallies, and uploading messages online.
IMANI HAKIM ON MENTAL HEALTH
Like many notable figures who have begun to spread the need for sound mental health, Hakim has revealed that this is an essential aspect of healthy living.
She admitted to having suffered anxiety and depression but was thankful that her mental health issues were handled after becoming open to others and practicing good habits.