Mike Tyson's Ex-wife Robin Givens Once Labelled a 'Gold Digger' Shows Her Biracial Son with Tennis Champion
Hollywood icon Robin Givens, formerly married to boxing legend Mike Tyson and once labeled a "gold digger," is a doting mom to her grown-up biracial son, whom she flaunted rocking a tuxedo with his friend.
Actress Robin Givens has an excellent list of successful features on her table. However, she never did enjoy that much success in her romance, and the on-screen personality has been romantically linked with a few famous faces.
She ventured into marriage for the first time in 1997 to a man known as Svetozar Marinkovic, but it did not last for more than one year. She later became involved with Mike Tyson.
Givens's last ex-partner was Murphy Jensen, a notable tennis champion with whom she shares a biracial son named William Givens Jensen.
The young man is unbelievably tall now, has his parents' charming looks, and often appears on their Instagram posts. A few days ago, the doting mom shared a group photo of her son in the company of one of his friends during a glamorous event.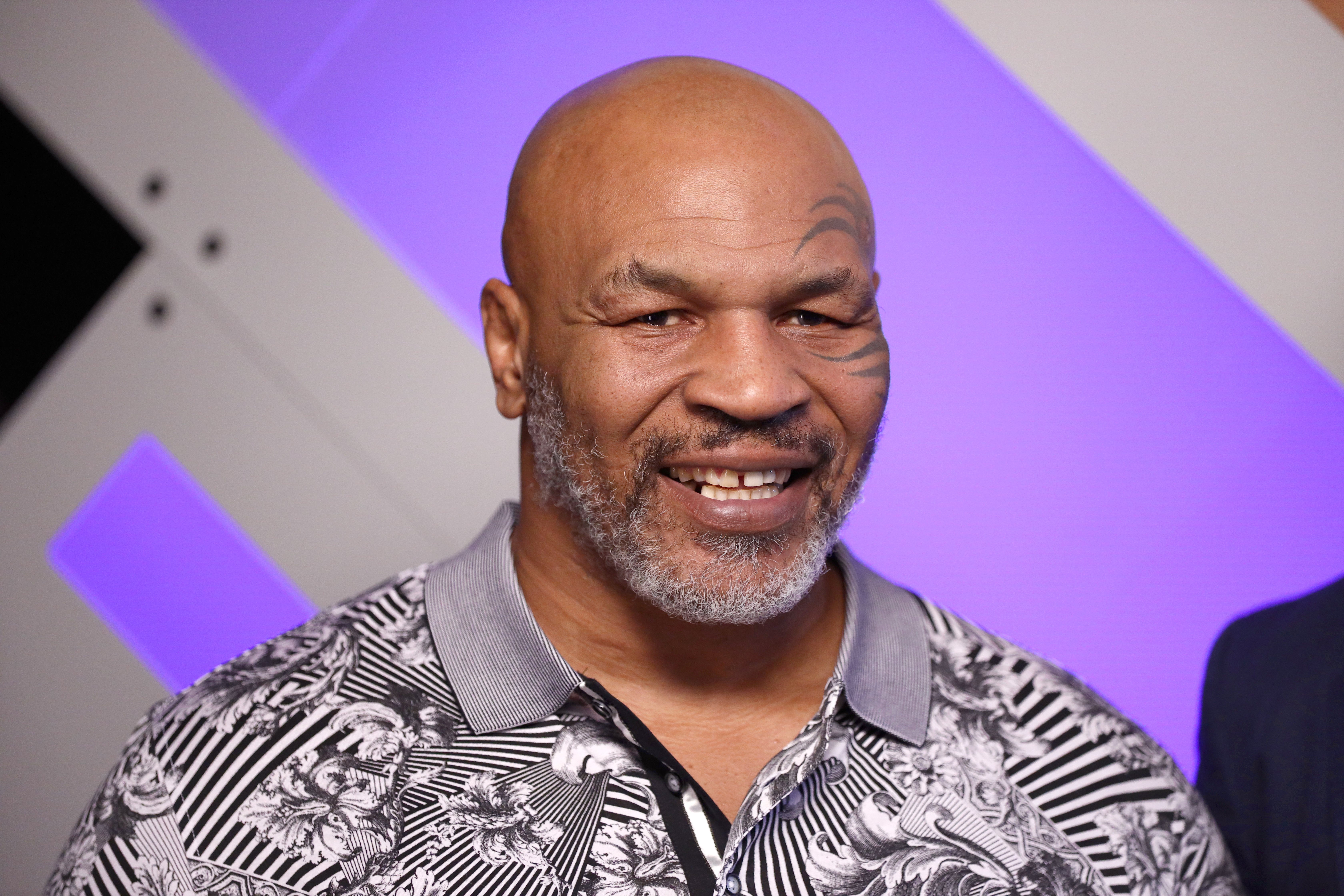 They decked black tuxedos with the traditional bow tie and faced the camera. William wore a chic close-lip smile, while his buddy opted for a straight face stare.
In the second slide show, Givens added an image of actors from the 2008's comedy film "Step Brothers," referencing them via a caption that read:
"What's better than a man in a tuxedo? How bout 2! Looks like senior year has officially begun..."
PARENTHOOD FOR GIVENS
Givens has been vocal about her love for motherhood and how it makes her feel more than once. While speaking on "The Real" show, she added that being a mother is the best part of her life, especially parenting her grown sons, William and Michael.
After her separation from Murphy, the duo became fixed on parenting their son and giving him the best. As a result, they both have an excellent relationship with the young man.
During Father's Day, the tennis champion, Murphy, shared an image where he wore sun shades, looking gangster with his biracial son while carrying a younger boy in his arms. The caption read:
"Happy Father's Day World!!! Today's agenda...GRATITUDE SERVICE AND MOST IMPORTANTLY LOVE!!! There's nothing more important to me than my sons."
TRUTHS ABOUT GIVENS' SECOND MARRIAGE
Former heavyweight champion Mike Tyson remains the number two husband Givens shared vows with. However, after the pair decided to separate, the media concocted different stories about their marriage.
They ended up crowning the former queen of Tyson's heart with the title "gold digger" due to the circumstances of their divorce.  In 2013, the boxer came out with his side of the story in a memoir named "Undisputed Truth."
According to the book, they married in a rushed wedding because Givens admitted to being pregnant. The actress and her mother, Ruth, also conspired to receive huge funds from Tyson, who was in his prime.
The former ringmaster explained that his then-wife claimed to have lost the pregnancy three months later. She also filed for divorce after hitting her ex-partner with an abuse claim one year after marriage, receiving more than $10million as settlement.
Years later, Givens revealed how the label and book haunted her by diminishing her worth in the industry. She added that there were some lies in Tyson's book but is happy the industry is kinder to women now.