'Schitt's Creek' Star Emily Hampshire Recalled Demi Lovato Sliding into her DMs and Asking Her on a Date
Emily Hampshire, famous for her role as Stevie Budd on "Schitt's Creek," remembered how Demi Lovato slid into her DMs and asked her on a date. This exciting detail was shared during an episode of "4D with Demi Lovato."
"Schitt's Creek" alum Emily Hampshire revealed that Demi Lovato once asked her on a date. The information was shared during an episode of the pop star's podcast, "4D with Demi Lovato."
Hampshire and Lovato had a pretty interesting conversation. Although some of the details shared during the show were hilarious, they also talked about sensitive topics. During their fun conversation, Hampshire also spoke about coming out as non-binary.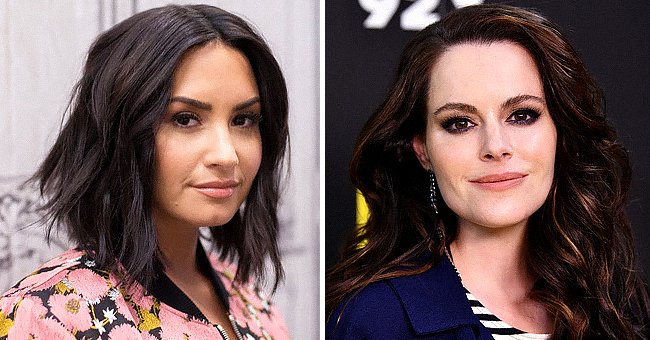 HAMPSHIRE ON "4D WITH DEMI LOVATO."
Hampshire noted that the "4D with Demi Lovato" host once slid into her DMs and wanted to take her on a date. The "Skyscraper" singer had explained that they liked Hampshire and wanted them to "kick it."
The Canadian actress also added that Lovato did not try to hide their real intentions. The pop star cleared all confusion by explaining what "Kick it" meant. Hampshire recalled:
"And then you said, below it, 'And by kick it, I mean go on a date.'"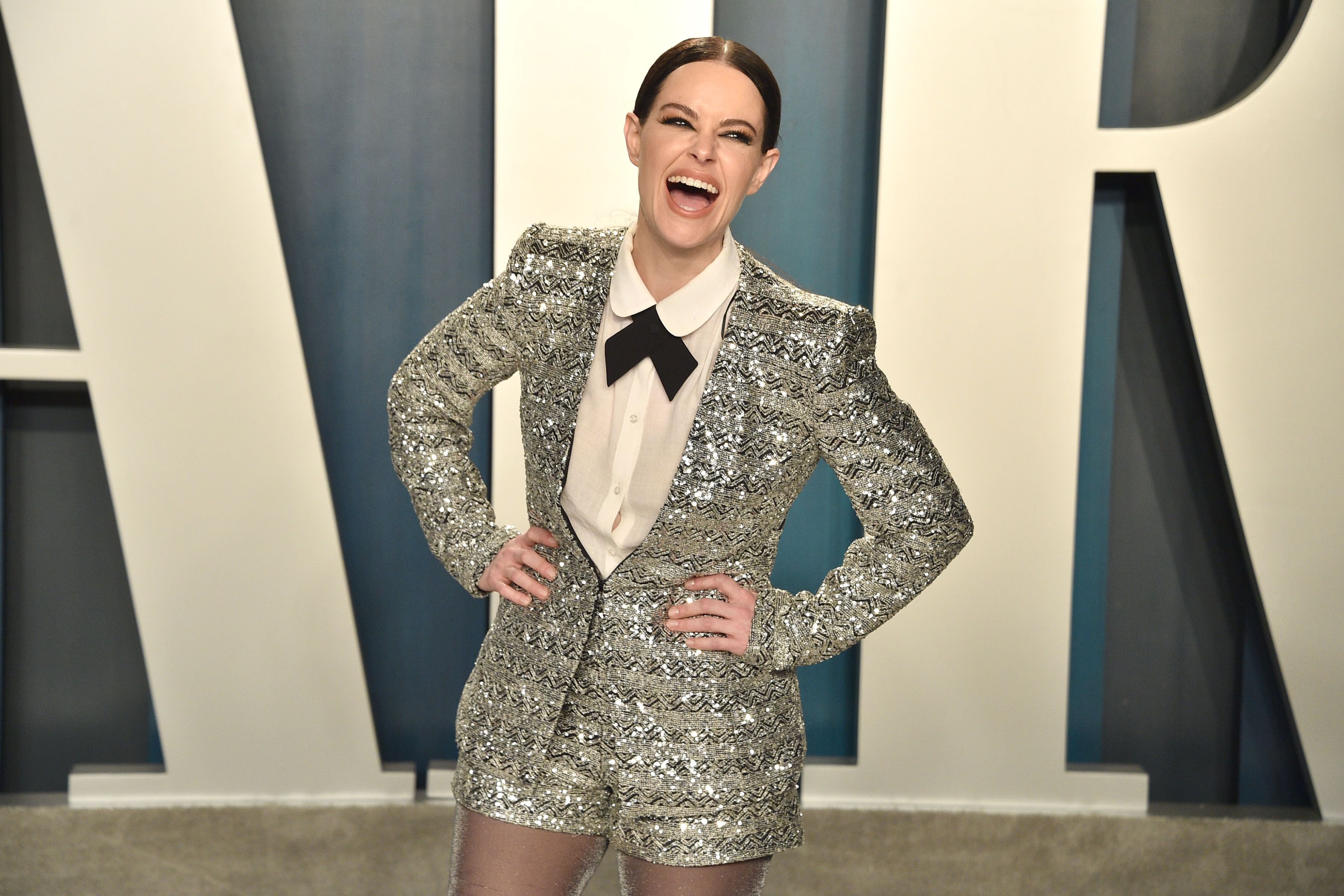 According to the "Schitt's Creek" actress, she "loved" Lovato's explanation. As she was way older than the pop artist, she had to check the word's meaning. Hampshire is 40, and Lovato is 29.
[Hampshire] finds it hard to go out without a big hat.
As the show continued, Hampshire and Lovato made it known that they are both currently single. The "So Random!" star canceled their engagement to Max Ehrich, and Hampshire's relationship with Teddy Geiger also ended in 2019.
Hampshire talked about her relationship, and it appeared that the brake up affected the actress to a point where she had to go for therapy. She explained that she was "all about the other person." But after the treatment, Hampshire noted:
"After lots of expensive, expensive therapy — I love me so much and doing what I want to do that I'm scared to get into a relationship." 
HAMPSHIRE CAME OUT AS PANSEXUAL
It is apparent the viewers weren't the only ones that benefited from "Schitt's Creek" LGBTQ content as Hampshire noted that her character on "Dan Levy" helped her identify herself.
The actress explained that she didn't know what Pansexual meant before her role as "Dan Levy." Hampshire also noted that she wasn't sure what she was and all that mattered was loving someone regardless of gender.
The "Boy Meets Girl" star explained that her "Utopian world" made her believe it wasn't necessary to identify herself. But after all the questions about her sexuality Hampshire explained she now knows why it is essential to be recognized.
Although she is famous for her hilarious character on set, Hampshire has a pretty entertaining personality that many fans might not know. Outside the movie world, the Canadian actress finds it hard to go out without a big hat.
She is scared of getting sunburn, so she believes her hat would prevent the sun's harshness. She is often seen on her big hats, and she even got a birthday cake shaped like a giant hat. 
Hampshire is originally from Montreal, so the actress speaks French. She goes to bed after listening to murder podcasts, and she is good at creating cool stuff. According to Hampshire, she once made a 10-foot-long floating desk.