Fans Say Fantasia Barrino's Baby Keziah 'Took Her Daddie's Entire Face' Posing in Pink Oversized Bonnet & Matching PJs
Fans react to the cuteness overdose and uncanny resemblance between Fantasia Barrino's daughter and her husband. The singer shared a photo of her little princess, Keziah London looking hilarious in an oversized bonnet.
"American Idol" winner and commendable singer Fantasia Barrino is a mother to three adorable kids, which she gave birth to at different points in her life. The singer first became a mother as a teenager who was in a relationship with another teen.
She dropped out of school, was a write-off by her community, struggled to follow her passion, and a few years later, landed a massive record deal after emerging the winner of the singing competition, "American Idol."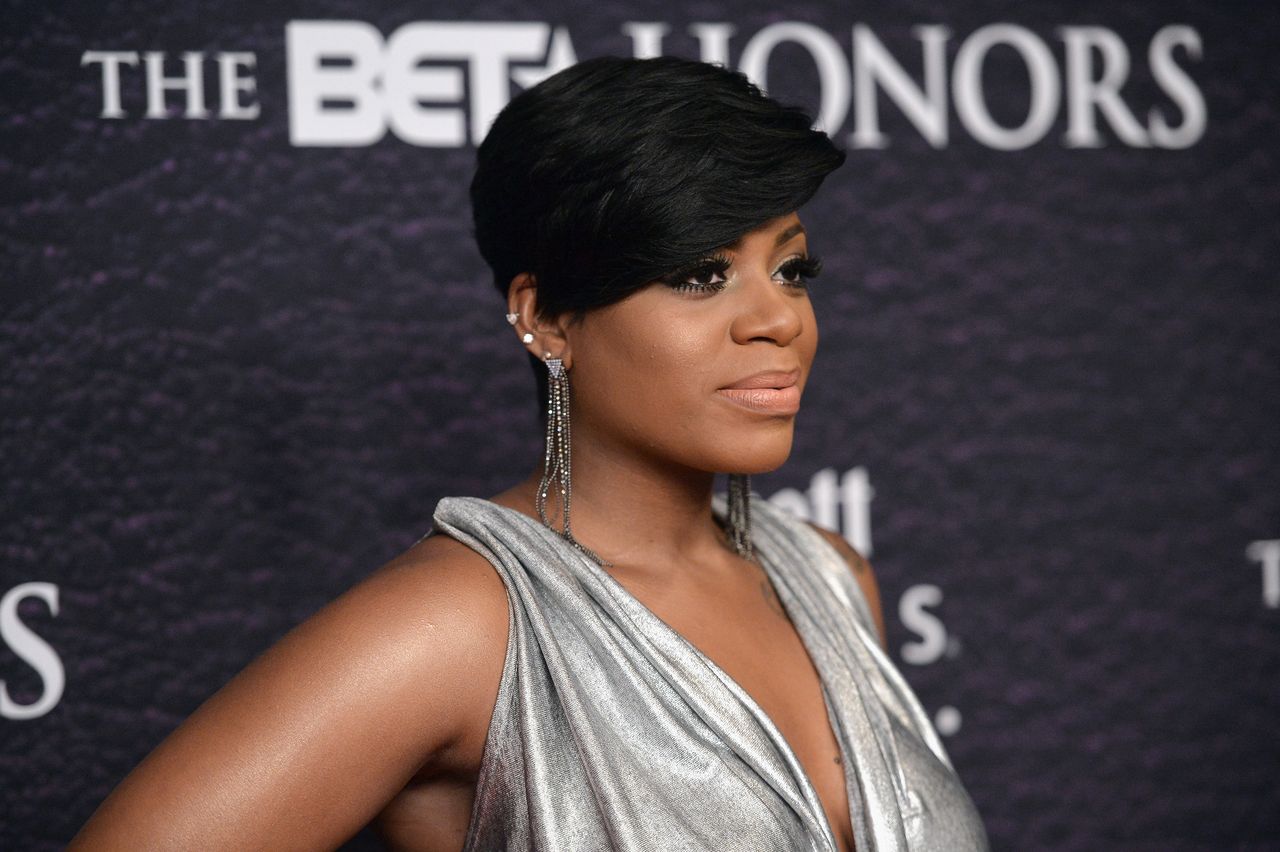 The next time she welcomed a child was during a controversial relationship with a married man, Antwaun Cook. The singer claimed that she was oblivious of his relationship status.
Thankfully, the third time being a parent was a more palatable experience, in fact, one of the best in her lifetime. She welcomed her third baby, Keziah London, with her business mogul husband, Kendall Taylor.
Limitless love 💖✨ pic.twitter.com/5TLQaPweeF

— Fantasia Taylor (@TasiasWord) September 4, 2021
Their relationship has been blissful, nothing close to a drama, and they have also handled their romance and parenthood very responsibly.
THE SINGER'S RECENT POST
No matter the number of motherhood experiences, Barrino remains a doting mother to her kids. She has been vocal about her child-bearing stages and often shares details of her youngest baby.

The singer even runs an account in Keziah's name where fun and adorable snaps are posted. A few hours ago, the baby's Instagram account, which already has thousands of followers, showcased the tiny minion in her sleepwear; a teddy-themed PJ and hair bonnet.
Kendall and Barrino's mini-me showcased some good manners and humor via her caption, despite her looking a bit sleepy and away from the shutters. It read:
"Good morning. No I still don't have a bonnet that fits."

WHAT DID THE FANS THINK?
Keziah's online army was stunned at the natural beauty of their favorite celebrity baby. But, they also noticed that she looked exactly like her father.
One person wrote, "She is too cute. She took her daddie's entire face." Another commented, "Omg, she looks just like her dad." A third commenter added:
"She's the spitting image of her Daddy!"

TAYLOR AND BARRINO'S FAIRYTALE LOVE
These two met when Barrino was at her lowest point; she had been through depression and suffered public ridicule due to her past relationship with a married man. 
Keziah was born a little early and had to stay in the NICU.

Less than a month after meeting, they decided to tie the knot and have been inseparable since. Taylor, who also has a son from a former relationship, has been loving towards his wife's kids.
He is also an outstanding partner who supports his wife through the hard times. Before they welcomed their daughter, she faced infertility issues, but his encouragement and spiritual faith were enough to get them through the experience.
Keziah was born a little early and had to stay in the NICU, but the couple remained grateful and excited at welcoming their first child.