Fantasia Barrino's Baby Keziah Holds Pink Toy Elephant in New Photo – Fans Can't Wait to See Her Face
Fans got another glimpse of Fantasia Barrino and Kendall Taylor's newborn daughter Keziah London Taylor, but it only left them wanting more. 
On May 23, 2021, American singer and songwriter Fantasia Barrino and her husband Kendall Taylor welcomed their first child together, a daughter named Keziah London Taylor. 
Since welcoming their daughter, the couple has only shared glimpses of her but never revealed her full face to the public. This has only left their fans yearning for the sight of the newborn girl.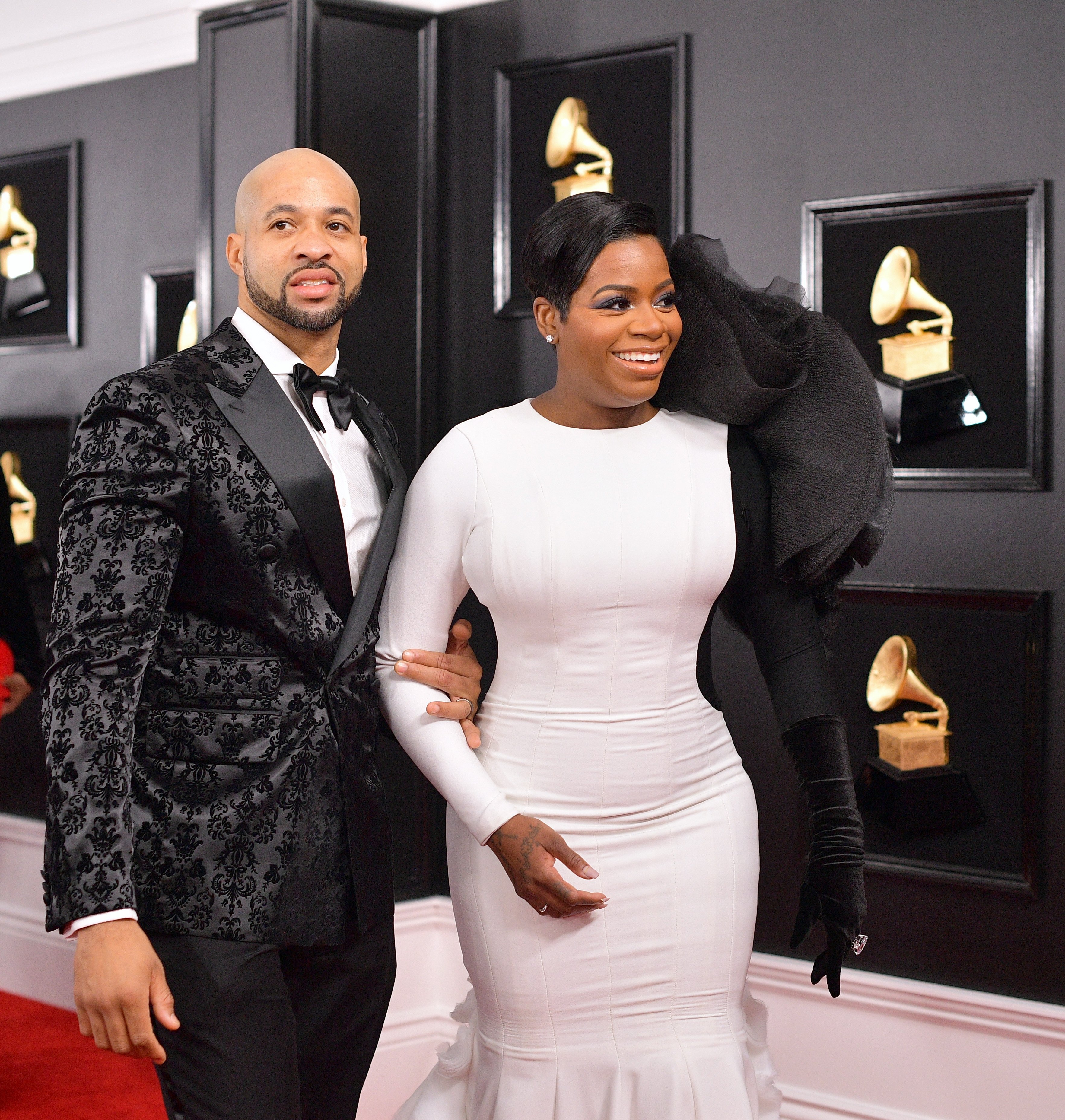 On Wednesday, Barrino and Kendall gave their fans yet another glimpse of their daughter. This time, they shared a picture of the little one through her Instagram page, which is quickly gaining popularity and already has 55.5k followers. 
The photo showed Keziah cuddling a pink toy elephant while lying on her mattress. The toy elephant covered her face while she was covered with a pink blanket. The post's caption relayed Keziah's thoughts and words to her toy. It read:
"Let's get Rest 'Missy' cause we have a Big Photoshoot coming up and I don't want any bags under our eyes🧸🎀💕."
Many of Keziah's followers commented on the post and gushed over her cuteness. However, some of them could not resist pleading with her parents to allow them to see her face. 
One of the fans said they could not wait until Keziah's pictures are revealed, while another fan described her as a princess. A third person said the adorable baby looked so sweet in the photo. 

Keziah's parents waited long for her arrival and endured fertility struggles before Barrino finally became pregnant. Barrino and Kendall announced they were expecting their first child together in November 2020 via an Instagram Live session. 
During the announcement, the couple narrated their experience battling fertility issues before finally conceiving. Barrino said they trusted God for a child and expressed excitement that their prayers were answered. 

Even after giving birth, Kendall and Barrino waited a while before bringing their daughter home. Barrino revealed Keziah was born too early and had to stay at the neonatal intensive care unit for a month. 
After leaving school in 10th grade, he overcame multiple obstacles to rise to where he is today

However, the former "American Idol" winner kept her fans updated with the developments at the NICU. In early June, the singer shared the first picture of Keziah, then two weeks old, from the NICU. 
The picture showed the proud mom holding her newborn close to her chest. In the photo's caption, she revealed that they would soon be home. 

Barrino finally brought her daughter home precisely a month after her birth and shared the beautiful moment with her fans by posting a picture of Keziah in a precious white ruffled outfit with matching footwear. The loving mom welcomed her daughter home in her post's caption. 
Barrino and Kendall have an adorable love story that can be likened to a fairytale movie. The couple only dated for three weeks before tying the knot in 2015. 
They celebrated their first wedding anniversary by walking down the aisle a second time in December 2016. The couple usually hosts a weekly live-streamed podcast, "Taylor Talks," where they share their opinion about several issues. 
Kendall is a businessman and the founder and CEO of Salute1st, a Leadership & Training Academy that focuses on challenging men of every age to shift their mindset and perspectives towards obstacles associated with manhood. 
Kendall sees himself as a self-educated Black man. After leaving school in 10th grade, he overcame multiple obstacles to rise to where he is today. He also learned most of his life's lessons through his experiences and relationship with God. 
Barrino has also overcome multiple obstacles in getting to where she is today. Before meeting Kendall, she was a mother of two kids, daughter Zion Quari, who she had as a teenager and son Dallas Xavier, who she has from a controversial relationship with Antwaun Cook. 
Despite the challenges in their past, Barrino and Kendall have overcome and are perfect for each other. The birth of their daughter is another blessing from God to them, and there are many more to come.