The 'New Amsterdam' Season 4 Poster Teases Romantic Storyline for Ryan Eggold's Dr. Goodwin
Fall TV season is right around the corner and promises a juicy return for "New Amsterdam." The season 3 finale left fans on a will they won't they cliffhanger that seems to be addressed on the upcoming season's poster. 
Fans of "New Amsterdam" must be looking forward to the upcoming season after the show's last finale. For those who don't remember, Dr. Goodwin finally acted on his simmering feelings for Dr. Sharpe in the episode. 
Although there have been lingering moments between the two characters, their timing has always been off. Fortunately, the season four poster reveals that there may be a romantic storyline for the show's lead. 
NBC
released
the poster for "New Amsterdam" at the end of August to reveal the season premiere date. The poster is a close-up image of Ryan Eggold as Dr. Max Goodwin staring at the lens with his piercing blue eyes.
Although Eggold's gaze is enough to capture an audience's attention, what is printed over it catches people's eyes. The imagery includes blue lettering that reads "Love Heals" right over the center of the actor's face.
In addition to the dramatic message on the poster, the image's caption also reveals a bit more to fans. Apart from mentioning the 21st September premiere date, the caption also hinted that the storyline would be satisfactory:
"Let's bring in some more joy, shall we?"
The image caption may allude to the joy fans could feel once they finally see Dr. Goodwin surrender to his feelings for Dr. Sharpe. There's been unresolved chemistry between the characters since the first season. 
Unfortunately, the timing was never on the colleagues' side as they were either in a relationship or not ready. However, the season three finale pointed to the possibility of them finally getting lucky after they kissed. 
Another major move from the season three finale that corroborates the romance theory is the removal of Dr. Goodwin's wedding ring. This showed that the widow might be ready to move on from grieving his late wife. 
Dr. Goodwin and Dr. Sharpe's possible love affair is not the only thing about "New Amsterdam" that has fans hyped for the next season. Reports have shared the arrival of new characters that could shake things up.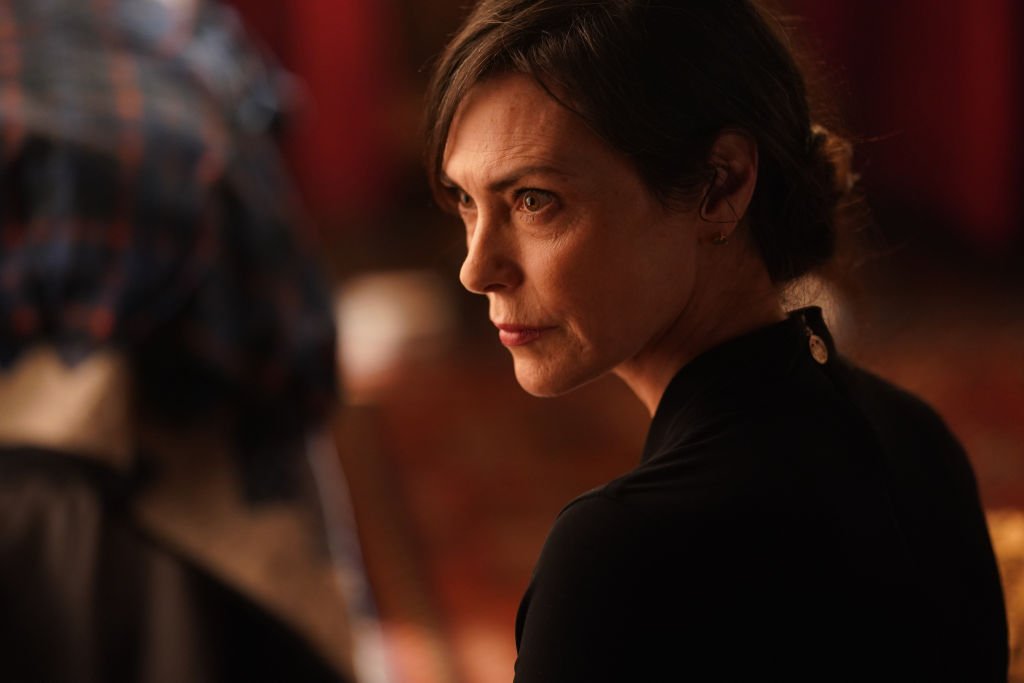 For
example
, "Big Sky" star Michelle Forbes will take on a new role as Dr. Veronica Feuntes in the new season. According to TVLine, the new character will arrive as a "fixer" to help the hospital rebuild from its failures. 
The arrival of Dr. Fuentes may create some complications for Dr. Goodwin, who has developed unique ways of operating the hospital. Hopefully, none of it spills over to his much-anticipated romance in the new season.