Todd Chrisley's Daughter Who Once Puzzled Fans with Address to His Biracial Granddaughter Flaunts Killer Body in Two-Piece
Todd Chrisley's youngest daughter, Savannah, who made a shocking declaration concerning his biracial granddaughter, stormed the internet with her killer body by rocking a two-piece summer clothing.
Savannah Chrisley is one of the most popular celebrities in the Chrisley clan and her family's reality TV show, "Chrisley Knows Best," thanks to her intriguing lifestyle and drive to succeed. 
Now, she is a 23-year-old woman with beauty, fame, an endearing fashion sense, and a toned physique which has scored her a legion of audiences who respond to her posts via likes and comments.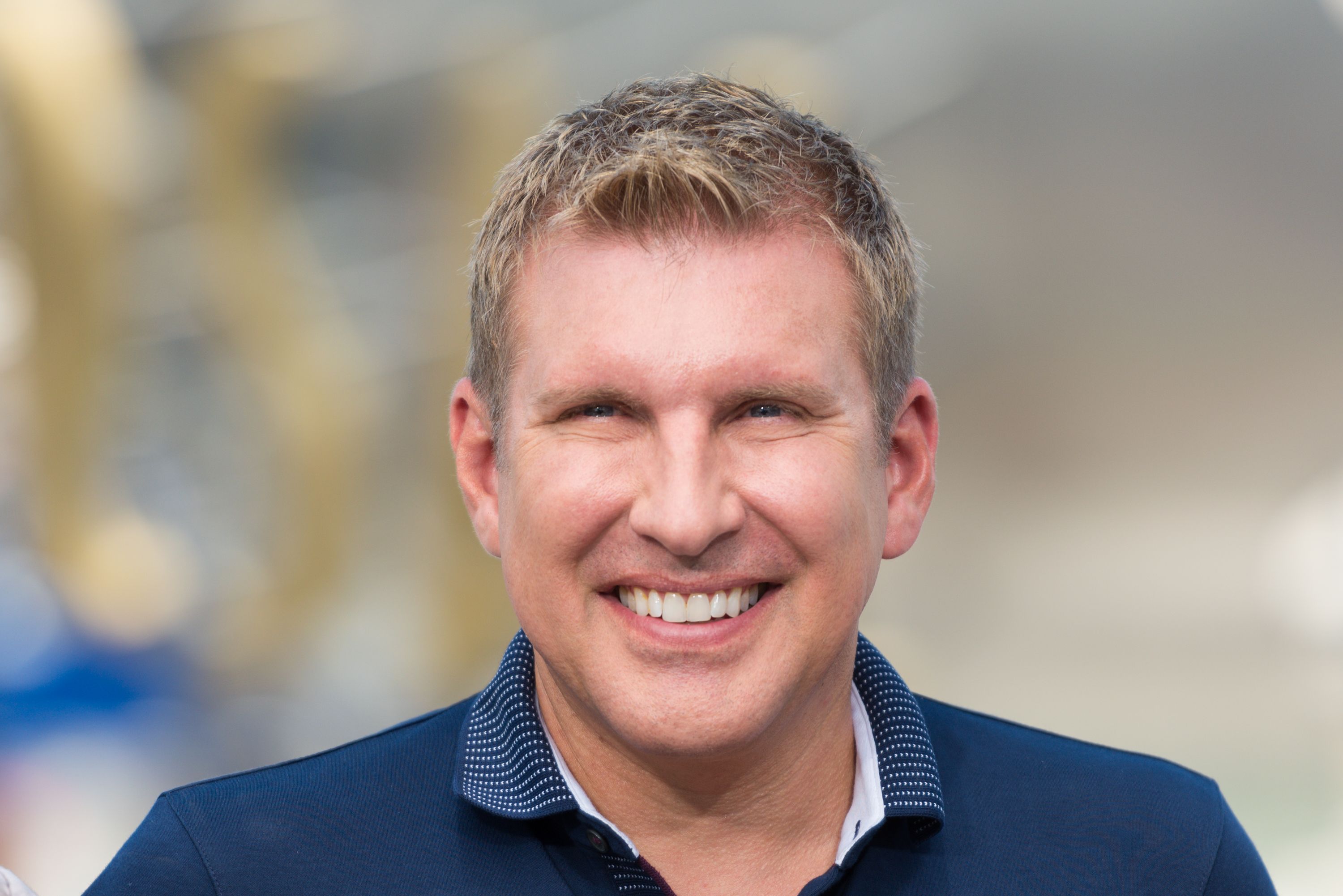 Recently, Savannah flaunted a dose of her charmingness by laying on the shallow area of a pool while rocking a pink two-piece swimsuit that displayed her trimmed abs, snatched waistline, toned thighs, and tanned skin.
She added water-approved pieces of jewelry, dark-framed sunglasses and allowed her straight blonde hair to fall behind with a smiling face that showcased her white pearls. Todd's mini-me's cheesy caption read:
"Life's a beach...so you don't have to be… Live. Love. Laugh."
SAVANNAH'S RECENT CONTROVERSY
Reality TV stars and celebrities are not immune to controversies or being misquoted, as their lifestyle and actions are being scrutinized every second by the ever-watchful eagle eyes of the public.
Like the Kardashians, the Chrisleys have encountered unpalatable experiences, and their realities have been misinterpreted by the media.

In June, Savannah shared a cute snap where she posed with her biracial niece, Chloe—the young beauty is Todd's only grandchild from his son, Kyle. Kyle's daughter stood with a cheerful smile next to her aunt in the closeup groupie. In the caption, she wrote:
"No boys allowed. Thank you for making me the best sister ever today...COCO LOVESSSS these @dryhousenashville scrunchies."
Over seventy thousand fans appreciated the post by clicking on the like button; however, a few commenters found the caption puzzling and inquired why Savannah would be a big sister to her niece.

One person commented: "Sister? Isn't that your niece?" Another carefully tried to educate her and added, "Aunt...you are her Aunt. Your brother is her Father. Your parents are her Grandparents...not parents."
BEING THE BEST AUNT 
Savannah confessed that she always loved to spend time with her young biracial niece, who is under the custody of grandpa Todd, and grandma Julie. 

But when they head out to a salon or restaurant, people funnily stare at her, inciting hate because of her skin color. This judgmental look has inspired her to passionately protect her niece and speak out for people of color.
The "Chrisley Knows Best" actress also revealed that following George Floyd's death, she has had conversations with Chloe about being extra cautious around police officers.
This saddened her heart, but it is the reality. She also lent her voice to advocate for equality like other celebrities through her page, asking that the perpetrator be removed from his post.
It does not come as a surprise because the Chrisleys have a close-knit relationship and strictly adhere to protecting their family. When Savannah is not spending time with Chloe, she is in her brother, Chase's company.