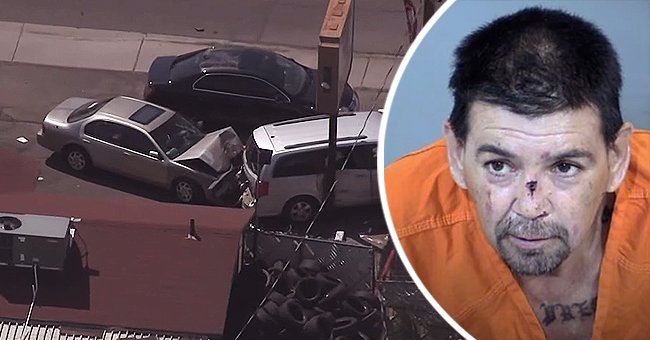 youtube.com/12 News | twitter.com/azfamily
Father Forgives Driver Charged in the Crash That Killed His 11-Year-Old Daughter

A father from Arizona chose to display his faith after a tragedy that struck his family. The man claimed he had forgiven the driver charged in a car crash that ended the life of his young and beloved 11-year-old.
On September 3, members of the Marin family decided to take a stroll down the street, unknowing to them that it would be one of the saddest days of their lives.
The family's matriarch, aged 32, along with her sons, a daughter, and niece, were enjoying each other's company, walking on the sidelines when a silver sedan drove swiftly onto another lane.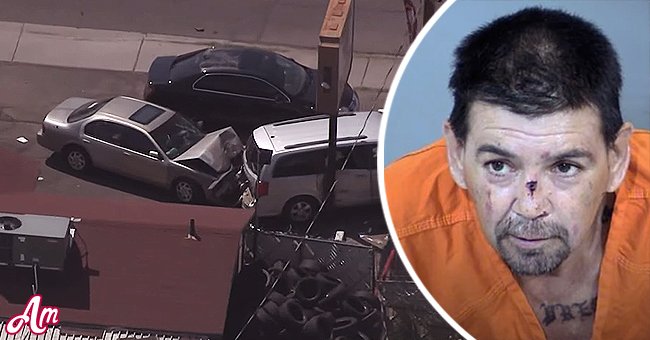 Car driver involved in a fatal accident that killed a young girl. | Photo: youtube.com/12 News
This incident caused the vehicle to run into another moving car and a group of people — the Marin family, who were on the sidewalk.
Police quickly reported to the scene and confirmed that four out of the pedestrians were injured, while one of them, 11-year-old Alysah Marin, was rushed to the hospital, where she was later pronounced dead.
THE CONVICTION
The careless driver is a 51-year-old man named Fernando De La Garza. Authorities revealed that he exhibited signs of impairment. Still, he is being held in the Maricopa County jail with a $200,000 bond and has been scheduled for a court session on Friday.
The charges against De La Garza include one count of manslaughter, one count of endangerment, and two counts of aggravated assault.
THE MARINS' REACTION
As expected, the family is in grief over the untimely end of their promising young daughter's life. Her father, Daniel Marin, who was absent at the scene, recounted the story to reporters.
He explained that while at work, his son called him, requesting his presence while giving hints of the situation. Daniel added that he would forever have good memories of his daughter, remembering her for her boisterous personality.
One shocking revelation was a show-off of his faith. The man added that despite the loss, driver's condition, and conviction, he has chosen to forgive and let go.
While the family grieves, a GoFundMe account has been set up to handle the medical and funeral expenses of the deceased, and it has received overwhelming support by raising over $9000 a few days after its creation.
The funding account has also called out to people to support with prayers and thoughts. Everyone who knew the deceased remembers her as a free-spirited individual filled with love towards her family, friends, and teachers.
Please fill in your e-mail so we can share with you our top stories!