Missing 2-Year-Old Boy Pronounced Deceased after He Was Found in a Drain Tunnel — See Details
A two-year-old boy went missing in Northern York, Pennsylvania, and was later found in a drain tunnel after a few hours of searching. 
In Northern York, Pennsylvania, on Sunday, March 4, 2021, parents of two-year-old Kamdyn Torres called Northern York County Regional Police Department to report that he was missing.
Within 15 minutes of Torres' disappearance, his parents reported it to Police. A search of the missing boy then commenced with officers and volunteers searching the area.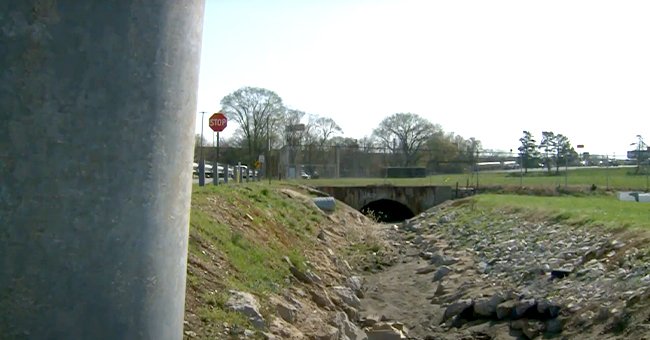 Two hours after he was reported missing, his body was located at 20:15 in a stormwater drain on East 10th Ave. He was found unresponsive about 300 feet from the entrance of the tunnel. 
Two officers and the volunteer started CPR and then brought the boy to EMTs who were stationed outside. He was taken to York Hospital, where he was later pronounced dead by the York County Coroner's Office.
HREATBREAKING! Coroner identifies 2-year-old Pennsylvania
boy who drowned in storm drain tunnel 🙏🙏https://t.co/d3f10hmzrN

— ABC 13 News - WSET (@ABC13News) April 6, 2021
People reported that the young boy would have celebrated his third birthday this coming Friday. Pamela Gay, a coroner, said the cause of death is still under investigation. 
Tim James, Manchester Township Manager, said that his prayers are with the family. He is not aware of any other accidents that have happened within the area's stormwater conveyance system. 
She fell into the tank at around 21:30 on Saturday at the Sun Outdoors Campground in Erma. 
2-Year-Old Penn. Boy Drowns After Falling in Storm Drain Tunnel​ https://t.co/3iwnf6UDzm

— People (@people) April 6, 2021
Chief David L Lash wrote up a small report on the case on the Northern York Police Department's website. He gave full details of the incident on the 1300 block of North Duke Street in North York Borough. 
Unfortunately, little Kamdyn was not the only young life lost over the Easter weekend. A three-year-old girl died at a campground in New Jersey after she accidentally fell in a septic tank. 
A young girl died after falling into a septic tank at a campground in Cape May County, New Jersey https://t.co/s65zllfUds

— NBCWashington (@nbcwashington) April 5, 2021
The investigation is still ongoing as to the circumstances of her death. She fell into the tank at around 21:30 on Saturday at the Sun Outdoors Campground in Erma. 
The Lower Township Police Department released a statement and said that they were called for a medical assistant. However, they found the young girl unresponsive when they arrived. 
Police in New Jersey are investigating the death of a 3-year-old girl who fell into a septic tank. https://t.co/xksMliqjzr

— NBC News (@NBCNews) April 5, 2021
After she was pulled out of the septic tank, she was transported to the Cape Regional Medical Center. However, she was pronounced dead later that night. 
The police statement said that there were no signs of foul play found at the accident scene. The cause and manner of the little girl will be determined after the autopsy report.