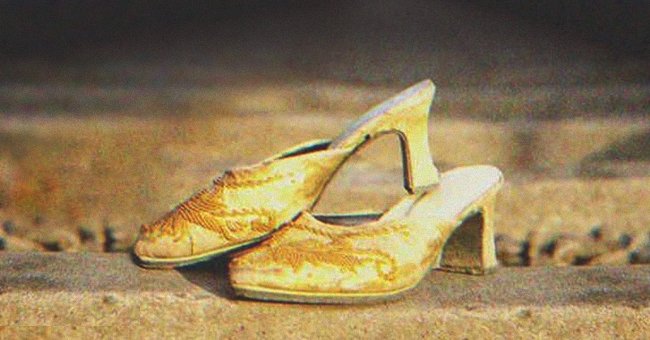 Shutterstock
Woman Sees a Pair of Old-Fashioned Female Shoes Neatly Placed on a Bridge, Then Discovers the Truth behind It — Story of the Day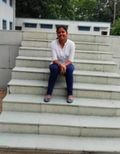 A strange event that haunted me for a long while was when I started noticing old-fashion shoes everywhere. It seemed like they followed me everywhere I went...
It all started one morning when I was running late for work. I usually took the bus to my office because my old car had broken down and I didn't have enough funds to afford a new one.
I was on a call with my friend and colleague Gina when the bus departed from the stop. "Oh, no, Gina! I missed the bus again. If I wait till the next one, I'll be really late."
"Check if you can get a cab or just wait, I'll send my driver to pick you up. I guess that'll be better because John was really furious this morning. If you don't arrive on time for the presentation, he'll be really pissed."
John was our boss and team lead. He seemed cool and everything, but he was the strictest person I'd ever met when it came to working.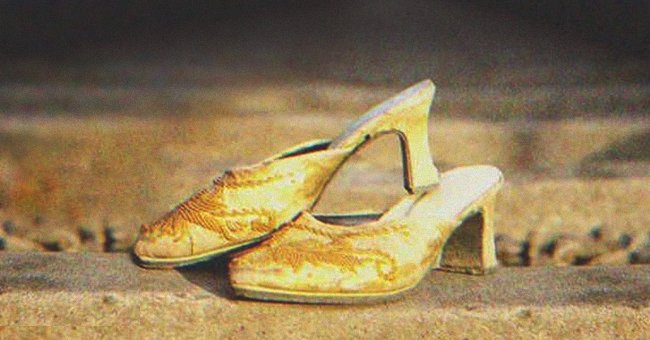 I noticed a pair of old-fashioned female shoes, neatly placed on a bridge | Photo: Shutterstock
"Thanks, Gina. You really saved me!" I thanked Gina on the call. "Just send me your driver's contact information so that I can call him directly."
"Sure, Lizzy. See you!" Gina added and hung up the call.
I waited at the bus stop for ten minutes, but Gina's driver didn't arrive. So I finally called the driver. It turned out he was stuck in a traffic jam on the bridge.
"I believe the traffic will take some time to clear, but if you can find a way to get here, we can take a different route and get to the office on time," he said.
I glanced at my wristwatch. It was 10:15 a.m. already. The meeting was scheduled for 11 a.m., and I needed to arrive on time. I could wait for a cab, and I didn't know if I'd be able to catch one. Walking to the bridge would only take 15 minutes, so I chose to walk.
However, when I got to the bridge and sat in the car, I noticed something odd.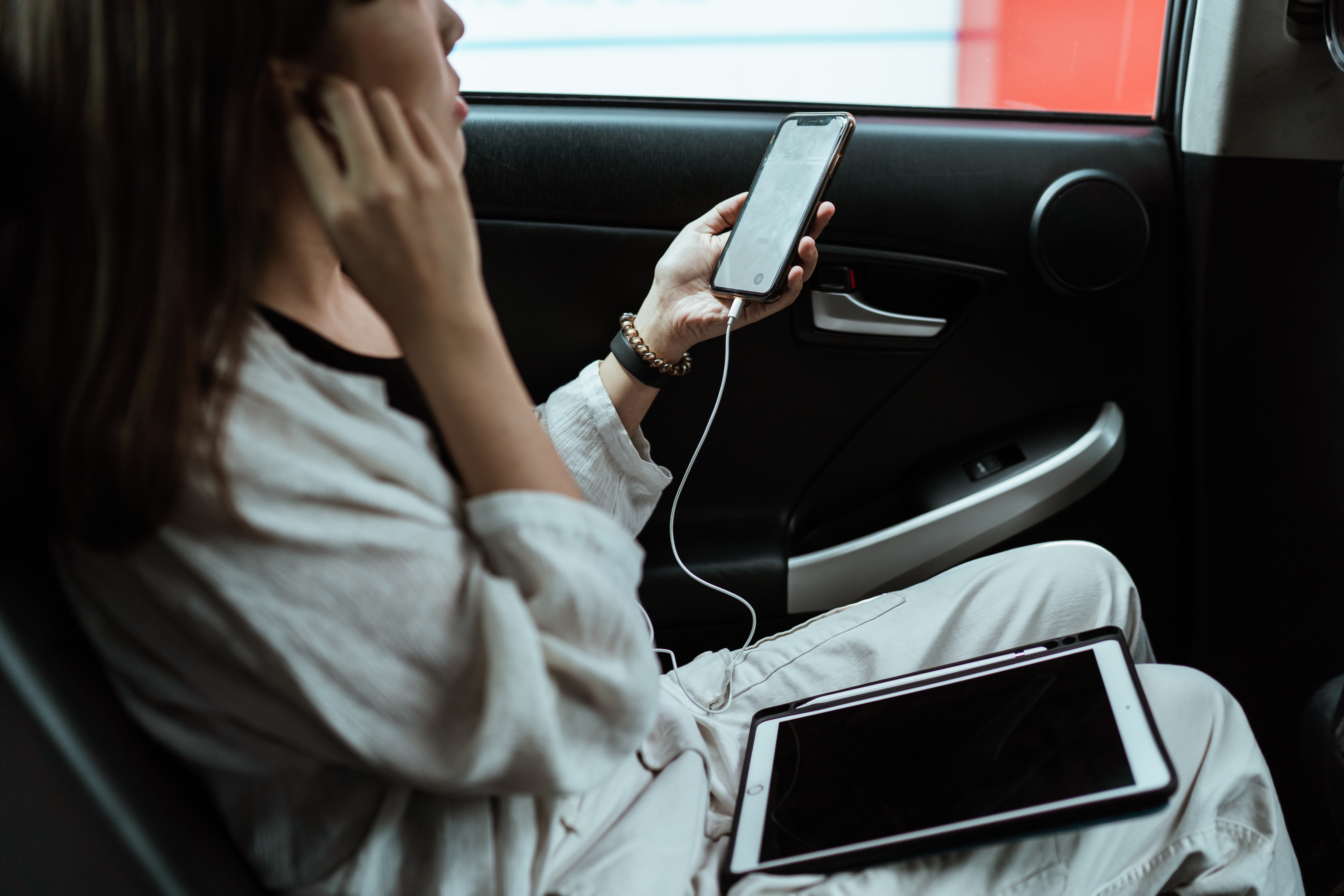 I noticed the shoes on my way to work | Photo: Pexels
It was a pair of high-heeled shoes with an outdated design sitting neatly in one corner of the bridge. I didn't pay much attention because I was running late, but the presence of the shoes at such a location seemed strange to me.
After that day, not often, but from time to time, I started noticing shoes everywhere. Sometimes, it would be at a shop and sometimes in the middle of the street or the corner of the house. They weren't the kinds we wear now, though. They were mostly antique shoes, beautifully carved but worn out.
I remember one Sunday morning, I had gone to a bakery to buy some bread when I saw a pair of children's shoes beside the shop's staircase. But this time, it wasn't just the shoes that I noticed.
There was a packet of chocolates and strewn pieces of paper from the sweets that began at the shoes and continued inside until it reached an alley. It really felt like someone had been sitting and eating candies on the steps and then disappeared, leaving the candy and shoes behind.
I had also followed the wrappers inside the alley, but I didn't find or see anyone there. All I saw was a wall that marked the end of the alley.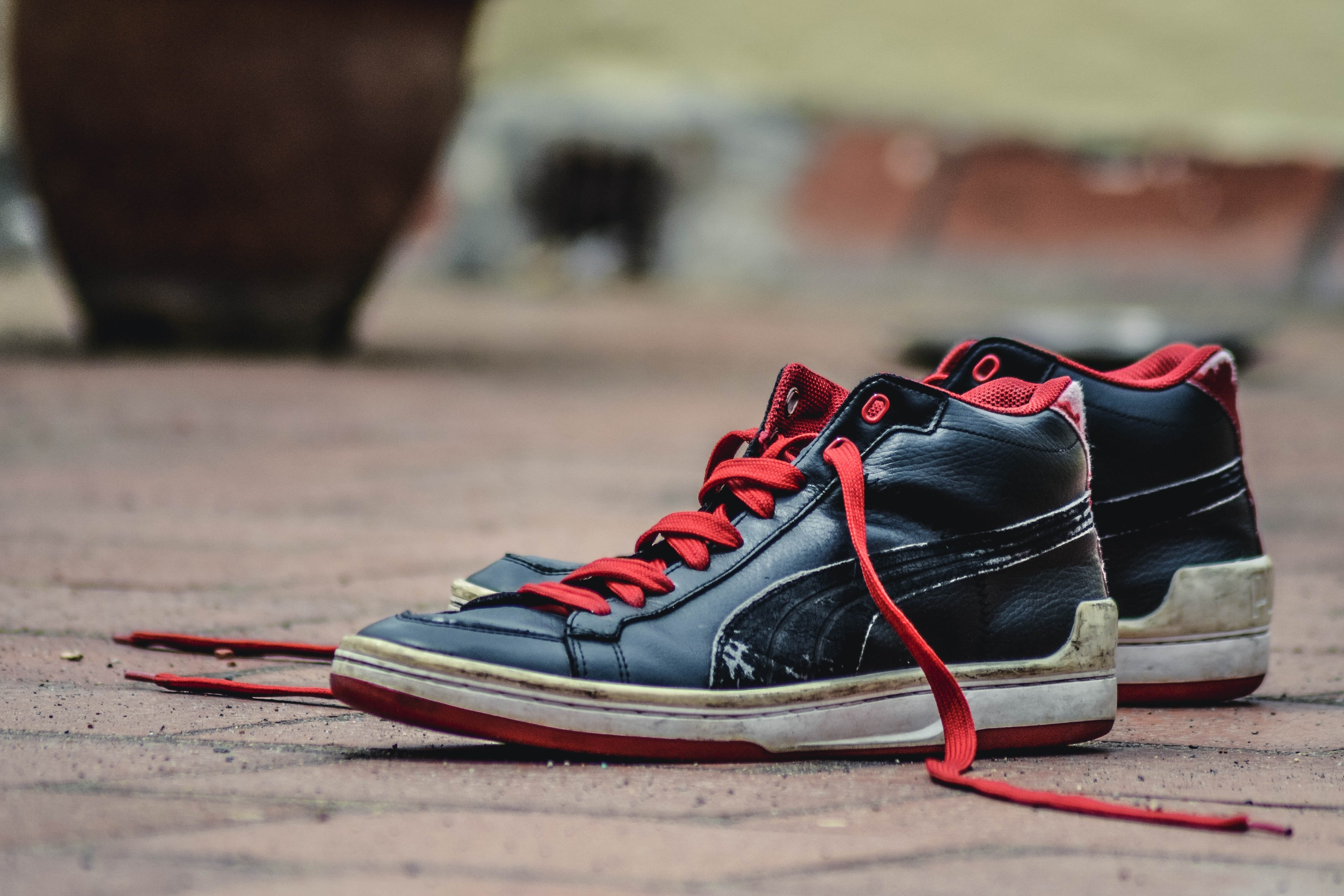 I started noticing shoes everywhere | Photo: Pexels
When I got home that day, I was really restless. I couldn't understand why I kept seeing pairs of shoes everywhere I went. Trust me, at one point, I felt like I needed to see a doctor because no matter how hard I tried, it didn't stop happening. The shoes were everywhere I went.
So, one evening, I opened my laptop to search for doctors in the nearby areas so that I could schedule an appointment. But while I was surfing through the list of clinics, I stumbled upon an invite from a group on Facebook.
When I checked the notification properly, it all started making sense … the shoes, why they were so old and at random locations.
It turned out that the group's members had left shoes for the homeless. I also saw a picture where a person had left shoes for a child with a package of sweets near it. When I saw all of the photographs, I couldn't stop laughing at myself.
I also read some of the comments on the pictures, and they were nothing but hilarious. While some assumed the shoes belonged to time travelers, others believed they represented a mystical pattern, which they were trying to decode until they came across the group.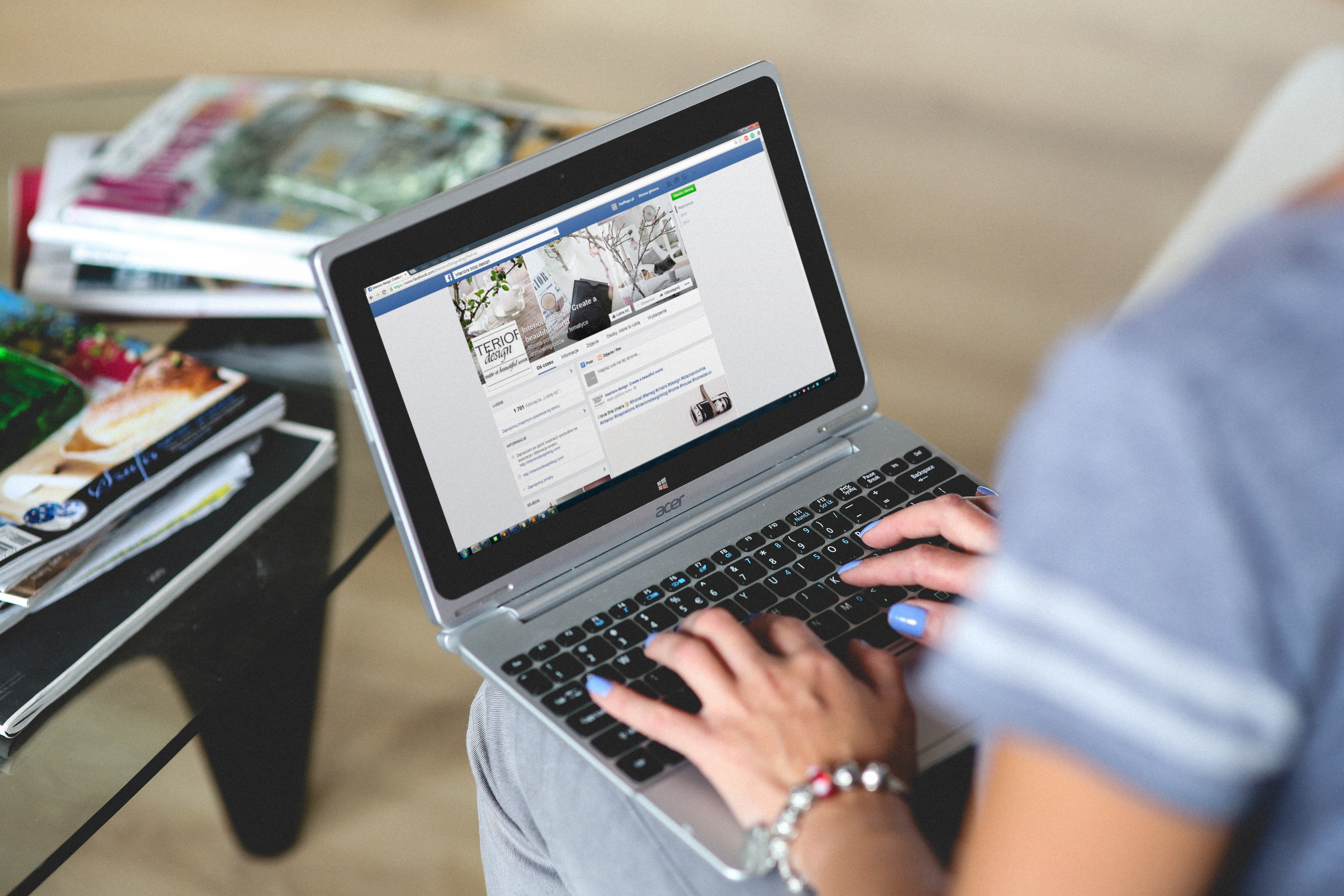 I discovered the Facebook group dedicated to distributing shoes to the homeless | Photo: Pexels
I couldn't keep all of this to myself. I called Gina and told her everything.
"Can you believe this, Gina? I thought I had gone insane!" Gina and I were laughing on the call.
"Oh God, I saw them sometimes but not often," Gina said. "But you know I'm very ignorant, so that explains why I didn't see them as often as you did!"
"Yeah, that makes sense, but would you like to join the group and donate shoes?" I asked Gina. "I looked through their Facebook page, and it appears that they have helped a lot of homeless people that way!"
"Yeah, Liz. Let's do that!" Gina responded cheerfully. "Anyway, I have a lot of shoes that I don't wear now. If it can be of use to someone, that'll be great!"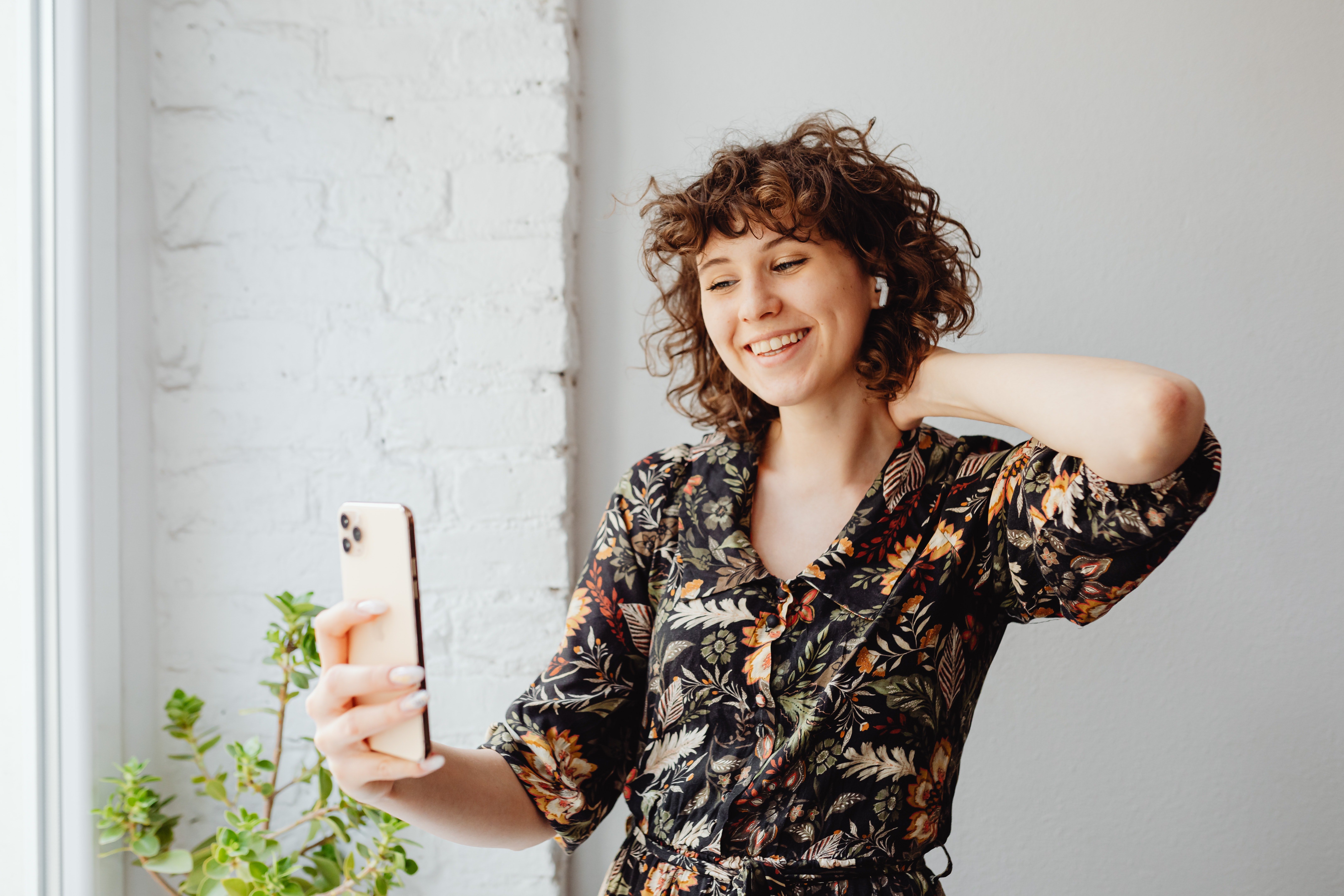 Gina and I decided to start donating shoes too | Photo: Pexels
"Okay, then. Let's do it this weekend!" I continued.
"Cool. Done!" Gina responded.
From that day on, we frequently visited the locations suggested in the group and handed over the shoes to the homeless people. Yes, we handed them over because I didn't think leaving them in random locations was a good idea. After all, I didn't want another person to believe they'd gone insane if they spotted the shoes.
What can we learn from this story?
Do good and spread the goodness. Just like Lizzy and Gina decided to help the homeless by contributing to the group and donating their shoes.
Social media has its advantages. While social media can be disadvantageous, we can't ignore its advantages. After all, it was due to the Facebook invite that Lizzy realized she was fine and didn't need medical help.
Share this story with your friends. It might brighten their day and inspire them.
If you enjoyed this story, you might like this one about a girl who left her father with nothing after her grandmother's death.
This account is inspired by our reader's story but written by a professional writer. All names have been changed to protect identities and ensure privacy. Share your story with us, maybe it will change someone's life. If you would like to share your story, please send it to info@amomama.com.
Please fill in your e-mail so we can share with you our top stories!