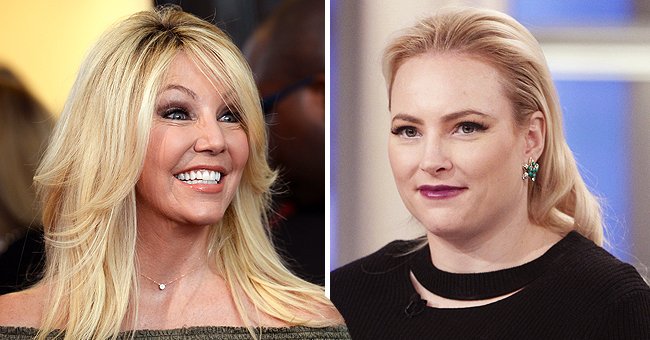 Getty Images
Heather Locklear Set to Return to TV with Lifetime Movie Produced by Meghan McCain
Heather Locklear will be returning to the small screen next month in a made-for-TV Lifetime movie. The actress opened up about the negative feelings she initially felt about taking on the role.
Heather Locklear, 59, will be starring in Lifetime's upcoming film "Don't Sweat the Small Stuff: The Kristine Carlson Story." The movie is based on the book series "Don't Sweat the Small Stuff."
It was written by Kristine Carlson and her husband, Dr. Richard Carlson, who died at 45 from a pulmonary embolism. In the film, Locklear will star as Kristine, and her spouse will be played by actor Jason MacDonald.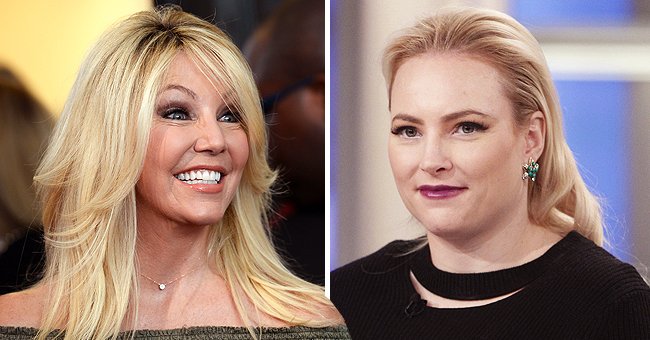 Heather Locklear at the "Too Close To Home" screening on August 16, 2016, in Beverly Hills, California and Meghan McCain on "The View" on January 8, 2018 | Photo: Amanda Edwards/Discovery & Lou Rocco/Disney General Entertainment Content/Getty Images
Fans will get to see Locklear's character dealing with her world falling apart after the unexpected death of her spouse. The star's upcoming movie was executive produced by none other than Meghan McCain, 36.
On Tuesday, "The Melrose Place" actress discussed the new film with reporters during Lifetime's Fall Movies Press Day. She confessed she initially felt "fearful" of the role in the made-for-TV movie.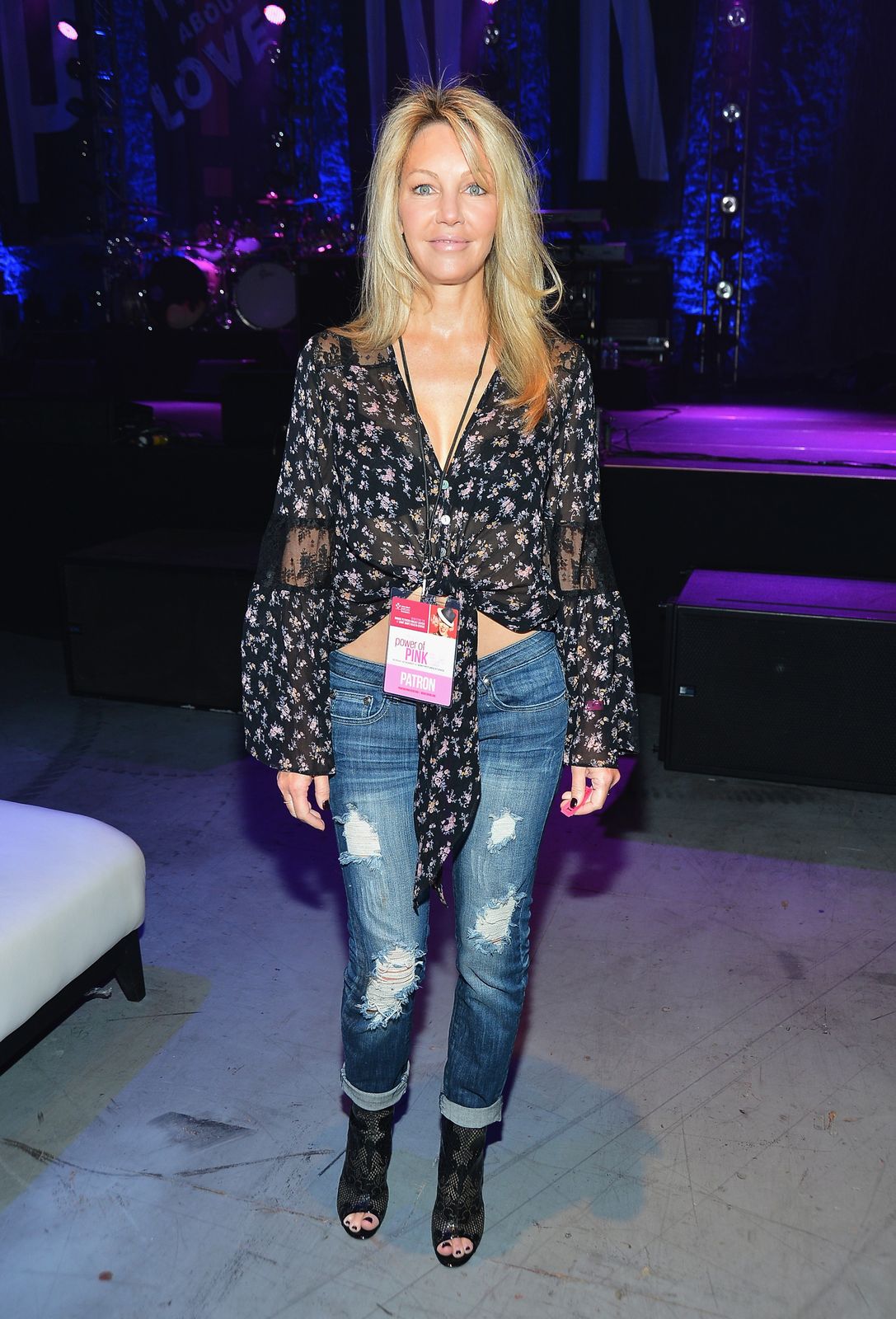 Heather Locklear at the St. John's Health Center's Power of Pink benefiting The Margie Petersen Breast Center on November 12, 2012, in Los Angeles, California | Photo: Frazer Harrison/Getty Images
Locklear had to consult with Kristine about how to handle the scene where her husband died. The actress explained that she had fears about her ability to nail the emotional part of the scene. However, she ended up feeling "very safe" to shoot it.
The star also worried that she would forget her lines after having stopped acting for a few years, but she was able to get back into the swing of things easily.
Locklear last appeared on television from 2016 to 2017 in the series "Too Close to Home." Previously, she starred on "Dynasty" and was a guest on "Fresh Off the Boat" and "Hot In Cleveland," to name a few.
This week, McCain shared the trailer for her new film. The former "The View" co-host announced her new project on Instagram in July 2021 by explaining its personal significance to her.
Kristine's book series helped Locklear process her feelings of grief and loss after losing her father. In 2018, Senator John McCain died from brain cancer. His daughter said she was honored to be working on the project.
The "Spin City" star's new movie will feature Natasha Bure - Candace Cameron Bure's daughter - and Kristine. "Don't Sweat the Small Stuff: The Kristine Carlson Story" will premiere on Lifetime on October 16, 2021.
Besides working on her latest role, Locklear has made sure to support other stars. In August 2021, she had a message of support for Britney Spears as she arrived back in Los Angeles at LAX with her fiancé Chris Heisser.
She told a photographer that the light was coming into Spears' life. The pop singer has been fighting for her rights and the end to a restrictive conservatorship run by her father, Jamie Spears.
Please fill in your e-mail so we can share with you our top stories!