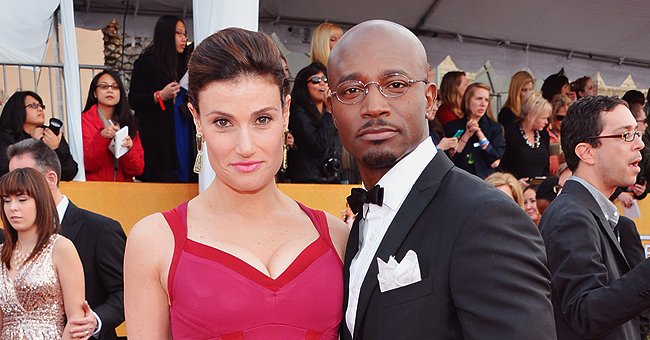 Getty Images
Taye Diggs' Ex-wife Idina Menzel's Current Husband Has a Close Bond with His Son Walker - Meet Aaron Lohr

Taye Diggs and Idina Mendez were once the role players in a marriage that lasted for a decade. Their union yielded a son, who has since established a lasting relationship with his new stepdad, Aaron Lohr.
No one expected the divorce between two of Hollywood's favorites, Taye Diggs and Idina Menzel. Even less anticipated was the actress' marriage to her new love interest barely three years later.
Since tying the knot in 2017, Menzel's new love, Aaron Lohr, has remained her constant companion and pillar of support. Notably, he extends that love and support to her son with Taye Diggs, Walker.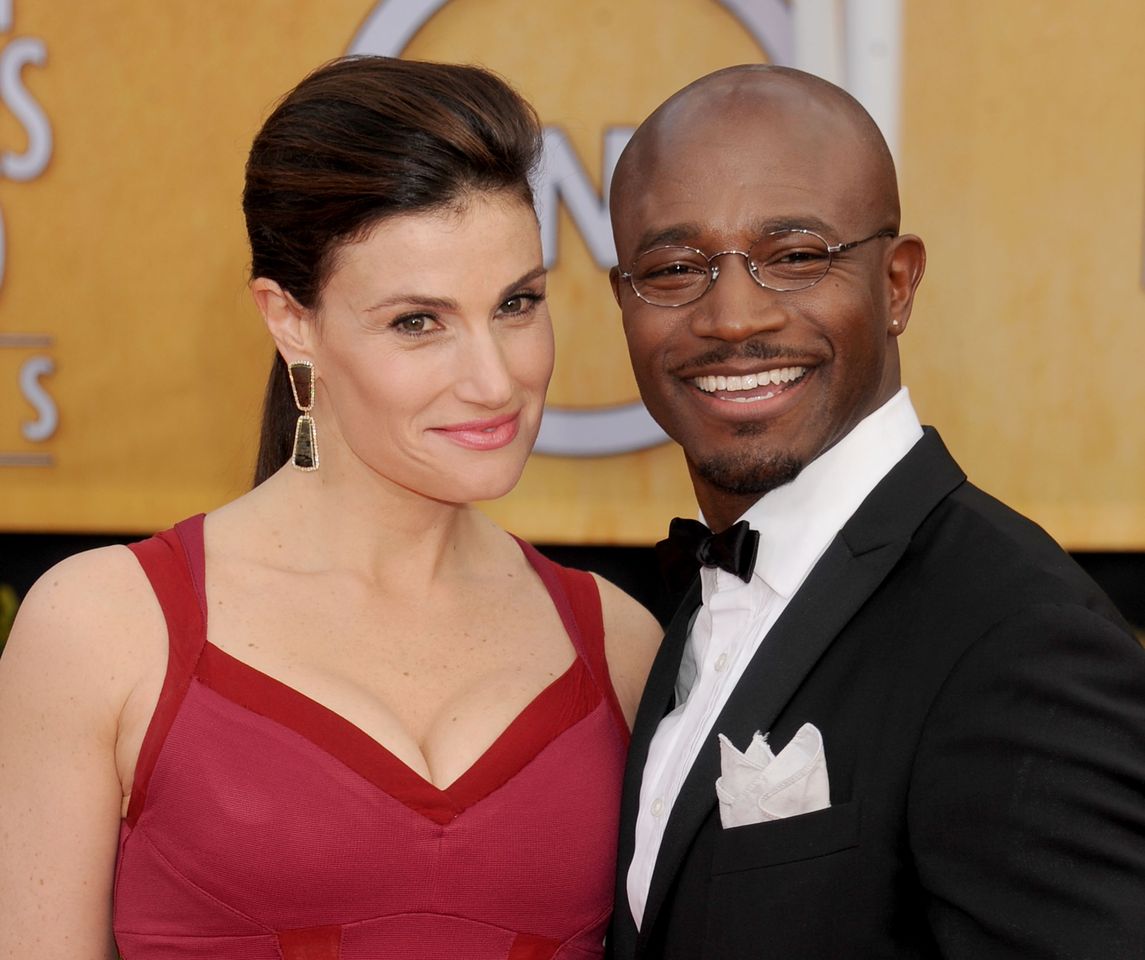 A picture of popular actress Idina Menzel and actor Taye Diggs at an event | Photo: Getty Images
WHO IS AARON LOHR?
Aaron Lohr is an American actor and singer who became a husband to Idina Menzel in 2017. The 45-year-old California native, who is a theatre graduate from the prestigious UCLA, has dabbled in a handful of films throughout his career.
Some of his notable appearances include "The Mighty Ducks," and "Newsies." In addition to his theatre degree, Lohr has master's degrees in Criminal Justice and Psychology.
He quit acting years ago to focus on helping people recover from drug addiction and battle mental health issues. Since its establishment in 2012, the icon has served as the clinical director of Avalon Malibu, a mental health and addiction rehab center.
MENZEL AND LOHR'S LOVE STORY
The songstress' love story with her boo commenced in 2005, following their first meeting on the set of the hit Broadway musical "Rent." At the time, Menzel was married to Diggs, who coincidentally starred in the movie.
The award-winning actress and her future husband met again when they co-starred in the off-Broadway musical, "See What I Wanna See."
Although their romance did not kick off immediately, the 50-year-old managed to rent a spot in Lohr's heart for the next ten years.
THE BIRTH OF A BEAUTIFUL ROMANCE
Soon after Menzel's split from her first husband, she and Lohr reconnected but managed to keep the information away from the media.
Their silence lasted until April 2015, when the twosome hit the red carpets as a couple at the White House Correspondents' Association Dinner.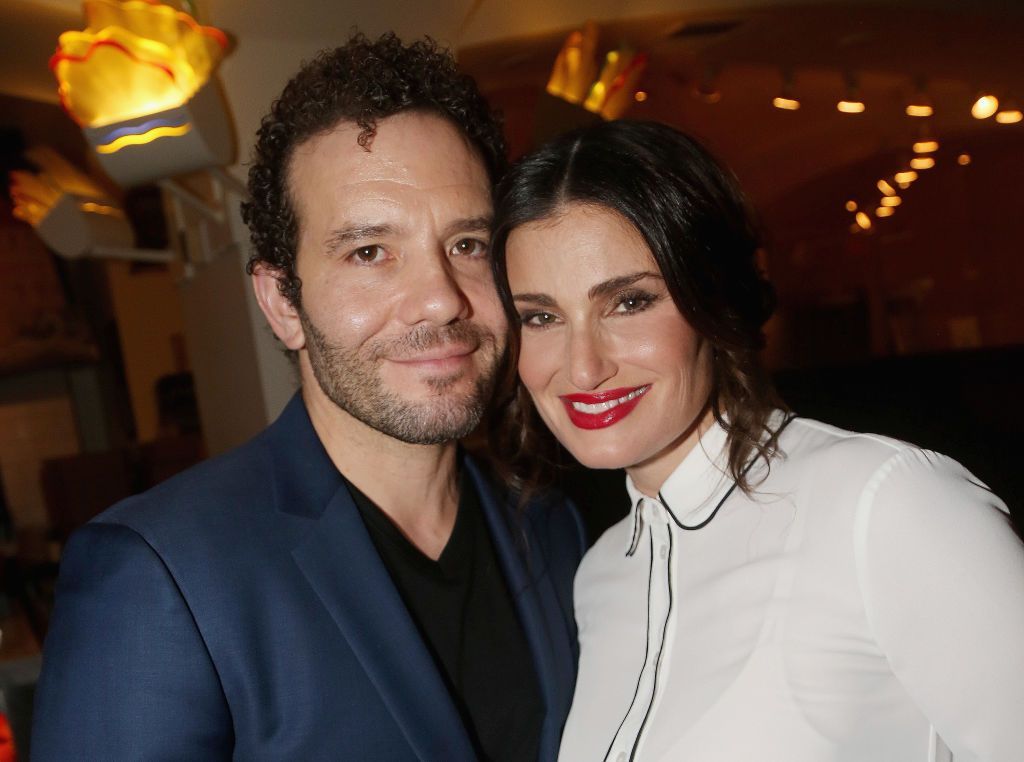 A picture of Idina Menzel and her husband, Aaron Lohr | Photo: Getty Images
Four months later, the twosome took their relationship to the next level, purchasing a $2.675 million mansion in Encino, California. They moved into the Mediterranean-style home comprising five bedrooms and six bathrooms soon after.
THEIR ENGAGEMENT AND MARRIAGE
A year after news of their new home made headlines, Lohr and Menzel went public with their engagement. The singer broke the news on Twitter while thanking fans for supporting her through the release of her album, "Idina."
Lohr popped the question with a 2-carat vintage, platinum-diamond baguette ring. Then, two years after their engagement, the lovebirds exchanged vows in an intimate ceremony in their backyard.
Taye Diggs never shies away from gushing about his ex-wife, Idina Menzel years after their split.
The private affair was graced by close family and friends, with the public only discovering after the actress announced her marriage in a social media post.
LOHR IS A GREAT STEPDAD
Menzel has been open about Lohr's relationship with her son, Walker, whom she welcomed in September 2009. During the premiere of "CoCo," in 2017, the star gushed about her husband, referring to him as her "guy."
The songstress also happily reflected on the close bond between her husband and her twelve-year-old son, saying:
"They're very close. They're probably watching a film, or they run around playing dodgeball with a sock. They make a ball out of socks and they hit each other."
Having the two men in her life become so close to each other and develop their strong bond was worth more than everything else to her.
BEFORE LOHR, THERE WAS DIGGS
While the love between Lohr and Menzel was no secret, their affection only developed long after the actress lost a previous love.
Idina Menzel and Taye Diggs first met in the mid-90s while co-starring on the original production of "Rent." They nurtured their relationship thereafter, strengthening their love.
Eventually, the twosome tied the knot in 2003 and sustained a blissful marriage for the next ten years. Their union yielded Walker, who remains their only child to date.
In 2013, the tony-Award winner opened up about her relationship with Diggs, admitting it was not always smooth-sailing for them.
Months after the admission, the twosome announced their separation. A rep for the couple confirmed that they jointly decided to part ways, filing for divorce in December 2013.
The couple implored the public to give them privacy as they adapted to their new lives as divorcees. However, they also confirmed that their main focus was on their son.
DIGGS AND MENZEL'S LIVES AS CO-PARENTS
Despite their divorce, which was finalized in 2014, Diggs and Menzel have maintained a good relationship as co-parents. During a 2019 interview, Diggs, 50, opened up about their lives as co-parents, admitting Walker always came first.
Going further, the star noted that he and Menzel started out as friends, which made it easier to avoid negativity between them now that they had a child in common.
DIGGS GUSHES ABOUT HIS BABY MAMA
Taye Diggs never shies away from gushing about his ex-wife, Idina Menzel years after their split. He considers ever meeting her a blessing, as it not only marked the beginning of his career but also made the birth of his son a blessing. Little wonder the actor considers "Roots," the "gift that keeps on giving."
During an appearance on "The Drew Barrymore Show," in 2020, the star revealed he made a point of letting his son know how great his mom was, especially as an actress.
He also admires her singing prowess and loved sharing those qualities with their son, letting the preteen know he was right beside her all those years ago when she made history on the set of "Roots."
It's good to know that no bad blood exists between the former love birds, who have managed to remain devoted friends and co-parents in the last decade.
Please fill in your e-mail so we can share with you our top stories!