Meet Taye Diggs' Ex-wife Idina Menzel Who Is Also A Famous Actress & Mom To Their Biracial Son
TV celebrity Taye Diggs was formerly married to the timeless onscreen diva, Idina Menzel. The former couple shares a biracial son. Meet Idina Menzel.
Taye Diggs and Idina Menzel were one of Hollywood's most beloved couples. The duo had a desirable love story, one that unfortunately ended in 2014. 
However, they have maintained their friendship and continue to keep in touch, especially as they co-parent their biracial son, Walker Nathaniel Diggs. Meet Idina Menzel, the woman with who Taye co-parent.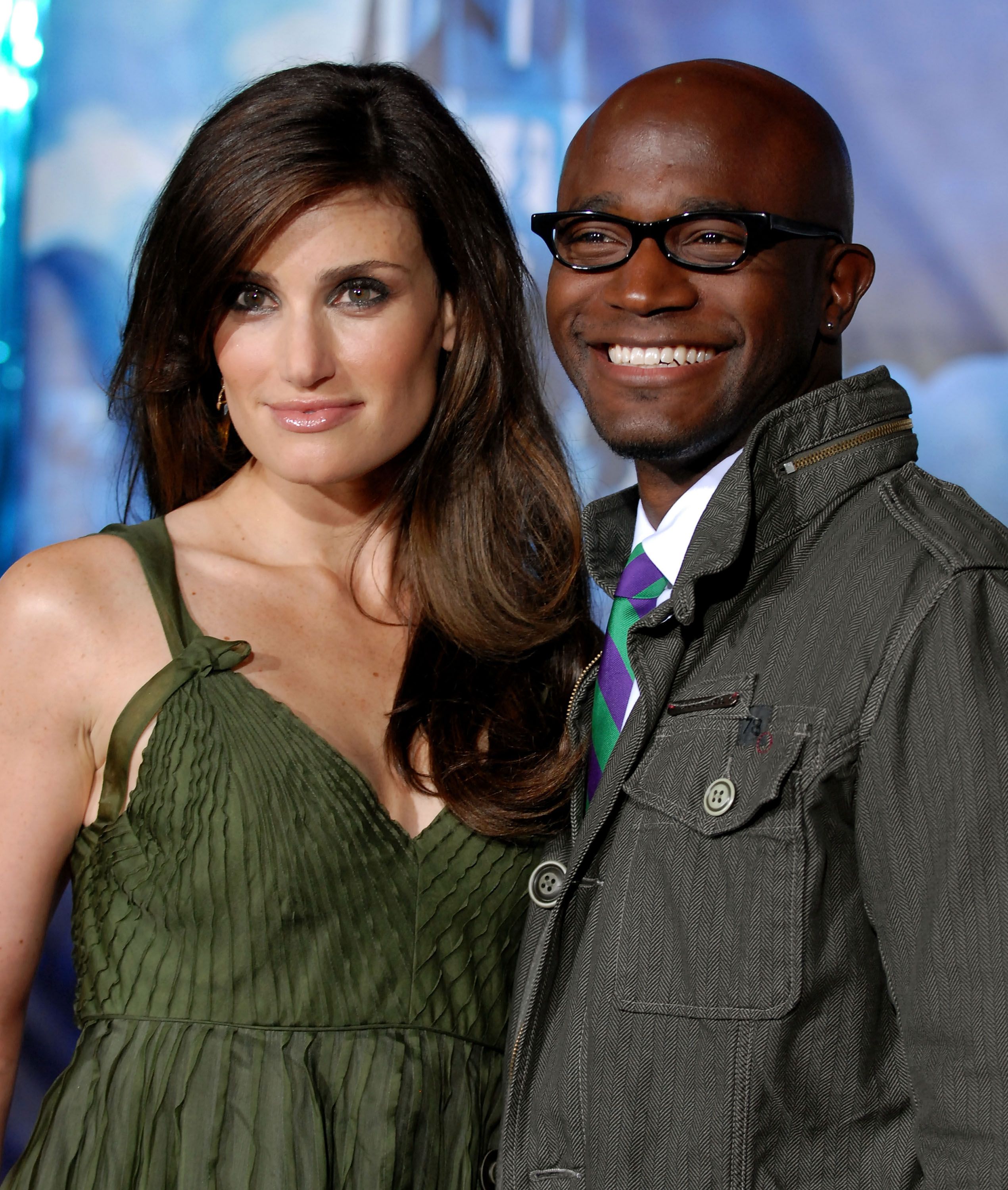 WHO IS IDINA MENZEL?
Idina Menzel has always had a great and powerful voice. At age 6, her parents recognized the essence in her voice, and they entered her into a talent show, where she sang impressively.
The Menzels then booked a singing practice for their daughter. Still, they refused to allow her to become a child star, and their daughter dutifully waited until the appropriate age when she could handle any rejection that came with auditions.
In college, she wowed people at wedding ceremonies with her voice as a wedding singer. However, In 1993, she bagged a degree in Fine Arts in Drama at New York University's Tisch Shcool of Arts and seemed ready to take the industry by surprise via her ambition and unique talent.
The singer utilized her talent so well that she runs effortlessly in mainstream pop music and Broadway, which is rare. In addition, she has performed in musicals, animations and successfully pursued a recording career.
IDINA MENZEL'S IMPRESSIVE CAREER
Idina Menzel began her journey into stardom as a Broadway star; through her multifaceted talent—singing, songwriting, and acting, she crossed over and gained prominence in Television. Menzel starred in "Rent," in 1996, where she earned a Tony Award nomination.
In 2003, she acted as the evil Elphaba Thropp—a green witch, in "Wicked," and later featured on Disney productions titled "Enchanted," and one of the industry's timeless and famous animations, "Frozen."
Through her numerous works in entertainment, including her features in Broadway, TV, and recorded six studio albums, she sits on a whopping $10 million in net worth.
IDINA MENZEL AND TAYE DIGGS' ROMANCE
These two were a thing for some time. They were married for eleven years before calling it quits. At the time of their divorce, the former lovers were cordial.
Neither of them sought spousal support; instead, they chose to co-parent and share the financial responsibilities of their child.
Apart from their love story, and beautiful ending, the pair teamed up for different projects. They both acted in "Just A Kiss," "Kevin Hill," "Rent."
In 2010, they joined hands with other entertainers, social workers, and activists to create A Broadway Foundation. The Foundation targets young women and helps them showcase their talent through arts.
CO-PARENTING WITH HER EX-HUSBAND
Despite their divorce, and the fact that each party has moved on to new partners, they continue to keep in touch, and the duo co-parent incredibly well. 
For them, having a cordial relationship will help their son easily decide the type of partner he wants to have when he is of age.
But Menzel is married to actor Aaron Lohr, and they live in Encino, Los Angeles, while Taye is with another woman who has been introduced to their son.
MENZEL ON MOTHERHOOD
The Broadway powerhouse assumed a new post as a mother in September 2009. She welcomed a bouncing baby boy named Walker Diggs with her ex-husband.
Taye has made remarkable comments about their only son. The father of one referred to Walker as an old soul after he confidently walked his mother down the aisle in 2017 during her wedding to Aaron.
On the other hand, Menzel is pretty pumped for any role that comes her way, and motherhood is one of them. She is a career woman who juggles parenthood and a busy schedule. Still, she makes lit time to balance it without being too hard on herself.
Ever since becoming a parent, her outlook on life changed, and she consciously prioritized her family. She confessed that being a mother helped her view and understand the crucial aspects of her life.
WHO IS WALKER NATHANIEL DIGGS?
He is the former couple's only child, and even though his parents are famous stars, he has chosen to tow on a different path. For now, he is a sports fanatic who plays basketball and football.
According to the "Frozen" star, he is not in awe of her works; he could care less about her popularity or any reunion she schedules. In addition, Walker's sole interest in sports and the fact that work takes his mom away from him makes her career a bit annoying.