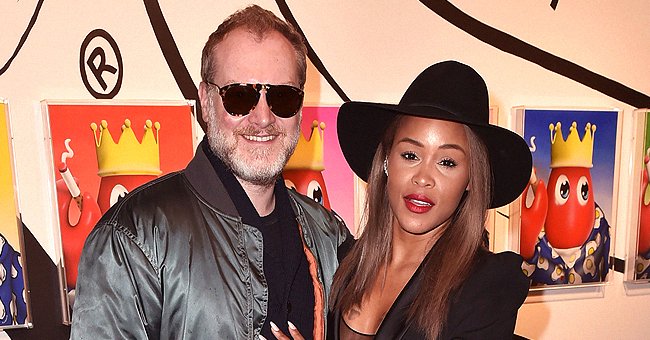 Getty Images
Rapper Eve & Her Millionaire Husband Once Harshly Slammed for Their Marriage Look Fashionable in Retro-Styled Outfits

Many fans critically opposed rapper Eve's marriage to her husband, Maximillion Cooper; however, the couple decided to let love lead. See them enjoy each other's company while posing in extremely fashionable threads.
Love has always been a powerful tool, even though it may sound like a cliche, it is entirely true in practice. There have been couples who have made their relationship work against all odds, through different challenges, including health, financial, mental, and even racial.
For the American rapper/co-host, Eve, and her wealthy English partner, who were married in 2014, their different race and beliefs have never been enough to dissuade them from being together. These two have blurred the lines and have become couple goals.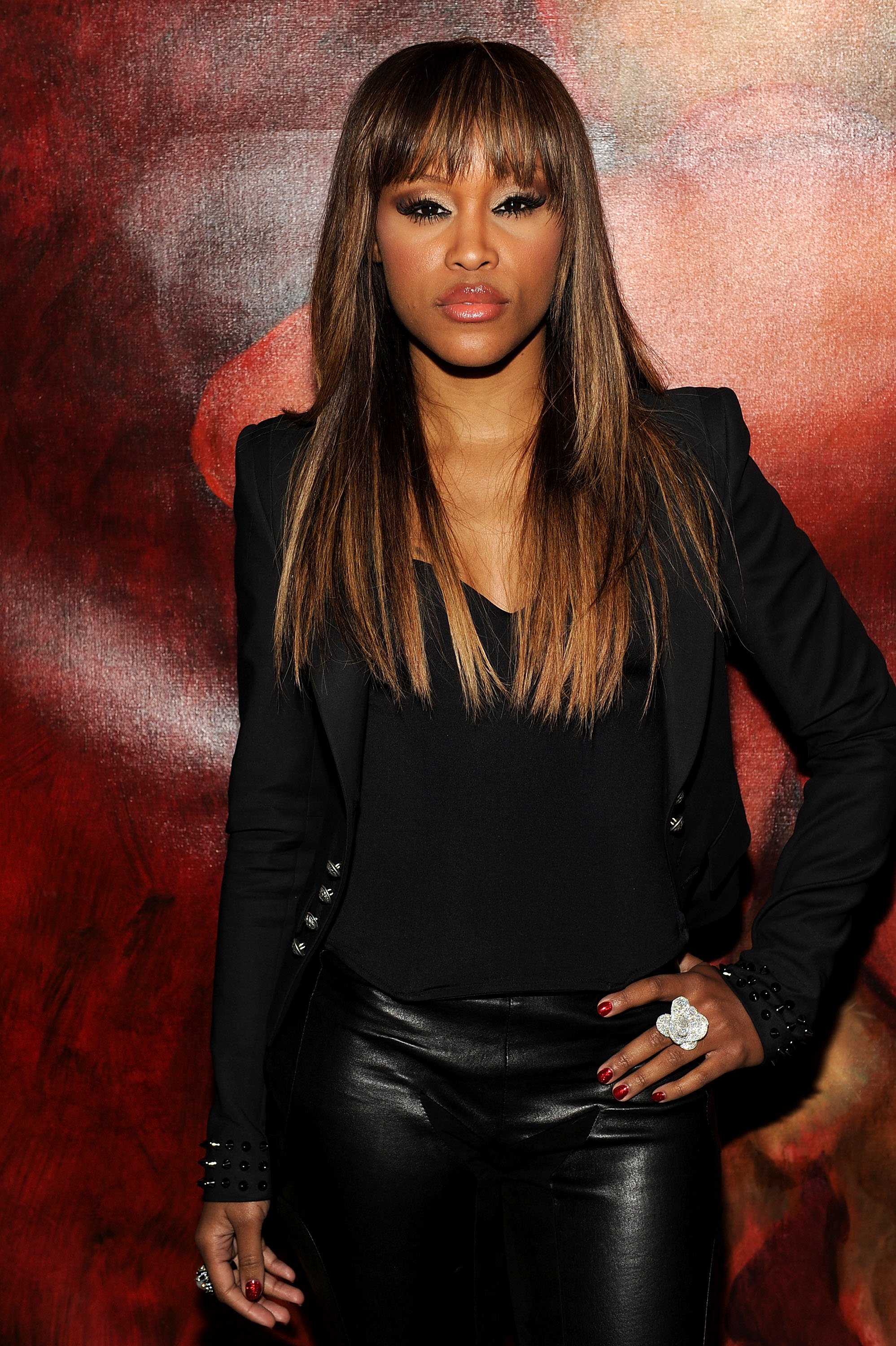 Singer Eve attends the Scream 4 New York screening after party hosted by Curtis "50 Cent" Jackson & Harvey Weinstein at the Mr. H at the Mondrian Soho on April 12, 2011 in New York City | Photo: Getty Images
While the lovers appear excited about their fairytale romance and have not headlined the news over controversial stories, they also share invaluable moments online, portraying their happy-ever-after for all to see.
LATEST UPDATE FROM THE COUPLE
Like many celebrity couples who have things going on well for them, both Eve and her husband, Maximillion Cooper, the founder of Gumball 3000, are not afraid to fill the world in on the details of their charming love story.
While they have a few differences, they are united by some ideas, one of which is their love for fashion and a luxury lifestyle—after all, they can afford it.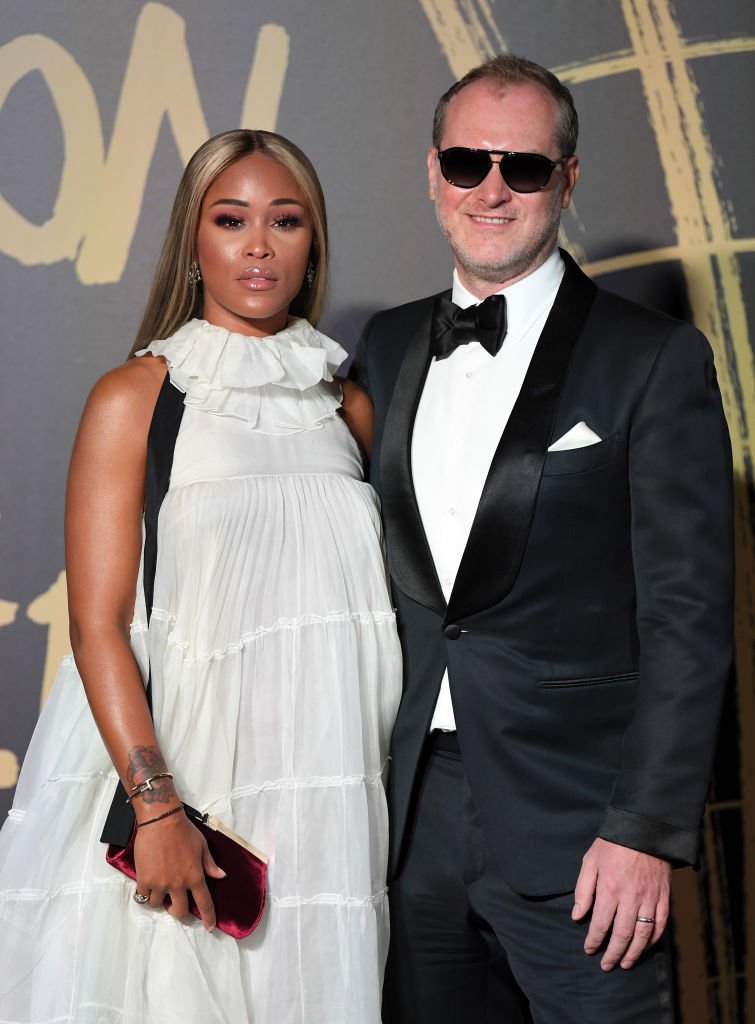 Eve and Maximillion Cooper at Fashion For Relief London at the British Museum on September 14, 2019 | Photo: Getty Images
One of their recent posts showed the couple posing closely while flaunting some unique retro-styled fashion as they honored the Good Wood Revival. Eve opted for a navy blue midi-dress, belted by the waist, a brown leather work bag to go with it, and dark sun shades.
She framed her face with huge, dark sunglasses and arched her cherry red lips in a smile for her set of white pearls to show, while her brown-blonde wig was parted to one side of her face.
On the other hand, Cooper, who shared the post, opted for sun shades to cover his eyes, a classic suit on suede pants, and a printed shirt with a red tie. The millionaire looked like a reporter from the 1970s, as he hung an antique camera on his neck.
He twinned with his wife in smiles, and the scenery not only displayed sheer happiness but a calm home with fine pieces hanging on the wall, chairs, photo frames, and a decoration collectively telling the story that matched their appearance. The caption read:
"We couldn't attend the @goodwoodrevival this weekend...but judging by the photos online it looks spectacular as always...it's my favorite event on the motorsport calendar..."
WHO IS MAXIMILLIAN COOPER?
Maximillion Cooper is a popular personality even though he is not in the entertainment industry. He is a businessman with successful investments and a net worth of $60 million.
Cooper is a romantic man and is not scared to show his celebrity wife that he is genuinely in love with her. He is very supportive and tries to help her through insecurities.
Eve once stated that she was afraid to show him her natural look including her black curly hair, but he never frowned at it, instead, he accepted her beauty and difference.
EVE ON HER INTER-RACIAL MARRIAGE
Eight years ago, when Eve talked about her relationship with the millionaire, she was ecstatic. The entertainer confessed that she has had some bad romance in the past and that her "British" guy, whom she has been dating for three years, makes everything refreshingly different.
From the beginning, the couple was slammed by critics who mocked their relationship. The Grammy-Award winner even added that some online trolls authored very hateful messages to get their messages across.
It did not end there—Eve stated that offline, some people advised her not to go ahead with wedding plans when it was time to walk down the aisle. Thankfully, the couple remained confident in their love, and people have come to accept them a bit more.
BEING A FAMILY WOMAN
The co-host is not a mother yet, but her husband has four kids from his previous marriage. The rapper has successfully endowed the children by being a loving and compassionate stepmother.
It was not easy building a relationship with them at first, but eventually, they accepted her and have been nothing but sweet to their father's wife. They have even asked for a brown baby sister.
While Eve is bonding with them, she also tries to share honest and beautiful conversations about race, racism, and the ongoing brutality in her native country. The entertainer explained that some of these topics seem strange to them because they are white and British.
SURMOUNTING FERTILITY STRUGGLES
Being a stepmother is great, but trying to have a child of her own remains her goal, and Eve is on the quest despite facing fertility struggles in the past.
The 42-year-old kept her fertility issues a secret for a long time, and when she shared it on-air, the rapper confessed that she felt ashamed and depressed over her body's inability to get pregnant.
Since last year, she quit her job as a co-host on CBS's "The Talk," in America in December, to be more available at their London home, instead of shuffling her time between the two continents.
The rapper claimed that the hosting job ate deep into her family time which ultimately affected their marriage and ability to have kids. Fortunately, Cooper is also very attentive to her needs and has played a role in calming the storm throughout their struggles to have a child.
LOVE CONQUERS ALL
Eve and Cooper's relationship seems like something out of a fairy tale, a relationship that has thrived against all odds. However, the rapper mentioned that it is not without effort.
She opened up about how the quarantine period offered them a choice to spend long hours together, which influenced the quality of their marriage and reignited their love for each other.
For these two, constant attention to their marriage, respect for each other, being able to put family first, and speaking highly of each other has been their secret ingredient to their admirable fairytale romance.
Please fill in your e-mail so we can share with you our top stories!