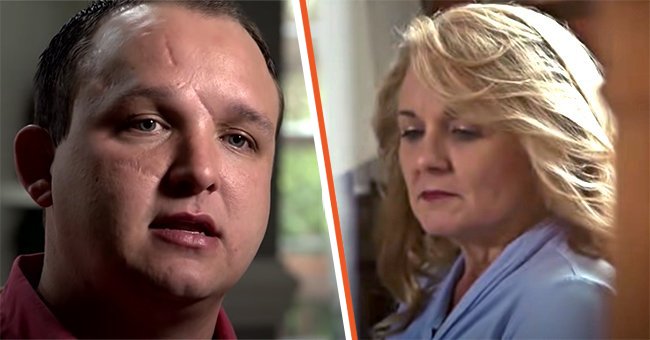 Youtube.com/The 700 Club
Boy Wakes up after Nearly Dying in Car Crash & Tells Mom He Met Her '2 Other Kids' in the Afterlife

A mom lost her family within a blink in a car accident in 1997. However, she received the shock of her life when her young son defied medical odds and came back to life.
More alarming than his miraculous recovery was a young Landon's recollection of his experiences in the afterlife, which has since given him and his mother a new purpose.
The devastating accident which shattered their family and nearly crushed Julie Kemp's faith in God happened in North Carolina.
The family, comprising Julie, her husband Andy Kemp, and their then-8-year-old son, Landon, were driving home from church on the fateful Sunday.
An ambulance returning to its station suddenly t-boned their vehicle at an intersection, causing severe damages. When emergency responders arrived, they found Julie and her husband and immediately commenced life-saving measures.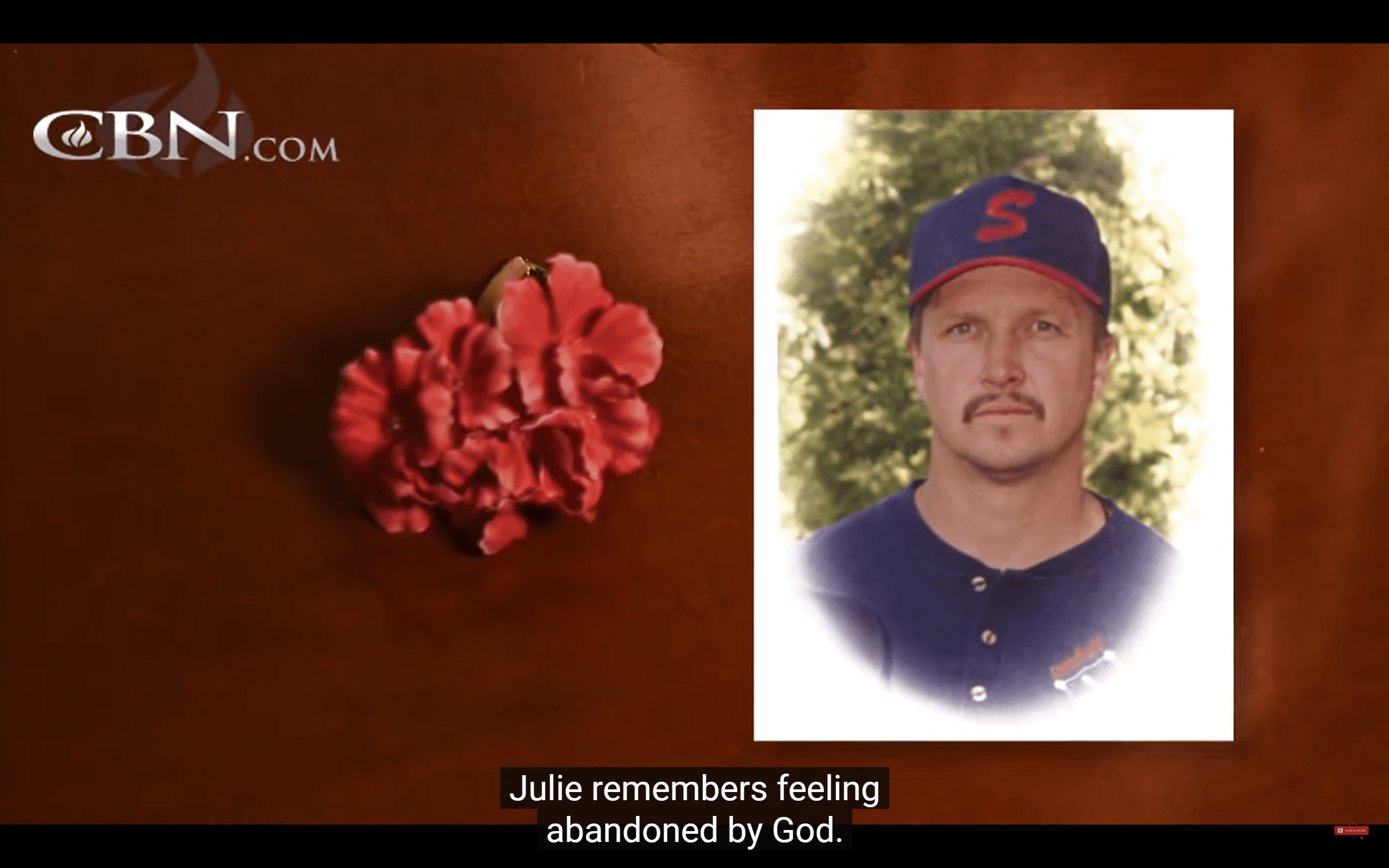 Father Andy who died in a fatal accident. | Photo: YouTube/ The 700 Club
They managed to stabilize the mom while Andy, who drove the vehicle, died at the scene. The car was so damaged that the first responders almost did not notice Landon, who was trapped behind the driver's seat.
They discovered him eventually, but the young lad was lifeless when he was extricated. Medics immediately commenced resuscitative measures before airlifting him to the Carolinas Medical Center in North Carolina.
Landon died two more times that day, but doctors were able to pull him out of his lifeless state both times. He spent the next weeks slipping in and out of consciousness.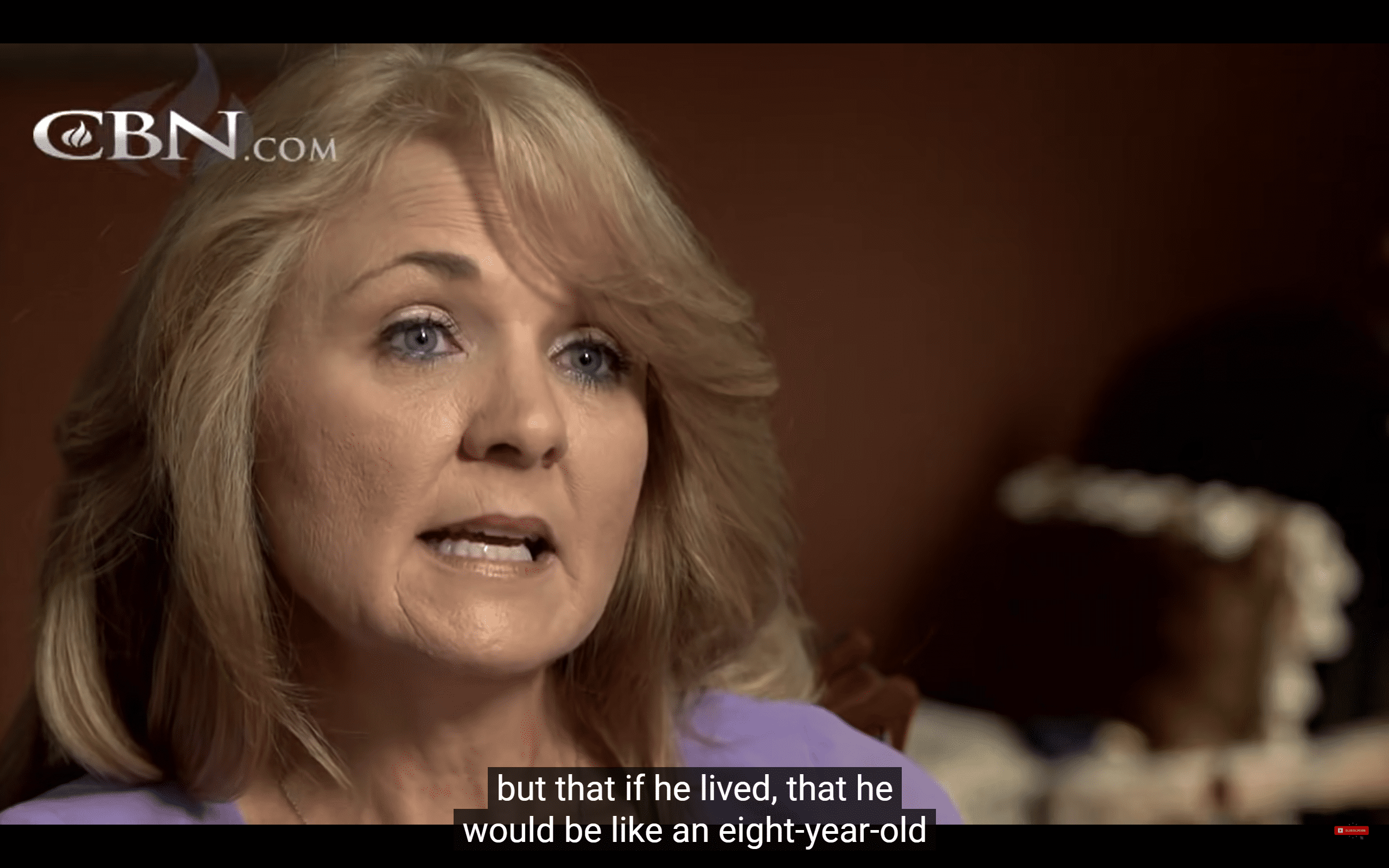 Julie who lost her husband in a fatal accident. | Photo: YouTube/ The 700 Club
As Julie watched her son lying in a coma, the doctors at the hospital informed her the lad had a low chance of surviving. If he eventually survived, he would have a severe brain injury and the rationality of an eight-year-old forever.
Furthermore, the experts predicted the boy would never be able to walk, talk or eat again. However, Julie never gave up on her son.
Even as she sat questioning God at her husband's funeral and nursing disappointment and resentment towards him, the mom still prayed for her son's recovery.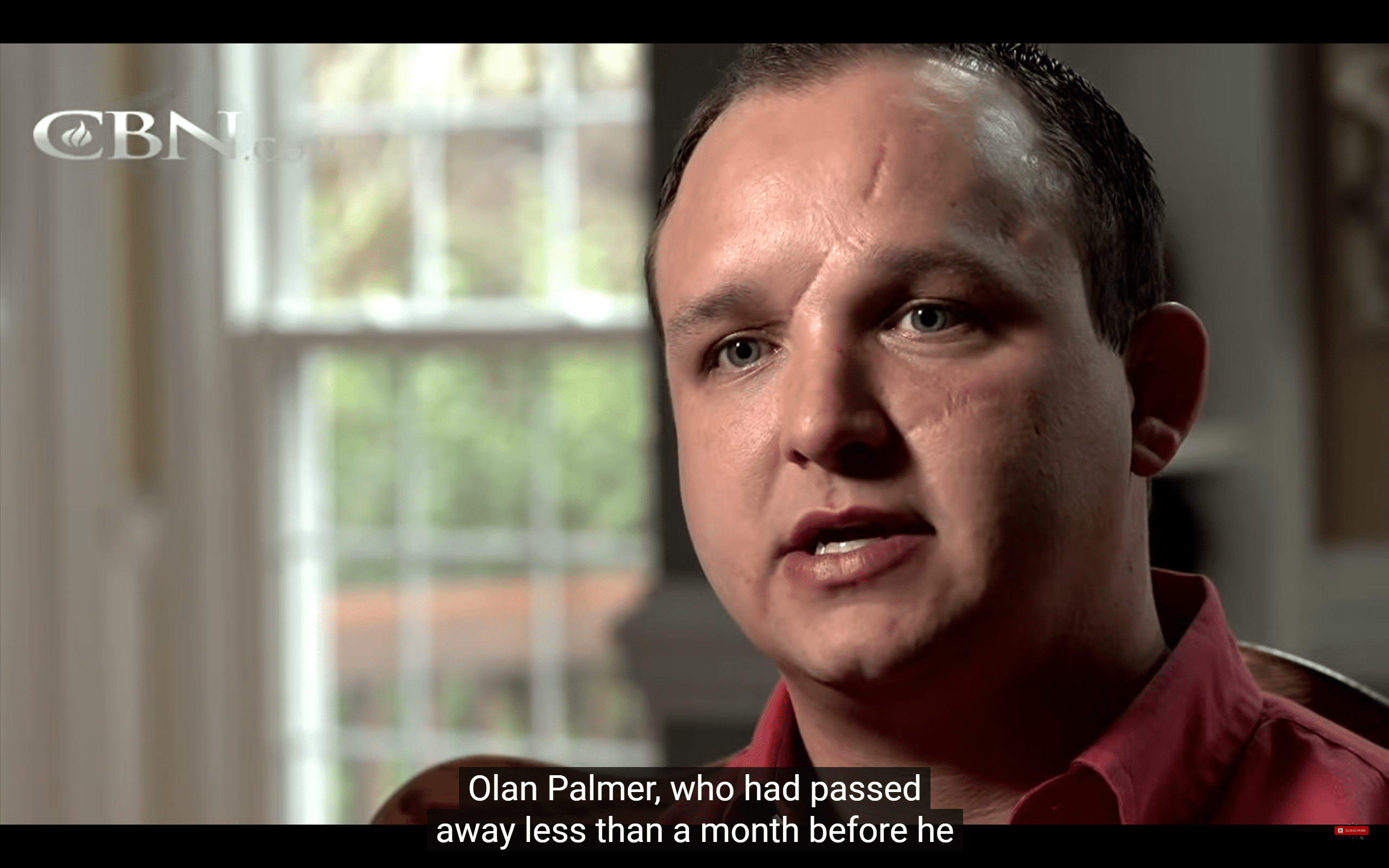 Julie's son Landon who survived the fatal accident. | Photo: YouTube/ The 700 Club
Julie soon got her miracle when Landon suddenly opened his eyes after two weeks at the hospital. To everyone's surprise, the youngster had no signs of brain damage. In fact, the scars on his face were the only telltale signs of his deadly crash.
While he was recuperating, Julie thought of the best way of letting the boy know his father's fate. When she finally decided on her best approach, asking the lad if he knew where his dad was, she got another shocker. She shared:
"He told me 'yes, I know where he's at. I saw him in heaven.'"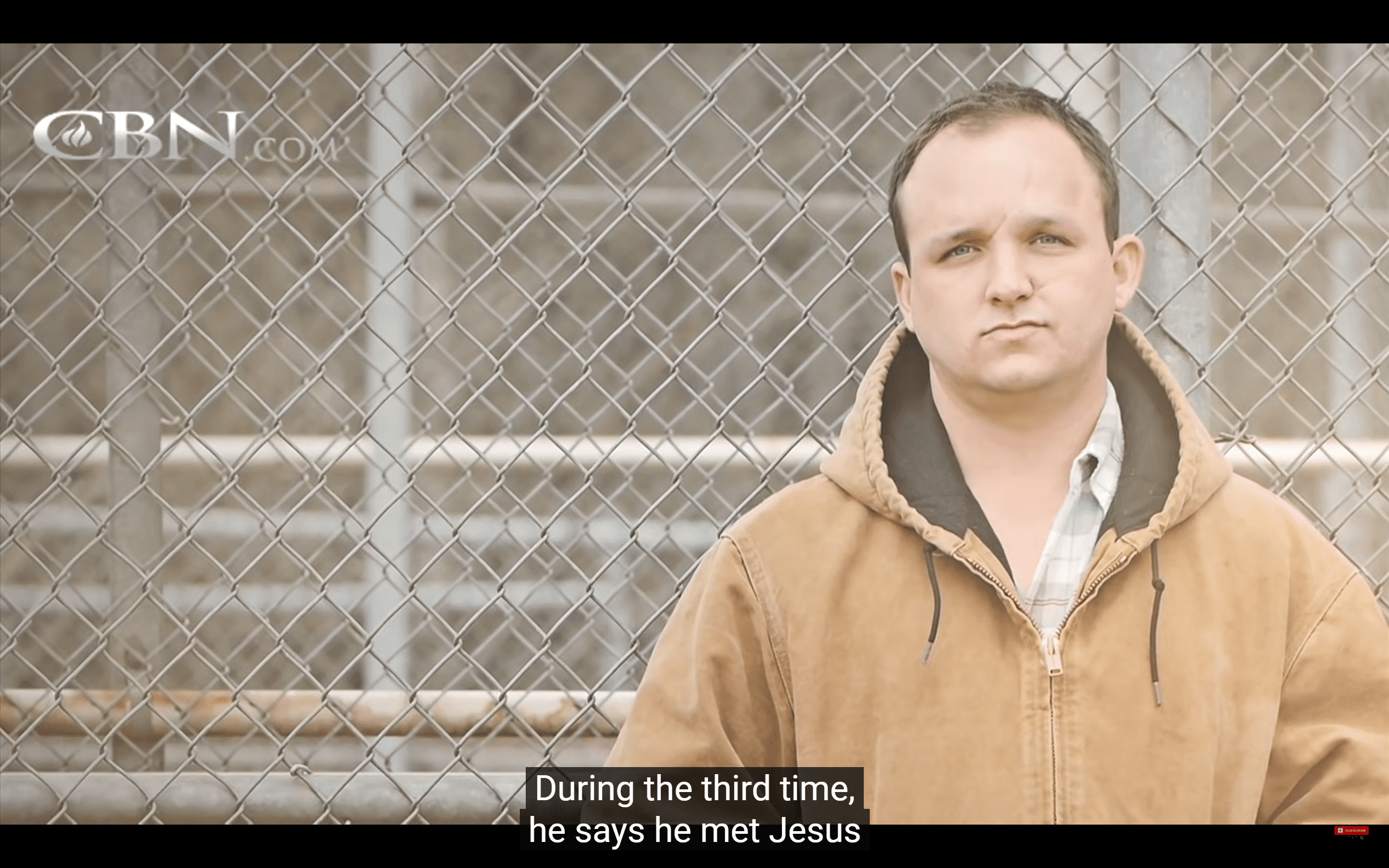 Julie's son Landon who survived the fatal accident. | Photo: YouTube/ The 700 Club
Landon also claimed to have seen his dad's friend, Owen, who died a month earlier in a car accident, and Owen's son. He recalled:
"Neither one of us said a word to each other, but we were all standing there."
Julie became more shocked when Landon claimed to have seen her other two kids. The mom was surprised at first but later realized he was referring to the two children she lost to miscarriages before his birth.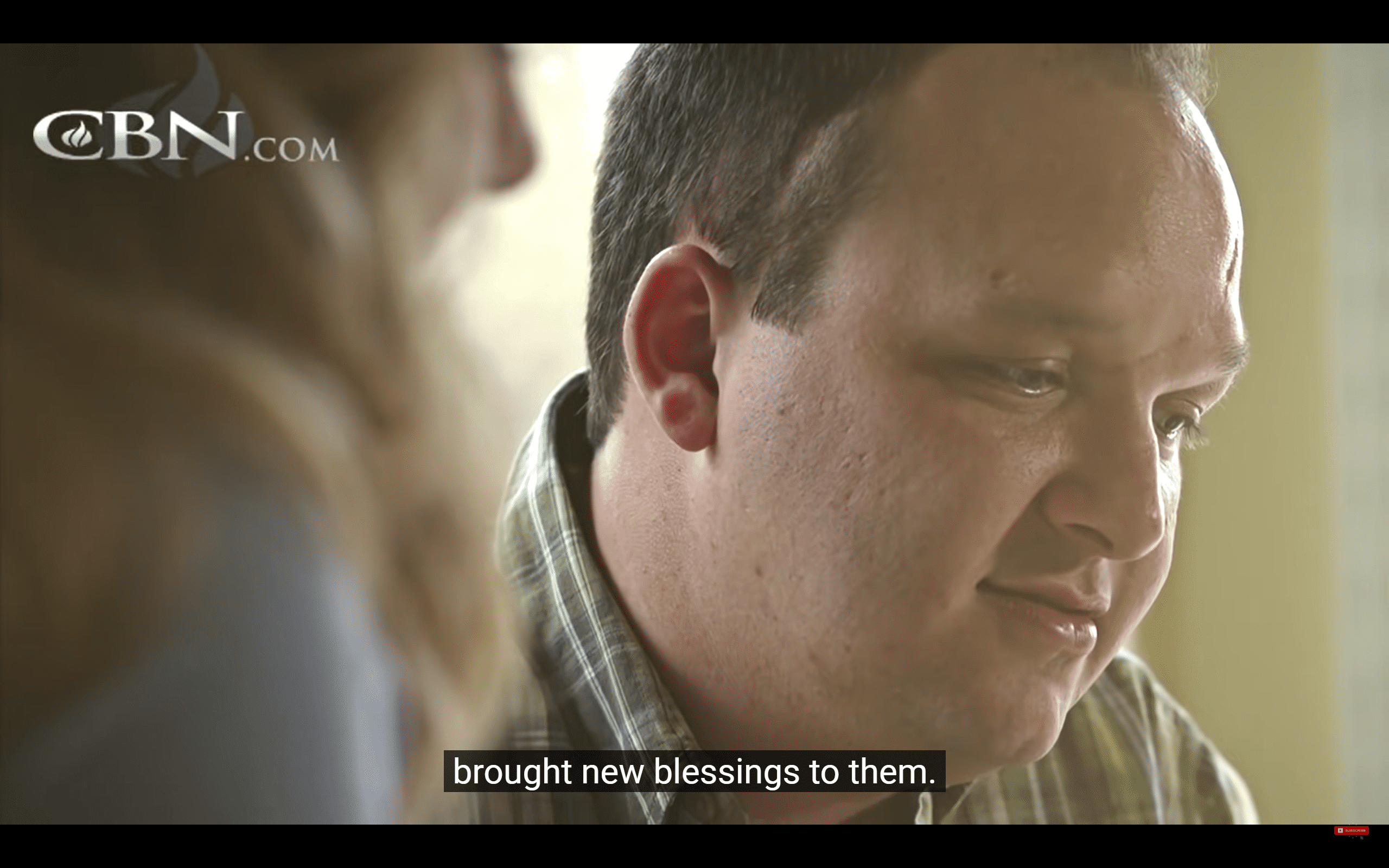 Julie's son Landon who survived the fatal accident. | Photo: YouTube/ The 700 Club
The mom admitted neither she nor Andy ever mentioned the previous miscarriage to the boy before, piquing her curiosity. Landon was quick to explain how he figured it out, saying:
"I knew that they were my siblings even though no one had ever told me about them. Just being in heaven, I guess you know your own. You know who everyone is."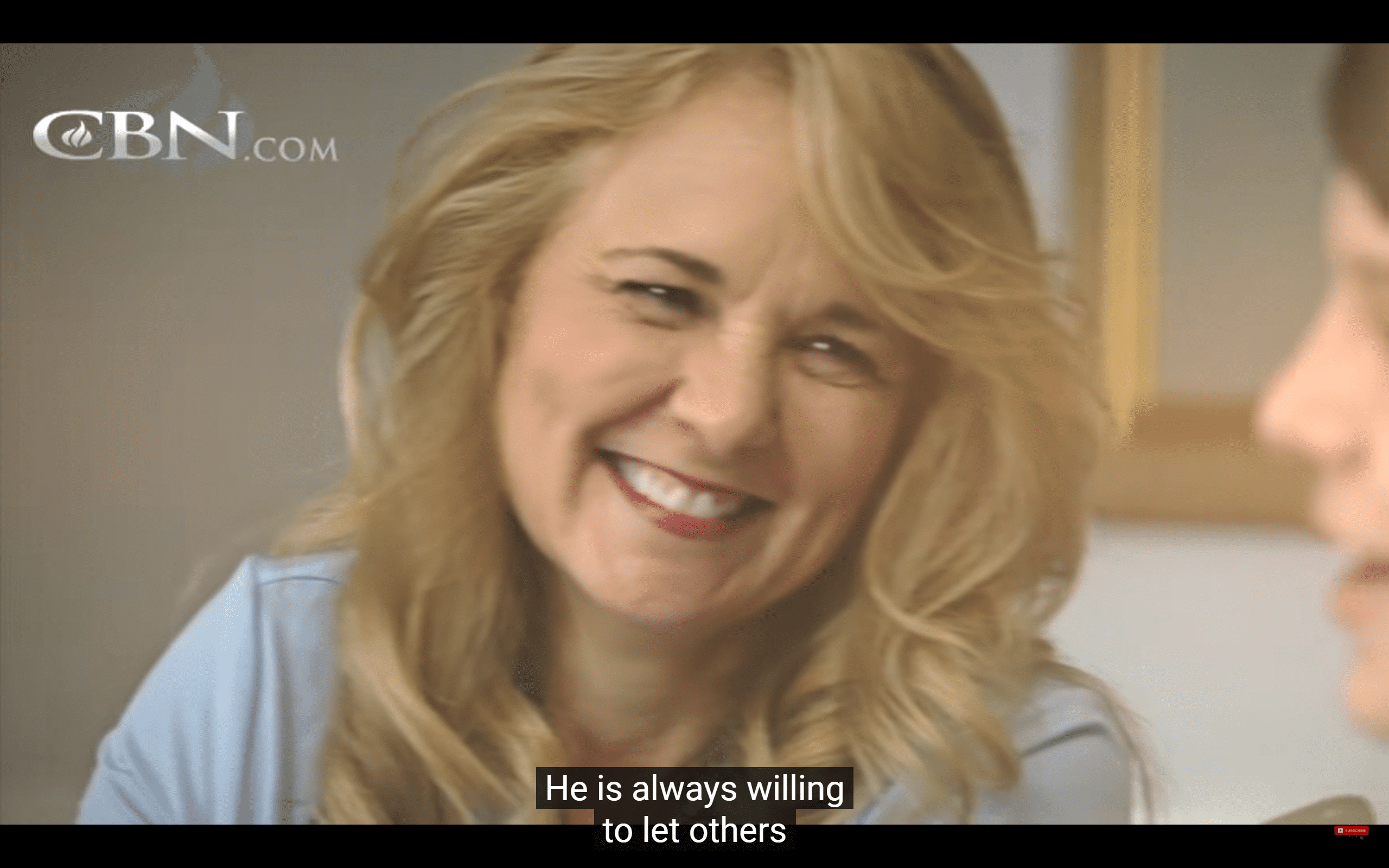 Julie who lost her husband in a fatal accident. | Photo: YouTube/ The 700 Club
Landon also recalled his numerous death encounters. He explained that each time he died, he had a different divine experience. The last one saw him in the presence of Jesus Christ, who gave him a divine commission. He disclosed:
"Jesus came to me and told me I had to be a good Christian and go back to earth and tell others about him."
Landon Kemp has dedicated his life to spreading the message of Christ and using his story to spread the word of hope to families dealing with losses. Thankfully, he has his mom by his side, supporting him every step of the way.
Please fill in your e-mail so we can share with you our top stories!
The information in this article is not intended or implied to be a substitute for professional medical advice, diagnosis or treatment. All content, including text, and images contained on news.AmoMama.com, or available through news.AmoMama.com is for general information purposes only. news.AmoMama.com does not take responsibility for any action taken as a result of reading this article. Before undertaking any course of treatment please consult with your healthcare provider.