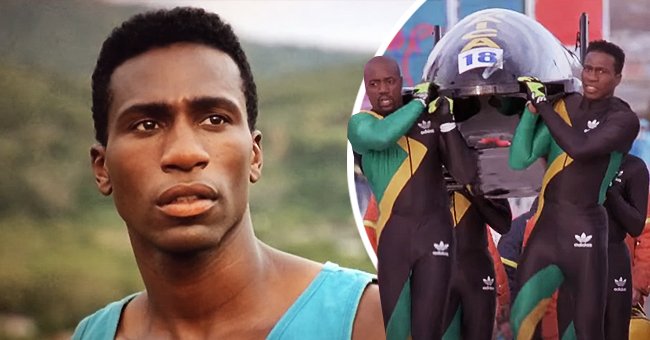 youtube.com/athreerider | youtube.com/Sunflowerboy_xd 74
Only Daughter of Leon Robinson AKA Derice of 'Cool Runnings' Came Out in 2019 & Has '2 Bonus Dads' – Meet Her
Several decades since "Cool Runnings" aired, the cast members have gone on to live different lives, and one of the stars, Leon Robinson, has a grown-up daughter who once came out. Meet her.
Cool Runnings will be marking its 28th anniversary since it hit the screens in the '90s. The show was responsible for launching the careers of many stars like John Candy as Irving "Irv" Blitzer, Doug E. Doug as Sanka Coffie, Malik Yoba as Yul Brenner, and Leon Robinson as Derice Bannock.
Robinson, who was 32-year-old when he first starred in the sports comedy, is now a father to a 21-year-old daughter who now enjoys a different career from his. Here's a look at the actor's life and family.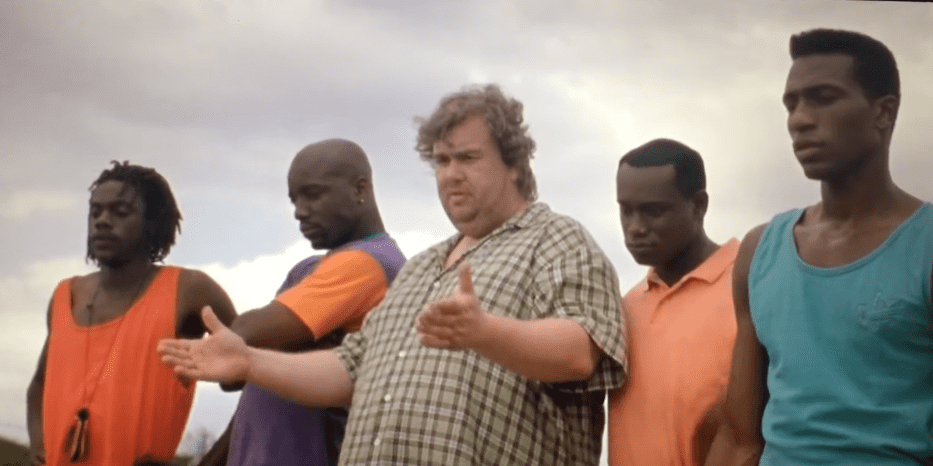 A screenshot of a scene from "Cool Runnings" | Photo: Youtube/ athreerider
WHO IS ROBINSON?
Robinson has a career as a singer and as an actor, although it was the latter that made him a household name. Born on March 8, 1962, Robinson's prolific career has seen him feature in a series of top-ranking movies.
Growing up, the 59-year-old had a strong love for basketball and would go on to actively participate in the sports until he felt he discovered the creative part of his life and decided to become an actor.
Robinson's adventure into the entertainment industry began in the early '80s when he bagged roles in movies like "All the Right Moves" (1983), "Waiting to Exhale "and "The Flamingo Kid."
It was difficult for the then-budding actor to get the recognition he deserved as he was often pitched with heavyweights like Tom Cruise at the beginning of his career, which easily stole the spotlight from his talent.
Surprisingly, Robinson was a relatively unknown actor after his career started. It was not until 1991, when he appeared in the famous film "The Five Heartbeats," that he began to gain recognition after the film grossed millions of dollars and was a box office hit.
Following his role in "The Five Heartbeats," Robinson got more roles that offered him the chance to show his humor, creativity, and style. His next big film, "Cool Runnings," came around in 1993, proved to be a game-changer for the actor.
Robinson has ventured into other aspects of entertainment. He has had theatre performances and does fairly well as a singer.
The "All the Right Moves" actor is said to be the lead vocalist and writer of the popular band "Leon and the Peoples," and has led the group to a couple of shows.
ROBINSON'S RELATIONSHIPS
Robinson falls into the category of actors who love to keep their personal life private. The actor was once in a relationship with famous "Real Housewives of Atlanta" star Cynthia Bailey with whom he shares his only child Noelle.
Robinson and Bailey go way back and met during their early days. Although things did not work out between them, they have remained good pals and continue to support their daughter.
Bailey once revealed that she auditioned for the "Five Heartbeats," which Robinson starred in, but it would take a few years until both stars met and a relationship sparked between them.
In a post she shared on her Instagram, the actress gushed over meeting her ex, stating she never thought in a million years that things would happen between them and that they would go on to start a family. After a couple of failed relationships, Bailey found love with sports broadcaster Mike Hill.
After spending two decades together, Bailey confessed that she would always love Robinson and was sure they were going to do a good job co-parenting their daughter since they shared similar morals and values.
Ahead of their wedding, Robinson shared a touching post to congratulate the couple, admitting that he could not make it for their big day due to a shooting engagement but was proud of their love.
Robinson and Mike share a good relationship, and according to Bailey, her former lover has been supportive of her union and remains a good dad to their daughter. Before her marriage to Mike, Bailey was previously married to Peter Thomas from 2010 to 2017.
MEET NOELLE
Robinson and Bailey's 21-year-old daughter is a ravaging beauty. Unlike her dad, Noelle chose a career in modeling, and from her social media pictures, she seems to be doing well for herself.
Noelle is a sweet combination of both her famous parents but has a sweet sense of style peculiar to her. The young adult is not just a raving beauty, but she has the brains to back it up as well.
She once revealed that she had been admitted into Howard University, leaving her parents and fans filled with joy. After that, however, Bailey took to her Instagram to confess that she had mixed feelings seeing her girl all grown up and off to college.
Eventually, the 21-year-old dropped out of college after feeling drained. Noelle shares a good relationship with her dad Robinson and the "Cool Runnings" star loves to flaunt her on social media.
The pair often look like the perfect father-daughter duo. Robinson and Bailey have often been proud and supportive of their daughter, even when she came out with her big news.
COMING OUT
In an episode of "The Real Housewives of Atlanta," during an emotional conversation with her mother, Noelle revealed she was sexually fluid, noting she is attracted to both guys and girls.
The pretty model revealed that she began exploring her sexuality during her freshman year at Howard University, and it was a development she never saw coming. Although her mom was supportive, she admitted she was surprised her daughter was dating at all.
NOELLE AND HER BONUS DADS
Bailey has been in some relationships over the years, leaving Noelle with a biological dad and two bonus dads from her mother's relationships.
However, after Bailey's divorce from businessman Peter Thomas, Noelle revealed she still keeps in touch with him, and he is involved in her life.
Noelle once said, "So, it's like I literally have a dad and two bonus dads now," referring to her relationships with the men in her life. The model feels fortunate to have all these people supporting her while she pursues her dreams.
Please fill in your e-mail so we can share with you our top stories!