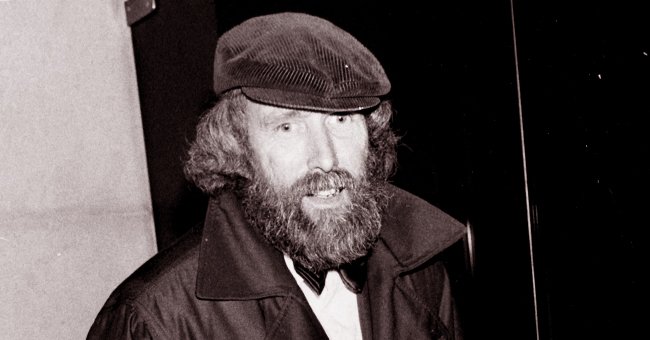 Getty Images
Jim Henson's Daughter Thought Kermit the Frog Voiced by Steve Whitmire Was Bitter, Angry, Depressed

When Steve Whitmire took over the character of "Kermit the Frog," it was every kid's childhood dream, but Jim Henson's children thought Whitmire portrayed a bitter, angry, and depressed Kermit.
Jim Henson, a celebrated artist and puppeteer, was the brains behind the "Muppets" characters, including Kermit the Frog, Miss Piggy, and "Sesame Street" characters such as Oscar The Grouch and Cookie Monster.
Kermit the Frog debuted in the 1955 TV show "Sam and Friends," winning Henson an Emmy. Created by Henson and his friends at the University of Maryland, it incorporated several characters that would later come to feature in "Muppets."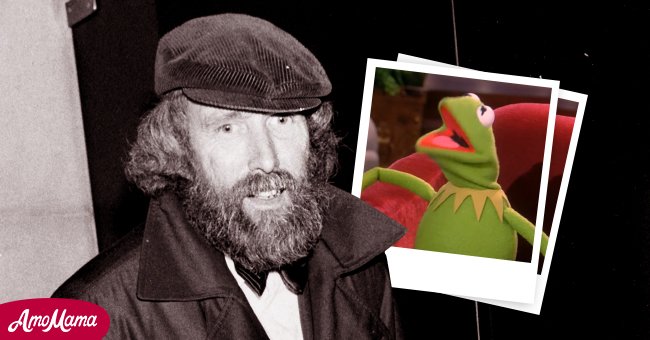 Jim Henson and an inset of his most celebrated character, Kermit the Frog | Source: Getty Images
THE GENESIS OF KERMIT THE FROG
The now-popular Kermit did not start off as the smooth-furred green puppet that we all know of. He was initially made from ping-pong balls and Henson's mother's old coats.
Henson referred to Kermit as some sort of "alter ego," even though he says the frog was a little more sarcastic and critical than he was. Kermit would later feature on "Sesame Street" in 1969.
Henson created numerous puppet shows but continued to voice Kermit until his passing on in 1990, after which Steve Whitmire, who had been working with "The Muppets" show since 1978, took over the character.
Jim Henson and one of his creations, Kermit the Frog, New York, New York, January 4, 1988 | Photo: Getty Images
WHITMIRE IS FIRED
In 2017, things seemed to take a dark turn when fans discovered that Whitmire and Henson's children were in constant disagreement, with the latter claiming that Kermit's character needed to be recast.
Twenty-seven years after he took over voicing Kermit's character, Whitmire would be leaving the show, with the Kermit doppelganger in "The Muppets," Matt Vogel, taking over.
While it came as a surprise to fans, as well as to Whitmire himself, the Disney studios had long been considering the decision, citing "unacceptable business conduct" from the actor and his unwillingness to address any concerns that were raised.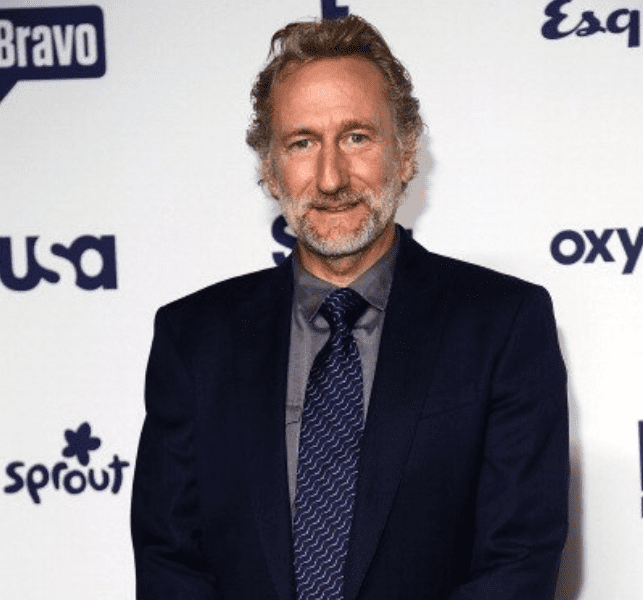 Brian Henson at The Jacob K. Javits Convention Center on May 15, 2014 in New York City | Photo: Getty Images
[Whitmire] claimed that he was informed of the recast through the phone.
Cheryl, Henson's daughter and board member for Jim Henson Co., claimed that Whitmire was not doing the Kermit character any justice, saying Whitmire's portrayal of the Frog had become ridiculously self-serving.
She took to her Facebook page to voice her concerns, saying that over the years, Whitmire had been depicting Kermit as a depressed, angry, and bitter character.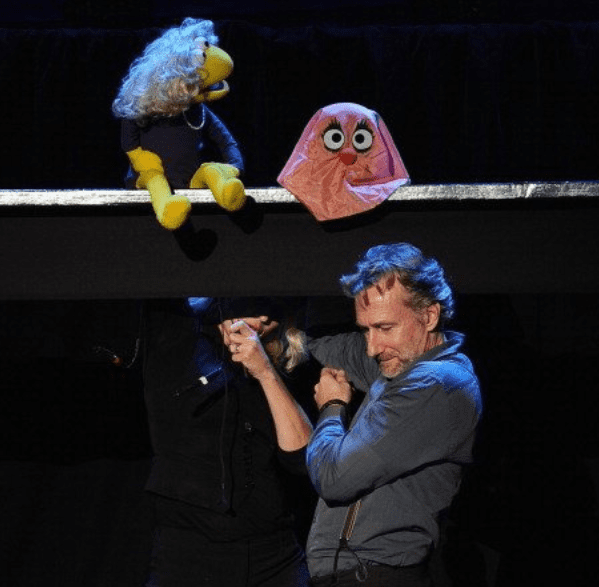 Brian Henson at the Anaheim Convention Center on August 19, 2011 in Anaheim, California | Photo: Getty Images
This, she added, was a far cry from what the character's creator, Henson, had in mind for Kermit, who was initially meant to be a sarcastic, yes, but a funny, fun, and loyal character as well.
BRIAN ASKED WHITSHIRE TO VOICE KERMIT
She also revealed that, contrary to what many have believed over the course of the 27 years that Whitshire has voiced the character, it was her brother Brian who had asked Whitmire to take over the character, and not Henson himself.
Brian, Henson's son, and Cheryl's brother, seconded her sentiments, saying that over time, Whitmire had started to make atrocious demands, based on the fact that he was Kermit and thus the Muppet's main character.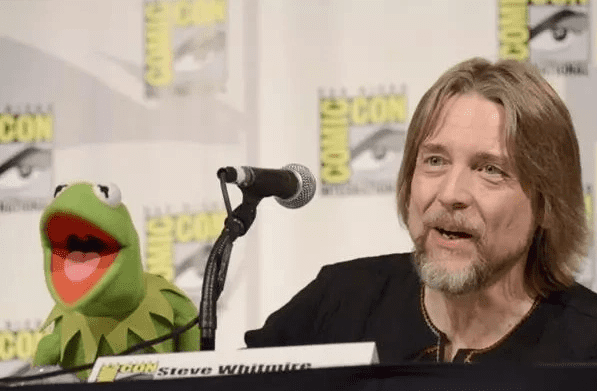 Steve Whitmire voiced Kermit the Frog for 27 years. | Source: Getty Images
Speaking to Hollywood reporter, Brian who wouldn't go into details of the nature of Whitmire's demands, explained why the studios were letting Whitmire go, saying:
"Steve would use 'I am now Kermit and if you want the Muppets, you better make me happy because the Muppets are Kermit.' And that is really not OK."
Brian described Kermit as wryly intelligent, a little naughty but loved everyone, something he'd not seen in the years that Whitmire had been voicing the character.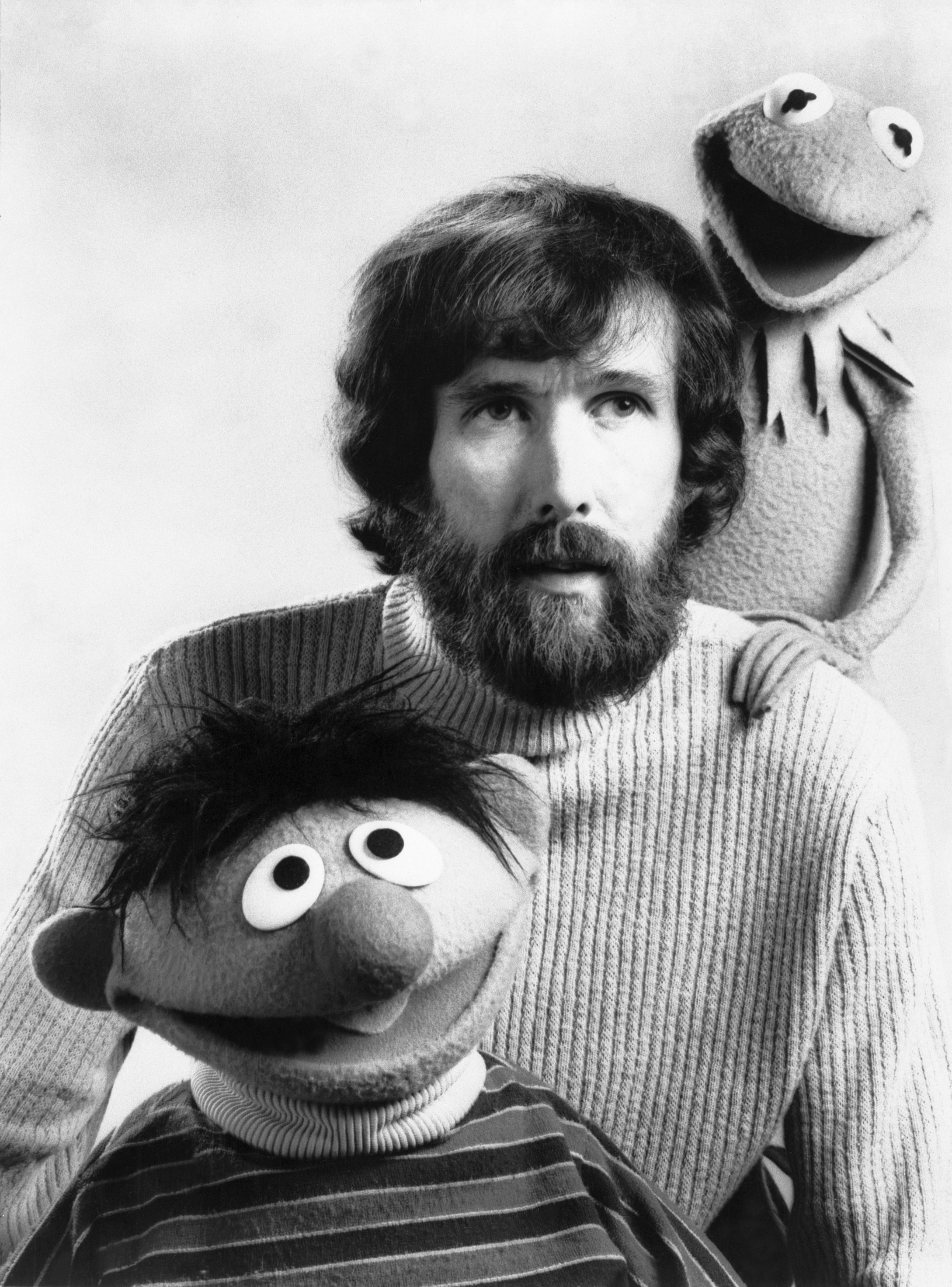 Jim Henson with two of his "Muppets", puppets Kermit The Frog and Ernie, from "Sesame Street". | Source: Getty Images
According to Brian, Whitmire had overly diminished the green Frog's character but was hopeful that his replacement, Vogel, would bring back the character's former glory. He also felt that the character's recasting had been long overdue.
WHITMIRE RESPONDS TO THE RECASTING
After news of his dismissal came out, Whitmire took to his blog post to clear the air, saying that he had been devastated that he failed in portraying the character as the hero he was.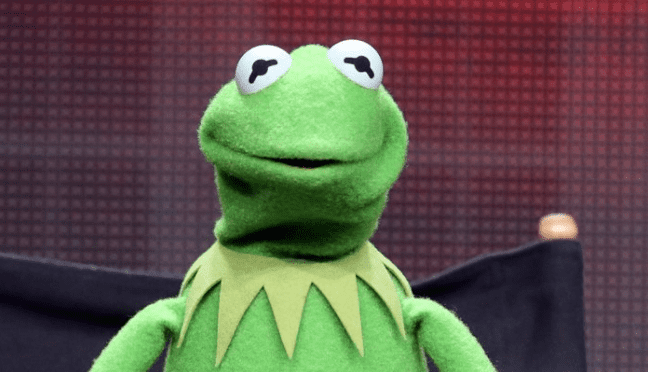 Kermit the Frog | Source: Getty Images
He claimed that he was informed of the recast through the phone. He had hoped that the studios would have spoken to him in person, as this would have helped resolve any issues causing them to take these extreme actions.
He said that despite offering solutions to the studio complaints, he had had to wait nine months, hoping they would change their minds, but it seemed that the decision was irreversible.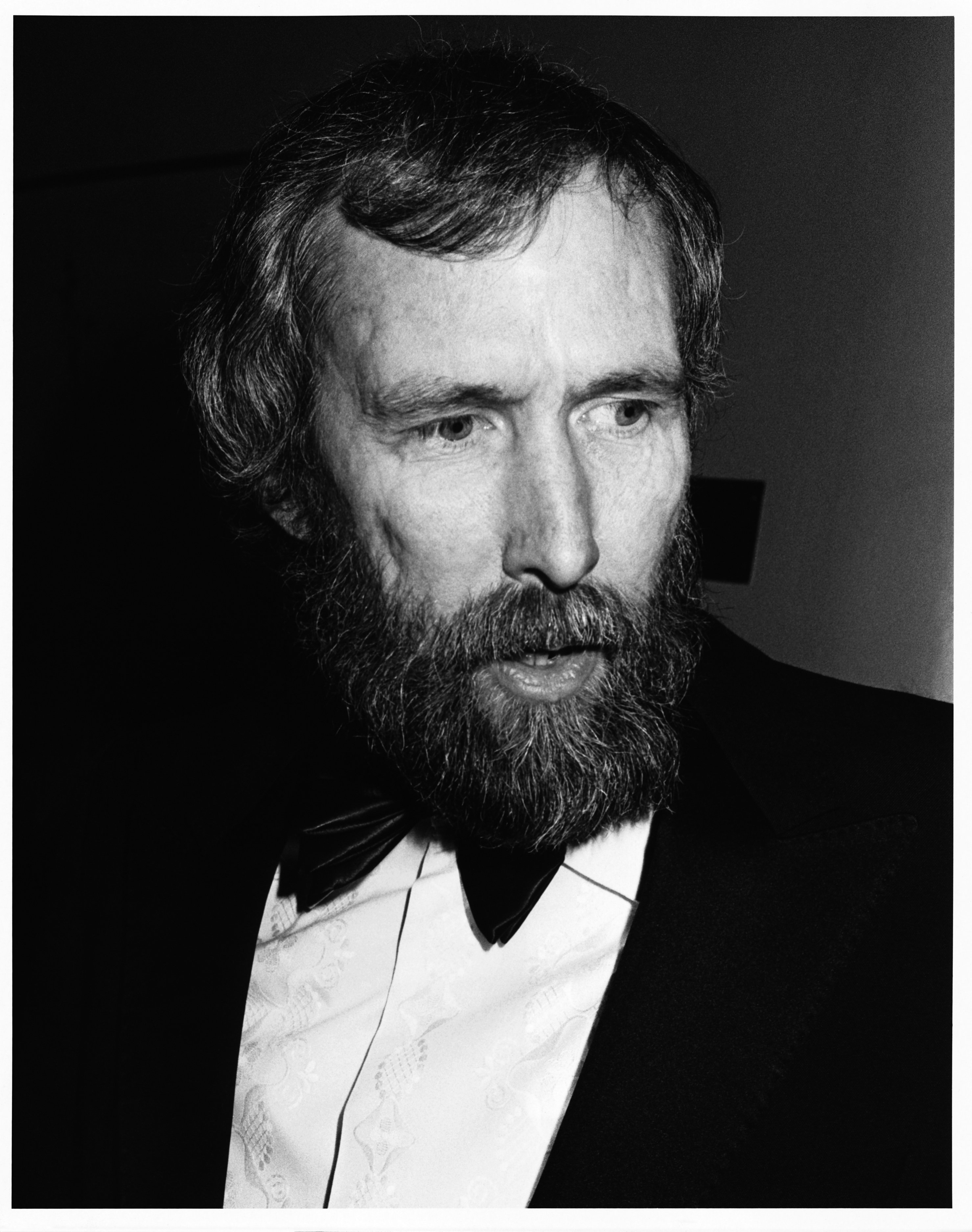 Jim Henson (1936-1990), the American puppeteer and creator of the the "Muppets" and Sesame Street attends the 1985 British Academy of Film and Television Arts (BAFTA) award ceremony. Source: Getty Images
He made it known that all he ever did was in the best interest of the show and the character. In respond to claims from the studios that he was a lousy communicator, he said:
"I didn't yell, or call anyone names, or refuse to do my job. I just gave lots of definitive notes via emails to this small group about character integrity and always tried to offer alternative solutions."
Besides "The Muppets," Whitmire was an employee of Sesame Workshop and The Jim Henson Company, and has also been involved in the making of the "Dinosaurs," "Labyrinth," and "The Dark Crystal."
The late Jim Henson's daughter Heather Henson and wife Jane Henson attend the 2009 Monte Cristo awards at Bridgewaters on April 26, 2009 in New York City. | Source: Getty Images
FOLLOWING IN THEIR FATHER'S FOOTSTEPS
Long after the puppeteer's death, his children continue to keep his dream alive by protecting his shows and especially Kermit's reputation, whatever it may take.
It is also not surprising that Brian became a renowned puppeteer and a performer, even voicing Hoggle in "Labyrinth," which he says his dad tricked him into doing.
Cheryl worked with her dad for years and performed behind the scenes, creating the hand-puppets. Today, she is a great supporter of puppetry artists and arts and has been the Jim Henson Foundation President since 1992.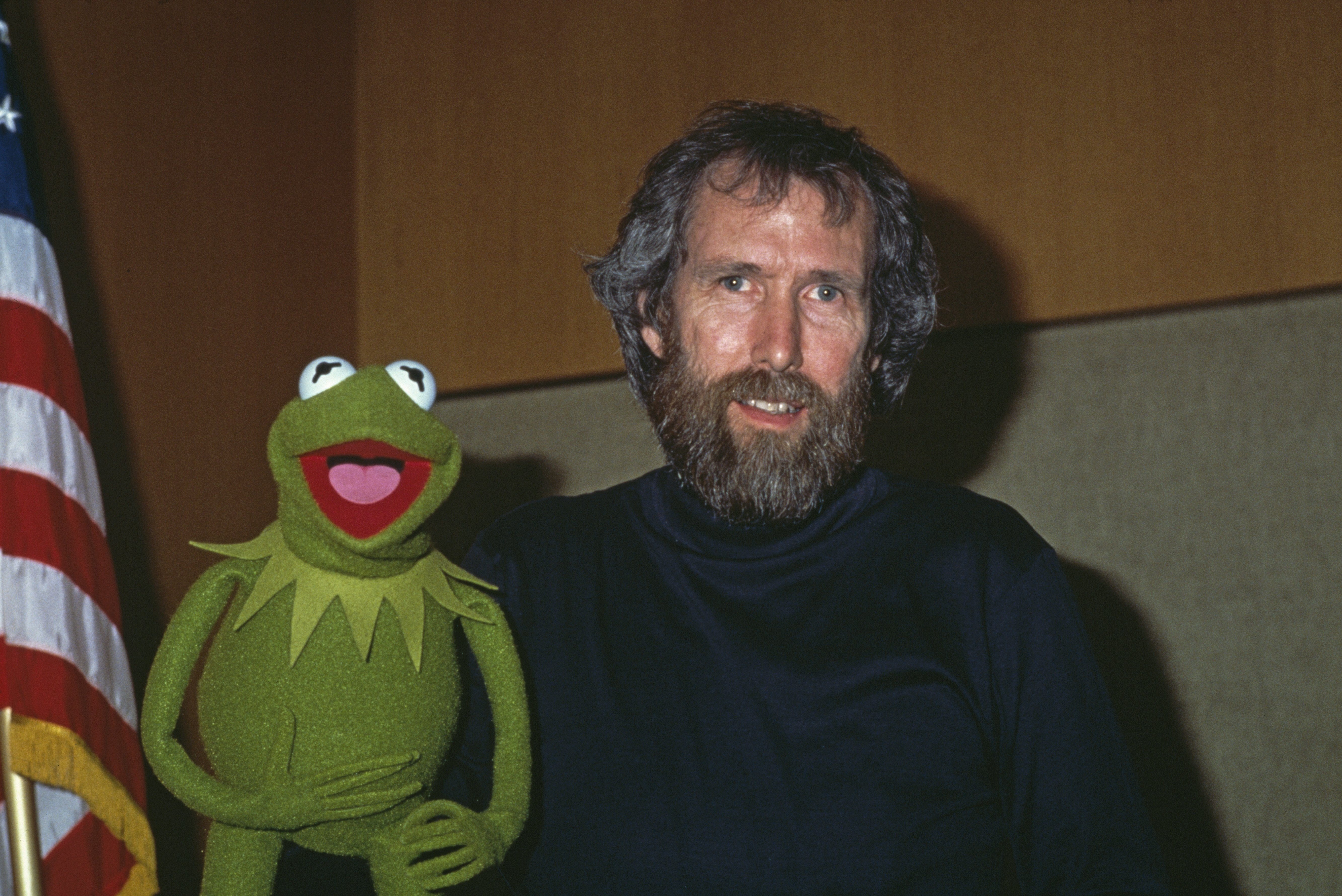 American puppeteer and filmmaker Jim Henson (1936 - 1990) with his best-known Muppet character, Kermit the Frog, January 1984. | Source: Getty Images
Lisa, another Henson sibling, was at one point the Warner Bros Studios Vice President. The former actress is a film and TV show producer and the CEO of The Jim Henson Company.
John Paul is another of the Henson kids, and up until his demise in 2014, he was a puppeteer and was also highly involved in the production of "The Muppets." Another sibling, Heather, is also a contemporary puppet artist and serves in her dad's company.
Please fill in your e-mail so we can share with you our top stories!