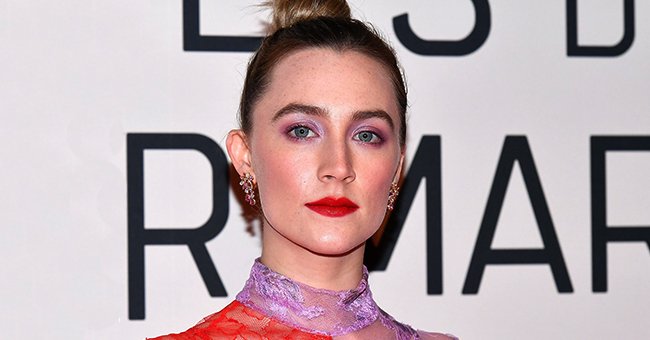 Getty Images
Saoirse Ronan's New Stage Drama Role Was Inspired by Kim Kardashian & Kanye West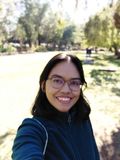 Actress Saoirse Ronan will make her theater debut in London as Lady Macbeth, which is based on William Shakespeare's famous play. In a recent interview, she shared the inspiration behind the character.
Saoirse Ronan is regarded as one of the most versatile actresses in Hollywood. The four-time Academy Award nominee is known for her brilliant performances in critically-acclaimed films, including "Little Women," "Lady Bird," and "Mary Queen of Scots."
Apart from the big screen, Ronan is set to conquer the theater stage as Lady Macbeth in William Shakespeare's play "Tragedy of Macbeth." She shared in a recent BBC interview the inspiration behind her role.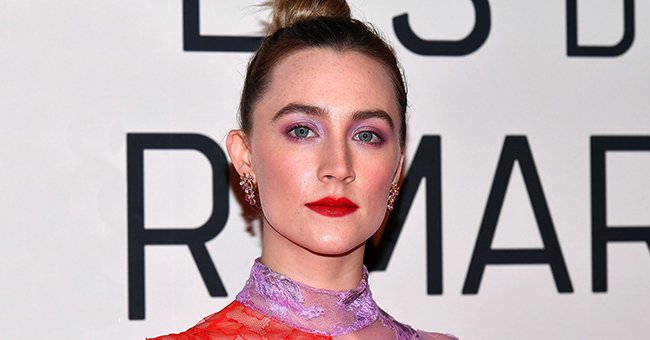 Saoirse Ronan arrives at the "Little Women" premiere on December 12, 2019 in Paris, France. | Photo: Getty Images
The Irish-American actress, who will star on stage with Scottish actor James McArdle, said she took inspiration from reality star Kim Kardashian and rapper Kanye West's controversy-filled relationship. Ronan added:
"There have been stages to their success and real kind of highs and lows."
McArdle will play Macbeth, the husband of Ronan's character. The theater duo chose to compare Macbeth and Lady Macbeth to a "modern power couple" and that is Kardashian and West.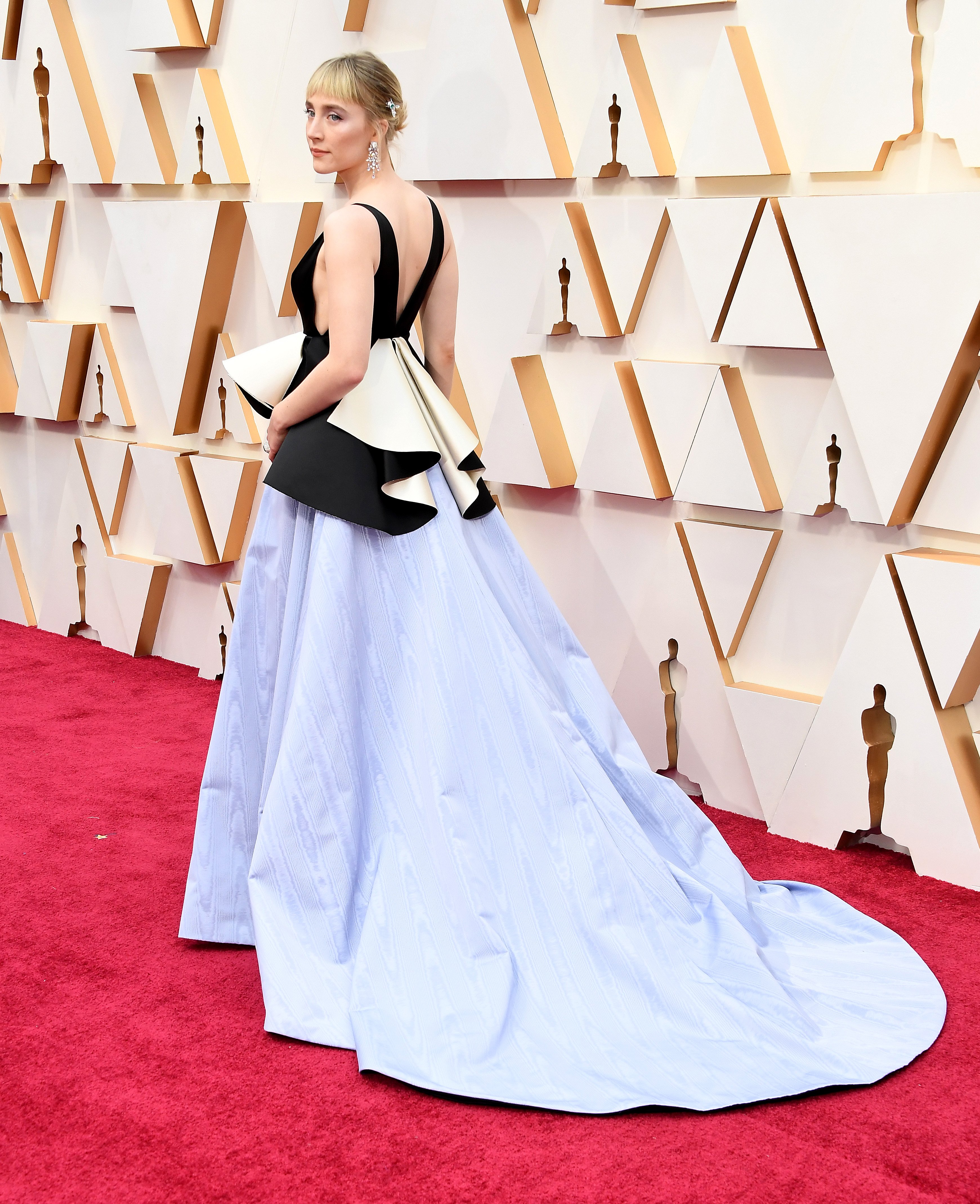 Saoirse Ronan at the 92nd Annual Academy Awards on February 9, 2020 in Hollywood, California. | Photo: Getty Images
Kardashian previously shocked fans after announcing her divorce from West in February 2021. Amid the couple's estrangement and privacy, Ronan noted they showed tenderness for each other.
She also knew that Chalamet was very special and a magnetic actor.
Although Ronan had past Broadway experiences, she said this is the first time she will perform a Shakespeare production. McArdle asked her to play opposite him in the upcoming play scheduled in October at Almeida Theatre.
McArdle has been friends with Ronan for a long time. The 32-year old actor said he felt right about working with the "Atonement" actress, describing their professional relationship as "rare."
Prior to working on stage, both have appeared in period films "Mary Queen of Scots" alongside Margot Robbie and "Ammonite," which they both starred alongside Kate Winslet.
Ronan seems to blend well with other actors. Besides McArdle, the former teen star also showed chemistry with actor Timothée Chalamet on "Little Women" and on "Lady Bird."
Ronan said in a previous interview that she and the Oscar-nominee felt comfortable working with one another. She also knew that Chalamet was very special and a magnetic actor.
From period drama and theater, Ronan will also soon star in the psychological thriller "Foe." Set in the near future, the movie tells a story about corporate power in conflict with environmental degradation.
The upcoming film is an adaptation of author Ian Reid's best-selling novel of the same title. Actors Paul Mescal and LaKeith Stanfield will star alongside Ronan.
Please fill in your e-mail so we can share with you our top stories!