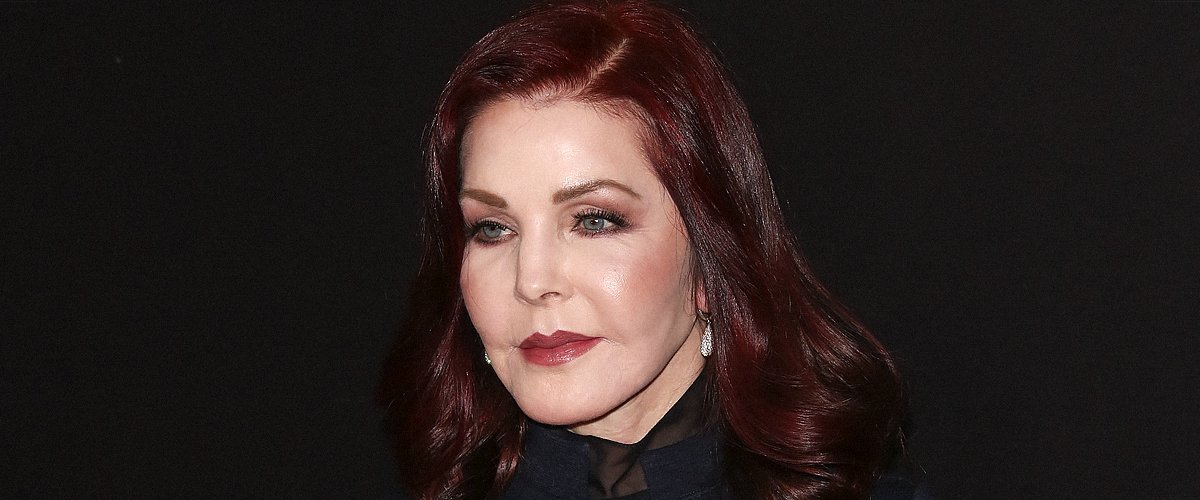 Getty Images
Priscilla Presley's Family Faced Some of Their 'Darkest Days' after Her Grandson's Death in 2020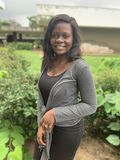 The Presleys had to deal with something every parent dreads — the loss of their child and grandson, Benjamin Keough. The incident was one of the darkest tragedies to befall the legendary family in 2020.
While the coronavirus was one issue that affected many, celebrity or not, some families also had other traumas they had to deal with.
Sadly, for the Presley family, 2020 had been a rough year as well as Elvis Presley's only grandson, Benjamin Keough, committed suicide in July that year.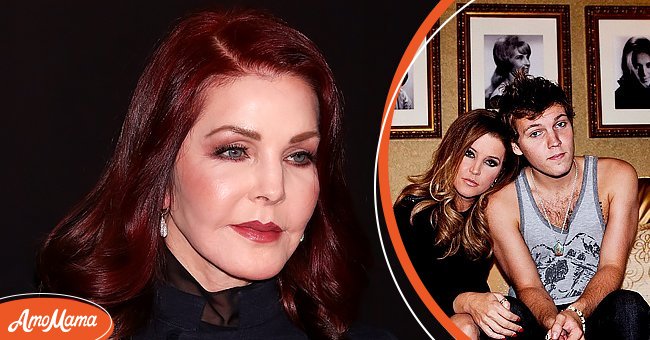 Pictures of Priscilla Presley and her daughter Lisa Marie Presley with her son Benjamin Keough | Photo: Getty Images || instagram.com/lisampresley
This was a painful time for the Presleys, especially for his mother, Lisa Presley, and the Rock n Roll icon's wife, Priscilla Presley, who grieved the death of her grandson offline and by sharing soul-stirring contents via her Facebook page.
Before delving into the recent Presley tragedy, let's begin with Priscilla, a grandmother who shared a close bond with her grandchild.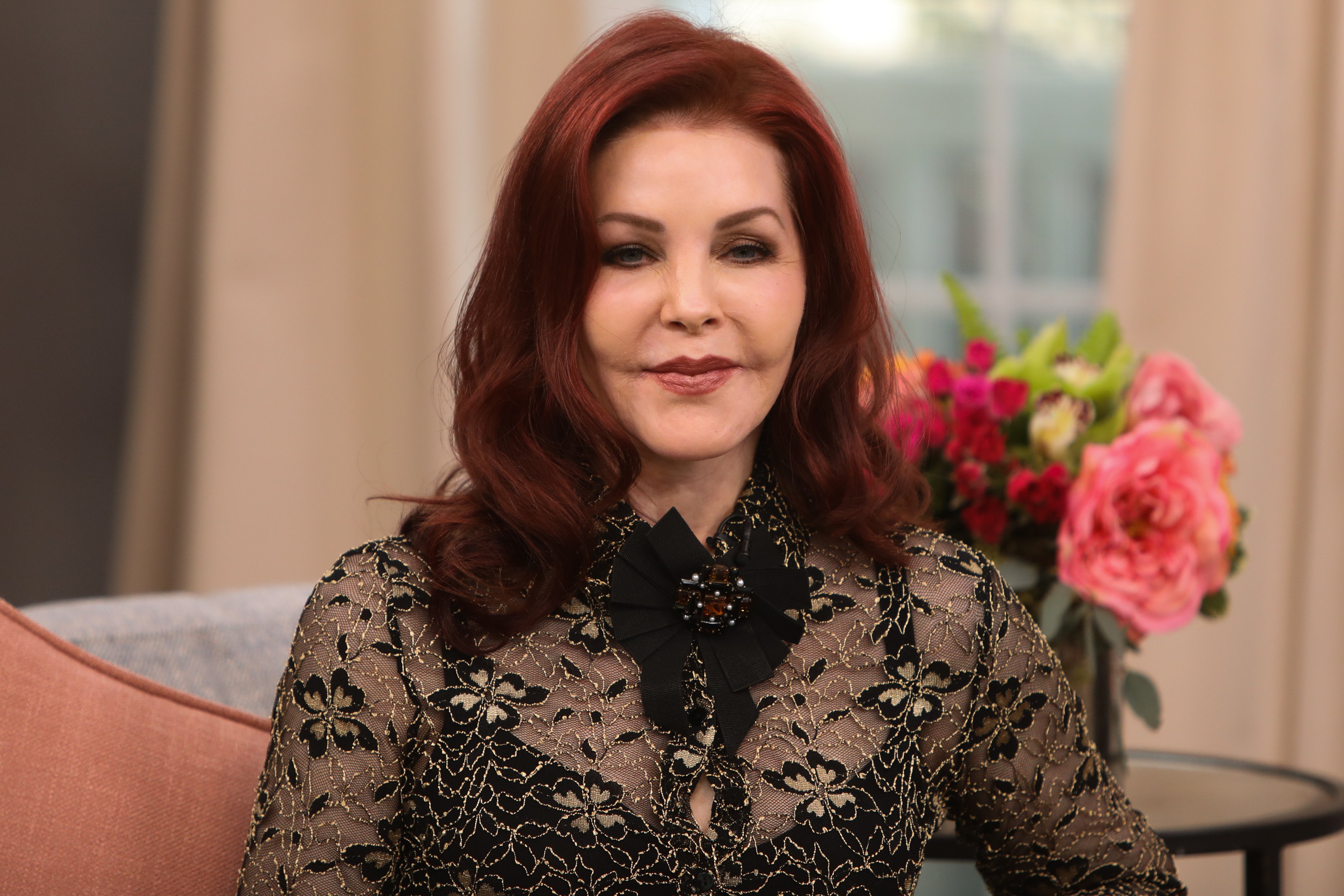 Actress Priscilla Presley visits Hallmark Channel's "Home & Family" at Universal Studios Hollywood on February 18, 2020 in Universal City, California | Photo: Getty Images
WHO IS PRISCILLA PRESLEY?
Like her famous husband, Priscilla has built an empire with her business acumen and talent. She is a successful actress, producer, and author.
Priscilla is a businesswoman with many ventures, including a fragrance line, skincare line, and clothing brand; she also created Elvis Presley Enterprises and fashioned Graceland, her ex-husband's former home, into a multimillion-dollar tourist site.
This business wiz has two kids, an only daughter, Lisa, from her five-year marriage to Elvis Presley, and a son, Navarone, from her relationship with an Italian screenwriter, Marco Garibaldi.
While Priscilla might have had only two kids, she had double the number when it came to her grandkids. Her daughter, Lisa, had four kids — Benjamin, Riley, Harper, and Finley.
Sadly, the numbers reduced a year ago, after Benjamin Keough, her only grandchild, took his own life with a weapon. Here are the details concerning his death.
THE TRAGIC DEATH OF BENJAMIN
On July 12, Priscilla lost her only grandson Benjamin when he was only 27. He was discovered in his Calabasas home. The nature of death, as determined by the authorities, was suicide with a gunshot wound.
This sudden death shocked the entire Presley family, including his step-siblings. Sources revealed that Lisa was devastated and found it hard to console following the tragedy.
PRISCILLA PRESLEY'S EMOTIONAL POST
A few days after the untimely demise of the young man, Priscilla poured out her heavy heart via a heart-melting post on Facebook. The mother of two described the experience as the "darkest days" of her family's life.
She mentioned that she has tried to put the puzzle together to explain the reason behind the death, but it simply brought on an unbearable pain.
Keough's grandmother admitted that prayer had been her go-to option but that she keeps the entire family in mind and tries to reason how much suffering each of them might be plagued with. She wrote:
"I think of my daughter and the pain she is going through...Ben's father who is completely lost...Riley so loving and so close to him; Harper and Finley, who absolutely adored Ben[...]"
Thousands of other Facebook users responded to the post by adding their condolences via the comment section. Some prayed for the family, while others sympathized with them, all showing a deep affection for the deceased.
HOW DID THE FAMILY REACT?
Every family feels an undeniable pain when it comes to grieving their loved ones. Even though the manner of grieving varies, the emptiness and sadness of not seeing the person again can be overwhelming.
The Presley family have stuck by each other while getting through such dire times, but they have also been open about their feelings.
Following Keough's death, his sister, Riley, shared a montage of throwback snaps showing her closeness to the deceased. She confessed that her mornings are tough and that crying may never stop once it begins.
Riley's caption captured a few details of their sibling bond and the genuine love she has for her brother. She described it as a "true heartbreak," but she is still hopeful that she will see her beloved brother once again.
A FRIEND'S COMMENT ON THE TRAGEDY
Apart from close relatives, Keough shared a close friendship with a man called Brandon Howard. He is a musician and, like the entire Presleys, was deeply saddened by the news of his buddy's death.
Howard shared never before heard details with a news source while speaking about his dear friend. The man revealed that Keough struggled with depression and that the quarantine period made it worse, as it restricted movements and connection with people.
Keough's depression stemmed from pressure to live up to his family's legacy, one built by the legendary performer, Elvis. According to Howard:
"That kind of pressure is definitely a part of what happened. It's a tough thing when you have a lot of pressure with your family, and living up to a name and an image."
The real reason Keough took his life remains a bit of a mystery because, despite his depressive state which sets in sometimes, he was a happy chap who was willing to spend time with family and friends. Priscilla's grandson was always ready to help his friends in any kind of situation.
Before the tragedy struck, the young man broke the stereotype associated with celebrity kids as he displayed a humble personality with a welcoming heart, always willing to share pieces of advice on numerous issues.
Keough's humility offered him the chance to learn a lot of things. He was described as a multi-faceted individual with vast knowledge in diverse issues, crafts, and subjects.
Sadly, Benjamin was unable to bring that gift to many others as it was cut short after a tragic decision that had left his family and loved ones in tears.
Still, his impact on their lives remains overwhelming and is worthy of reminiscing, which helps them get through the fact that they may never see him again.
If you or someone you know is considering suicide, please contact the National Suicide Prevention Lifeline at 1-800-273-TALK (8255), text "help" to the Crisis Text Line at 741-741, or go to suicidepreventionlifeline.org.
Please fill in your e-mail so we can share with you our top stories!