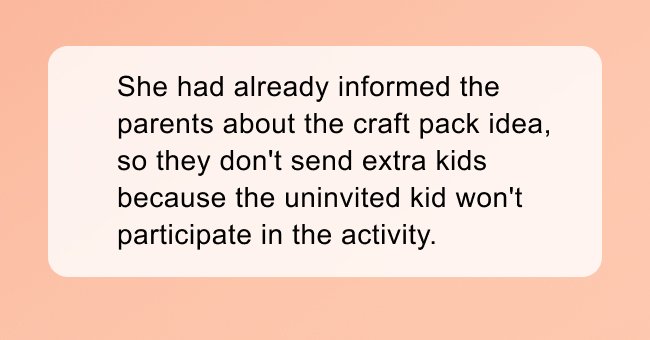 Amomama
Woman Sent a Child Away from Her Daughter's Birthday Party Because They Didn't Have an Invite

Can you say no to an uninvited child who wants to attend your kid's birthday party? It isn't easy, but you sometimes have to. A woman confessed she didn't let an uninvited kid attend her child's birthday party. The kid's mother tried negotiating, but the woman did not budge an inch.
Arranging a fun-filled birthday party can be pretty hectic. From hunting for the best cake in town to searching for exciting activities for kids, you have to make sure everything looks perfect at the party. You also need to decide who to invite. Some people prefer to have huge parties with lots of people while others don't.
When you decide to host an intimate party with very few guests, you must ensure no one comes uninvited. Many parents send their kid's siblings along with them to birthday parties, considering that the host will accommodate both of them even though only one child was invited.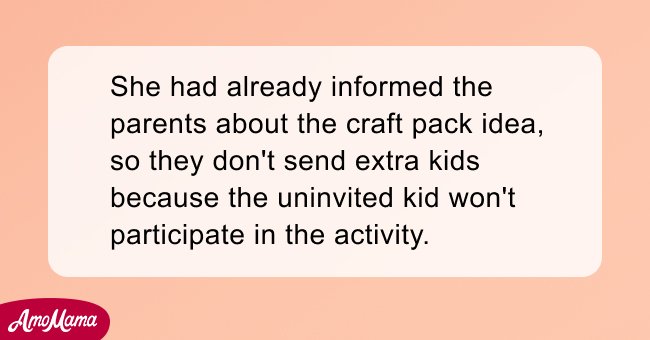 Source: Reddit
WOMAN DIDN'T ALLOW UNINVITED KID TO ATTEND HER CHILD'S BIRTHDAY PARTY
A Reddit user named "underpaidwannabe" posted on behalf of their aunt. She confessed not letting an uninvited child attend her kid's birthday party and later felt guilty about it. She arranged a small-scale birthday party for her 10-year-old daughter and bought a craft pack for each kid invited.
She had already informed the parents about the craft pack idea, so they don't send extra kids because the uninvited kid won't participate in the activity. Her fears came true when a parent dropped their kid who was on the guest list, along with the kid's sibling who wasn't invited.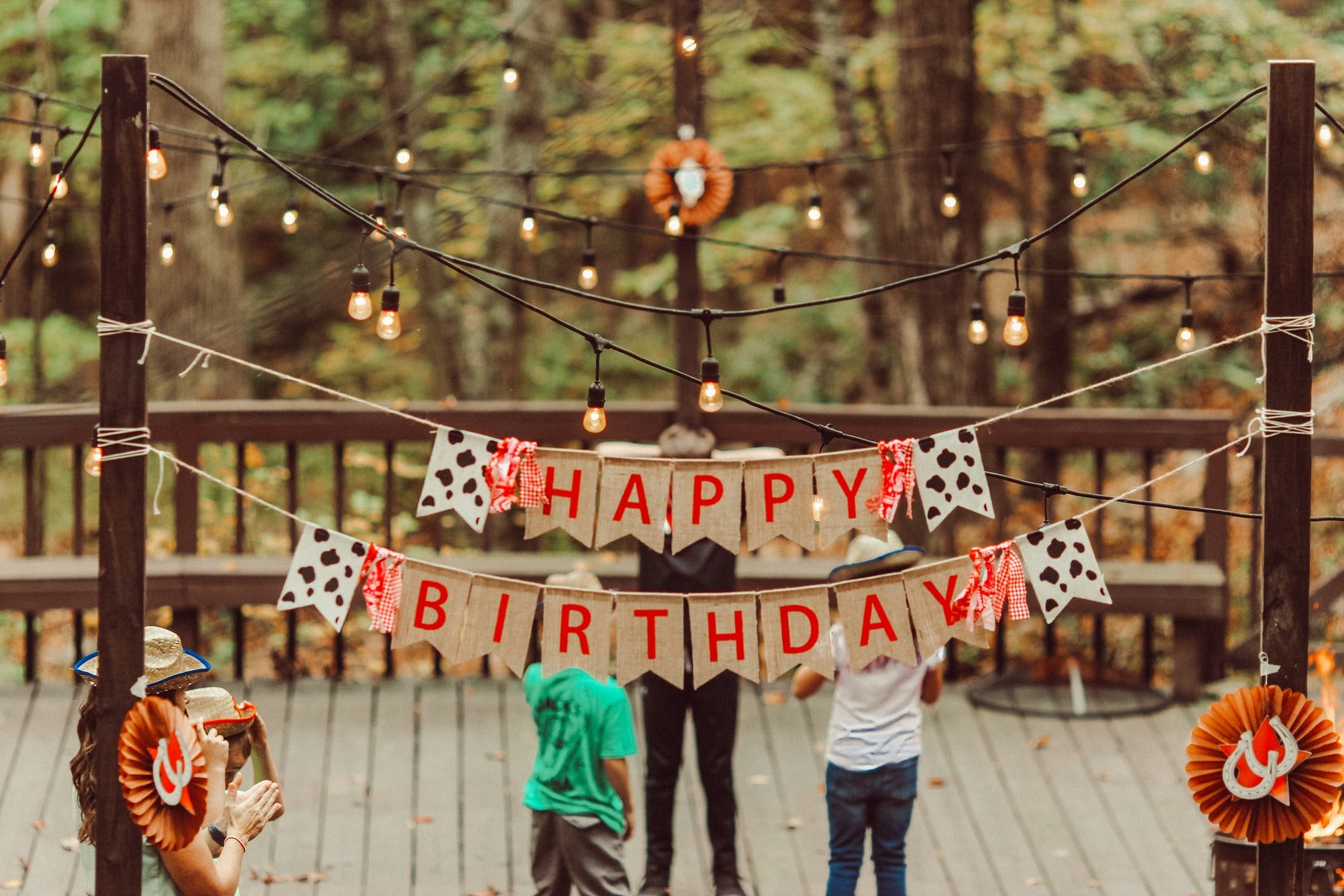 Happy birthday banner | Source: Unsplash
The parent didn't give a legitimate excuse as to why the other child was tagging along. The host stuck to their decision and didn't allow the second child to attend the party because it wasn't fair for the first child to share their craft pack with their sibling.
The parent ultimately gave up and took both kids with her. This made the host even more upset because now she had one unused craft pack for which she had already paid. Another parent pointed out that she should have let the other child attend the party because "who says no to a child." A user left a sensible comment on the post:
The Redditor's aunt didn't allow the child to attend the party because they wanted to set an example for their kids and teach them how important it is to follow the rules. She mentioned that it's common for parents to bring their other children to the party. Some even drop their kids at the party without meeting the host.
Is it fair to leave your kid at a birthday party where they aren't invited? It's certainly not fair to the child because the hosts might treat them like uninvited guests, and they might not be able to participate in the activities or even eat. Another Redditor shared an incident from their childhood:
Another user shared that she experienced something similar at her daughter's birthday party. She arranged a party at a restaurant where they had party packages that cater for a specific number of people, and if more guests showed up, they would charge extra. One of the mothers decided to send her daughter's sister as an uninvited guest.
The Redditor tried to make the mother understand that she could not accommodate an extra child, but she failed. The mother arrived at the party with her husband and children and ate the cake and pizza. Later, when her daughter was invited to the girl's roller-skating birthday party, she was made to pay $3 for an extra trainer.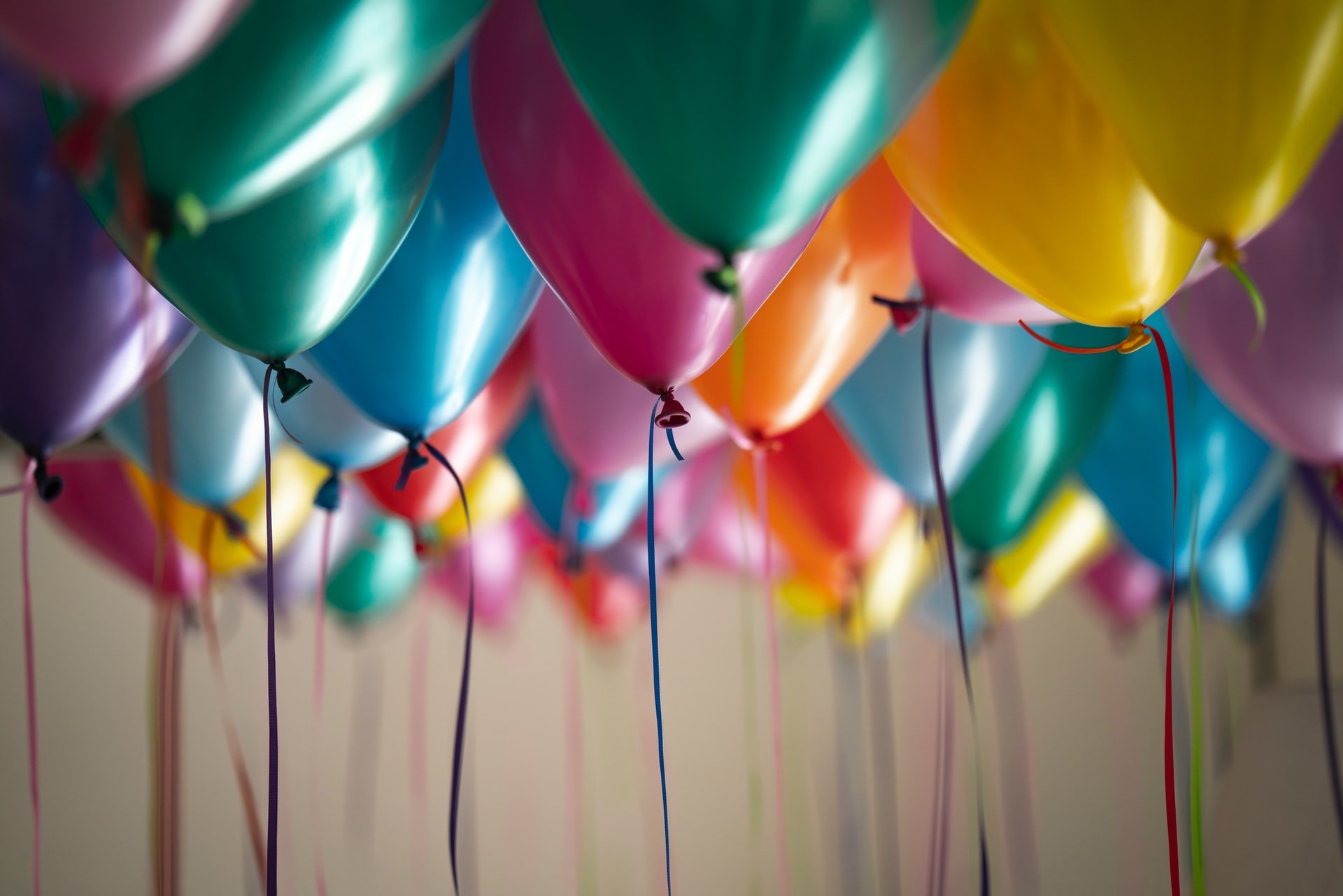 Colorful balloons | Source: Unsplash
HOW TO THROW THE PERFECT PARTY FOR YOUR CHILD'S BIRTHDAY
It's difficult to say no to a child whose parents didn't bother following the rules. The child isn't at fault since they are doing what their parents told them. So, how can you prevent guests from showing up uninvited at your child's birthday party? How can you throw the best party for kids?
Do you invite the entire class to your child's birthday party? Or just the kids they are friends with? According to a survey, only 15 percent of parents invited all the kids from their child's class. The rest invited only the kids their child interacts with. So, ask your child for their opinion and invite the kids they want to see at the party.
If possible, arrange a separate party for adults because having adults and kids at the same party isn't a good idea. Kids don't like the same things that adults do. They want activities that will keep them busy and delicious snacks to fill their tummies with.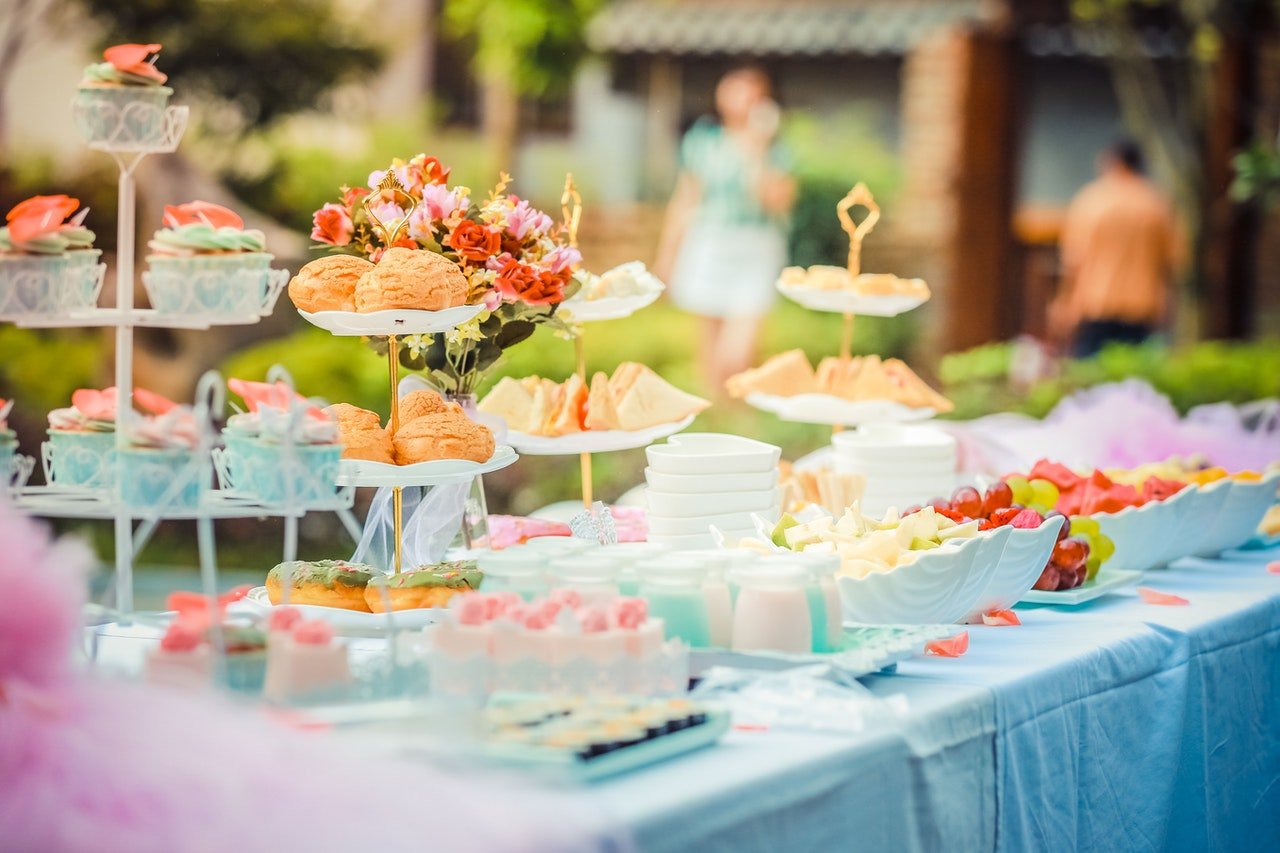 Food at a birthday party | Source: Pexels
Next, if you want to prevent other kids from eyeing your child's birthday gifts, don't open them in front of the guests. Wait until everyone leaves, and then unwrap the gifts. Kids get jealous and might throw a tantrum when they see your child holding a brand new toy.
You can also make DIY goody bags for other children, so they are happy to take something home. They might feel jealous looking at other people handing gifts to your child, but the jealousy will vanish when you give them a cute goody bag. If too many kids are on the guest list, spending a lot on each bag is not wise.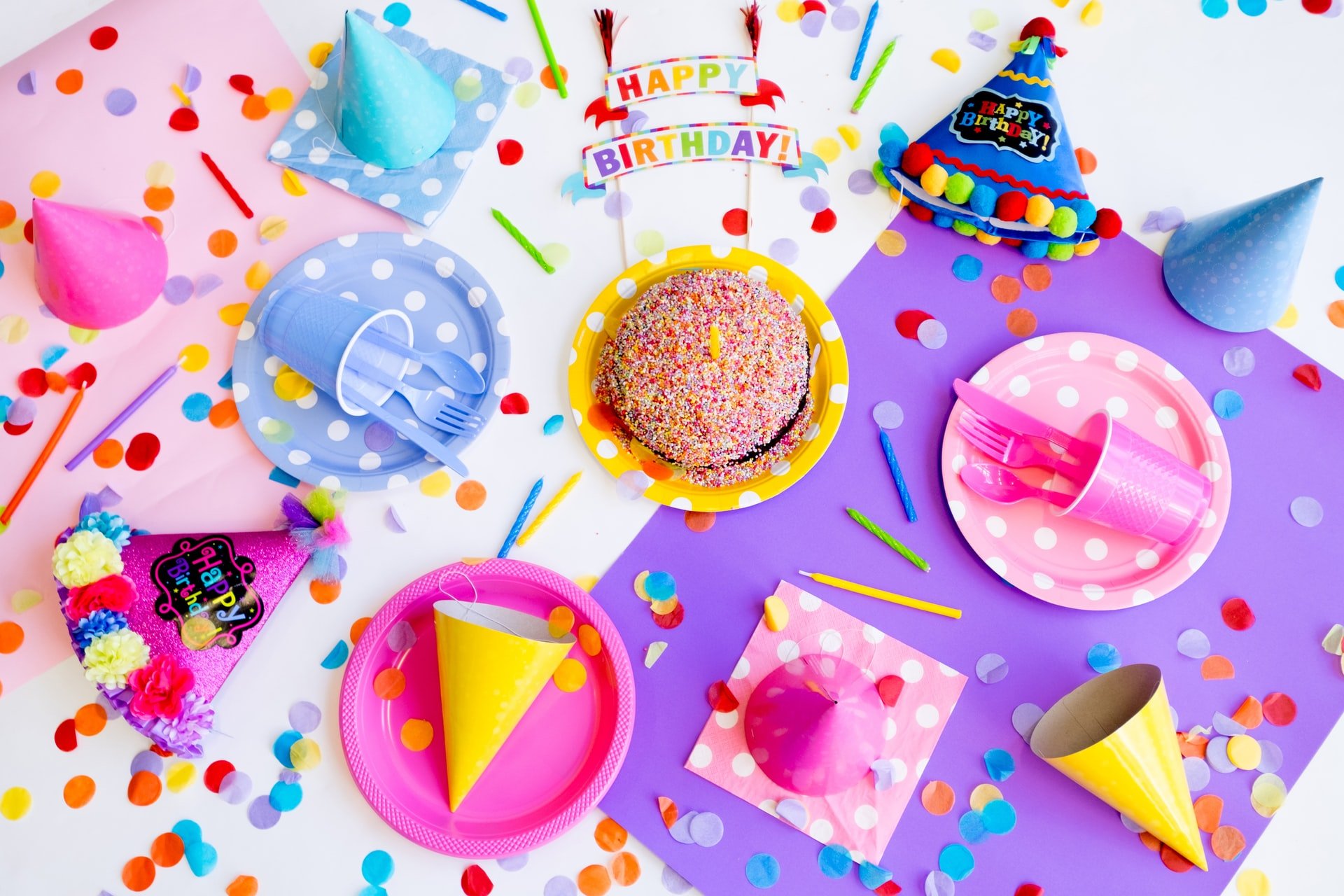 Birthday party table | Source: Unsplash
You can put in some food items like cookies, pretzels, and lollipops. Adding some sticker sheets and balloons is also a good idea. If you have a higher budget, you can go for t-shirts or books for each child, but not every parent wants to spend that much on a goody bag.
The most important part of a kid's birthday party is activity time. You need to think of an activity that suits your child's age group. It can either be a physical activity or something the kids can enjoy while sitting, like painting on a canvas. You can even divide the kids into two teams and host a game of treasure hunt.
Have you ever hosted a child's birthday party? What problems did you face while during the preparations and once the party began? Let us know in the comments. We'd love to know about your experiences.
Please fill in your e-mail so we can share with you our top stories!