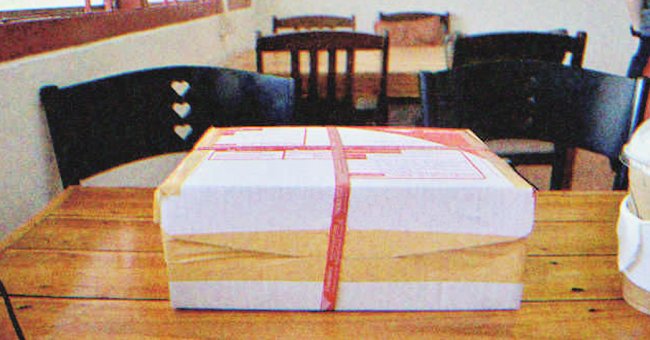 Shutterstock
Boy Gives His Teacher an Old Shoebox as a Gift, Everyone in Class Ridicules Him — Story of the Day

A boy gave his teacher an old shoe box as a gift on her birthday while other kids got her more fancy gifts. They ridiculed him for his audacity until they saw what the box held.
Tom was a young boy whose life was a struggle. He was always dirty, his hair always messy, and he was not interested in studying. His teacher Mrs. Janet Lewis had just been assigned to teach his class, and she took perverse pleasure in using her red pen with him.
"Terrible work!" she would write with a flourish.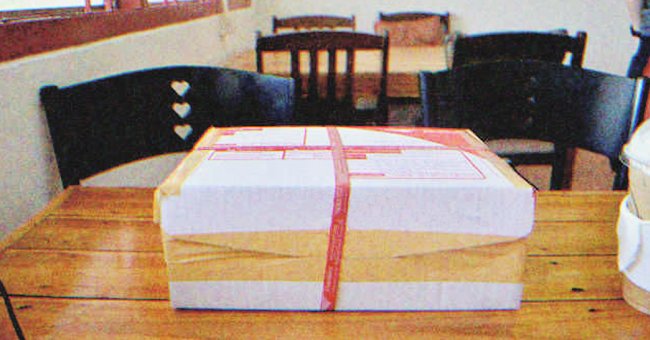 Tom gifted his teacher an old shoe box as gift. | Photo: Shutterstock
She would also add the corrections he needed to make while giving him a ton of assignments in a bid to help him improve at passing.
When Janet saw no improvement in Tom's work, she decided to check his school transcript to see where he started to decline so she could find a way to curb it. What she found opened her eyes to many things.
For example, she learned that in Grade 1, Tom showed promise as a good student, but he had a bad family situation, one that served as a huge distraction for him.
In Grade 2, she read about his mediocre efforts at learning. According to the report, Tom could have done better; however, his mother had been seriously ill-meaning so there was little help from home.
Things got worse as Tom grew older.
In the third grade, the report described Tom as a good kid with problems focusing in school. Unfortunately, his mom had passed away by then.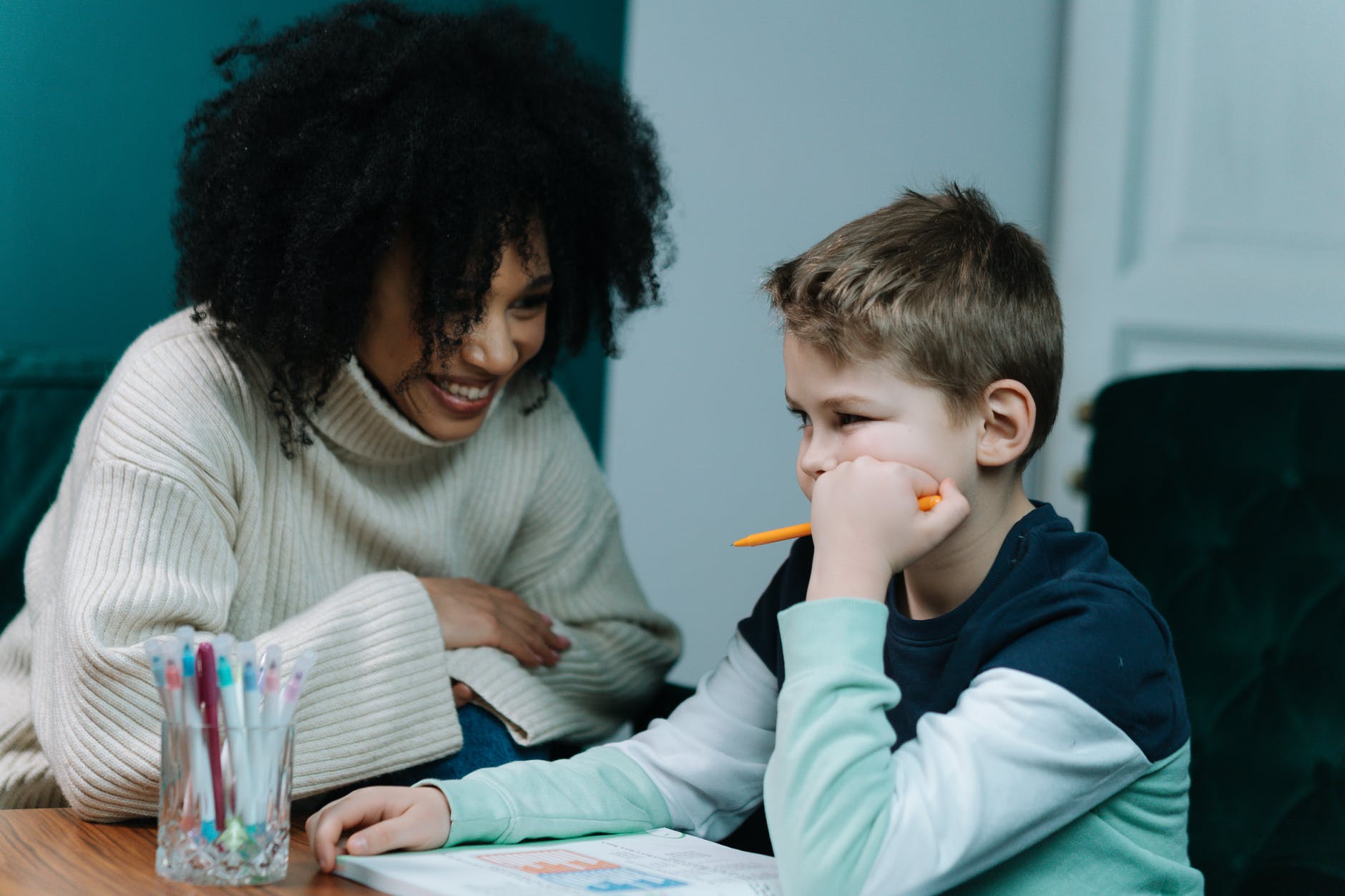 Janet trying to help Tom get through his learning troubles. | Photo: Pexels
Tom's grades worsened totally in his 4th grade; he was hardly at school, and when he did attend classes, he acted very sluggish and got terrible grades. In addition, his father showed no interest in him.
Janet left the archive room with a heavy heart. She felt saddened about how quick she had been to write her insensitive remarks on his assessment scripts.
She tried to convince herself that she would have done better had she known the struggles the boy was facing, but her conscience continued to prick her. All she could do was promise herself to pay more attention to Tom.
On the last day of the schoolyear, it was a tradition for children of Tom's school to present their respective tutors with gifts to thank them for their service.
It happened every year, and the children looked forward to outdoing each other with their gifts since the teacher got to unwrap them right before their very eyes.
Janet worried about the findings she made about Tom. | Photo: Getty Images
That year, Tom, gave Janet a box wrapped in cheap wrapping paper. When it came to his gift, Janet gently tore away the wrapping paper to reveal an old shoebox.
Everyone who saw it burst into laughter because it looked so tattered and dirty that they were certain it must have been pilfered from a trash can.
Janet hushed them with a clap before she proceeded to open the box. It contained a gaudy rhinestone bracelet with some stones missing and a half-empty bottle of dimestore cologne.
The bracelet was a beautiful piece of jewelry even with its missing stones, and it tugged on Janet's heart. Then she heard the snickers, whispers, and laughter coming from the other kids.
They were still ridiculing Tom for presenting such a poor gift. However, Janet had a contrary opinion.
"Isn't this beautiful?" she said out loud. "Tom, be a dear and help me put this on."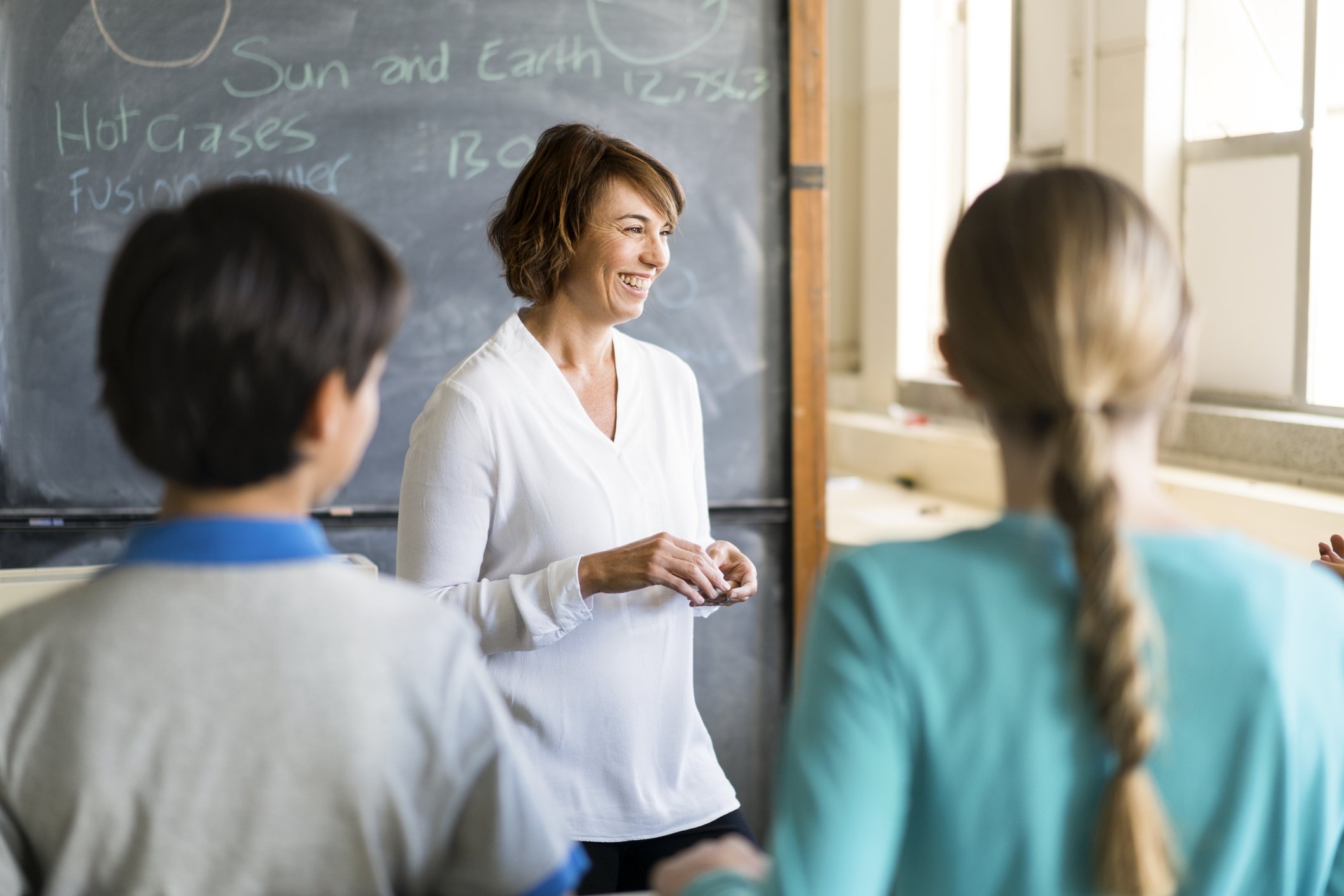 Janet was happy with Tom's gift. | Photo: Getty Images
"Okay ma'am," Tom said timidly before he stepped forward to place the bracelet on her wrist.
Next, Janet dabbed some of the cologne behind her ears, and she commented on how beautiful it made her feel. Soon all the little girls wanted to feel the same way, and they lined up for a dab behind their ears too.
That was how Janet managed to stop Tom from getting ridiculed. Later, after the other kids departed, Tom walked up to her.
"You smell just like Mom," he said softly. "Her bracelet looks really pretty on you, too. I'm glad you liked it," he said, then left quickly.
His words shook Janet's world, and it made her determined to do right by Tom. To that end, she started to invite him to her house for some extra tutoring during the summer.
When the school resumed for the next schoolyear, Tom showed a significant improvement in his school work. It encouraged Janet, who intensified their meetings.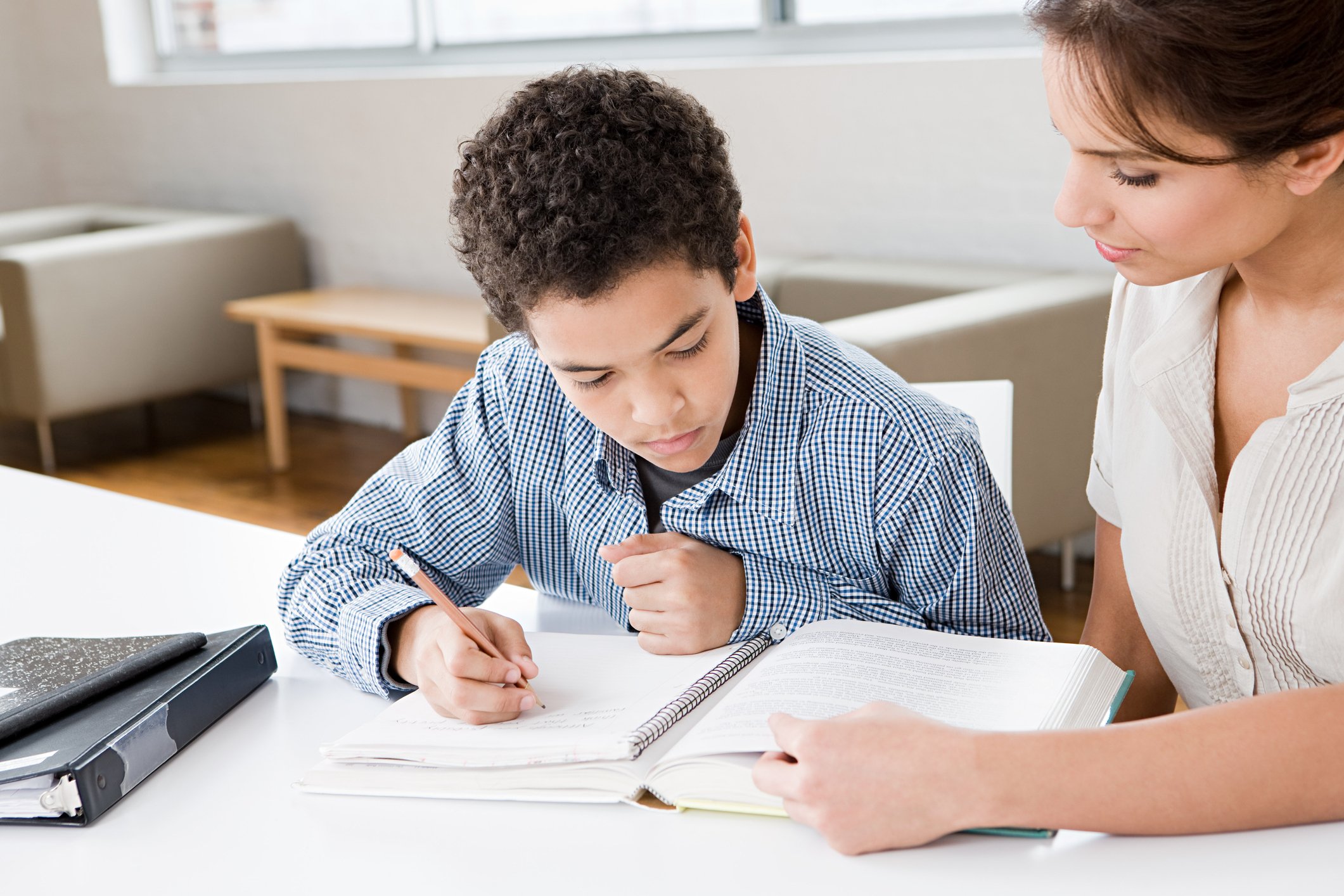 Janet began to tutor Tom privately. | Photo: Getty Images
Every afternoon after school closed, she would remain in class with him to help him with things he did not understand. It was during the private coaching that she realized Tom was an intelligent but slow learner.
She worked on not pressuring him too much, and the results were astounding. Slowly but surely, he caught up with the rest of the class, and after the final exams, he did not repeat the fifth grade.
His final average was, in fact, among the highest in his class. That was as far as Janet went with him because after he finished fifth grade, Tom disappeared with his nonchalant father.
Janet did not hear from him for another seven years, after which she received his first letter to her. In it, he wrote that he would be graduating second in his class the following year and let her know things were going okay with him.
Four years passed before she received another letter from him. He revealed in the letter that he was leading his class as the best student and would be the best graduating student in the university the year after.
Janet read a letter Tom wrote to her after some years. | Photo: Getty Images
When Janet got the third letter, it came with an invitation.
"Dear Mrs. Lewis," it read. "I wanted you to be the first to know. From today onward, I am Thomas Smith, M.D. How about that!!?? Good right? And that's not even half of it. I'm also going to be married on November 22. So I wanted to ask if you could come and give me away as my father and mother have both passed on, and there's nobody I would rather have sitting in the family aisle than you, who supported me as a young child. It would make me and, by extension, my wife very happy if you did. Truly Yours, Tom Smith."
Janet took him up on the offer, and she showed up at the party wearing her best dress. For the ceremony, she sat where his mom would sit, and it made Tom a very happy man indeed.
He never forgot what Janet did for him as a child, and he made sure she did not as well.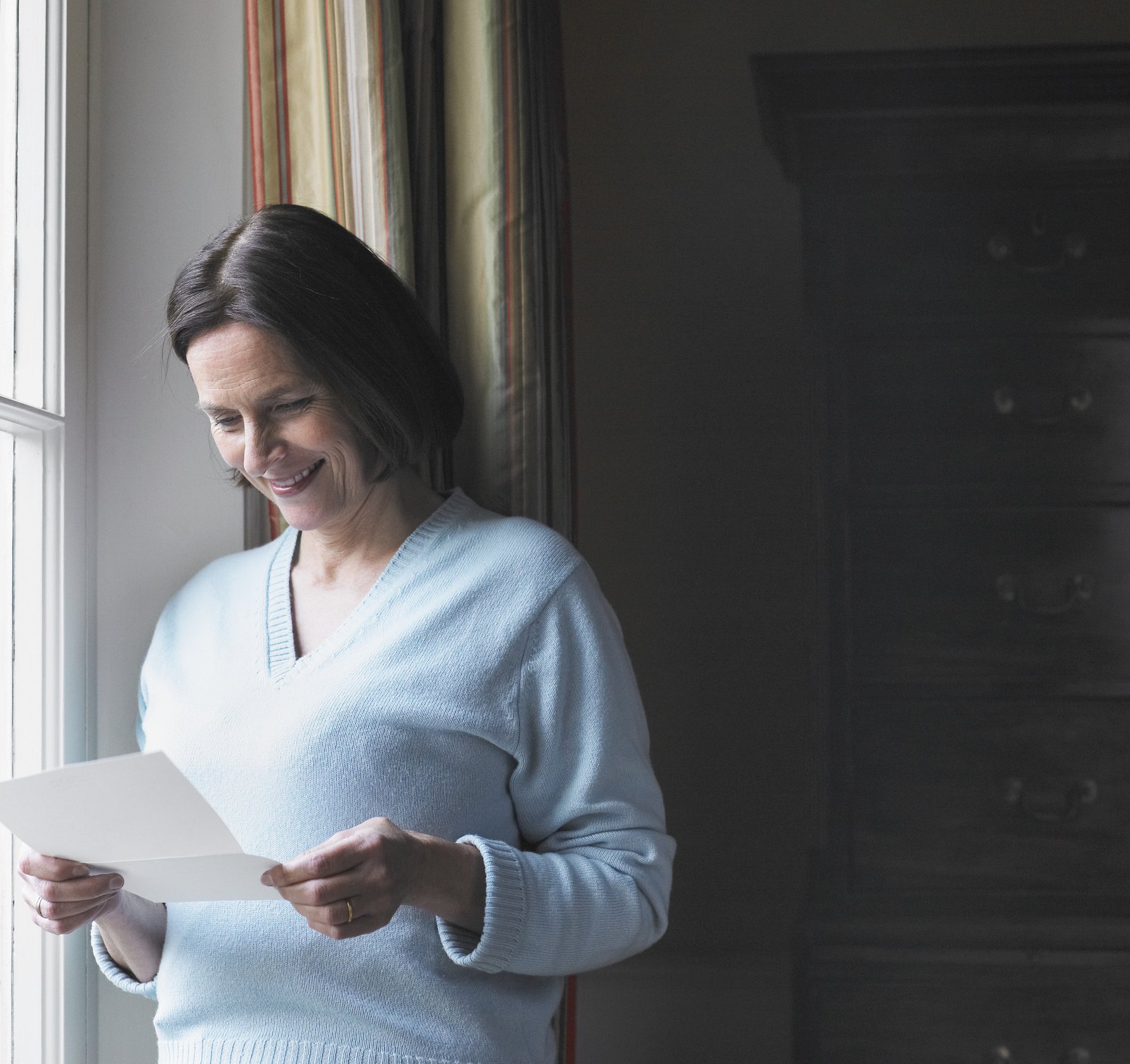 Janet was really delighted at Tom's invitation to his wedding. | Photo: Getty Images
What did we learn from this story?
Appreciation goes a long way. Janet could have joined her class to ridicule Tom's shabby gift, but instead, she ended the jesting and made him feel fulfilled for presenting such a gift to her. It saved Tom the emotional trauma.
Do good when you can. Janet helped Tom with his failing academics by taking her precious time to guide him through the things he did not understand. It helped him overcome his failure, and he never forgot her for it even after he moved away from their town.
Share this story with your friends. It might brighten their day and inspire them.
If you enjoyed this story, you might like this one about a woman who shamed a kid for being poor and regrets it later.
This account is inspired by our reader's story and written by a professional writer. Any resemblance to actual names or locations is purely coincidental. All images are for illustration purposes only. Share your story with us; maybe it will change someone's life. If you would like to share your story, please send it to info@amomama.com
Please fill in your e-mail so we can share with you our top stories!