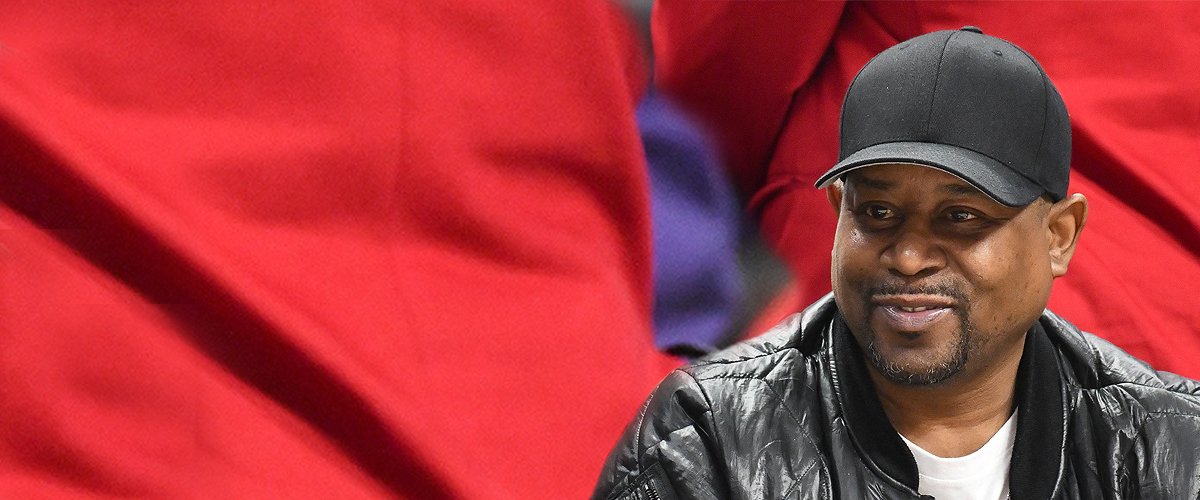 Getty Images
Meet Martin Lawrence's Ex-wife Shamicka's New Boyfriend Who Uses His Position to Mentor Youth

Shamicka has found love and is not afraid to show it off publicly after her failed marriage to Hollywood superstar, Martin Lawrence with whom she shares two kids. Meet her new lover who uses his position to inspire youth.
Martin Lawrence is a successful actor who, unfortunately, has not had much luck in the love department. The Hollywood star has been romantically linked to different women but has walked down the aisle with two of them.
His first marriage to Patricia Southhall did not last, but it produced an adorable little being, his first daughter, Jasmine. After a failed marriage, Martin found love with Shamicka, the only woman who has stayed the longest time with him.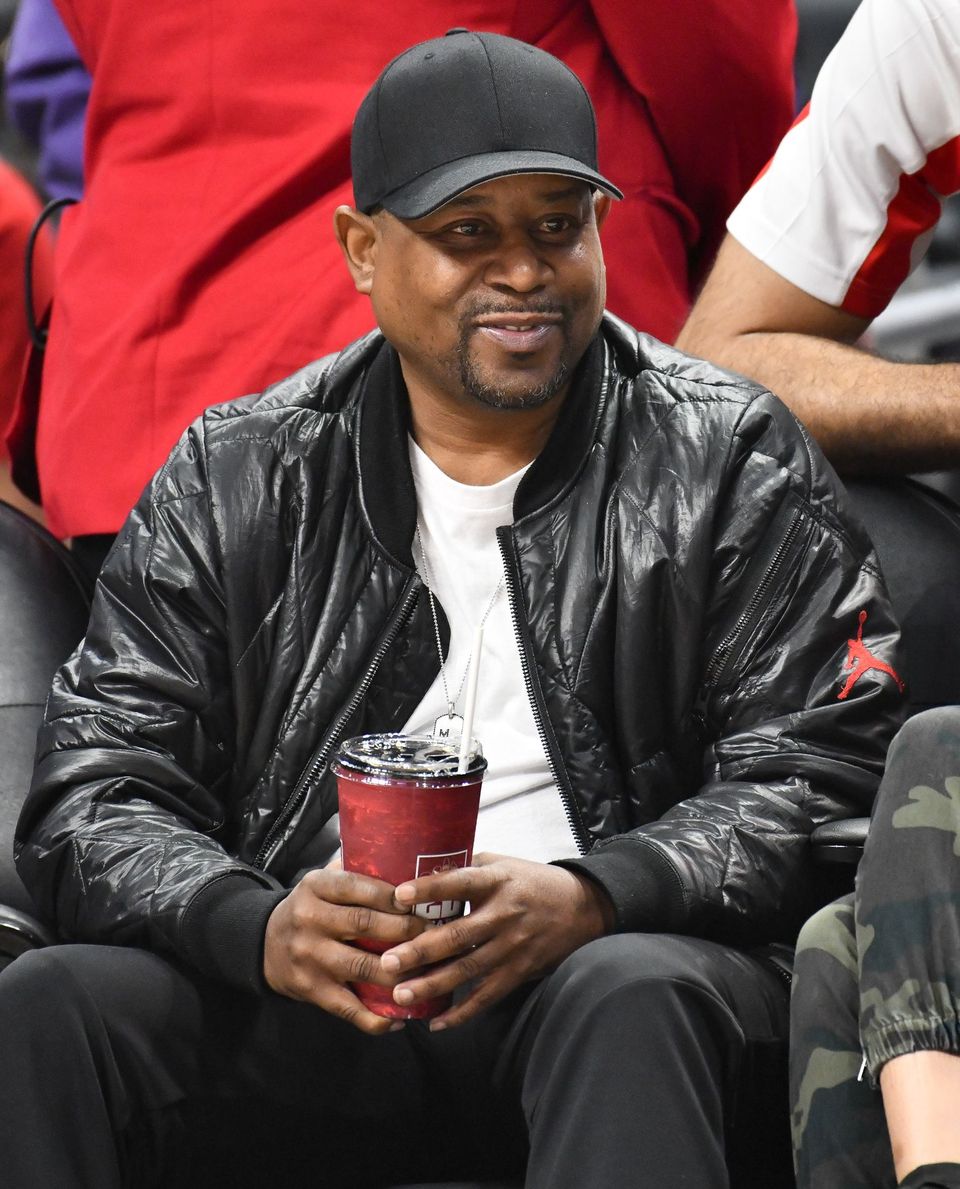 Martin Lawrence attends a basketball game between the Los Angeles Clippers and the Philadelphia 76ers at Staples Center on March 01, 2020 | Photo: Getty Images
The pair were together for fifteen years, dated for thirteen, and in 2010, decided to tie the knot in a Beverly Hills luxurious wedding. The union lasted for two years, after which they began to grow apart. However, before the demise of their relationship, they had two daughters.
Seven years ago, the reality TV star explained that she witnessed some episodes in their relationship that will remain a secret and never discussed them publicly.
The mother of two added that the next time she would be in a relationship, she would be with a man who puts God first and is ready to partner with her.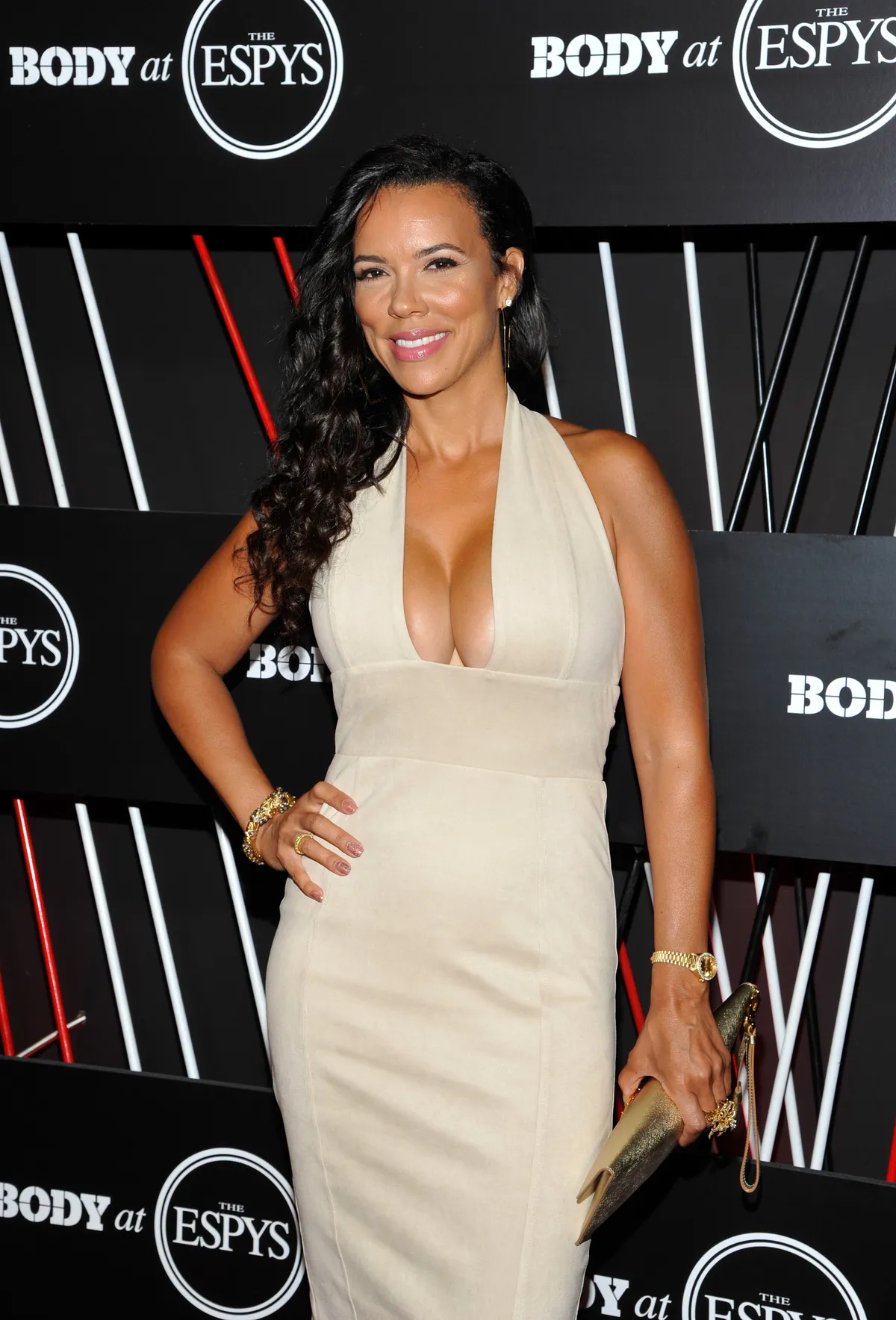 Shamicka Lawrence at BODY at ESPYS at Avalon on July 11, 2017. | Photo: Getty Images
Lately, it appears that Shamicka might have found her Mr. Perfect, his name is Antwuan Hill, aka Ace, and she is not afraid to let the world know all about her newfound love. But first, let's run a background check on these two before delving into their romance.
WHO IS SHAMICKA LAWRENCE?
Shamicka describes herself as a lady born and raised in the hood, moving around LA, but not a good rat. She is also successful in her own right.
During her younger days, Martin's ex-wife was part of a singing group but grew up to establish herself as a chef, entrepreneur, motivational speaker, and a one-time reality TV star who acted in "Hollywood Exes."
She is also a strong woman, determined to leave her mark on the earth through her works and ready to battle any health challenges.
In 2011, Shamicka was diagnosed with Lupus and Celiac disease, which thankfully she survived, but it changed her diet for life. These days, she keeps a healthy diet, stays clear of carbs, gluten, and is intentional about what she consumes because of its effects on her body.
After her health struggles, the actor's former wife created an avenue to enlighten women on the disease and the advantages of maintaining a healthy diet by public speaking, writing and prescribing, and making a line of organic free and healthy recipes.
According to her LinkedIn profile, her life's mission is to give back to the community to impart positive change, empower support and provide education in good health.
WHERE ARE THEY NOW?
Despite the separation after nearly two decades as a couple, the duo has a cordial relationship and has no struggle co-parenting their kids.
The former couple never jokes about their parental duties and quickly celebrates milestones and turns up for special events such as graduation ceremonies.
In June, the mother of two daughters, Iyanna and Amara, shared a sweet family snap featuring father, mother, and the kids as they celebrated their youngest daughter, Amara's graduation.
The post showed the seemingly proud parents in awe of their child as they decked both sides of her face with kisses. The caption read:
"Our High School Graduate!! Amara, this year has been a tough and stressful year, but you stayed focused and determined to finish your senior year strong...Mommy and Daddy love you so much."
SHAMICKA'S NEW BOYFRIEND
Antwuan Hill, aka Ace, has an interesting personality. The man was born into a family that valued hard work; his dad was a truck driver, and his mother worked at the factory.
Ace began to utilize the lesson learned from his childhood into his business and started as a real estate agent in no time. Funds from the business allowed him to fund his dream of owning a car service business in 2007 and a line of luxury vehicles.
He did not stop there but continued advancing and improving his venture, and in 2012, Ace established A Concierge Services, later called Ace Elite Services.
What began as a dream became a reality due to the integrity, determination, and hard work that uplifted his brand, allowing it to be recognized and patronized by big names like Coca-Cola, Magic Johnson Enterprises, NFL, Sahara Jets, Sprite, and NBA.
There comes a time to sit back and enjoy, having acquired such an overwhelming amount of success, but like with many distinct and successful people, Ace is on the journey to make a long-lasting impact in the world.
He now dedicates time traveling and speaking to youth across the country to mentor them by sharing his story and igniting the passion for succeeding in them. Ace has also penned down some of his life history in the pages of a book titled "Rethink The Way You Move."
ACE AND SHAMICKA
Ace and Shamicka are an item, and neither of them is scared of the media's intrusion. They have publicly showcased their undying love for each other online. A few hours ago, the cookbook author shared a nice photo of her beloved man holding her and wrote:
"It's the Pisces, Scorpio Love For Me."
MARTIN LAWRENCE AND HIS KIDS
Martin has three kids, all girls. The girl dad is ever-present for his kids and shows them love equally while his daughters constantly make him proud.
The actor's firstborn, Jasmine Page, from his first marriage, is a straight-A student, active on social media, love to interact with people, and is interested in acting, like her dad.
Her younger sister, Iyanna Faith, loves to stay under the radar but frequently appears on her dad and siblings' page. She is currently in college, and not much is known about her. Amara Trinity, the youngest, has the voice of an angel, and she recently graduated from high school.
Both Martin and Shamicka appear to be in a good place in their individual lives and are not doing badly as parents who have daughters.
Please fill in your e-mail so we can share with you our top stories!