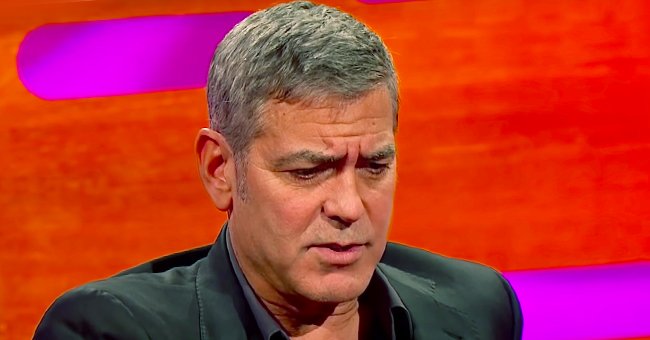 YouTube: The Graham Norton Show | Movieclips Classic Trailers
George Clooney's 'Most Unbearable' Pain that Once Made the Star Consider Taking His Own Life

In a bid to bring his fans only his best in film, Clooney suffered a terrible head injury that left him in excruciating pain for weeks on end, but he could not take painkillers for fear of becoming addicted.
George Clooney is a force to be reckoned with and is loved and respected by fans far and wide. Throughout his career, he has earned titles as the most charismatic and gracious actor. His charm has seen him become one of Hollywood's most sought-after actors.
Born in May of 1961 in Lexington, Kentucky, Clooney is a former television host and anchorman Nick Clooney and former beauty pageant queen, Nina Bruce.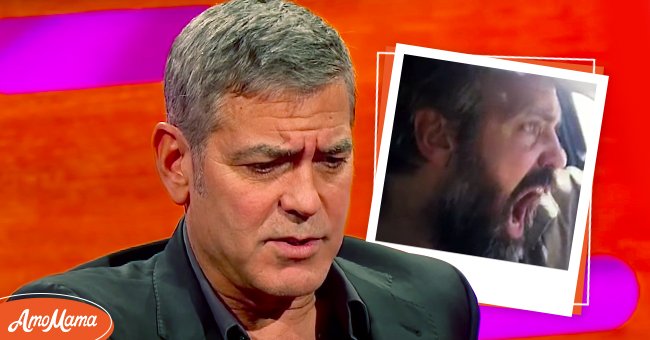 American actor George Clooney on The Graham Norton Show. | Source: YouTube / The Graham Norton Show. Inset: A scene from "Syrian" | Source: YouTube / Movieclips Classic Trailers
THE BEGINNING OF HIS CAREER
His first interest was in sports, and he even tried out for the Cincinnati Reds but failed to win a contract. Soon after, a cousin, Miguel Ferrer, cast him for a role in a feature film.
That is when Clooney began considering pursuing acting as a career, consequently landing him a significant role in the 1984 sitcom "ER."
With his mind now set on making a living out of acting, he began landing more roles, including the stunning handyman on "Facts of Life," a supervisor on "Roseanne," and a detective on "Sisters."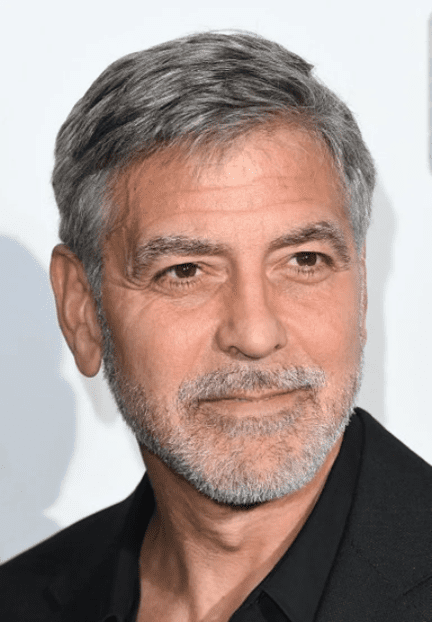 George Clooney at the "Catch 22" UK premiere on May 15, 2019 in London, United Kingdom. | Photo: Getty Images
He would also appear in "Return of the Killer Tomatoes," a 1988 comedy-horror film, then on "Sunset Beat" in 1990. At the time, he was also taking classes at the Beverly Hills Playhouse acting school to sharpen his skills.
All actors have that one film that catapulted them to fame, and for Clooney, it was his role as Dr. Doug Ross on the medical drama series "ER" that saw him reach acting levels he'd never before.
The show was so well received that it bagged 23 Primetime Emmy Awards and over 124 Emmy nominations. Thus began Clooney's journey to fame and A-list status.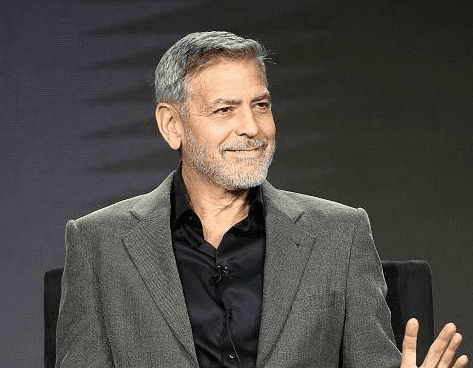 George Clooney of the television show "Catch 22" speaks during the Hulu segment of the 2019 Winter Television Critics Association Press Tour at The Langham Huntington, Pasadena on February 11, 2019 in Pasadena, California. | Source: Getty Images
FILMING "SYRIANA" AND HIS NEAR-DEATH EXPERIENCE
We've all heard of actors getting injured while filming. However, oftentimes it isn't so severe as to warrant extensive medical attention. In 2004, when Clooney was only 44, he was on the set filming "Syrian," a Middle East thriller set to be released in January of 2005.
A scene involved Clooney being tied to a chair and getting beaten up, but the chair he was seated on tippled over, and Clooney fell and hit his head. He recalled:
"I tore my dura, which is the wrap around my spine that holds in the spinal fluid. But it's not my back; it's my brain. I basically bruised my brain."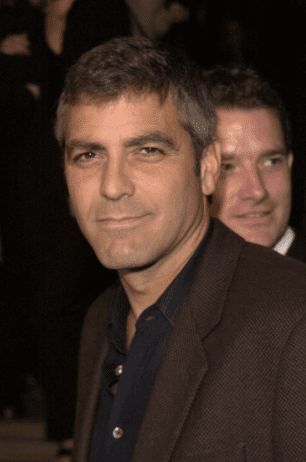 American actor George Clooney: Source: Getty Images
For weeks Clooney suffered excruciating pain, with the worst part being that the doctors could not identify the cause of the pain. He could not find temporary relief for the headaches with painkillers as he was afraid he'd become addicted to them.
He'd seen several members of his family struggle with addiction to painkillers and did not want to go down that road. And so, for a while, he had to undergo therapy to help him forget his pain by upping his threshold for pain.
However, it has gotten so bad that Clooney could not bear the pain anymore, and one night, while lying on a hospital bed with an IV running from his hand, he started contemplating suicide.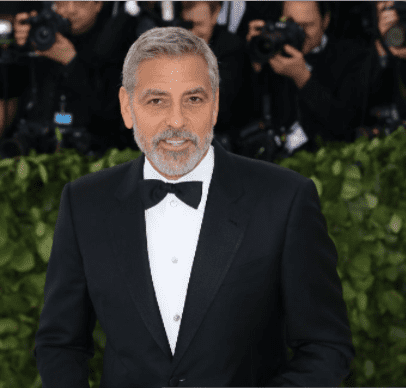 George Clooney attends "Heavenly Bodies: Fashion & the Catholic Imagination", the 2018 Costume Institute Benefit at Metropolitan Museum of Art on May 7, 2018 in New York City. | Source: Getty Images
He had reached a point where he thought he could not live with the pain, and the only available solution was to end it all. So he began to plan on how he'd take his life without leaving behind a mess. He said:
"You start to think in terms of, you don't want to leave a mess, so go in the garage, go in the car, start the engine. It seems like the nicest way to do it, but I never thought I'd get there."
But despite being unable to move and experiencing headaches so bad he thought he was having a stroke, Clooney was still bent on finding a way to survive.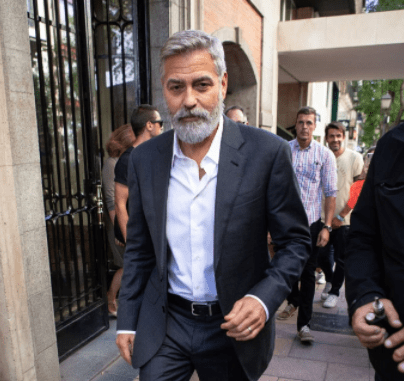 Actor George Clooney is seen leaving the set filming of 'Nespresso' TV spot on September 24, 2019 in Madrid, Spain. | Source: Getty Images
Fortunately, despite the doctors' futile attempts at finding the problem, a neurologist was able to identify the cause of the pain and had Clooney undergo several surgeries to get rid of the pain.
Luckily, he healed well and even got back to acting. However, he had to note down his lines on pieces of paper and do repetitive counting to help jog his memory for his upcoming project, the "Good Night and Good Luck" movie.
His pain, in retrospect, seemed to have paid off when "Syriana" won him several accolades, including an Academy Award, a Golden Globe, and an Edgar Award.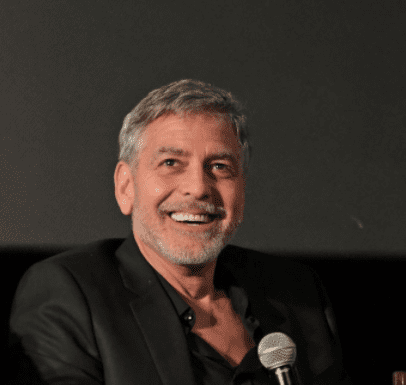 George Clooney attends the London Premiere of new Channel 4 show "Catch-22", based on Joseph Heller's novel of the same name, at Vue Westfield on May 15, 2019 in London, England. | Source: Getty Images
Clooney was "back from the dead," but he also named that year the worst he had ever had, and understandably so, because that same year, he had lost his brother-in-law, his grandmother, and his dog.
OTHER INJURIES SUSTAINED IN THE COURSE OF HIS CAREER
His brain injury may have been the worst injury Clooney ever had while filming, but it was definitely not his only. Two years earlier, Clooney had to forego his publicity commitments for "Oceans Twelve" after rupturing a disk in his back.
Clooney had been lined up to appear on "Charlie Rose," "The Daily Show," and "Good Morning America" to promote the movie, but due to his injury, he was unable to travel.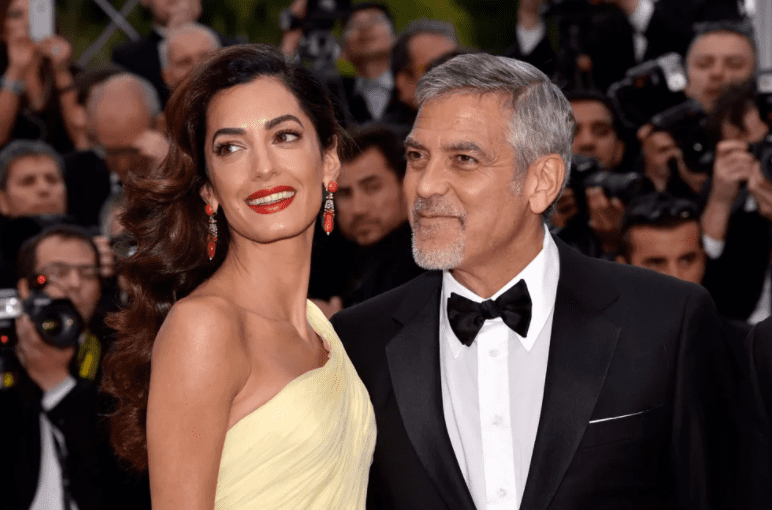 George Clooney and his wife Amal Clooney attend the "Money Monster" premiere during the 69th annual Cannes Film Festival at the Palais des Festivals on May 12, 2016 in Cannes, France. | Getty Images
When filming the action-fantasy movie "Batman and Robin," Clooney sprained his ankle. Even though the injury threatened the movie's shooting, Clooney was able to receive treatment and get back to work without any significant hiatus.
As if that was not enough, in 2020, Clooney was once again in the operation room undergoing neck surgery for pain suspected to have stemmed from a 2018 motorcycle accident in Italy.
He had been riding 75 miles an hour when a car in front of him turned unexpectedly, and he rammed right into it. He says his wife, Amal, has since banned him from riding.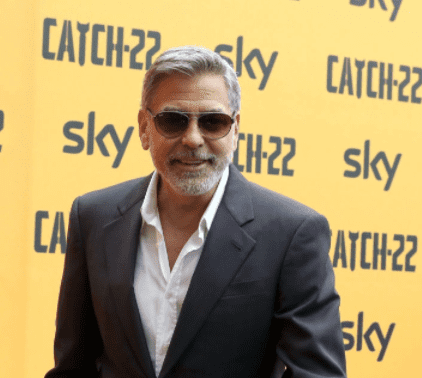 George Clooney attends 'Catch-22' Photocall, a Sky production, at The Space Moderno Cinema on May 13, 2019 in Rome, Italy. | Source: Getty Images
The procedure was meant to be a minor one, but when the doctors started the operation, they found all sorts of problems, one of them, arthritis.
After the surgery, he was sent home with a neck brace which he admitted to never wearing unless he was seeking sympathy. Then, he would reach out for the brace and put it on alongside the world-famous Clooney smile.
Today, Clooney is healthy as a fiddle. For a man that held the "Hollywood's most eligible bachelor" title for years, he is enjoying being happily married to his wife Amal as they, together, raise their twins, Alexander and Ella.
Please fill in your e-mail so we can share with you our top stories!
The information in this article is not intended or implied to be a substitute for professional medical advice, diagnosis or treatment. All content, including text, and images contained on news.AmoMama.com, or available through news.AmoMama.com is for general information purposes only. news.AmoMama.com does not take responsibility for any action taken as a result of reading this article. Before undertaking any course of treatment please consult with your healthcare provider.