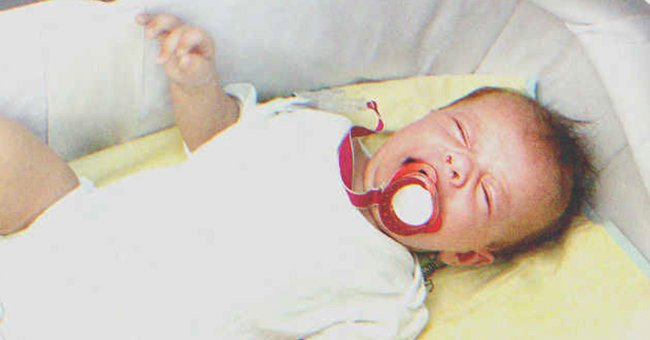 Shutterstock
Mom Hears Man Saying "Hush..." on Baby Monitor, but She Never Heard That Voice Before — Story of the Day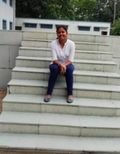 A young mom was startled when she heard an unknown male voice saying "hush" to her baby. Worried, she dashed over to her child, but what she discovered taught her a valuable lesson.
Jerry and Megan were young parents. They were still in university when their daughter Alice was born, and after the couple graduated, they decided to continue their active lifestyle and went camping with their one-year-old daughter.
To their surprise, the trip turned out to be much more exhausting than they had anticipated because Alice kept crying in between, and they were tired of trying to calm her down. Jerry and Megan were so exhausted by the end of the day that they decided to stop at a nearby lake instead of their final destination.
However, because it was getting dark, they took a quick break and began making plans for the night. Jerry started attempting to pitch a tent, and Megan was rummaging through the groceries, trying to come up with a quick dinner for them, but then Alice started crying again.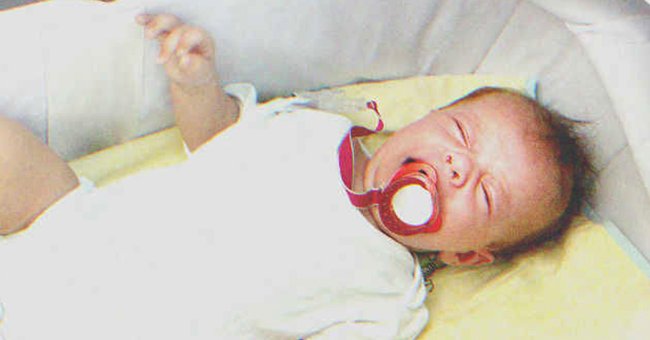 Megan was stunned when she heard an unknown voice on the baby monitor | Photo: Shutterstock
"Oh no, Jerry, she's crying again. I have to look after our dinner, so you'll have to go check on her this time," Megan grumbled, knowing deep down she was simply too tired to go comfort Alice after such a long day.
"But I'm tired too, Megan," Jerry retorted. "And you know Alice doesn't listen to me. She needs her mother all the time!"
"All right, then just go get her. I'm too tired to walk now. I don't even have the strength to move!" Megan said.
"But Megan..." Before Jerry could finish his sentence, Megan's attention was drawn to a male's voice on the baby monitor. "Hush, it's fine, baby. Stop crying," the voice said.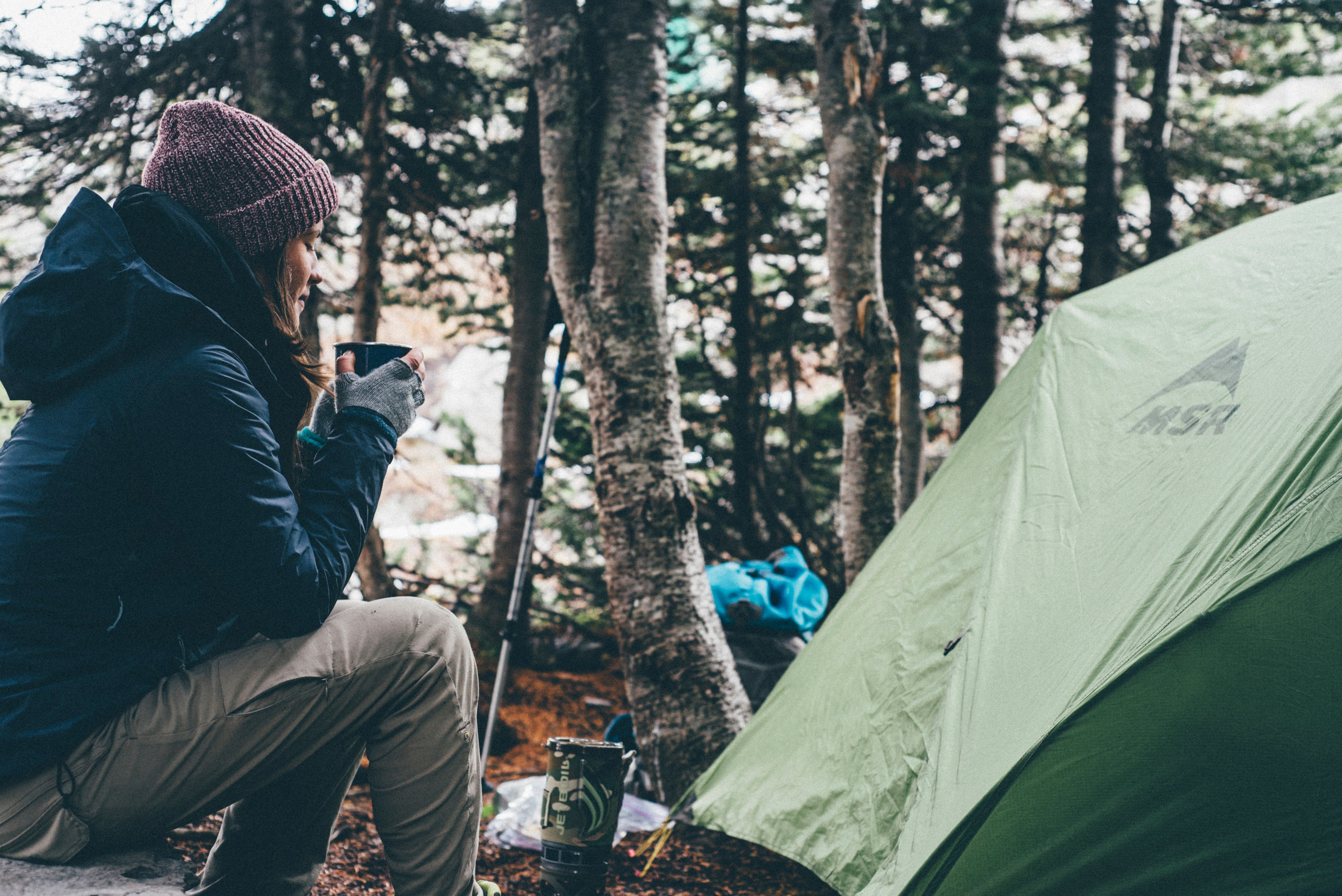 Megan was tired and asked Jerry to check on Alice | Photo: Unsplash
Megan realized she hadn't heard this voice before. "Jerry!" she cried. "I heard someone's voice near Alice! We need to go to her now!"
"Wait, what? Are you..." Before Jerry could complete his sentence, Megan dashed over to Alice. Jerry followed her, and they discovered a stranger sitting next to their daughter, attempting to calm her down.
Megan snatched Alice up and cradled her in her arms. "It's all right, baby. Okay, momma's here. You don't have to be worried." Then she turned back to face the man. "What are you doing here, and who are you?"
The man smiled warmly at her. "Don't worry. I'm just a local priest. I was walking past the forest when I heard your child crying. I hope she's fine now."
Megan took note of the Bible in his hand as well as the cross he was wearing. "Oh, I didn't know. Thanks for your help," she said shyly, hiding her embarrassment at having doubted him when all he was doing was assisting them.
The priest simply nodded and prepared to leave, but then Megan stopped him. "Actually, do you mind joining us for tea? You were trying to help us, and we should thank you properly."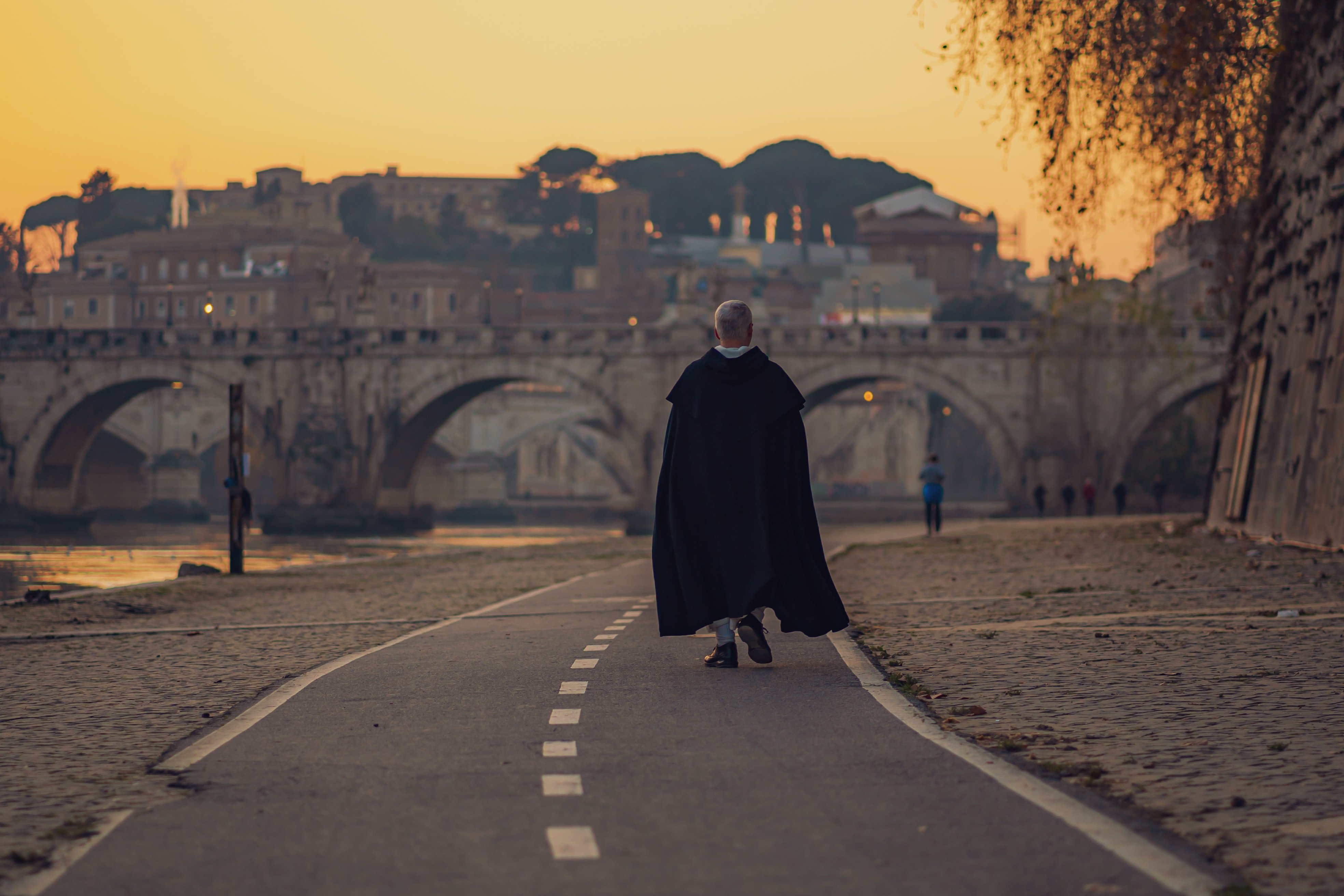 The stranger near Alice turned out to be a priest | Photo: Unsplash
"Oh, no, it's all right. I was planning on leaving anyway," he explained, but Jerry and Megan insisted on him joining them, so he finally agreed.
Megan placed a teapot on the fire, and they all sat around it. Jerry had Alice in his arms, and the priest was adoringly looking at her.
As Megan handed him a cup of tea, he gently asked, "You must have been scared when you saw me alone with your daughter, right?" Megan nodded her head in embarrassment. "Well, it's natural for you to feel that way, but I would suggest you never leave your child crying alone," he continued.
Both Jerry and Megan gave him a puzzled look. The man smiled. "Don't be confused. Sit down. Let me share a story with you...When I was a young priest, I worked for an orphanage in Congo. I once entered a huge room and there were hundreds of infants lying in their cradles. I was taken aback when I walked in because the room was deafeningly quiet."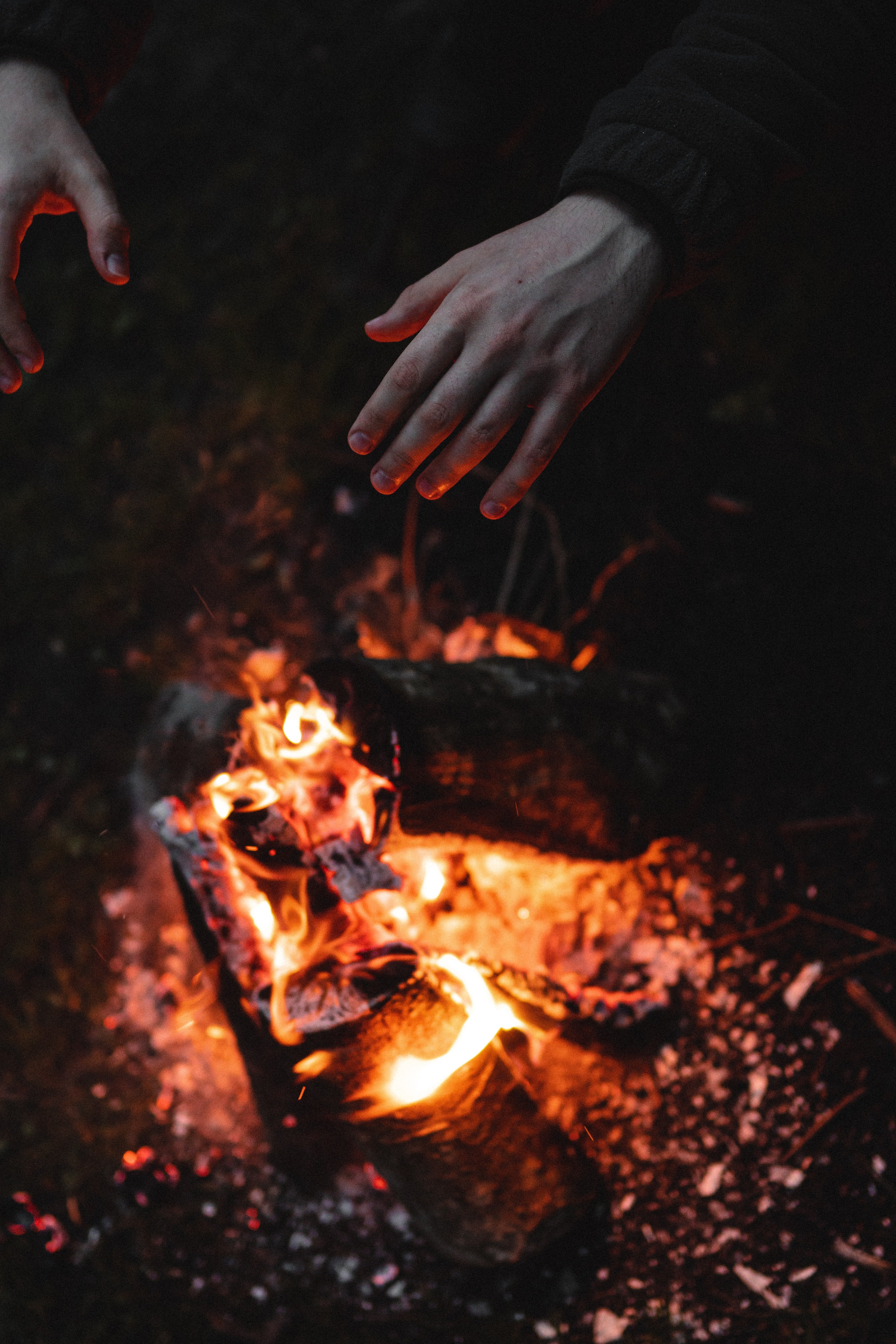 The priest joined Jerry and Megan and narrated a story to them | Photo: Pexels
"Usually, babies tend to make a lot of noises, but not even one of them was crying. I was worried and wondered if the children were fine and asked the orphanage worker about it. But the reply she gave me stuck forever in my mind."
The priest took a sip from his cup and noticed Jerry and Megan staring at him, perplexed. "But what did the worker say?" Jerry suddenly spoke up. "Why were the babies so silent?"
"Actually, yeah. I would have thought it strange too," Megan added.
The priest smiled at the curiosity of the young parents and continued, "Well, she said that in the beginning, the babies were crying all the time incessantly. It was their way of expressing their distress and requesting assistance from their parents. However, they eventually fell silent because they realized no one ever comes to console them."
"That silence testifies to the hopelessness that reigns in the souls of babies. If they are quiet, it means they recognize that they are all alone and unloved, and hence, they quickly let go of the need to be cared for."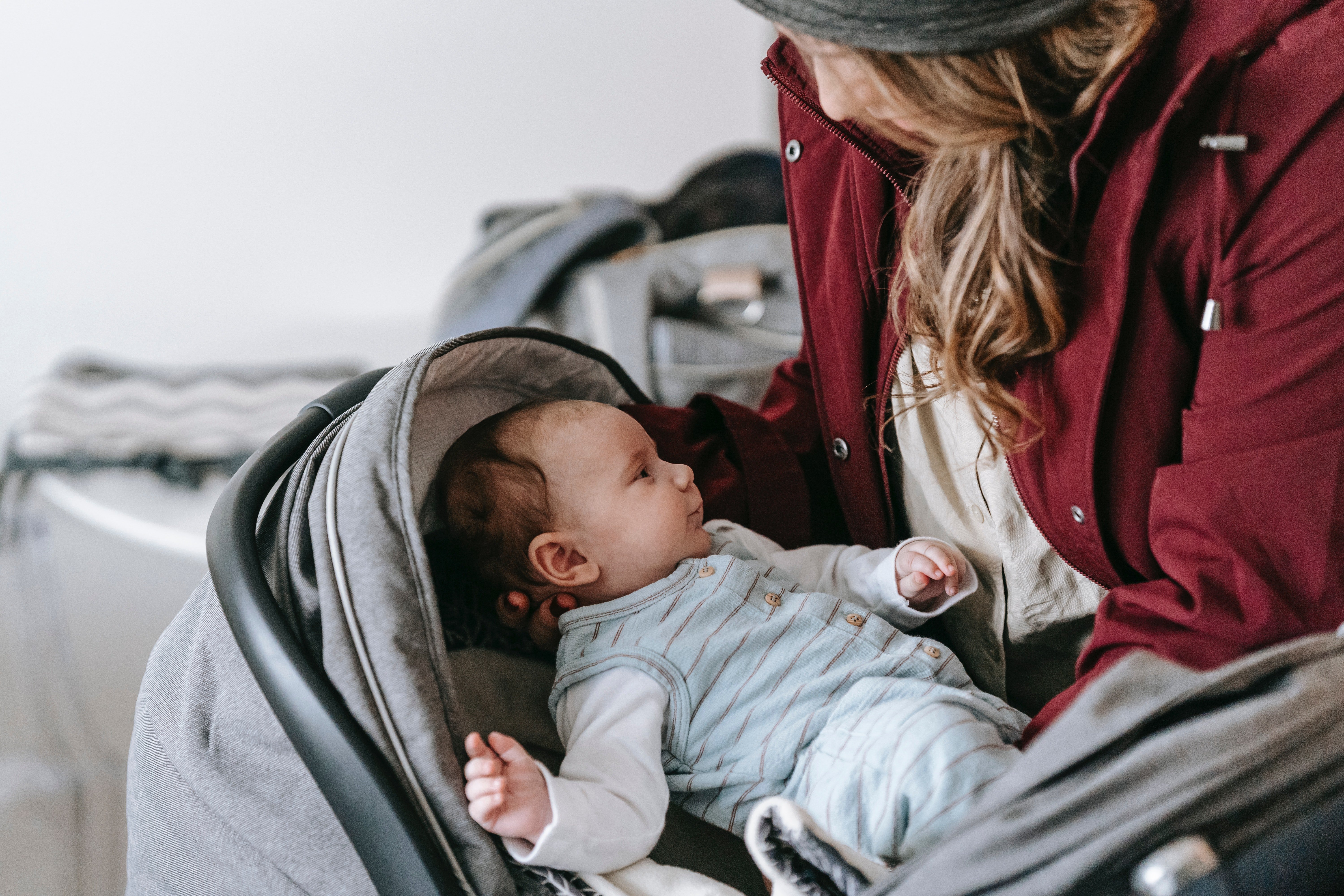 Megan learned a valuable lesson in the end | Pexels
As the priest finished, Jerry and Megan were filled with guilt. They looked at Alice and remembered the discussion they had a while ago about who should comfort her. They felt terrible about ignoring their daughter and vowed to themselves that they would never do so again.
Megan embraced Alice and kissed her on the forehead. "It doesn't matter how exhausted we are. We'll always be there for you, honey, okay?"
"Yes, honey," Jerry added. "Daddy and mommy will never leave you alone. It's a promise."
What can we learn from this story?
Becoming a parent requires a great deal of commitment. Instead of comforting their daughter, Jerry and Megan were busy arguing about who would check on her.
We all make mistakes, but only the wise learn from them. After hearing the priest's story, Jerry and Megan realized they shouldn't have left Alice alone and squabbled over who would console her.
Share this story with your friends. It might brighten their day and inspire them.
If you enjoyed this story, you might like this one about a woman who met her son's bride and recognized the daughter she had lost 20 years ago.
This account is inspired by our reader's story and written by a professional writer. Any resemblance to actual names or locations is purely coincidental. All images are for illustration purposes only. Share your story with us; maybe it will change someone's life. If you would like to share your story, please send it to info@amomama.com
Please fill in your e-mail so we can share with you our top stories!