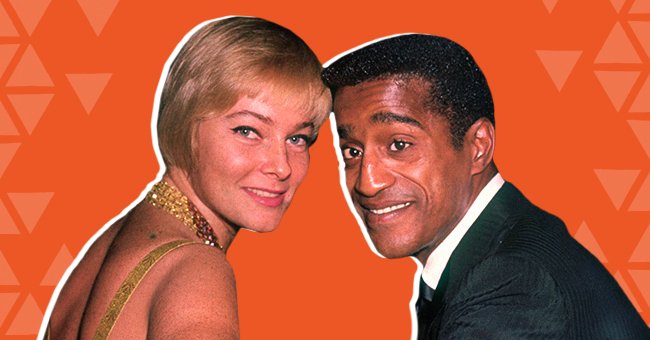 Getty Images
Inside Sammy Davis Jr & May Britt's Interracial Marriage That Risked Their Careers & Family

When America was still deeply segregated, Black American singer Sammy Davis Jr. and Swedish actress May Britt made the headlines when they married in 1960.
The law in 31 states prohibited interracial marriages at the time, and the US Supreme Court abolished these laws in 1967. But they fought for their union.
After they wed, the duo received death threats as fans in the United States did not like the idea even though the European communities had no qualms about it.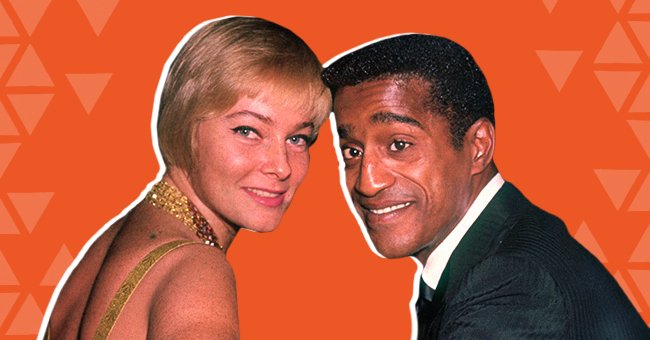 A Photo of Sammy Davis Jr. and May Britt at a formal dinner in 1965 | Photo: Getty Images
ABOUT DAVIS JR.
Davis Jr. was born in Manhattan, New York. He is the son of Elvera Sanchez, a dancer, and Sammy Davis Sr., an African-American jack-of-all-trades artist.
Raised by his paternal grandmother, little Sammy was only three years old when his parents divorced. To avoid losing custody of his son, Sammy Sr. took him along on tour.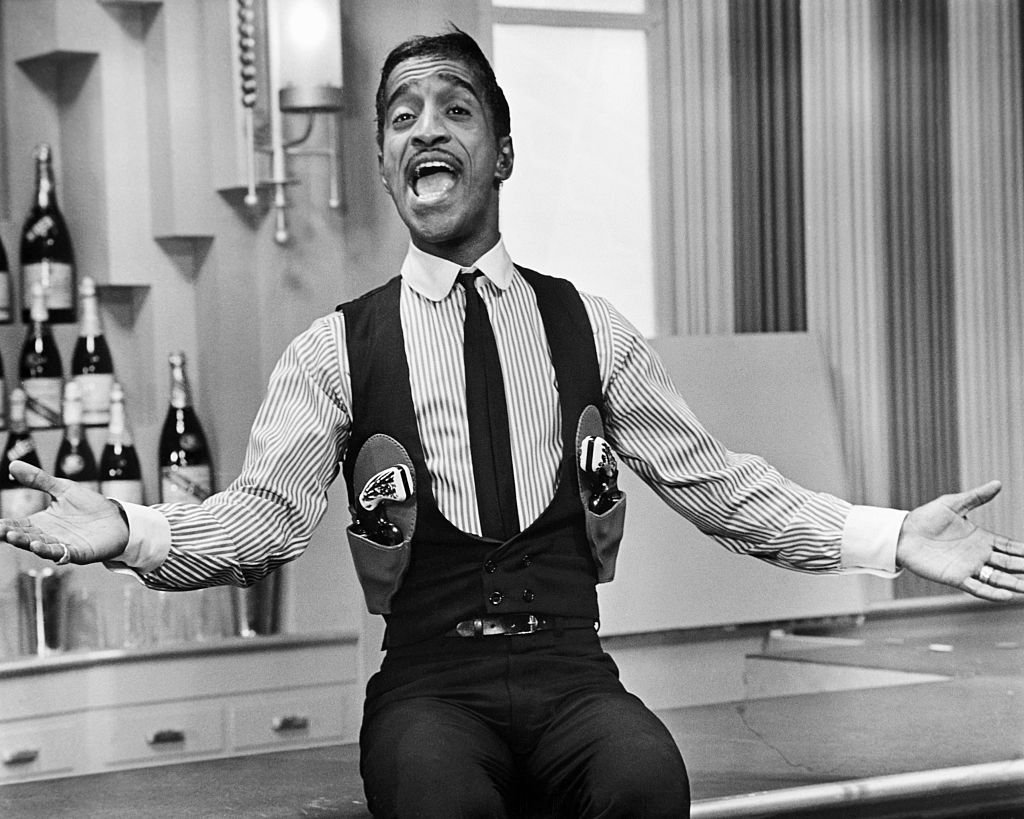 Sammy Davis Jr., singing in a gunslinger's outfit | Photo: Getty Images
As a child, he learned to dance thanks to his father and his uncle, Will Mastin, the troupe's leader, where Sammy Sr. danced. Soon, the young Davis Jr. joined his father and Will Mastin to form the Will Mastin Trio.
Despite the racist taunts, Davis Jr. joined an entertainment unit during his military service and discovered that being in the spotlight was a kind of shield against racism.
Returning to civilian life, he participated in dance and song shows and began to experience success. He was eventually spotted by Decca Records and recorded his first album in 1954, "Starring Sammy Davis Jr."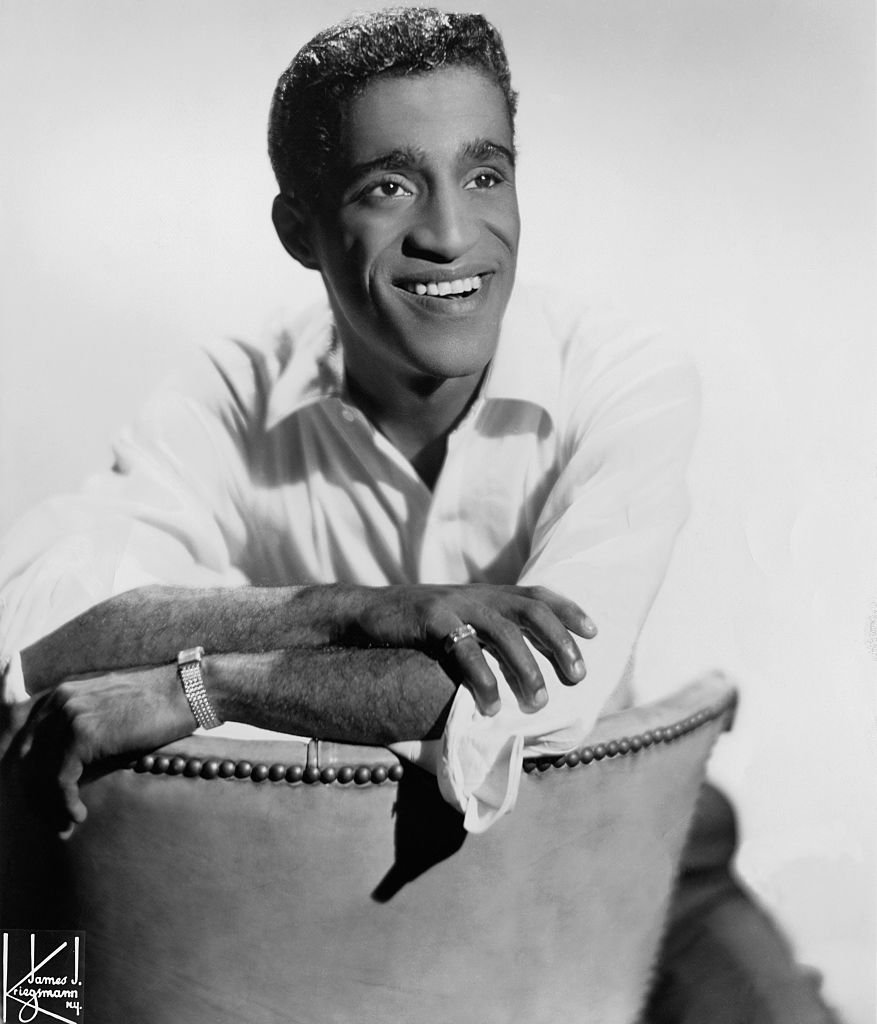 Portrait of Sammy Davis Jr. | Photo: Getty Images
A second album, "Just for Lovers," was released the following year. In 1956, when his career took off, he landed a supporting role on Broadway in the musical "Mr. Wonderful" alongside his father and Will Mastin.
In 1959, his old friend Frank Sinatra invited him to join the Rat Pack, a group created and led by Frank Sinatra himself, and of which he and Dean Martin were the most popular members with the public.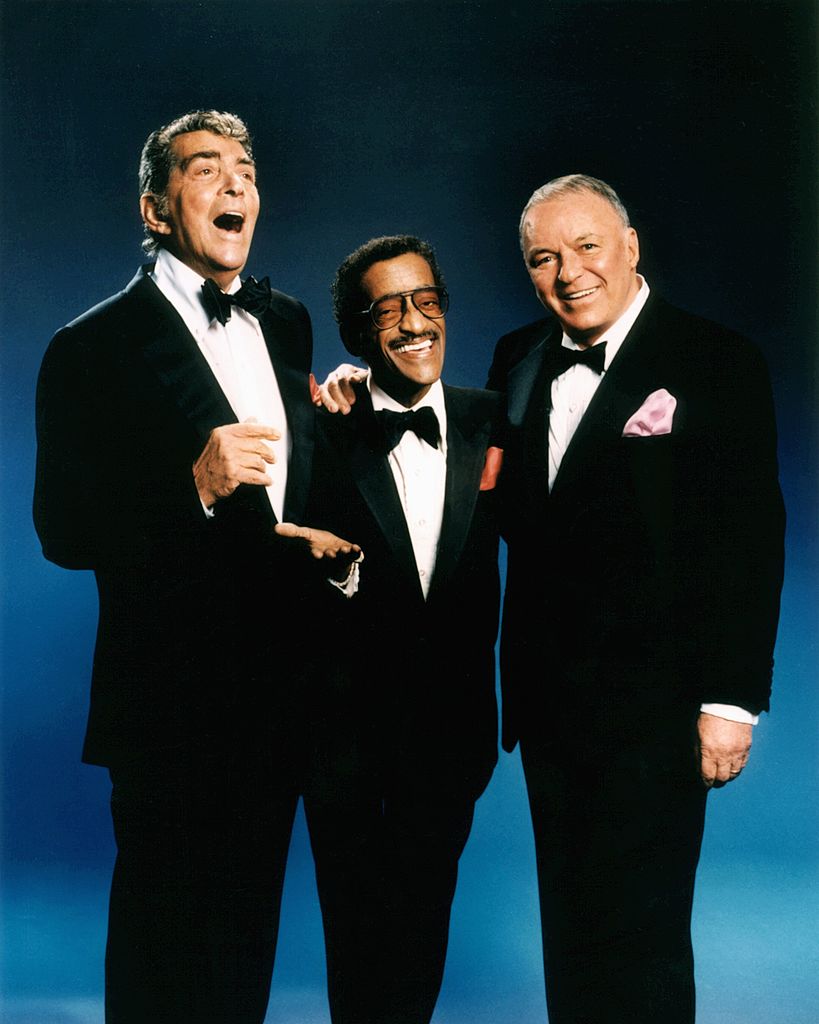 Singers and actors Frank Sinatra, Dean Martin and Sammy Davis Jr. pose for a portrait circa 1988 in Los Angeles | Photo: Getty Images
Being one of the most wanted artists, he refused to play in the rooms which practice racial segregation. These refusals helped stop discrimination in clubs in Las Vegas and Miami Beach and casinos in Nevada.
Suffering from throat cancer, Davis Jr. died in Beverly Hills, California, on May 16, 1990, at 64, following complications from his disease.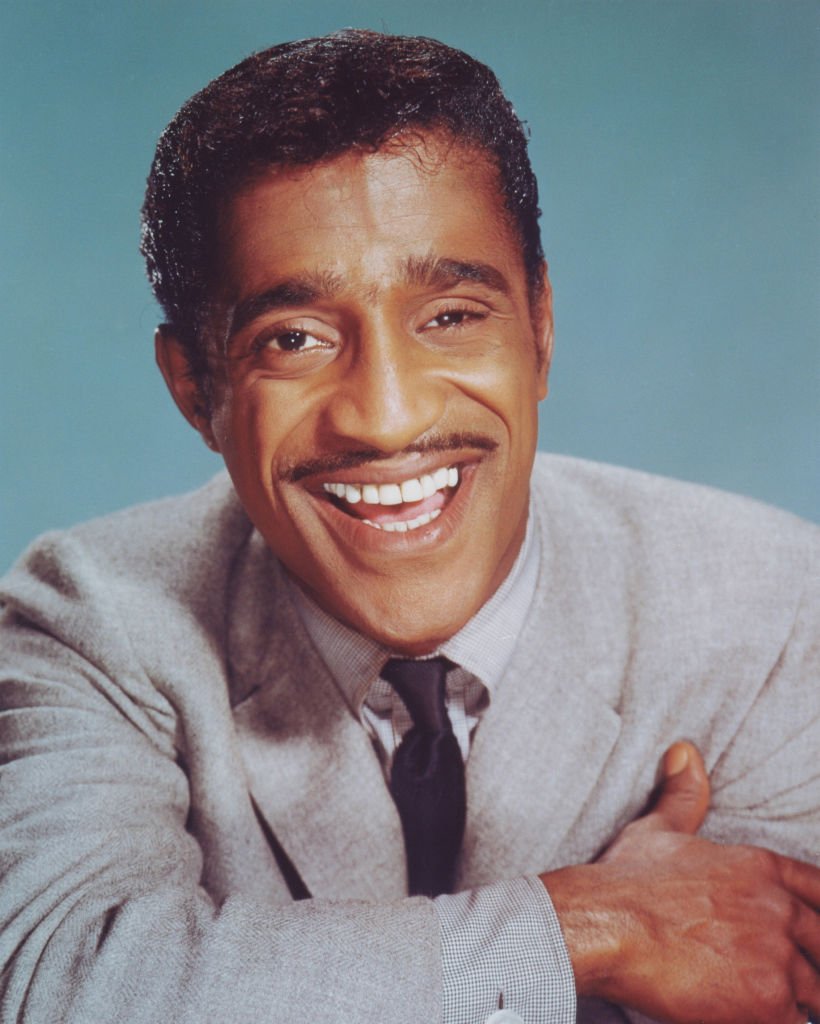 Portrait of Sammy Davis Jr. | Photo: Getty Images
ABOUT MAY BRITT
From working as a photographer's assistant in Stockholm at 18, movie producers discovered her while looking to feature a blond actress.
Being an actress was not her first choice, and even though she initially rejected the role, she later accepted and signed a seven-year contract with the team.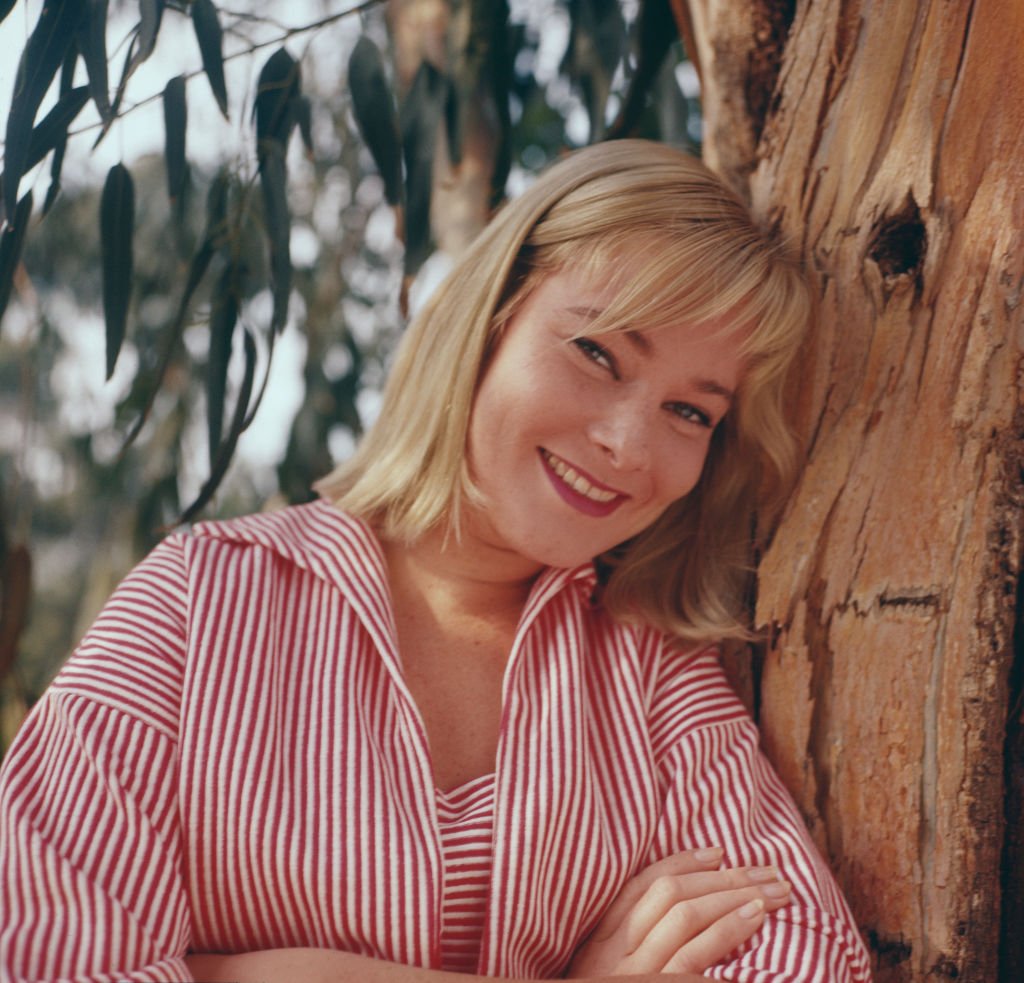 Portrait of May Britt circa 1960 | Photo: Getty Images
She then moved to Rome to feature in "Jolanda, the Daughter of the Black Corsair." She signed a deal with 20th Century Fox when she moved to Hollywood in the late '50s.
In 1958, she got married to Edwin Gregson, and they were divorced in 1959 before she met Davis Jr. Once married to Davis Jr., she gave up acting and only resumed it after their divorce.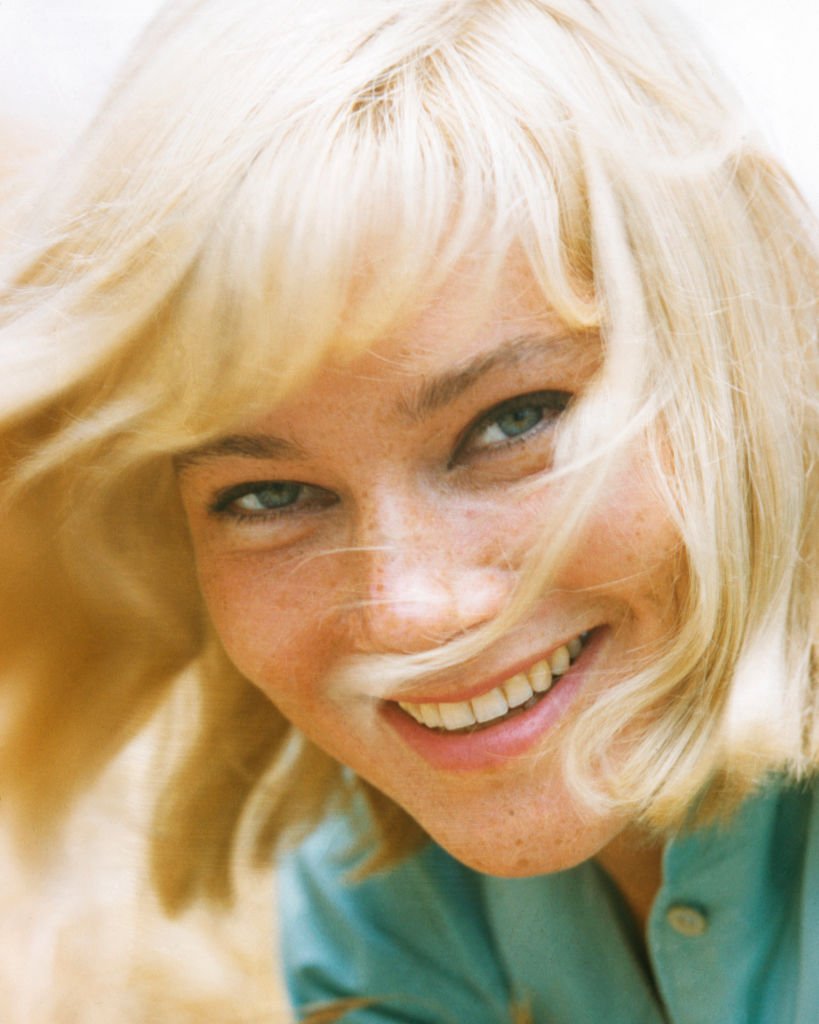 Portrait of May Britt circa 1965 | Photo: Getty Images
However, she retired in 1988 and was married to her third husband, Lennart Ringquist, until 2017, when he died. She devoted herself to painting after her retirement.
She is known for her role in movies and TV series such as "The Ship of Condemned Women," "War and Peace," "The Hunters," "Murder, Inc.," "Mission: Impossible," "The Most Deadly Game," "Probe," and more.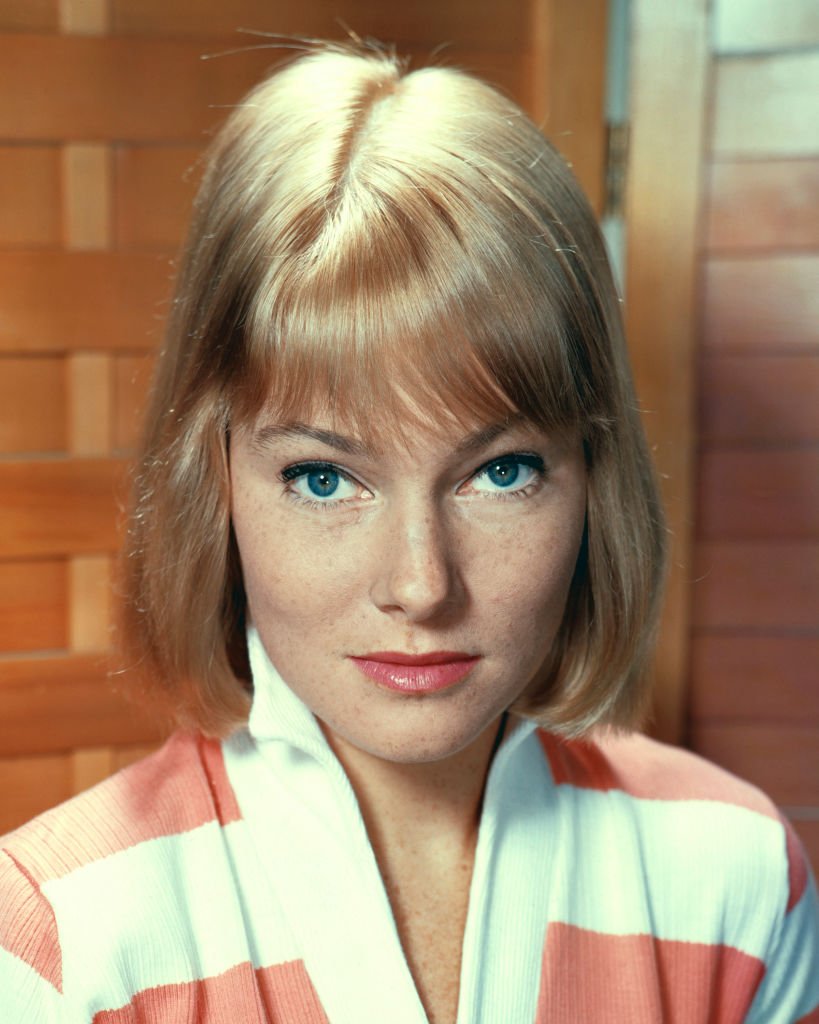 Portrait of May Britt circa 1960 | Photo: Getty Images
DAVIS JR. AND BRITT
On November 13, 1960, their marriage was one of America's biggest racial scandals of the 1960s. On the day they announced their marriage plan, Davis Jr. received letters of racist insults from all over America.
They accused him of betraying his race and being ashamed of being black. He received so many death threats that he had to hire armed bodyguards.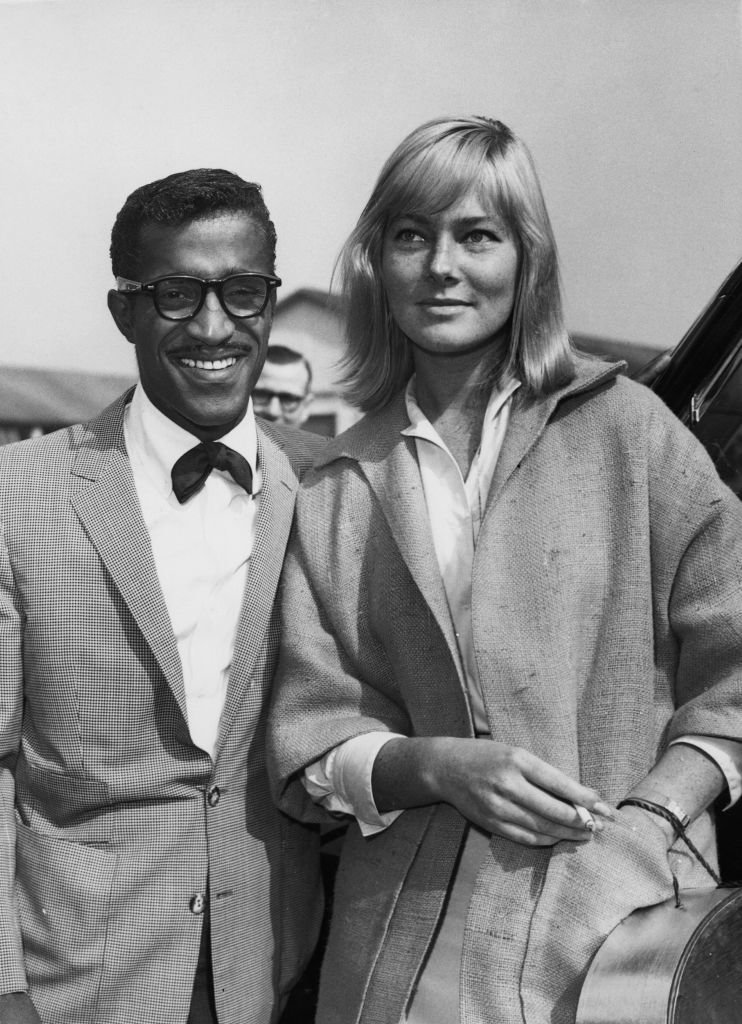 Sammy Davis Jr. and May Britt, on her arrival at London Airport from Hollywood, June 4, 1960 | Photo: Getty Images
Besides the bodyguards, he had to carry a weapon on rare occasions when he appeared in public with his wife. He was even booed at the Democratic National Convention in Mississippi while singing the national anthem.
The couple was married in Davis Jr.'s house on Sunset Boulevard by Rabbi William Kramer of Temple Israel of Hollywood. They were happy to celebrate their big day with their family and close friends.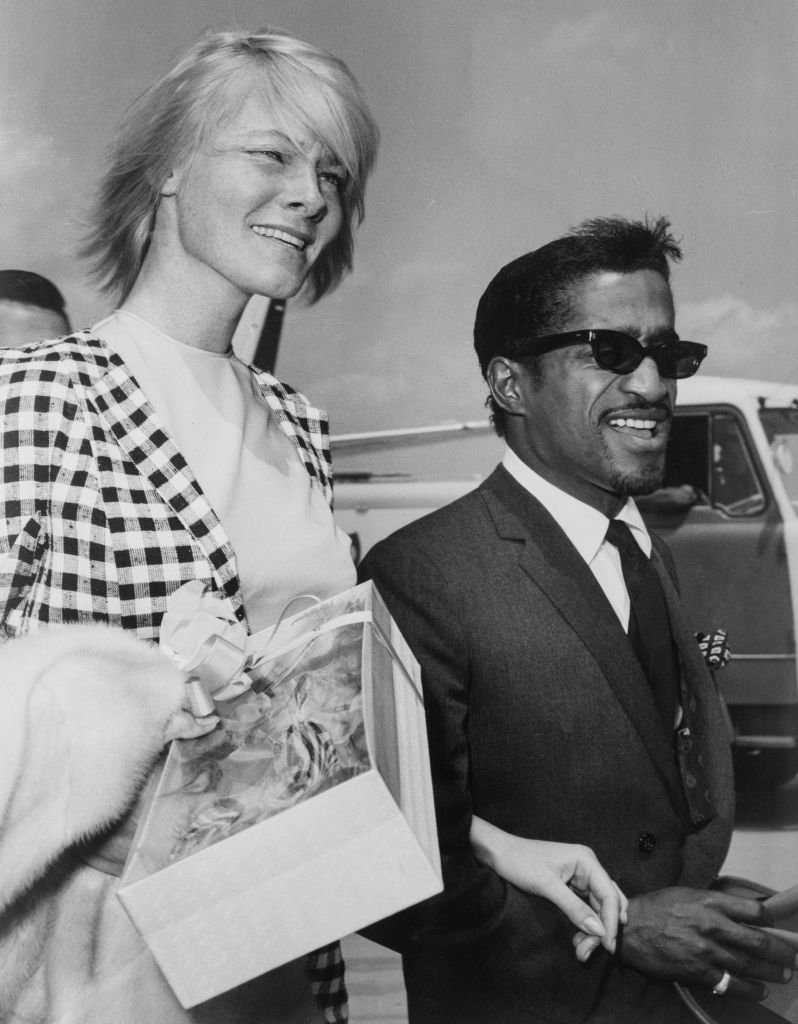 Sammy Davis Jr. and May Britt | Photo: Getty Images
Shortly after their marriage, Davis Jr. found himself immersed in a climate of hatred. Britt had her contract rescinded, as the producers believed that the union would affect future proceeds.
May Britt gave birth to a daughter, and the couple adopted two more children. Davis Jr., who continued with his shows, spent little time with his wife.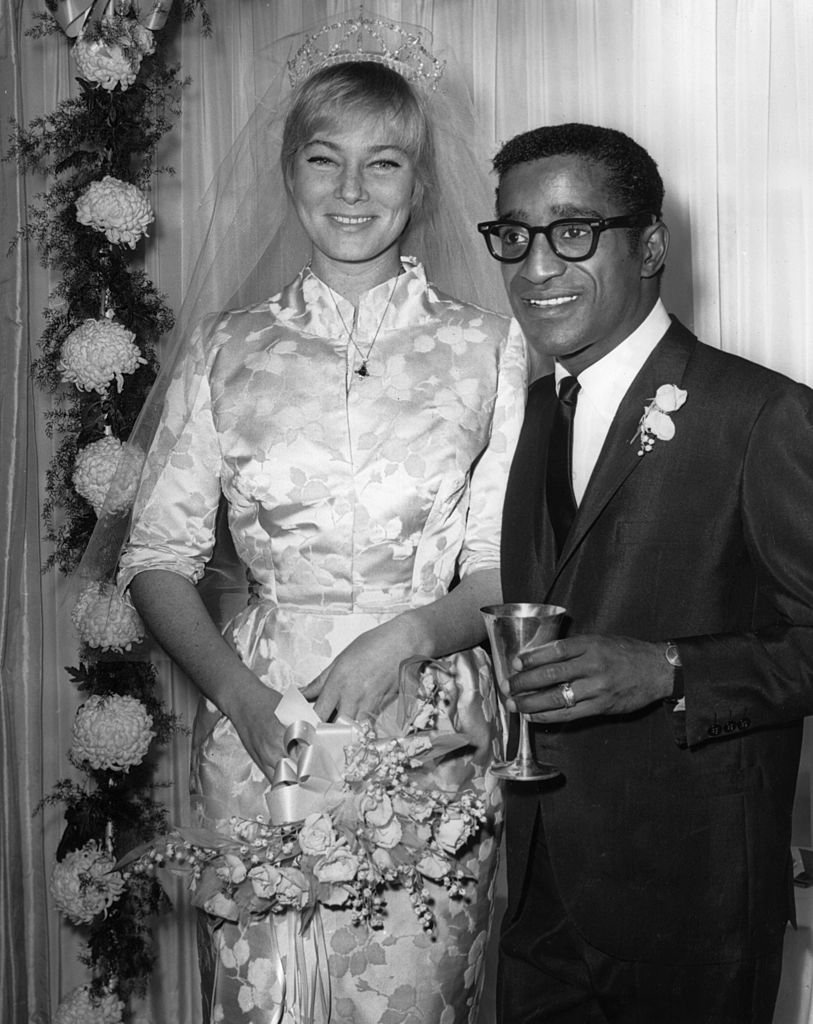 May Britt and Sammy Davis Jr. at their wedding reception at Davis's home, Hollywood | Photo: Getty Images
He also confessed to having a relationship with singer Lola Falana (his partner in "Golden Boy"), which precipitated the couple's divorce pronounced in 1968.
For the divorce, Britt charged him with extreme cruelty with behavior that had caused her great anguish and mental suffering. She also requested the custody of their kids.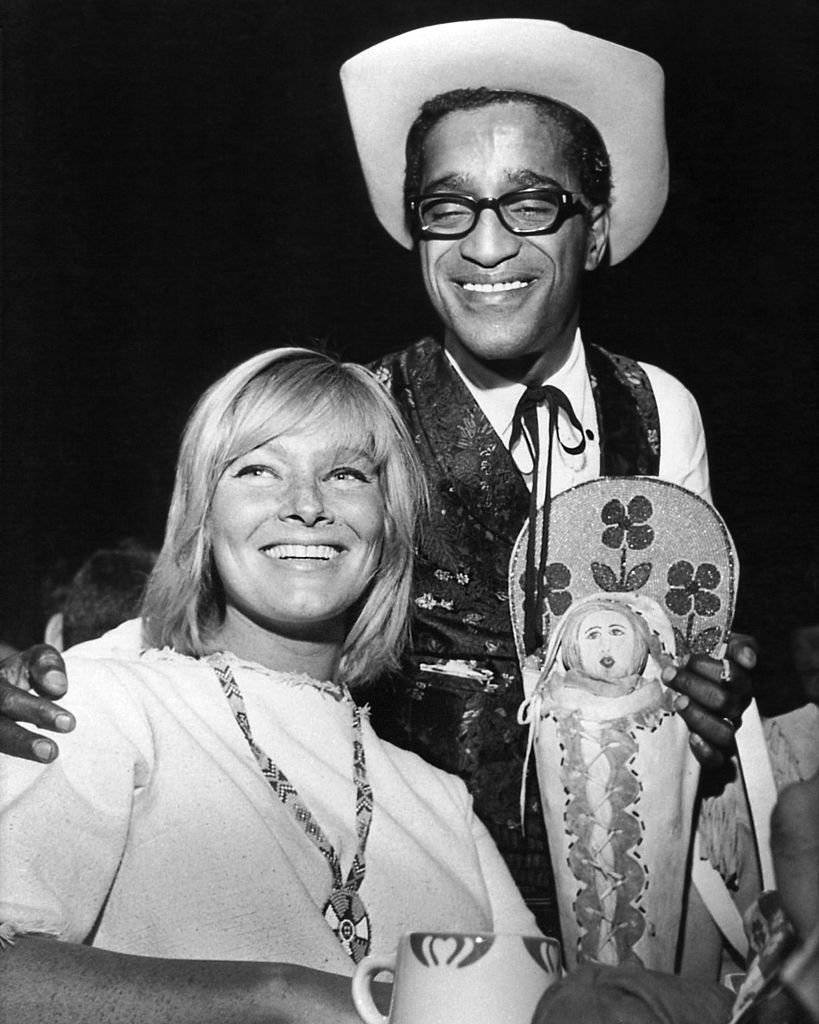 May Britt and Sammy Davis Jr. | Photo: Getty Images
In her requests, she asked the properties they owned together to be shared justly. During the divorce, she said,
"There was no family life to speak of."
She was granted an uncontested divorce with the court ruling that she would receive three thousand dollars per month for alimony and child support.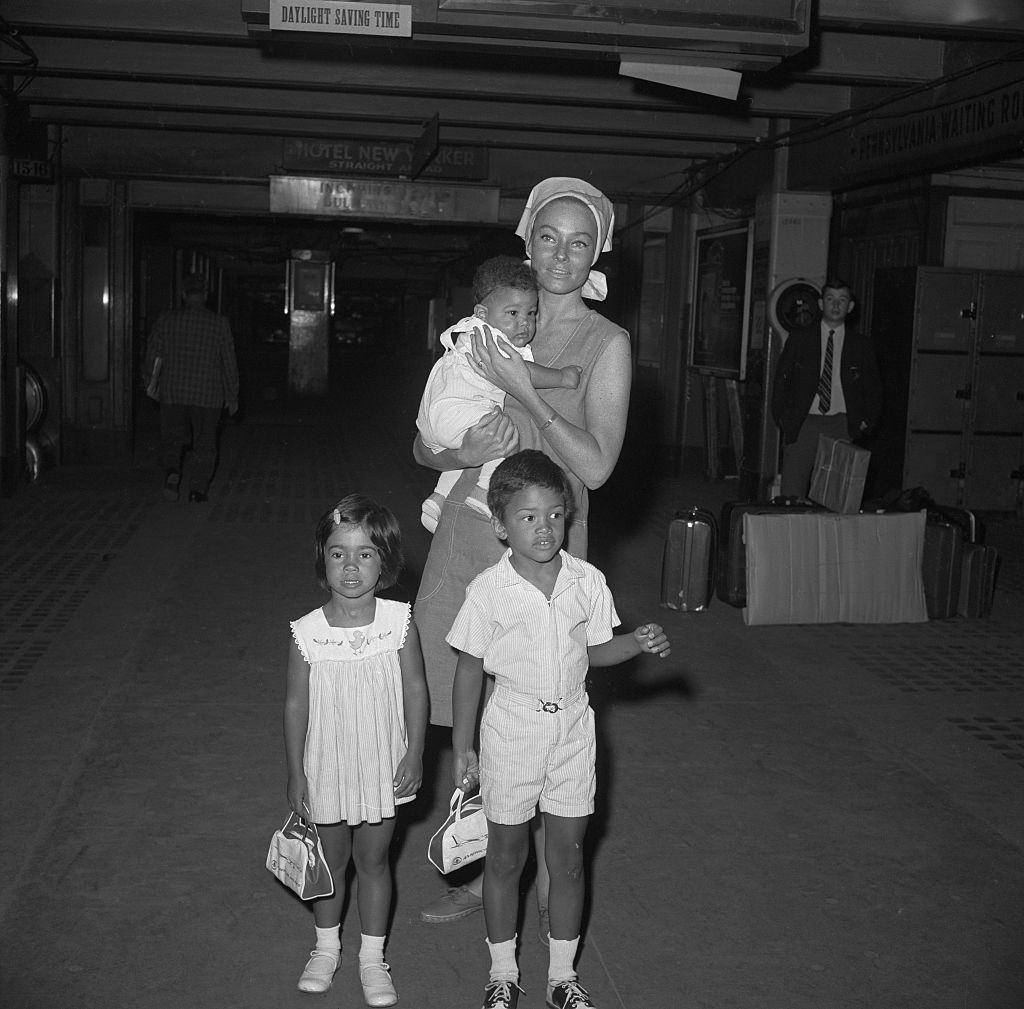 May Britt with her children, Jeff, six months old; Tracey, four years old; and Mark, five years old. The two boys are adopted | Photo: Getty Images
After their divorce, Britt once confided in her rabbi that Davis Jr. was a good father to their children and was concerned about their welfare and education.
Davis Jr. believed that his children would grow up not being mixed up because they went to a mixed private but not sheltered school with people of every color and religion.
He had hoped to raise good Americans as they were good Jews and did not worry about his kids adapting to a mixed marriage as it was no big deal.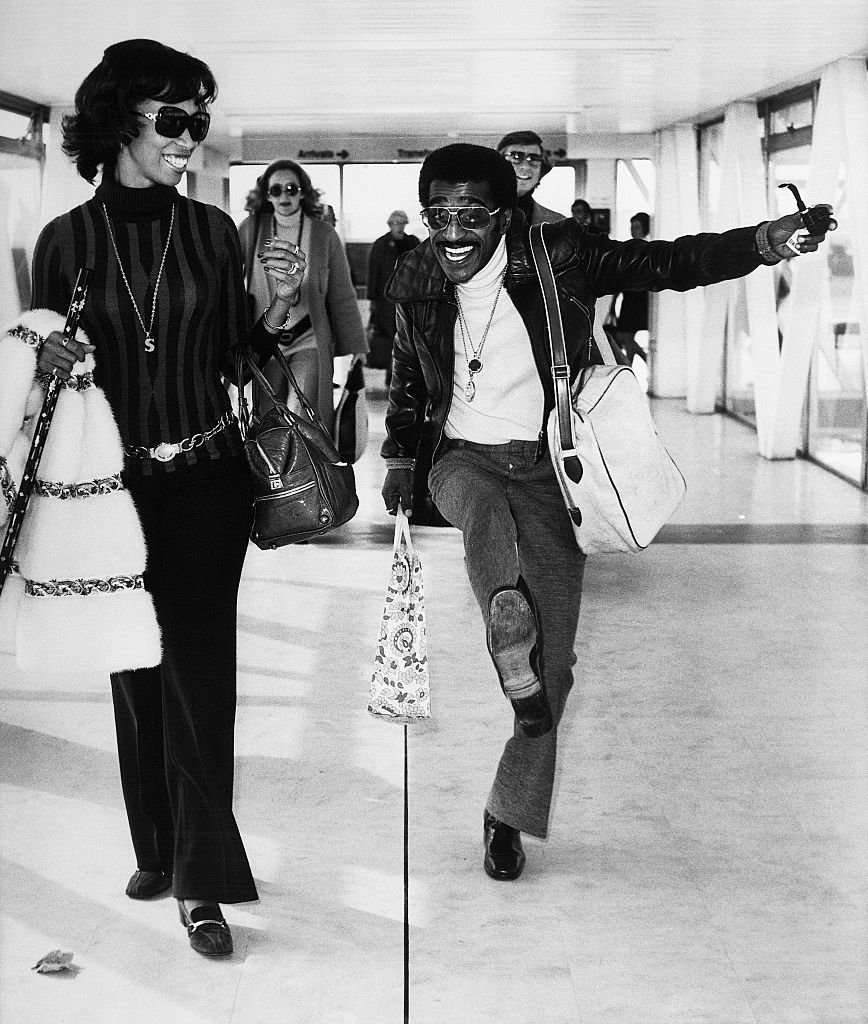 Sammy Davis Jr. dances near his wife Altovise Gore-Davis at Heathrow Airport | Photo: Getty Images
The same year he divorced, Davis Jr. started dating Altovise Gore, a dancer he met during a TV show. They married in 1970 in a ceremony celebrated by Reverend Jesse Jackson and remained united until Davis Jr. died in 1990.
During their engagement, Gore revealed it was her first marriage, and it would also be her last. Davis Jr. also concurred that this would be his last marriage as he had "found it."
Please fill in your e-mail so we can share with you our top stories!