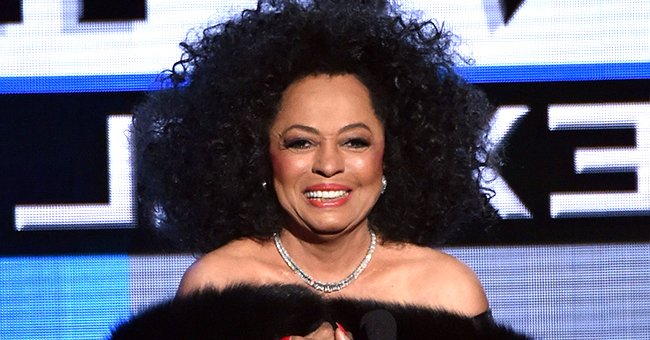 Getty Images
Diana Ross Has 2 Rarely-Seen Sisters — One of Them Used to Perform but Chose a Different Career

Diana Ross is best known worldwide for being a music icon, but what a lot of people do not know is that she has two look-alike sisters that also have remarkable careers in different fields.
When talking about music legends, a name that often comes up is Diana Ross. She's made a name for herself in the industry that started when she became the lead vocalist for "The Supremes."
Born in Detroit, Michigan, on March 26, 1944, Diana had big dreams ever since she was a child. When she was a teenager, she enrolled in clothing design classes to become a fashion designer.
CHOOSING THE ENTERTAINMENT INDUSTRY
Despite wanting to get into the fashion industry, she decided to make use of her other talent, which was singing. Her career with "The Supremes" was only the beginning of her stellar career, as because of her vocals, they became one of the best-selling girl groups of all time.
Although the group was doing well, Diana decided to go solo. This time, she would become even more famous than she already was, with numerous hit songs, countless accolades, including "Female Entertainer of the Century" by Billboard magazine.
DIANA'S IMMEDIATE FAMILY
People have focused their attention on Diana's immediate family through the years, including her five children: Tracee, Evan, Rhonda, Chudney, and Ross. However, not many people know that even though she's an established entertainer, she also has two other sisters who have excelled in their own fields.
Diana has an older sister named Dr. Barbara Ross-Lee. Born in 1942, Barbara was raised in a housing project in Detroit with her other siblings.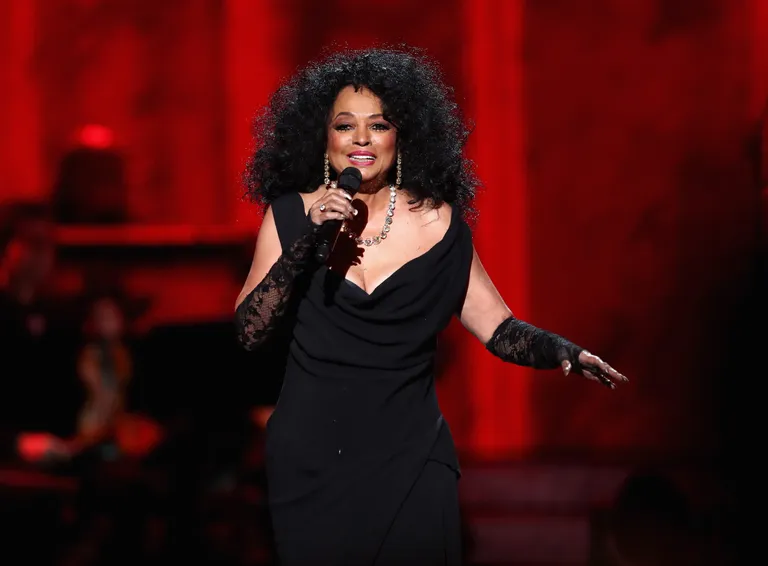 Diana Ross performs onstage during "Motown 60: A Grammy Celebration" at Microsoft Theater on February 12, 2019. | Source: Getty Images
HER OLDER SISTER BARBARA
Diana and Barbara shared an interest in show business when they were younger, performing with the rest of their siblings in their church choir. However, she decided to pursue a different career and went on to study at the Michigan State University College of Osteopathic Medicine.
She's practiced privately and also for the US Public Health Service throughout her career. She's also been on numerous medical committees, and in 1993, she became the first African American woman to be appointed dean of a US medical school.
PURSUING A CAREER IN MEDICINE
In the same way that Diana has accomplished a lot in the music industry, Barbara has made history in the field of medicine as well. During the Civil Rights movement in the 1960s, Barbara began studying at Wayne State University.
At the time, there was no funding made available for students from low-income families. In fact, her pre-medical advisor at the time did not believe that women should become physicians.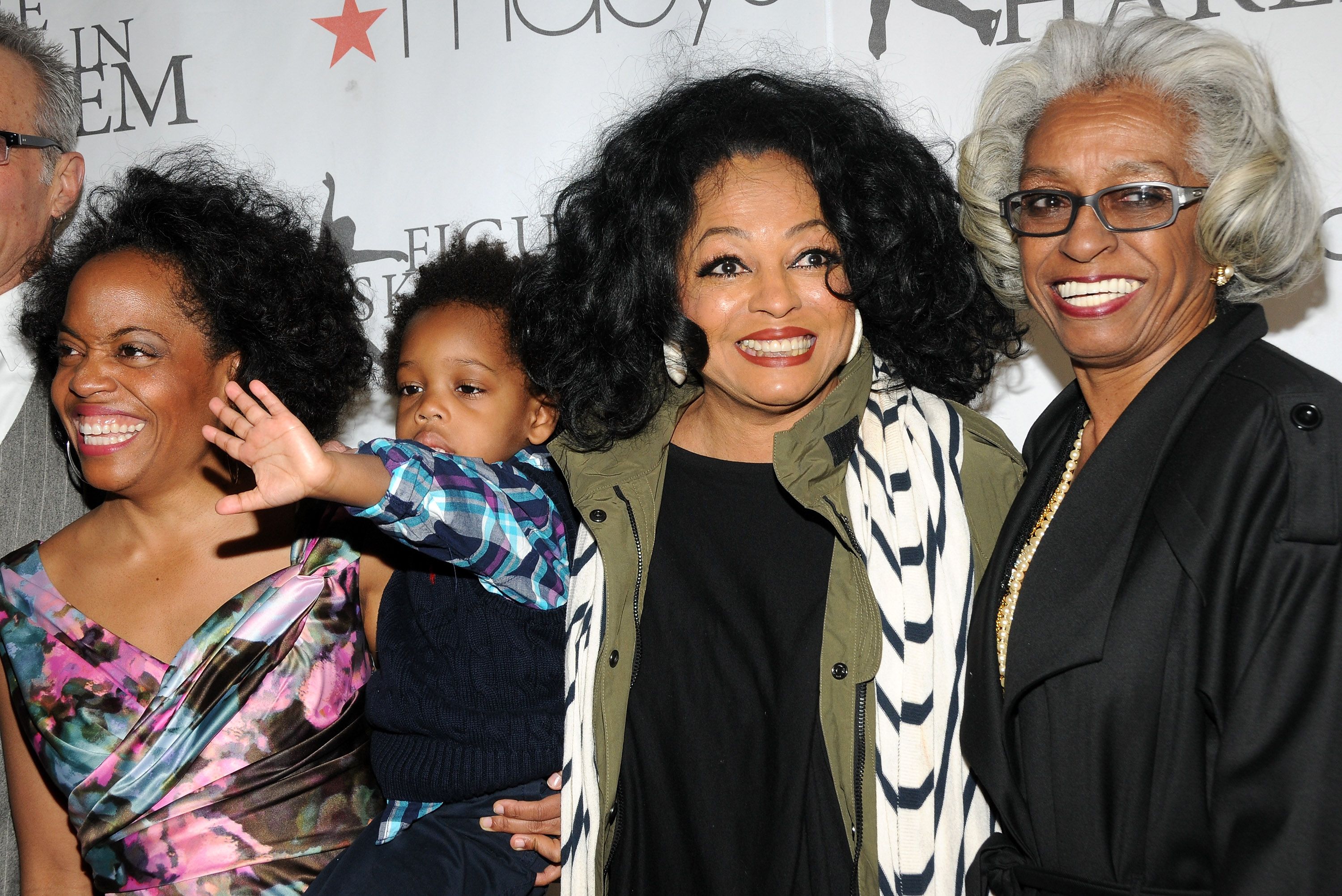 Rhonda Ross, Raif-Henok Emmanuel Kendrick, Diana Ross and Dr. Barbara Ross-Lee attend the 2012 Skating with the Stars gala at Wollman Rink - Central Park on April 2, 2012 in New York City. | Source: Getty Images
A GREAT OPPORTUNITY
Because of this, she did not authorize Barbara's request to study human anatomy as her major. Instead, she graduated with a bachelor of science degree in biology and chemistry.
After graduation, she abandoned her goal of becoming a doctor and started training to become a teacher. However, while simultaneously studying and teaching at the Detroit public school system, Michigan State University opened a school of osteopathic medicine.
COMPLETING HER MEDICAL DEGREE
There, Barbara applied and was given a slot. Being a single mother at the time, she moved back with her mom and sold her house in order to focus on her studies.
Barbara graduated from Michigan State in 1973. Doctor Ross-Lee practiced privately for a couple of years before joining the US Department of Health and Human Services as a consultant.
A FRUITFUL CAREER
She's held numerous board seats since 1993, including being the dean of New York Institute of Technology's New York College of Osteopathic Medicine in 2002. She was also Ohio University Heritage College of Osteopathic Medicine's dean for seven years before she moved to New York.
As if Diana and Barbara's accomplishments are not impressive enough, they have another remarkable sister. This time, their sister decided to pursue a career in politics.
DIANA AND BARBARA'S YOUNGER SISTER
Rita Ross, the younger sister of Diana and Barbara, served as a member of the Michigan Supreme Court Foster Care Review Board, the Detroit Historical Commission, and the Detroit Zoning Board of Appeals.
Aside from her official roles, she's also been doing community work, including fighting HIV/AIDs and pushing for drugstores to not sell alcohol. She also hosted summer camp music classes with her niece Rhonda, one of Diana's children.
RUNNING FOR THE HOUSE OF REPRESENTATIVES
Rita ran for a state representative seat in 2018 and 2020, but unfortunately, she did not make it. In 2018, Diana showed support for her sister by posting a tweet about her candidacy.
Unfortunately, she lost by a few votes to Cynthia Johnson. After trying to run for the position again, she lost in the Democratic primary in 2020.
PROUD OF HER SISTERS
During Rita's campaign, her remarkable sisters are often inserted into the conversation. In fact, she's shared before that she has more than one "notable sister."
To her, it's a normal occurrence for people to let her know that they were connected to one of her sisters in one way or another. People would often reference her sister Barbara as their doctor.
BEING PART OF DIANA'S LEGACY
Likewise, Rita has nothing but good things to say about Diana. In fact, during the music legend's 75th birthday, she said in her speech:
"I was blessed to be part of my sister's journey for over seven decades."
Rita also shared that even after all these years, she's still in awe of Diana's accomplishments. Despite Diana's larger-than-life career, she still sees her as her older sister and not as an international sensation.
Diana will likely continue to perform as long as she can, the same way the three phenomenal women's grandfather continued to preach at the age of 107 before he passed away. Fans can expect Diana to continue working for years to come.
Please fill in your e-mail so we can share with you our top stories!