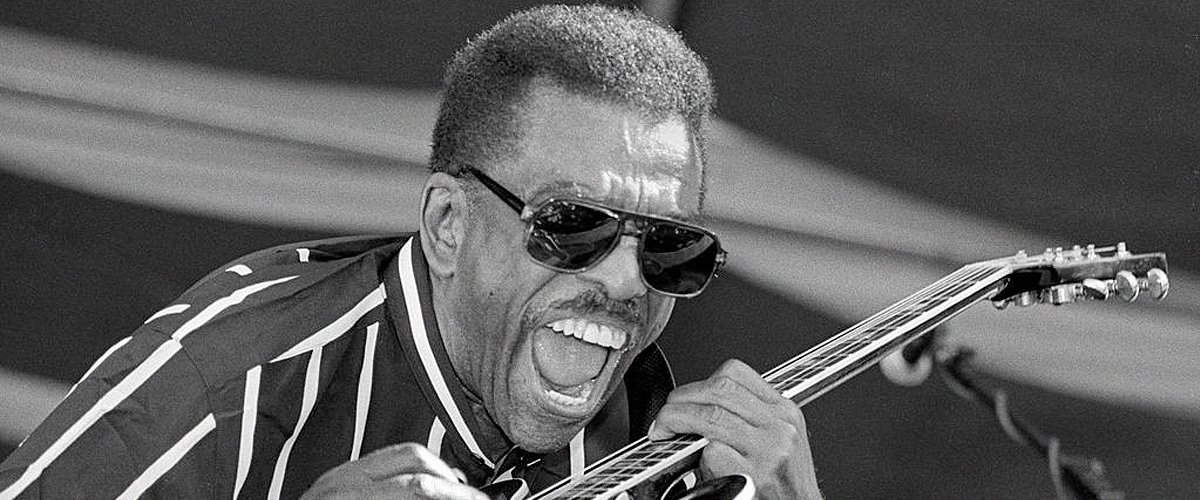 Getty Images
Syl Johnson's Only Daughter Is a Beautiful & Successful Woman Who Enjoys Being a Mom - Meet Her
Syleena Johnson, the only daughter of music legend Syl Johnson inherited her dad's strong genes that embody his talents, wits, and good looks. Apart from all of that, Syleena is also blessed with a great family — meet her.
Syleena Johnson is one eye-catching apple that fell from Syl Johnson's tree. Syl, an R&B legend, has an only daughter who took after him.
Maybe it is due to genes or her childhood, whichever it is, the younger Johnson justly executed the assignment of being just like the older vocalist.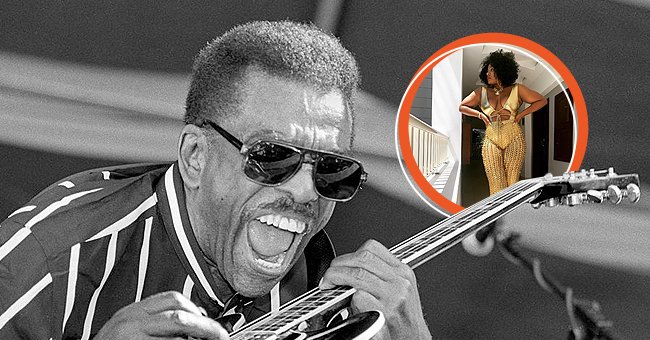 Syl Johnson at the New Orleans Jazz & Heritage Festival on May 3, 1997 (left) and a photo of his daughter Syleena (inset). | Photo: Getty Image, instagram.com/syleenajohnson
Syleena has a thriving career in music, business, and writing. While she seems to have it all— a prosperous lifestyle following hard work and zeal, she also has a happy romantic and family life.
The younger singer is married with two adorable sons, and of course, like most celebrity parents, she loves to flaunt her kids online.
Before delving into her business venture, personality, and family life, it would be incredible having some background info on the talented Syl Johnson.
WHO IS SYL JOHNSON?
Syl Johnson is a famous veteran Soul/Blues singer who played with fellow blues artists like Junior Wells, Magic Sam, Billy Boy Arnold, Federal, Jimmy Reeds, and Howlin' Wolf.
He came from a talented family of music-oriented folks. One of his brothers, Jimmy Johnson, was a guitarist and singer, while his other brother, Mack Johnson, was a bassist.
Syl's first hit was in 1967, and he enjoyed quite a success from then onwards, especially since his songs like "I'm Black" resonated with the Black community, a race that felt marginalized at the time.
SYLEENA JOHNSON
The first thing people see when Syleena enters a room is a flawless beauty; when she opens her mouth and lets out her melodious tunes, combined with impeccable lyrics, they hear an angelic voice.
Without mincing words, Syleena has proven herself worthy of every admiration and love she gets from her millions of fans. The woman is good at what she does, and over time, has consolidated her hold in the music industry.
The mini-Johnson has worked with many famous names: her dad, Kanye West, Common, Anthony Hamilton, and R. Kelly, who wrote her 2001 hit song, "I Am Your Woman," to name a few.
"I Am Your Woman" recorded a huge success; however, following R. Kelly's lawsuit, where many women accused him of underage sex and sexual misconduct, Syleena vowed not to sing it again.
She even apologized for having a song promoting young women dating older men, adding that after R. Kelly's trials, singing the song brought her to tears.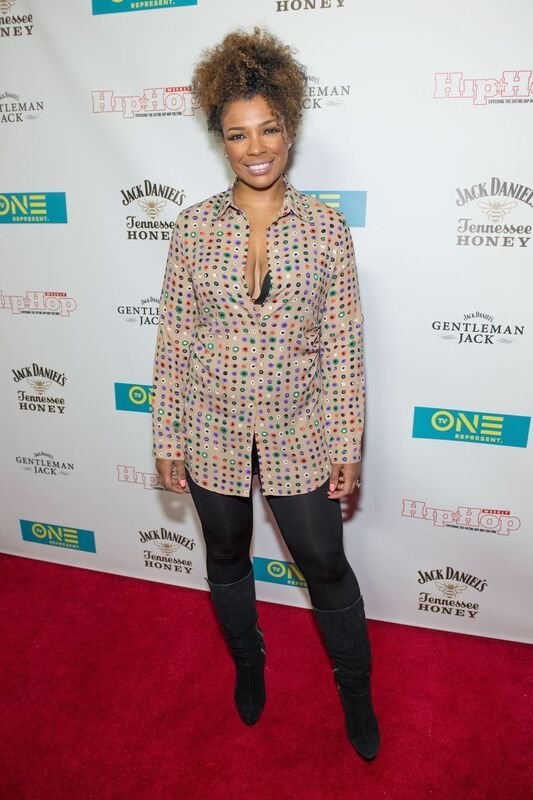 "Sister Circle" host Syleena Johnson attends a TV One event | Photo: Getty Images
Syl's daughter is a Grammy-nominated singer, songwriter, book writer, and daytime talk show host, and she uses her talent not only to connect to fans by sharing her story but also to reach out and inspire them.
In 2019, the younger Johnson teamed up with Toxic Productions, a Grammy Award-winning production crew, to release a captivating song titled "Making of a Woman," from her "Woman" album.
Syleena's "Woman" album is one of her most captivating works and ranks as her eleventh studio album. It was aimed at liberating women with a message birthing revolutionary ideas.
In June, the author told Sheen Magazine during an interview that her inspiration came from the ongoing challenges women are facing. According to her:
"I dropped that album in 2020...Even though the "Woman" album is still relevant to some of the social injustices we saw... We have been disrespected since the beginning of time."
SYLEENA JOHNSON'S FITNESS JOURNEY
Syleena is a woman of enchanting beauty, but it did not come without a cost. In 2018, she proudly shared some never-before-heard truths about her life and fitness journey in the publication titled "The Weight Is Over."
Through the pages of the book, the author was refreshingly honest in revealing her journey and progression. However, her message also carried overwhelming suggestions suitable for anyone going through life's struggles.
Whether through writing or speech, Syleena passes the same message when it comes to her fitness. Earlier in the year, she talked about her book and admitted that the stigma about her weight came from the entertainment industry.
The author explained that from childhood, she maintained a seemingly healthy and balanced lifestyle, which made her eligible for competing in athletics. Still, after childbearing, the extra pounds added caused her to be a topic of discussion.
Syleena reiterated what many women complain about this same issue in the entertainment industry. The mother of two said:
"Unfortunately, the industry has perpetuated me to be a big woman or a full-figured woman, my entire career, when those were ups and down moments when I had babies and different things like that."
Thankfully, her resilience, self-esteem, and support from loved ones helped her pull through the rough patches. Now, she is more than confident and ready to help others with her shared experience in the pages of her book.
THE JOHNSONS
Clashes between parents and kids, as well as siblings, and lovers, are unavoidable. But having the ability to cope through disagreements fine-tunes the relationship and makes those involved share a stronger bond.
For the Johnsons, they seem to have a close-knit family, with Syleena crediting her family, including her sisters and husband, for being supportive over the years, which has helped her through some difficulties.
While the singer is on good terms with her clan, not much is known about her relationship with Syl. The younger artist confessed that she had some issues with her dad but did not go deep into them.
However, fans have witnessed invaluable love from father to child in the past. In 2017, the unbeatable talent worked with her legendary dad.
The pair made music under Shanachie Entertainment after the company released "Rebirth of Soul." It became their first recording together after two decades.
THE YOUNGER JOHNSON'S FAMILY
Syleena has the best family life any woman could ask for. She has been with her husband, Kiwane Garris, a former basketball player, for some time. They have been married since 2007 and have stayed out of controversies.
These two are also parents to two young cuties whom they love and adore. The singer often gushes on her boys online and shares sweet photos of them.
When her sons marked a new milestone in their school's calendar year, she celebrated the news, adding details of the journey so far. A few weeks later, she invited them on her talk show, shared a behind the scenes moment, and added a captivating caption that read:
"Boy moms rock. My young lions. always my babies. #nationalsonday."
Syleena is living her best life with a successful music career, a beautiful family, and a conscious effort to help others through her works. Despite past challenges, it is clear that she indeed possesses the strength of an Amazon.
Please fill in your e-mail so we can share with you our top stories!