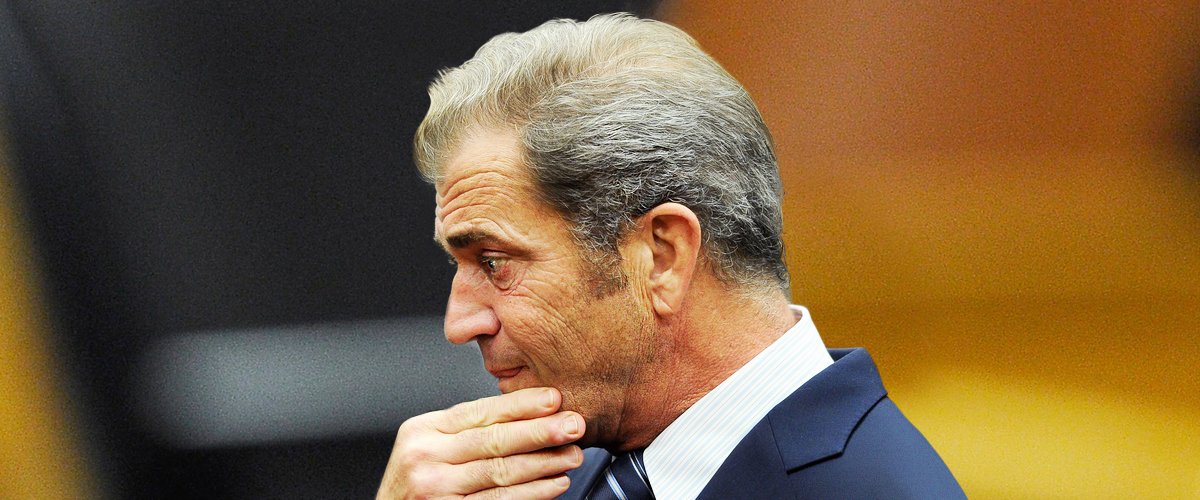 Getty Images
Changes in Mel Gibson's Life after Scandalous Tape of His Ex-girlfriend and Alcohol Problems
Controversies usually surround most Hollywood stars, and American actor Mel Gibson isn't any different when it comes to this. Inside the actor's scandalous past and how he managed to turn his life around.
Renowned Hollywood actor, director, and producer Mel Gibson was one of the hottest names in the early 2000s, with numerous awards under his belt and a résumé only a few could match. He produced, directed, and starred in the historical epic movie "Braveheart."
Gibson had things going well for him until an incident in 2006 dampened his career. Find out all that transpired and how he dealt with things.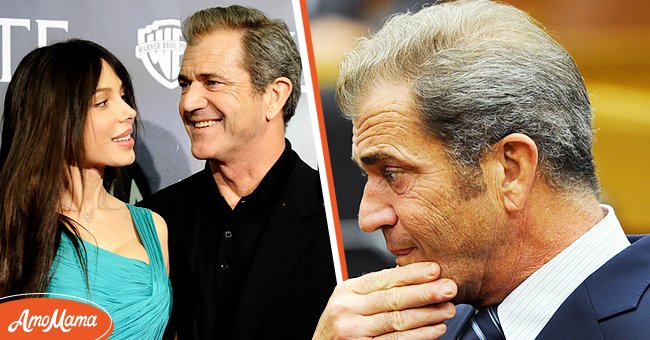 Actor Mel Gibson and Oksana Grigorieva at the "Edge of the Darkness" premiere on February 1, 2010 in Madrid, Spain. | Photo: Getty Images
GIBSON'S FALL FROM GRACE
In 2006, Gibson was arrested on drunk driving charges, which resulted in him making anti-Semitic remarks. Things only got worse when shortly after, a secretly-recorded audio clip of him went viral.
In the released audio, the actor was heard using derogatory and profanity-laced comments at his then-girlfriend, Oksana Grigorieva.
The actor had planned a tree-planting ceremony at his Malibu property to honor his daughter Lucia who was two months old at the time, but things did not go as planned.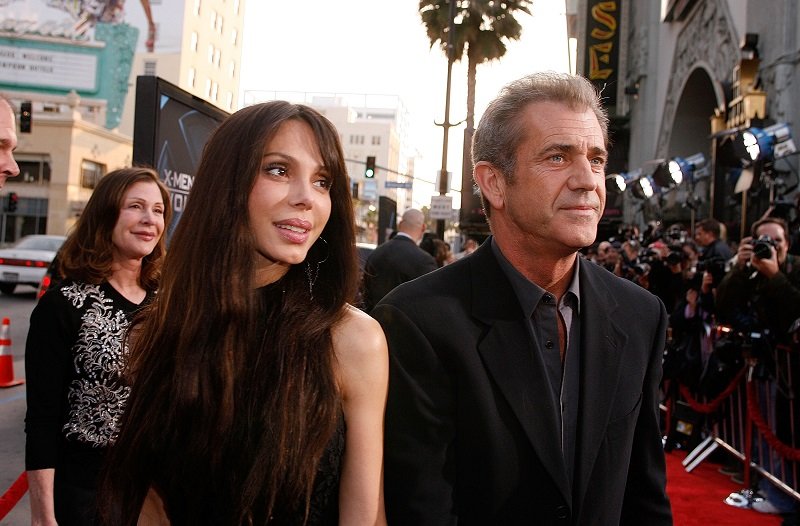 Oksana Grigorieva and Mel Gibson on April 28, 2009 in Hollywood, California | Photo: Getty Images
According to a source, the actor accused Grigorieva of flirting with the gardener and was so angry that he left because he did not want to hurt mother and child.
Grigorieva was then advised by her mother to record calls from Gibson, who would not stop calling after storming off angrily. In the leaked audio, the actor was heard using racial slurs, threatening, homophobic, and sexist language.
About a month later, Grigorieva accused Gibson of domestic violence, claiming he punched her in the mouth and the temple. She lost two teeth in the process, leading to a domestic violence investigation against the actor.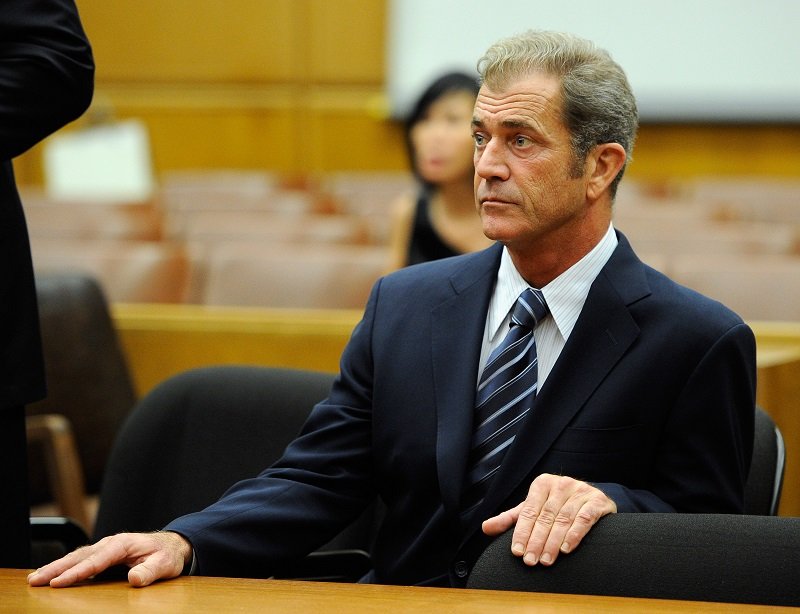 Mel Gibson on August 31, 2011 in Los Angeles, California | Photo: Getty Images
SOBRIETY AND REFLECTIONS
October 16, 2016, while speaking in an interview with an Australian broadcaster, Gibson said he was leaving his past where it belonged and added that he had been sober for ten years.
The "Braveheart" star credited Alcoholic Anonymous, which he was a member of, for helping to turn his life around. Gibson admitted to slapping Grigorieva but said he did not punch her as she claimed. He also said he only did that to stop her from hurting Lucia.
He claimed Grigorieva grabbed Lucia's hand out of her bassinet and screamed at him to stop yelling or risk harming their child's mental development.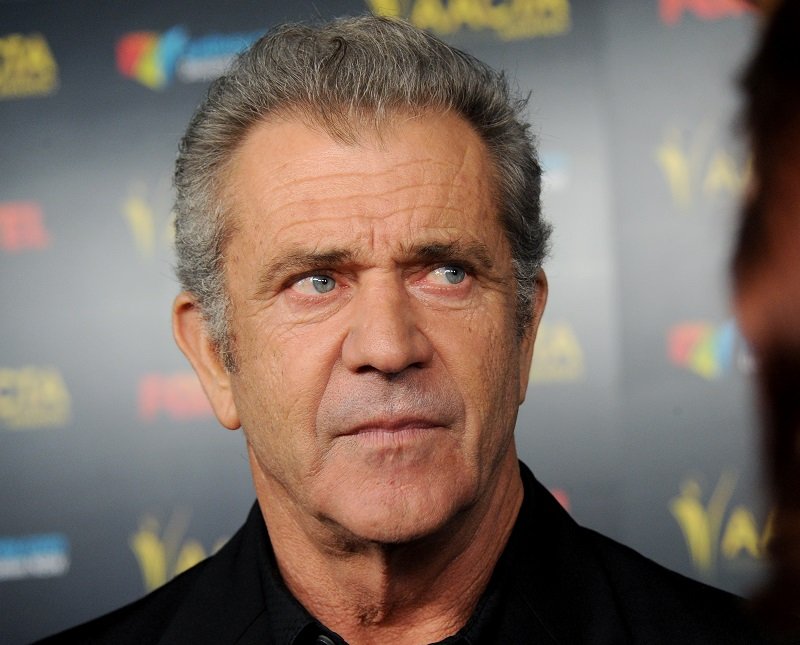 Mel Gibson on January 6, 2017 in Los Angeles, California | Photo: Getty Images
Grigorieva then ran with Lucia in her hands into a poorly lit backyard with thorny trees. The actor said he pleaded with her to return inside with their daughter. She agreed but then ran into their older son's room.
Gibson admitted he did not handle the situation as well as he should have. He was also worried about the rough way Grigorieva was shaking and tossing Lucia around, jerking her body side to side to keep Lucia out of reach.
The actor admitted that the incident was the worst moment of his life and that what happened was not meant to be public. He accused the media of portraying him in a false light and said his sobriety is constantly questioned. However, Gibson insisted he would not have a pity party about the past.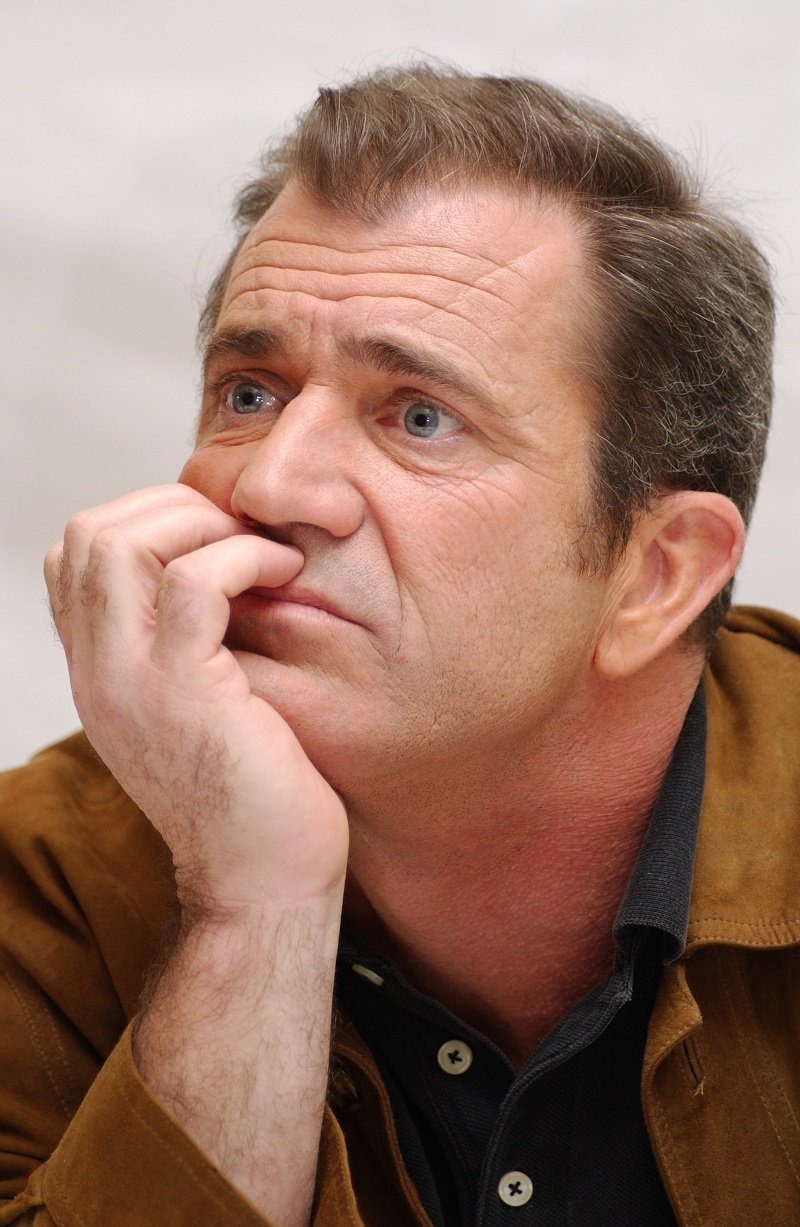 Mel Gibson in February 2004 in Beverly Hills, California | Photo: Getty Images
GIBSON'S RETURN TO FAME
The actor and producer received a ten-minute standing ovation at the Venice Film Festival when "Hacksaw Ridge" premiered. The movie was nominated for six Oscars, with Gibson being nominated as the Best Director for his first directorial role in over a decade.
He has since worked on Lionsgate's action thriller "Force of Nature" and a role in animation "Chicken Run" with many projects lined up for future release.
He is also set to direct the reboot of "Wild Bunch" as well as low-budget films like "Fatman," "Last Looks," and "Boss Level." Gibson will not feature in the sequel of "Chicken Run," but that decision had nothing to do with his past behavior.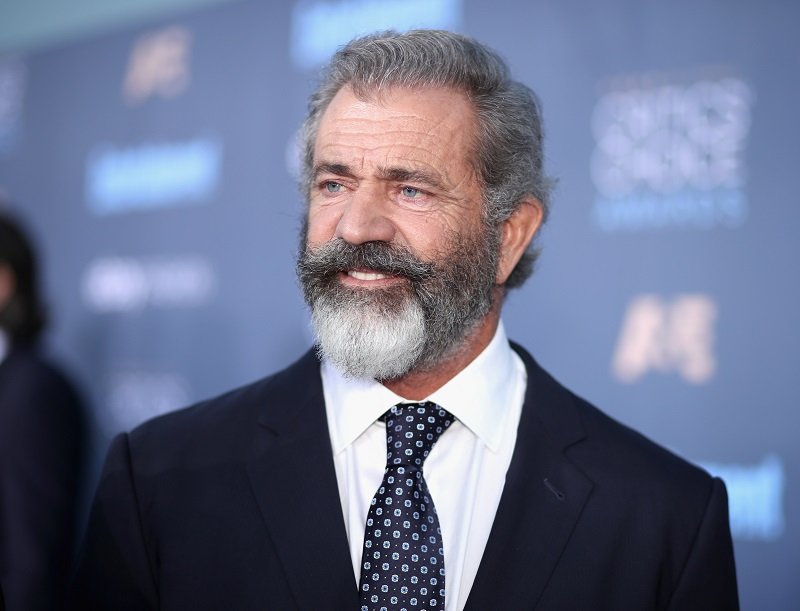 Mel Gibson on December 11, 2016 in Santa Monica, California | Photo: Getty Images
Questions are still asked about Gibson's career as he still faces criticism from many within Hollywood. Recently, actress Winona Ryder accused him of making homophobic comments at her back in the 1990s.
She claimed he called her an "aven-dodger," a reference to the Holocaust. This led to actor Seth Rogen calling Gibson a "Ho-ho-holocaust" denier when cast as Santa Claus in an upcoming film.
Gibson came out to deny he made those comments and accused Ryder of lying. This has led people to question if he has truly changed.
Frank Rich, a writer, once criticized Gibson's film, "The Passion of Christ," for its anti-Semitism propaganda, and yet the biblical drama made over $600 million at the Box Office. Gibson has floated the idea of a sequel to "The Passion of Christ," but insiders say the film is not in active development.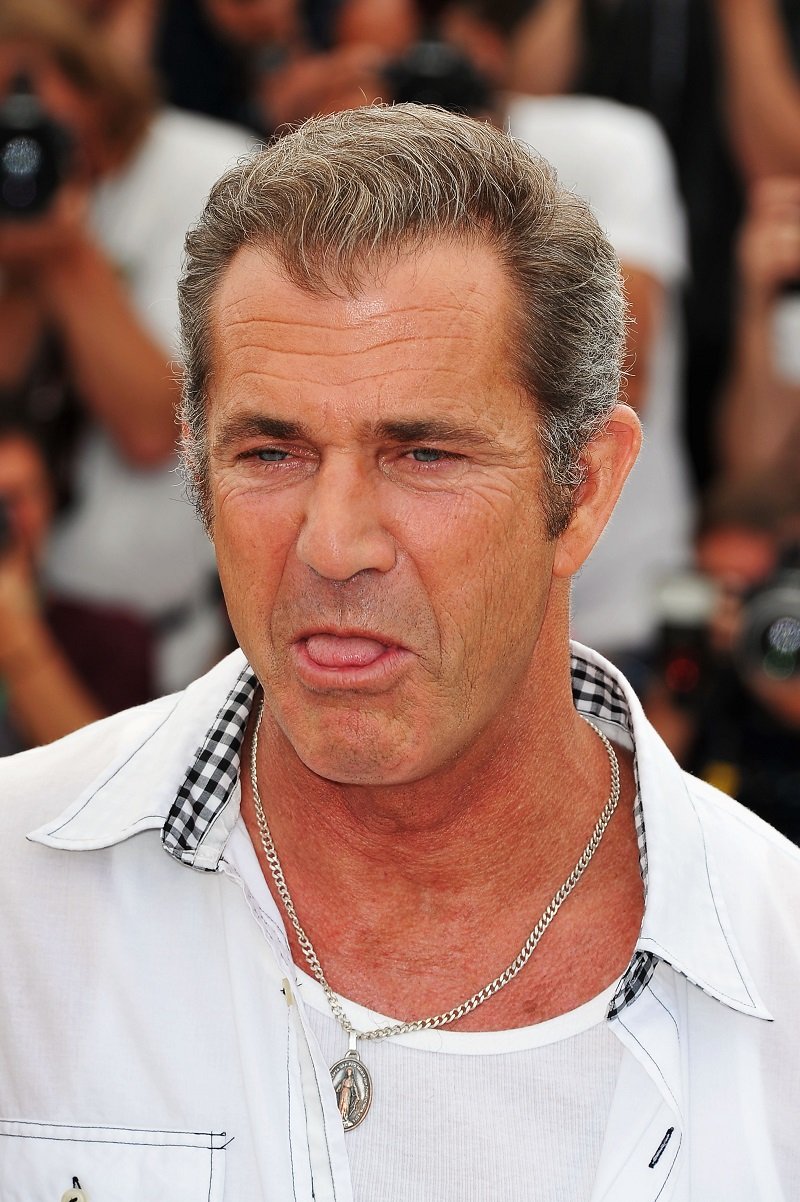 Mel Gibson on May 18, 2011 in Cannes, France | Photo: Getty Images
Presently, social justice movements are gaining momentum in Hollywood as celebrities are held accountable, while reality stars are also fired for racial tweets.
It is believed Gibson has gotten off softly, and if there is a new incident, people who have supported him might have to rethink their association with him. Gibson's closest friends believe he has paid the price for his behavior and shown he is a changed man with no new controversies.
Regardless of controversies off-camera, Gibson is known to be respectable and well-liked by colleagues on set. In addition, he has been lauded for his work ethic. A producer who recently worked with him stated there were zero issues and that the Oscar winner was an exceptional collaborator.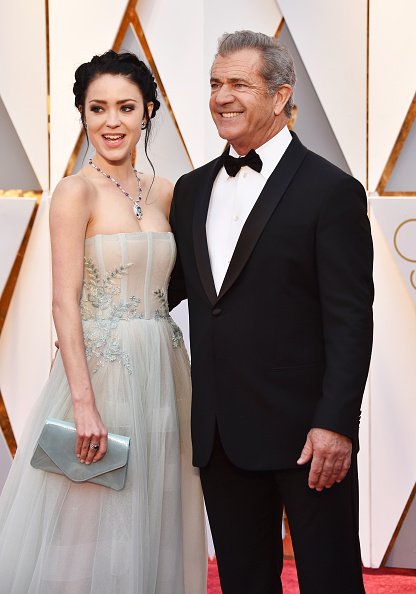 Rosalind Ross and Mel Gibson on February 26, 2017 in Hollywood, California | Photo: Getty Images
A NINE-TIME FATHER
The American actor is currently expecting his ninth child with partner Rosalind Rose with whom he has been in a relationship for two years.
They were both spotted on the red carpet together in Sydney at a movie premiere, with Rose donning a fitted black dress that made her baby bump unmissable.
Gibson's career has been full of controversies, but he has been resilient through it all. It is a given he will be back in the news. Hopefully, it will be for something positive.
Please fill in your e-mail so we can share with you our top stories!