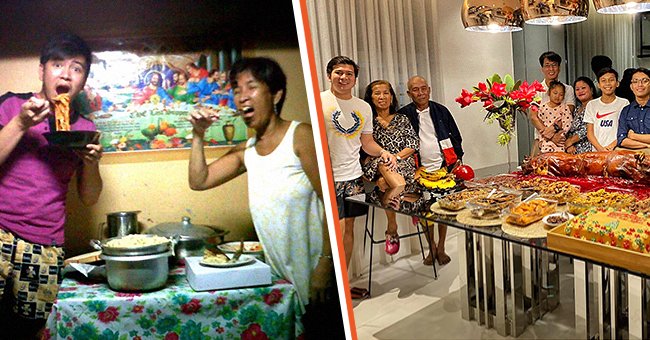 facebook.com/Jayvee Lazaro Badile II
Poor Couple Adopts Baby – Years Later He Builds the House of Their Dreams to Thank Them
An impoverished couple decided to adopt a baby in need. The youngster grew into a successful man and never forgot what his adoptive parents did for him. He repaid them in a big way!
Jayvee Lazaro Badile II was taken in as a baby, and while his new family didn't have much, they gave him more than enough love and care. Growing up in the Philippines, the youngster developed into a savvy businessman.
When Nanay, a vendor, and Tatay, a porter, took Lazaro Badile II in as their own, they did not expect anything in return. Little did they know that their baby would one day give them something they always dreamed of.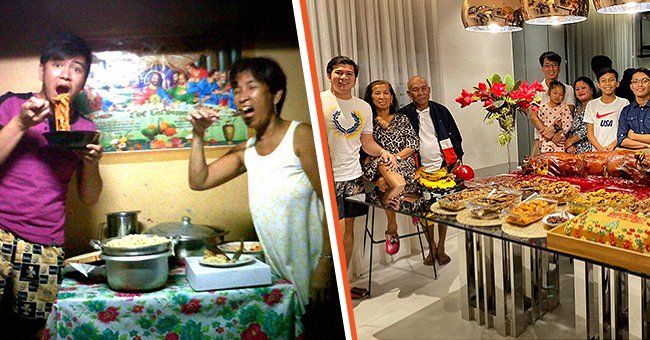 A man who was adopted by an impoverished couple buys them a lavish mansion years later | Photo: Facebook/Jayvee Lazaro Badile II
NEW HOUSE AND NEW LIFE
In 2020, Lazaro Badile II shared an inspirational post on Facebook detailing his family's journey. The pictures were posted on the first day of the year and stated: "NEW YEAR. NEW HOUSE. NEW LIFE."
Money has changed their lives but Lazaro Badile II still values one thing above all.
The then-28-year-old showcased an image of the house he grew up in. It was small and didn't have good water or electricity amenities. However, in the following pictures, he showed where his family lives now.
THEIR LUXURY MANSION
After many years of hard work, Lazaro Badile II was able to buy his parents a luxurious seven-bedroom home. It is big enough for their extended family and is his way of thanking them.
In his post, Lazaro Badile II shares that the mansion includes everything his parents wanted. He said that it has "7 Bedrooms, 3 Floors, 4 Toilets, and Shower Rooms, Fully-Airconditioned with High-Ceiling Chandelier."
PRIORITIZES HIS FAMILY
The businessman also sends his loved parents on trips worldwide and treats them to beautiful parties and gifts. Money has changed their lives but Lazaro Badile II still values one thing above all. He makes time for his family.
Lazaro Badile II always makes sure that he prioritizes time with his family. He also credits his faith for all of the favor he has seen in his life.
THE ONLINE REACTION
His grand gesture touched the online community, and one person wrote: "You have a good heart. That's why you are blessed. I hope you don't change, son." Another user added that his parents had raised him well.
People were overwhelmed, and one netizen said: "You are so blessed to have been adopted by your foster parents that despite hardships and very poor conditions, they continue to provide you with love."
HE CONTINUES TO SPREAD LOVE
Lazaro Badile II shows users how he continually showers his parents with love (and gifts) on his Facebook page. In a recent post, he celebrated his mother's 67th birthday in style.
Surrounded by dozens of yellow roses and Gucci boxes, he captioned the image: "I am so blessed that you are my Mother." It is clear that he loves the people who took him and that he uses his story to inspire others to show gratitude toward their parents.
Please fill in your e-mail so we can share with you our top stories!