Getty Images
Celebs Left in a Frenzy after Rapper Eve Cradles Baby Bump in All Black & Reveals Her Due Date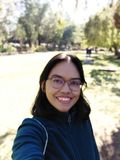 Rapper Eve recently announced on Instagram her pregnancy by way of two photos showing her baby bump. Her snap sent celebrities into a frenzy. Check out their exciting reactions.
Hip-hop star and former TV show host Eve was over the moon as she announced that she is expecting her first child with her husband, Gumball 3000 founder Maximillion Cooper.
Before her pregnancy, Eve, who has been married to Cooper for seven years, opened up about her struggles in conceiving. It came to a point she felt she was "not good enough" to become a mother.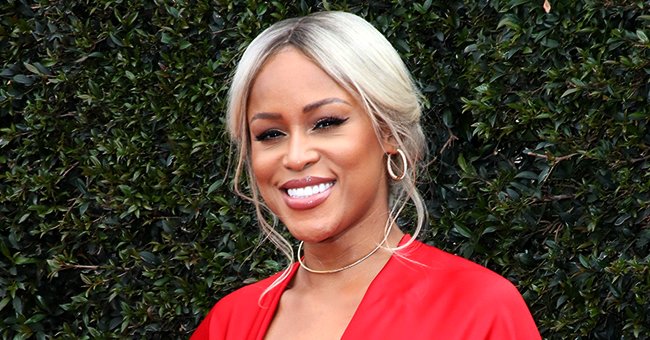 Eve at the CBS Daytime Emmy after-party on April 29, 2018 in Pasadena, California. | Photo: Getty Images
EVE'S PREGNANCY STRUGGLES
Eve revealed in a 2019 interview that it was sad and deeply hurtful for her not being able to conceive a child. The 42-year-old rapper recalled feeling "broken" and ashamed of herself, saying:
"As a woman, you just think things happen naturally and I felt like I was damaged."
Also adding to the "Queens" actress's negative thoughts were people around her who kept on questioning why she was childless, although she already addressed her plans of expanding her family.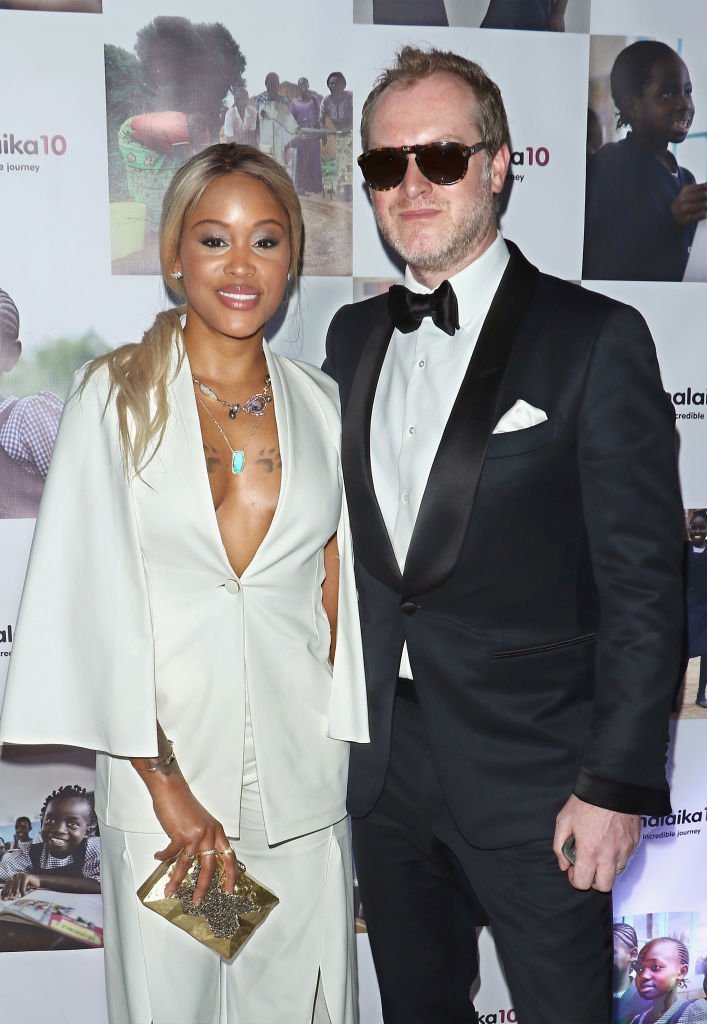 Eve and Maximillion Cooper attend the Malaika10 at Espace, New York City on May 17, 2017. | Photo: Getty Images
Eve recalled one particular moment when one of her male friends asked her why she had yet to have a child with Maximillion. She felt it was an insensitive remark she hoped anyone experiencing pregnancy struggles wouldn't hear. She said:
"We are trying, for anybody who is asking, but it's up to God and the universe. Just stop asking questions."
Last year, Eve quit as a TV host on "The Talk" amid the pandemic. The acclaimed singer said she left the show to be with her family in London, focus on her marriage, and spend time with Maximillion. This decision seemed to have paid off considering her recent announcement.
REVEALING HER PREGNANCY
After years of waiting, Eve can finally leave her negative thoughts behind and rejoice about her exciting journey as a would-be mother. She evealed her due date will be on February 2022.
The singer shared on Instagram two pictures of herself wearing an all-black outfit. She was clearly glowing in a sleeveless cropped top, a sheer buttoned shirt, and a belly-hugging skirt. She completed her look with a black cap with chain details on it.
Eve looked downwards as she cradled her growing belly in the first picture. In the second snap, she showed another angle of her bump with her left hand while Maximillion's right hand was on the opposite side.
THE CELEBRITIES' REACTIONS
Eve wrote in the caption that she and her husband have been waiting for this moment to arrive. Maximillion also shared similar snaps in a separate Instagram post.
Eve and her husband have been happily married since 2014.
Several celebrities reacted with awe and joy. Former TLC singer Chilli wrote she felt emotional for Eve, while comedian and "The Real" co-host Loni Love congratulated her and expressed being ready to be called an "auntie."

Alicia Keys congratulated Eve on her pregnancy. | Photo: instagram.com/therealeve
Actress Naturi Naughton wrote how glad she was about Eve's exciting announcement, while R&B singer Alicia Keys, rapper Missy Elliot, TV presenter Carrie Ann Inaba, and actress Gabrielle Union also sent their congratulations and best wishes.
Socialite and reality star Paris Hilton also took to the comment section to send her warm felicitations to the "White Ya Want" singer. Screenwriter Lena Waithe exclaimed, "Amazing!!!"
Meanwhile, hip-hop star Da Brat, whose real name is Shawntae Harris, expressed delight over Eve and Maximillion's new milestone with a heart emoji.

Carrie Ann Inaba's delightful comment on Eve's pregnancy. | Photo: instagram.com/therealeve
OVERCOMING BACKLASH
Eve and her husband have been happily married since 2014. Before tying the knot, the couple's relationship didn't go well because of their different upbringings.
Eve recalled in a past interview how she faced public backlash a decade ago after she went public with her interracial relationship with the businessman.

Paris Hilton expressed joy in the comment section over Eve's pregnancy. | Photo: instagram.com/therealeve
It was hard for Eve to deal with the criticisms at first. She explained that at the time, she was expected to date only Black guys, especially that she was a Black woman in the hip-hop scene.
In addition to public criticisms, Eve said people who were close to her had advised her not to marry Maximillion. But the "Gotta Man" songstress overcame it all despite the hate.

Missy Elliot congratulated Eve in the comment section. | Photo: instagram.com/therealeve
ADJUSTMENTS WITH STEPKIDS
Almost a decade later, the couple's marriage is still going strong. Maximillion has four teenage children from a previous relationship: Lotus, 19, Jagger, 17, Cash, 15, and 13-year-old Mini.
Eve is also the stepmother of her husband's children. The "Let Me Blow Ya Mind" singer previously expressed that she felt "lucky" to have an instant family despite the long adjustment it had taken for them.

Da Brat expressed happiness over Eve's pregnancy announcement. | Photo: instagram.com/therealeve
Eve revealed that it took two to three years for her to warm up with Maximillion's children. Since then, the renowned artist has been enjoying a happy, blended family life, describing her husband's children from his previous marriage as "bonus children" for her.
The TV personality also added that her stepchildren were thrilled to have a famous rapper in the family. She also finds it sweet that Maximillion's children are proud of her as their stepmother.
RACE DISCUSSIONS WITH THE FAMILY
Eve has openly discussed race with her stepchildren since marrying Maximillion. She said she would often discuss issues of race and police brutality with her blended family.
She shared that her husband, who had a different reality growing up, never thought that racial violence still existed today. She added that the family's conversation has been great as they are all open-minded about everything.
The "Gangsta Lovin'" hitmaker previously said in a 2013 interview that if she would ever have future biracial children with her longtime husband, she would teach their kids about their race and identity.
The proud stepmother of four said she wants her future children not to see the color of their skin as an issue and to be aware of all kinds of races, besides Black.
Eve said she grew up in a Black neighborhood and that she and her mother never saw color as an issue. The rapper who is proud of her roots hopes her children would be proud to be Black too.
Aside from learning about her community, the "Barbershop" actress also wishes for her future offspring to be aware of what it means to have a father who is a white British man.
Please fill in your e-mail so we can share with you our top stories!