youtube.com/China Today News
Toddler Gets Abducted at a Railway Station, Reunites with His Father 58 Years Later

Nearly six decades after a father-son duo were separated, the two reunited again in the eastern province of Shandong, China, thanks to a refined DNA testing technology.
Fifty-eight years ago, 90-year-old Luo left home on his way to the railway station in the Xuecheng district to board a train, holding on to his then-2-year-old son, Fu. Little did he know that would be the last time he saw his son as a child.
Fu was reportedly abducted at the railway station while his dad briefly released his hold on him to attend to something else. However, by the time he reached for him some seconds later, he was gone.
After spending years searching for the youngster, the duo finally reunited in the most miraculous way, at the city of Zaozhuang, in the eastern Chinese province of Shandong.
The emotional moment between father and son was made possible by an advanced DNA technology that declared them a match almost five years ago.
Upon their reunion, the two men embraced each other tightly, breaking into tears. Then, while hugging his dad, Fu, now 60, fell to his knees, letting his tears fall freely as he reminisced his years of yearning.
Fu revealed he grew up with adoptive parents, who adopted him from Shangai but denied knowing his birth parents or biological background.
Investigators believed the toddler fell victim to human traffickers all those years ago, who then took him to Shangai and sold him to the couple in need of a child for a fee.
Luo and his wife spent years looking for their lost son, turning to media outlets, newspapers, and even the internet as the years progressed.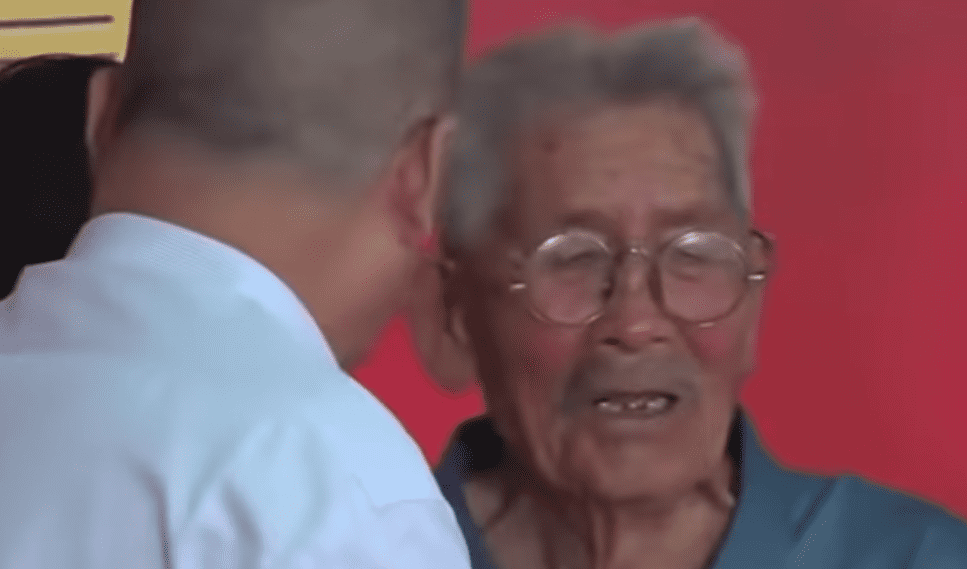 A screenshot from the emotional moment father and son reunited | Photo: youtube.com/China Today News
Their search yielded nothing until 2015, when the public security department in Zaozhuang opened a special investigation into the incident.
Harnessing the latest DNA testing technology available at the time, they expanded their search into other provinces until they found Fu to be a match.
They successfully tracked down the 60-year-old on June 1, 2021 and wasted no time informing his dad. Luo and Fu reunited about a week later, on June 8, 2021, ending 58 years of uncertainties.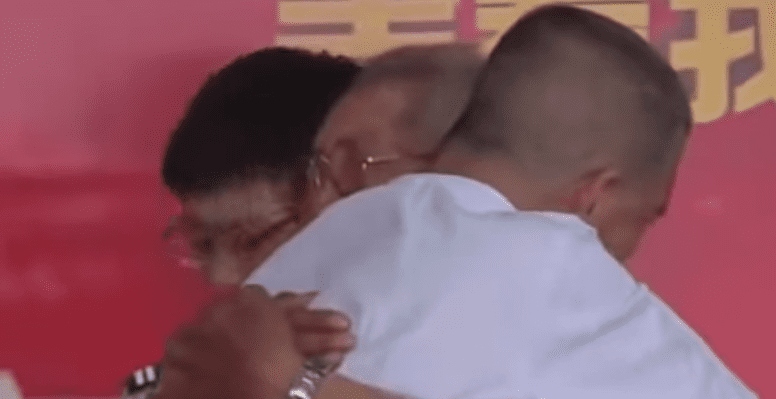 A screenshot from the emotional moment father and son reunited | Photo: youtube.com/China Today News
In some related news, another Chinese family got their "happy ever after" in July 2021 when they reunited with their son 24 years after he was abducted from the streets.
The family patriarch, Guo Gangtang, refused to give up on his search for decades, traveling over 310,000 miles across the country in a motorbike. Like Luo, his reunion with his son was made possible by the advanced DNA testing technology and years of resilience.
Please fill in your e-mail so we can share with you our top stories!