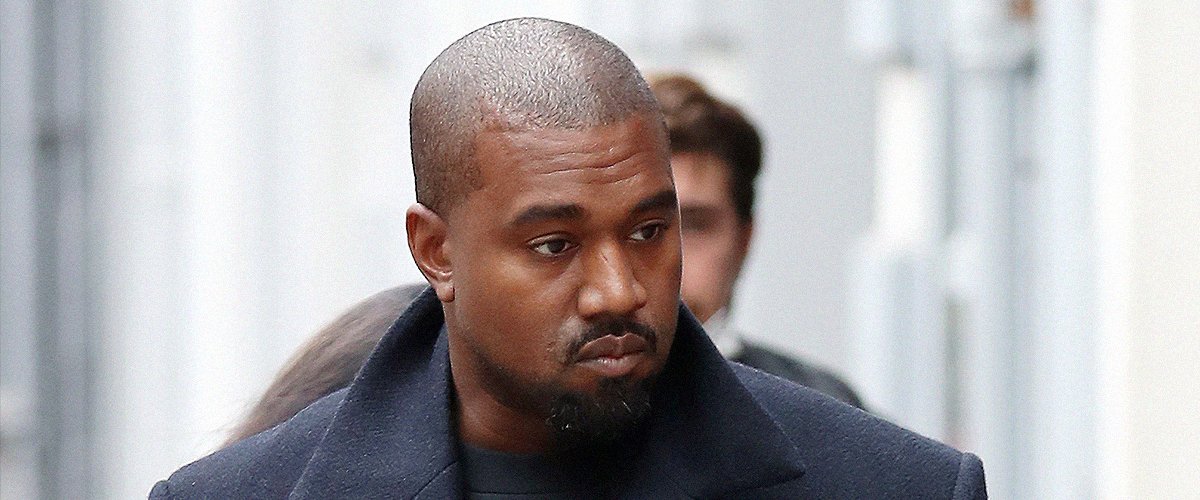 Getty Images
Kanye West's New Creepy Mask Makes People Talk amid Artist's Divorce from Kim Kardashian
Kanye West seems interested in being the man of the hour amid his divorce from Kim Kardashian. The rapper continues to rock odd clothing items, leaving him in the number one spot as the most talked-about rapper in the country.
Kanye West remains one of the greatest rappers of all time. He has sold millions of records, connected to many through his music, and has racked up some tremendous fortune due to his celebrity status.
However, music has not been his only tool to reach out to his fans. Like many celebrities who maximize their fame and venture into fashion, Kanye is making use of his time in the spotlight.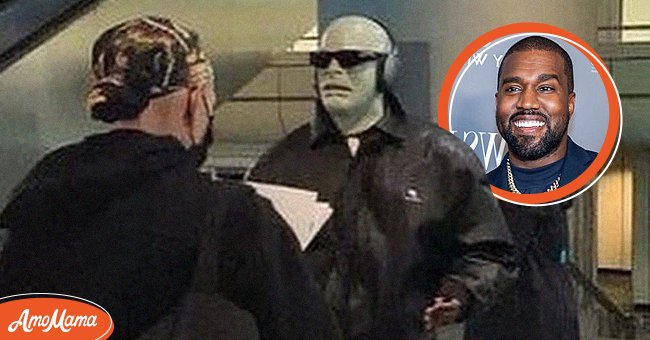 A photo of Kanye West at the Berlin airport | Photo: Instagram.com/photosofkanye Getty Images
The music mogul is extremely active in the world of fashion. He has introduced some out-of-the-world designs, which have over time been appreciated and purchased by thousands of individuals worldwide.
KANYE'S RECENT APPEARANCE
Recently, the artist famous for his weird and unique styles opted for some odd designs — creepy masks — during his trip to Europe.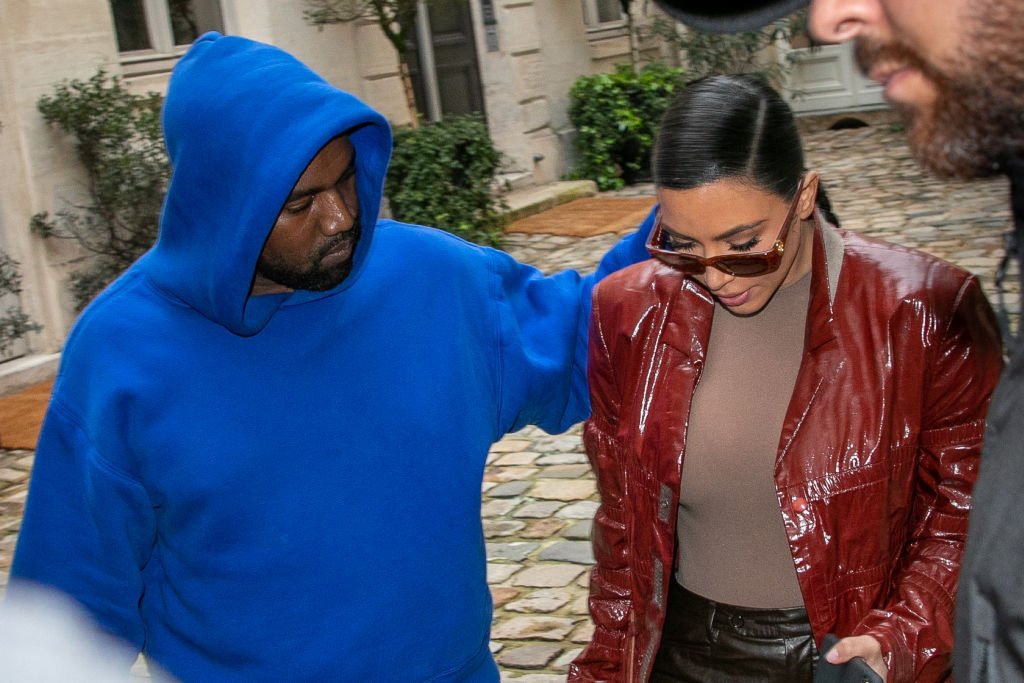 Kim Kardashian West and Kanye West during Paris Fashion Week, March 2020 | Photo: Getty Images
Kanye was captured strolling around the Berlin airport, in Germany, in an all-black Balenciaga ensemble, a satchel purse resting across his body and the new gigantic Balenciaga crocs boots.
He added an easy to wear, off-white, alien-like mask that disguised his entire head, leaving only a dual opening for his eyes framed with dark sunglasses to peer through.
This is not the first time he would sport such a look. Over the weekend, it appeared that he had an occasion in Venice, Italy.
It was the wedding of two famous people, with the crème de la crème in attendance. The couple was D'ESTRËE creator Geraldine Guiotte and Alexander Arnault, who worked at Tiffany & Co. as the EVP.
West, who was scheduled to perform, donned a similar outfit as his most recent look. However, he opted for a bulky black mask covering only his face instead of the full lighter-colored mask.
He was not the only celebrity in attendance. His longtime "frenemy" Jay-Z graced the event with his gorgeous superstar wife, Beyoncé. This led to gossip that the rappers might have buried the hatchet.
CONTROVERSIES OVER FASHION FOLLOWING THE SPLIT
West's recent mask fashion began after an apparent victory scored by his estranged wife, Kim Kardashian. The pair were married for six years, and they share four adorable kids, but towards the end of last year, rumor had it that their union was headed to the rocks.
In February, the Reality TV Show Star, Socialite, Aspiring Lawyer, and Fashion Maven Kim Kardashian slammed her husband with divorce papers.
The latest development about the Kardashian-West divorce saga is that the mother of four won possession of their sixty million dollars LA mansion.
Kardashian and her kids have been residents in the home since February. It was primarily renovated by the rapper who worked in sync with the renowned architect Axel Vervoodt.
After the win, Kardashian paid the father of four the sum of twenty million dollars. The amount estimates the original value before revamping the Hidden Hills Estate, which contains two kitchens, a basketball court, an exotic swimming pool, and a detached gym.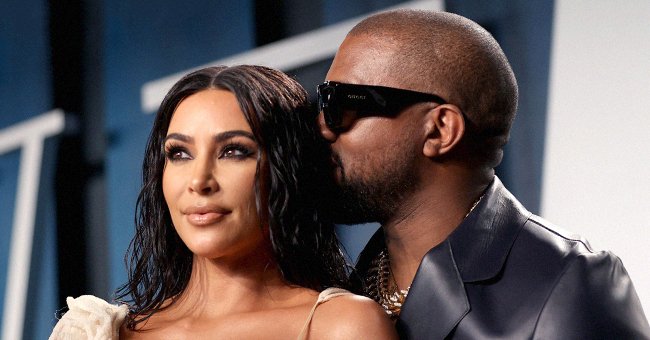 Kim Kardashian West and Kanye West attend the 2020 Vanity Fair Oscar Party, February 2020 | Photo: Getty Images
Kardashian's victory comes as a shock to many who felt that her former lover spearheaded the renovation. It is unclear how he seems about it now, but many have concluded that he is trying to be in the news following their divorce saga.
A few weeks later, the pair were caught on camera leaving a hotel. This was ahead of Kardashian hosting the "Saturday Night Live" show.
West and Kardashian have been spotted rocking different bodysuits and masks after the story of their divorce broke out. Kardashian even stunned audiences at the Met Gala by donning a full-body masked suit.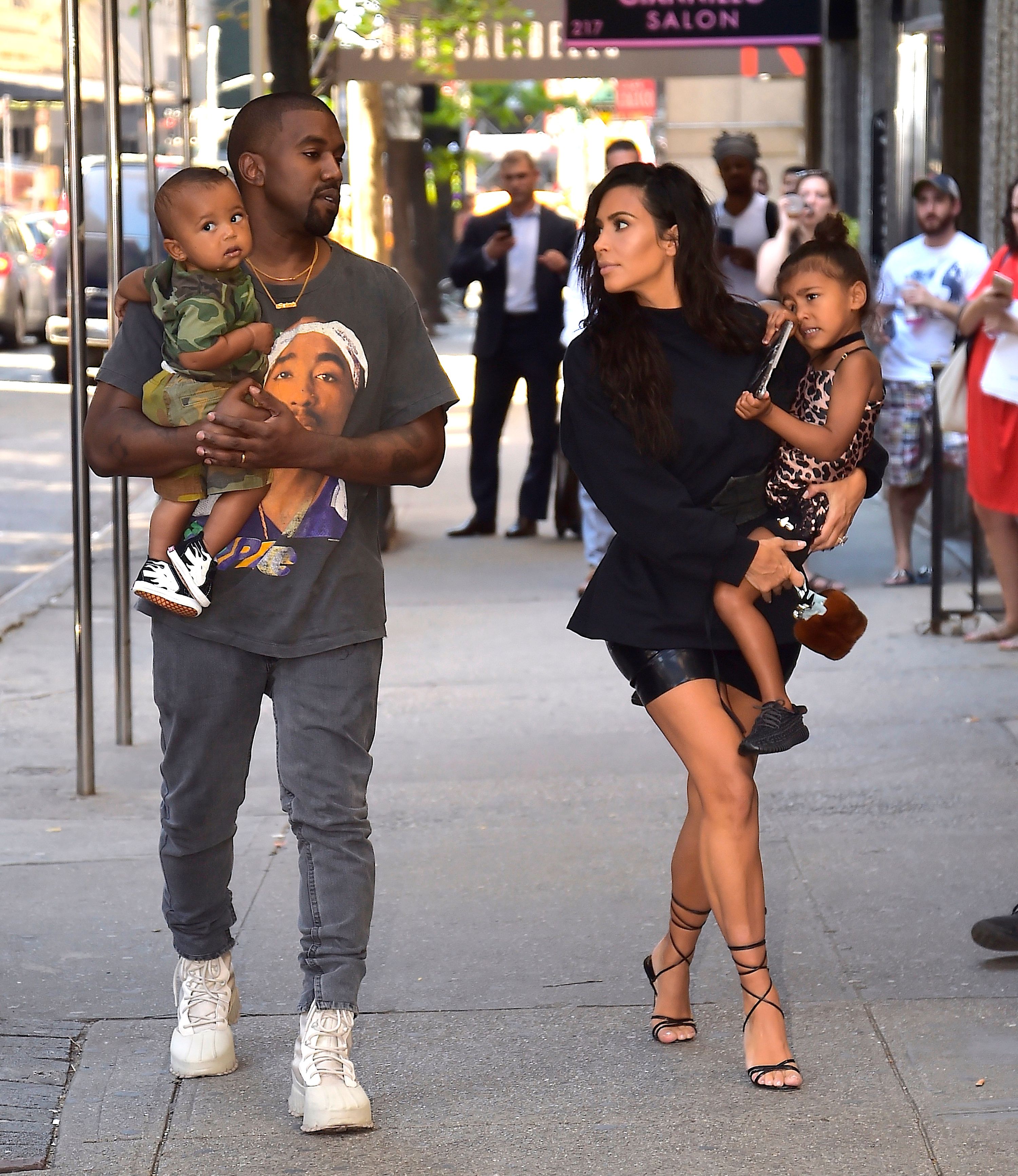 Kanye West and Kim Kardashian with North West and Saint West walking in the Upper East Side on August 29, 2016 | Photo: Getty Images
FANS' EXPRESSIONS
At the Venice wedding, many danced to the rapper's musical tunes. West decided to bless the wedding guests with his hit tracks "Runaway" and "Flashing Lights."
However, his choice of outfit remained a shock to some fans who aired their opinions. The witnesses admitted that the rapper found it troubling to keep his alien mask in place while performing.
They recounted that while he sang standing next to a strapped microphone, West fumbled with the mask, trying to fix it in position as it kept getting in the way of his performance.
THE EXES THAT STICK TOGETHER
After their house became Kardashian's property, fans could comprehend that there was no going back on the divorce for one of the world's best celebrity couples.
Before then, there were rumors that the pair could patch things up and get back together. These rumors resulted from the many times they have supported each other during occasions amid the divorce.
In August, Kardashian graced her estranged partner's event to celebrate his new album. For the listening party, the rapper styled the onscreen goddess in a wedding gown from Balenciaga.
The party was for the rapper's tenth studio album, named after his deceased mother, Donda. Other celebrities like DaBaby and about forty thousand fans attended the event at the Soldier Field Stadium.
Kardashian was present for all the listening parties hosted by West. Consequently, many speculated that the couple were back together or making moves to settle their differences and toss out the divorce papers.
A few weeks later, the pair were caught on camera leaving a hotel. This was ahead of Kardashian hosting "Saturday Night Live." They were seen leaving the venue and made sure to avoid contact with the paparazzi.
These two have been seen in each other's company for some time. Although they refused to show any PDA, fans thought things would get better. It did, but not in the way many had hoped.
The former couple, who are in the middle of a divorce, have remained cordial and continue to reflect positivity, leading many to think they are back together. Such couple goals!
Please fill in your e-mail so we can share with you our top stories!