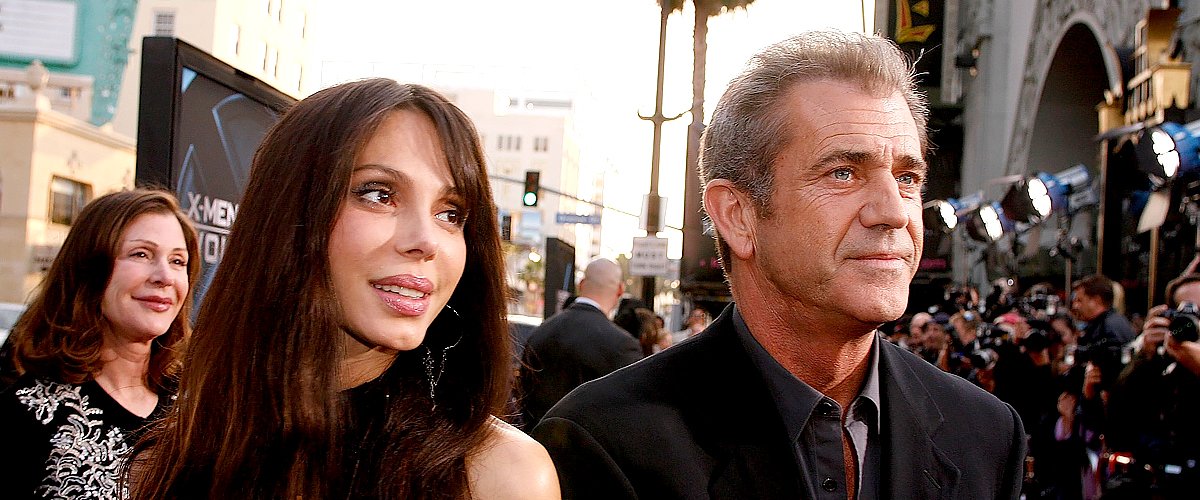 Getty Images
Mel Gibson Appeared with a Woman on the Red Carpet Amid His Divorce Worth $425 Million
After 28 years of marriage, actor Mel Gibson and his wife, Robyn Denise Moore, separated due to irreconcilable differences. The proceedings ended up being one of the most expensive at the time.
During the divorce proceedings in April 2009, Gibson and Moore revealed that they had been separated since August 26, 2006. Since six of their seven children were adults, they were to have joint custody of their son, a minor.
Moore did not file for divorce out of the blue. Things started degenerating when Gibson was spotted on the beach with a woman other than his wife.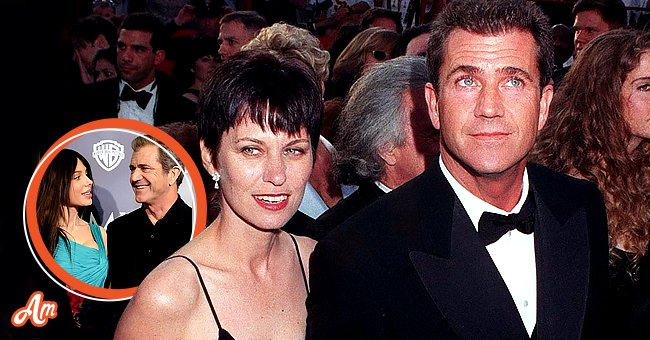 Mel Gibson and Robyn Denise Moore at the Academy Awards, March 24, 1997. Insert: Mel Gibson and Oksana Grigoriewa at the "Edge of the Darkness" premiere on February 1, 2010 in Madrid, Spain | Photo: Getty Images
ABOUT MEL GIBSON
Rising to Hollywood Olympus in the late 1980s, Gibson is one of the most famous actors of all time. He went on to have his share of troubles in life.
Initially known for his "Mad Max" and "Lethal Weapon" series of films, Gibson turned to dramatic roles and directing over time. Consequently, he managed to win the Oscar for Best Director in 1996 with the film "Braveheart."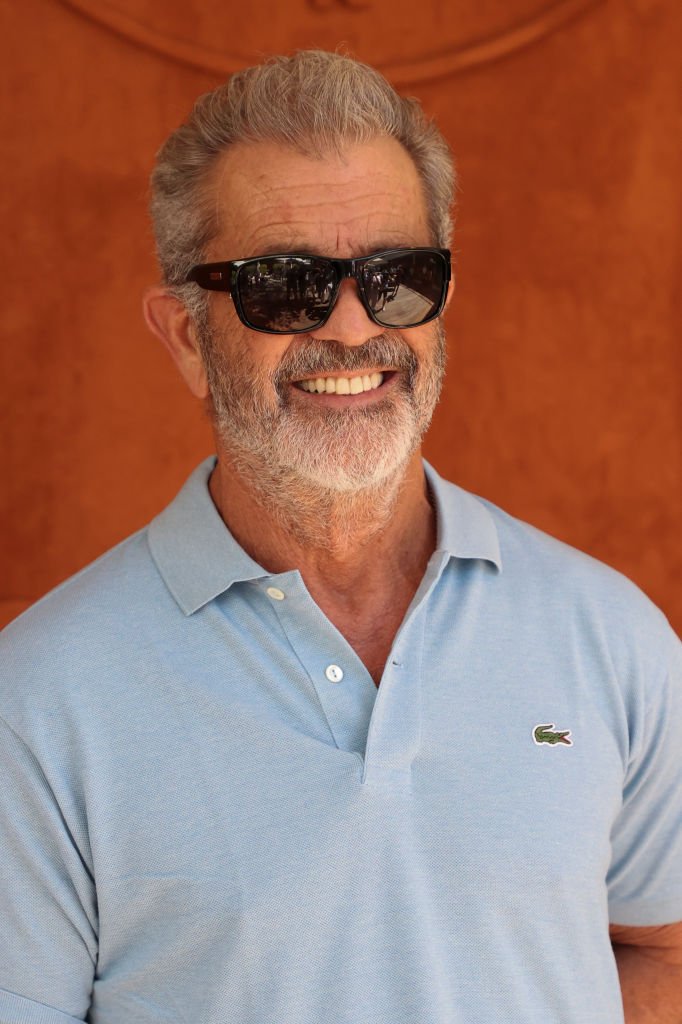 Mel Gibson at the Men's Singles Final during the 2021 French Open on June 13, 2021 in Paris | Photo: Getty Images
In 2004 he directed the colossal "The Passion of the Christ," in 2006 "Apocalypto," a film focusing on the history of pre-Columbian civilizations, and in 2016, the war film "Hacksaw Ridge," set during World War II.
Undecided whether to turn to journalism or become a chef, he attended the National Institute of Dramatic Arts (NIDA), where one of his sisters enrolled him without his knowledge after seeing him playing with cameras.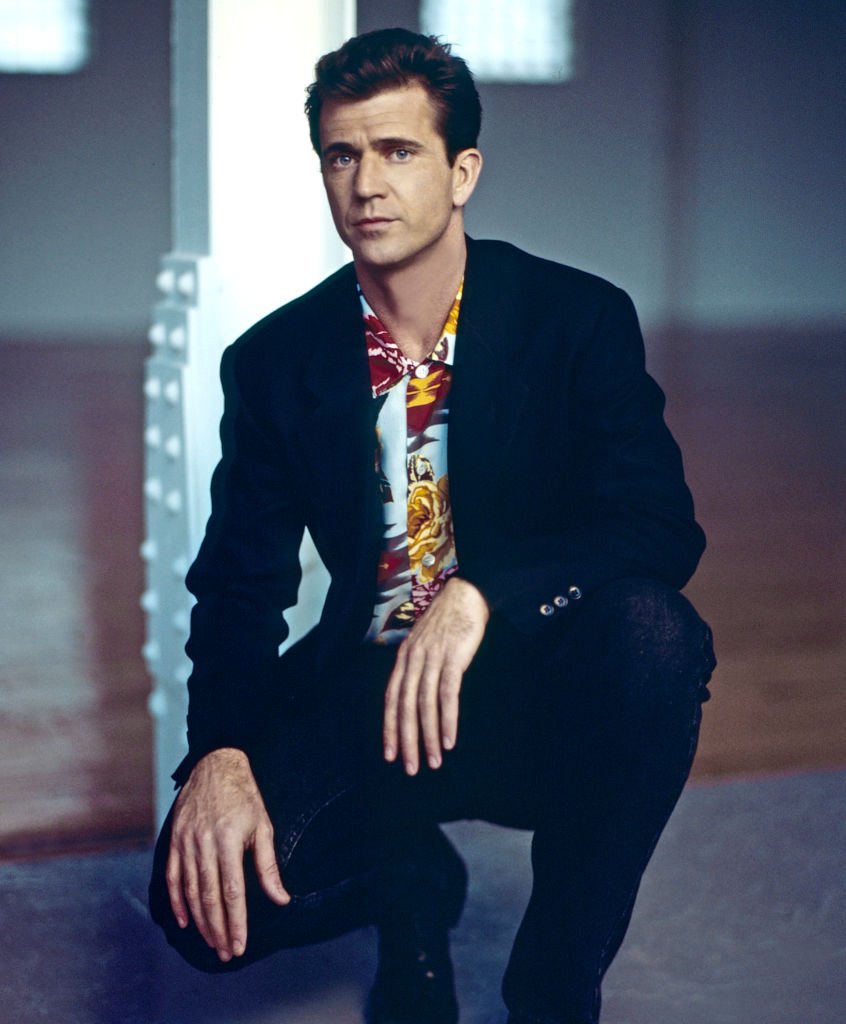 Mel Gibson poses for a portrait in Los Angeles in 1990 | Photo: Getty Images
In 1977 Gibson graduated from NIDA and immediately landed parts in various television series. His early TV projects include "The Sullivans," "Cop Shop," and "Punishment," and the film "Summer City."
In 1987, he got the part in "Lethal Weapon," a Richard Donner film that brought Gibson huge international success. From that moment on, he was on a roll.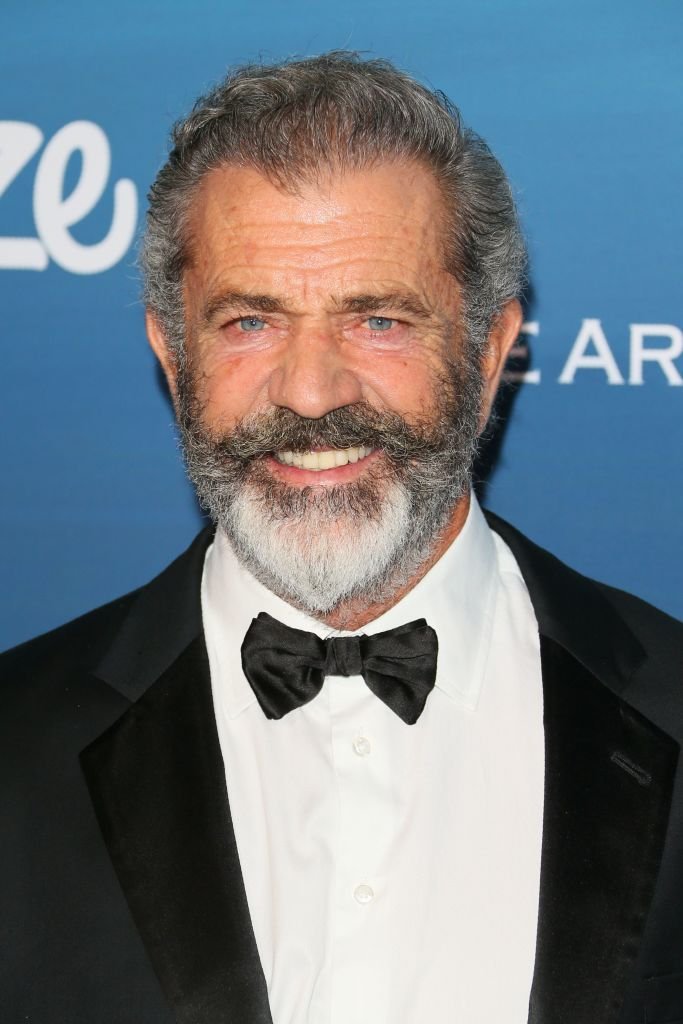 Mel Gibson arrives for the Art of Elysium's 12th annual Gala, in Los Angeles, California, on January 5, 2019 | Photo: Getty Images
Facilitated by his ability to produce movies through "ICON Entertainment International" in 1993, he decided to make his debut as a director. He chose to tell the story of a teacher in "The Man Without a Face."
In 1997, he received the most important Australian honor: the Officer of the Order of Australia. For three years, 1990-1991 and 1996, he was placed on the list of the 50 sexiest show characters on the planet.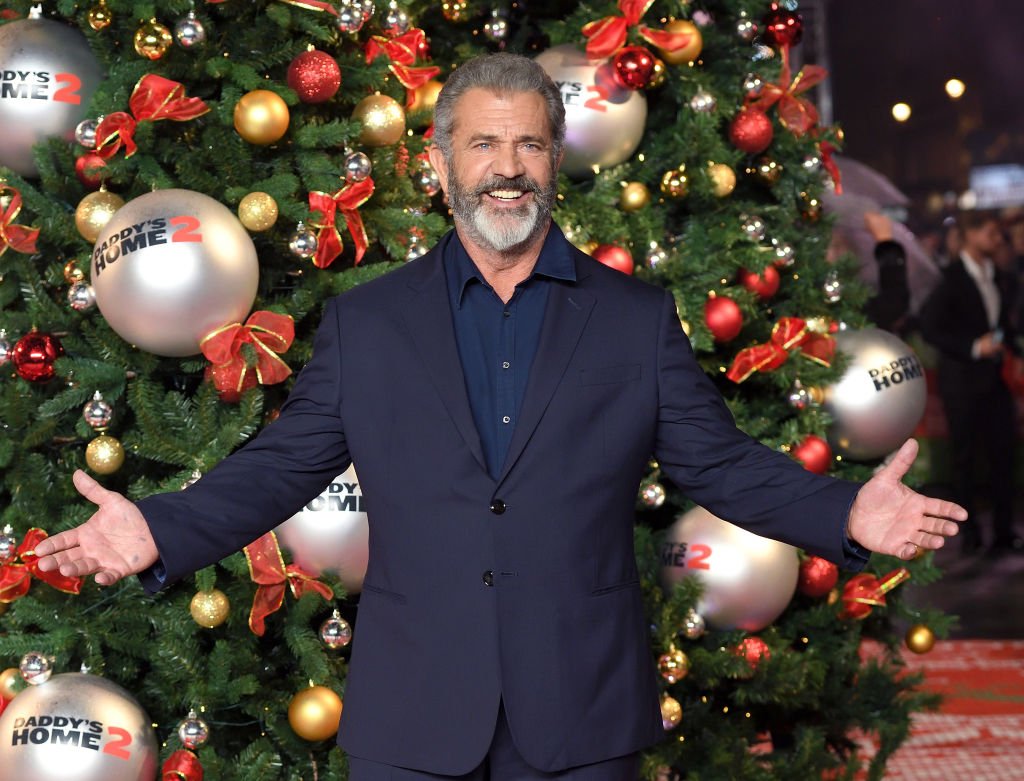 Mel Gibson at the UK Premiere of "Daddy's Home 2" at Vue West End on November 16, 2017 in London | Photo: Getty Images
In the 2000s, Gibson abandoned the stage, devoting himself almost exclusively to a career as a director. His third effort as a director was "The Passion of the Christ."
The sensational film tells the last hours of Christ and his crucifixion on Golgotha. The film, released in theaters in 2004, received as much acclaim as it did receive fierce criticisms.
Upon its release in theaters, it sparked intense debates, especially due to accusations of excessive use of violent scenes and anti-semitism.
The film eventually became the most-watched film in the celebrations of Easter in 2004. Due to its success, Gibson has promised to release a sequel.
In 2010, after five years of acting break, he returned to the big screen to play a cop seeking revenge for the death of his daughter in "Edge of Darkness."
In 2014 he joined the cast of the third installment of the "Expendables" franchise, "The Expendables 3." In 2016 he presented the film he directed "Hacksaw Ridge" at the Venice Film Festival.
Mel Gibson and Robyn Moore attend the "Hamlet" Westwood Premiere on December 18, 1990 | Photo: Getty Images
GIBSON'S PERSONAL LIFE
In 1985, Gibson became the first person to be voted the "Sexiest Man Alive" by People magazine. Before then, he was married to Moore, a dental nurse he met in the late 70s and even shared an apartment with.
In 1980, they were married and had seven children: Hannah (1980), Edward and Christian (1982), William (1985), Louis (1988), Milo (1990), and Thomas (1999).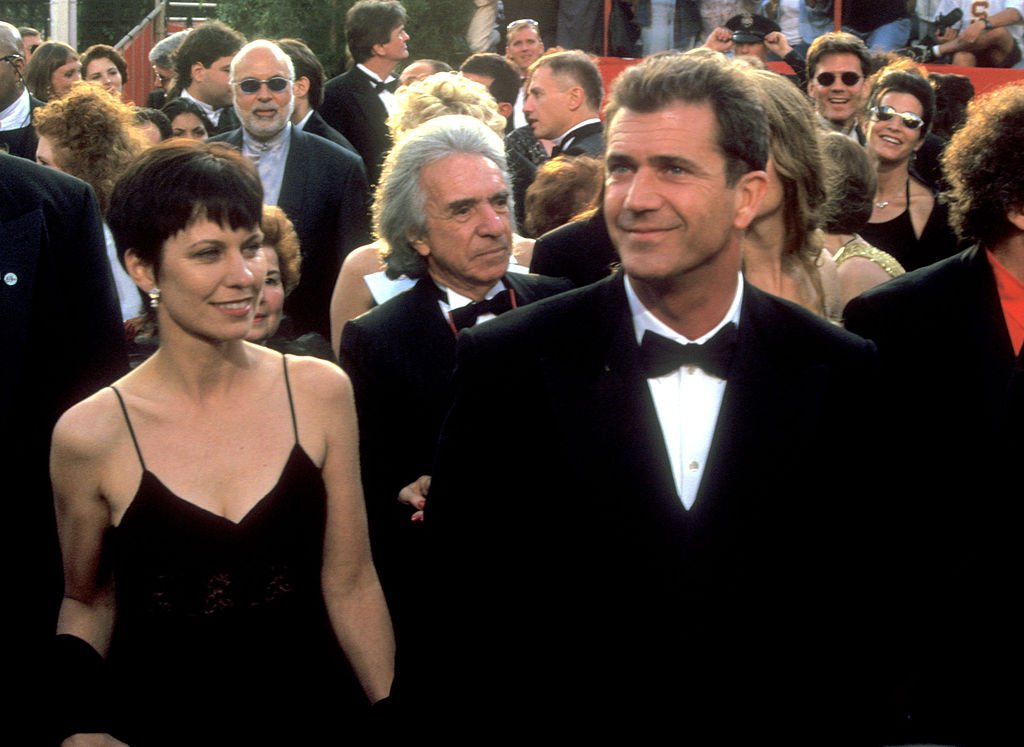 Mel Gibson and Robyn Moore at the 69th Annual Academy Awards, March 24, 1997 | Photo: Getty Images
In 2006, after 26 years of marriage, the couple separated, and Moore filed for a divorce. The split turned out to be one of the most expensive in the history of Hollywood at the time, costing over four hundred million dollars.
The spouses had not signed any prenuptial contracts, and therefore, according to Californian laws, the woman was entitled to ask for half of the actor's fortunes.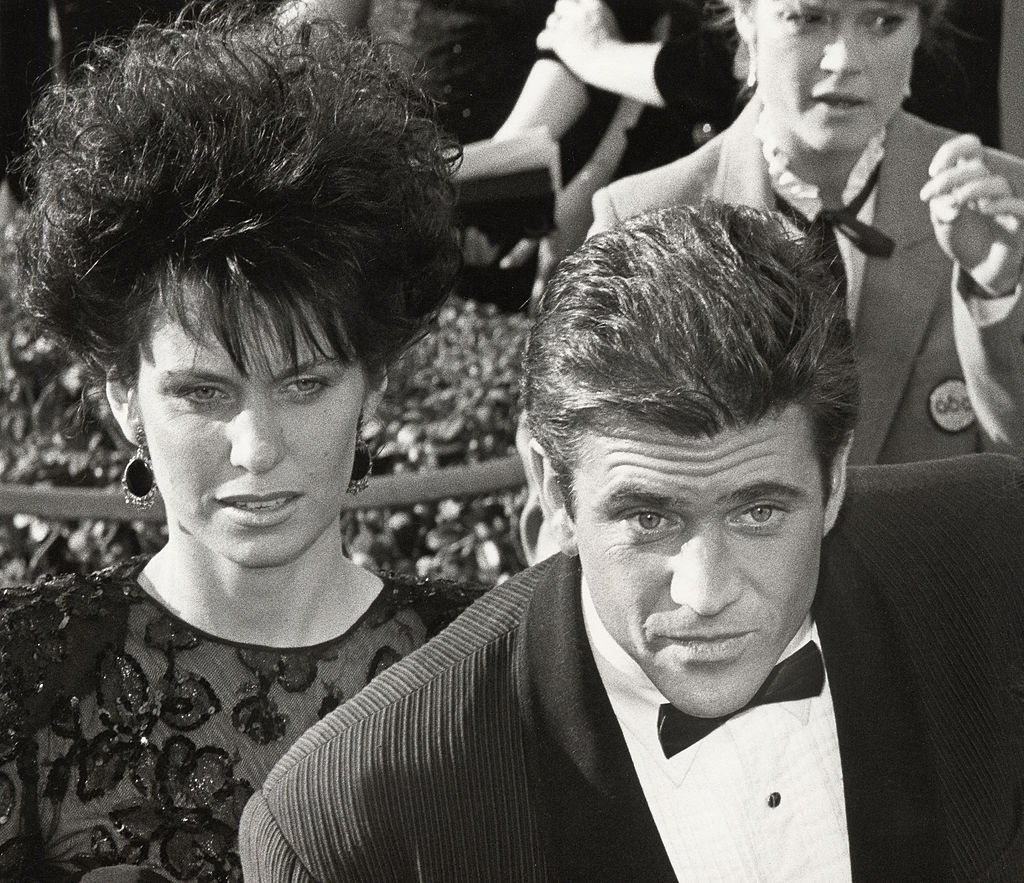 Mel Gibson and Robyn Moore at the 60th Annual Academy Awards, April 11, 1988 | Photo: Getty Images
That same year, he was arrested and sentenced to three years in prison for driving under the influence and aggravating anti-semitic insults against the policemen who had stopped him.
The cause of the divorce was said to be a result of Gibson's relationship with the Russian pianist Oksana Grigorieva. Moore announced the separation after the media released intimate pictures of Gibson and Grigorieva on the beach.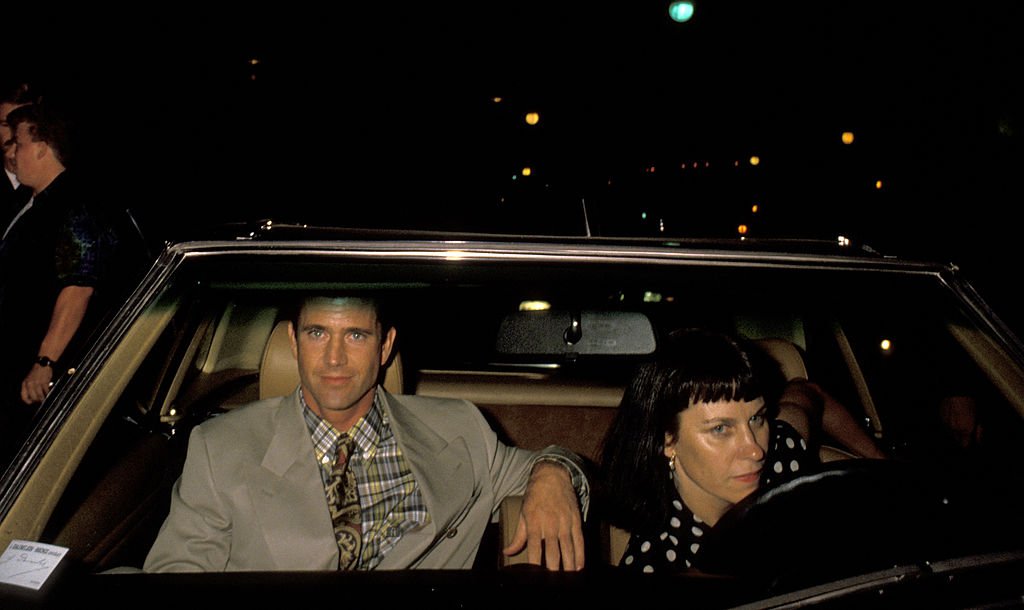 Mel Gibson and Robyn Moore at the screening of "Listen Up: The Lives of Quincy Jones" on September 23, 1990 | Photo: Getty Images
The spokesperson for both parties initially denied their association. However, barely a month after Moore filed the divorce, Gibson was seen on the red carpet with Grigorieva at the screening of "X-Men Origins: Wolverine."
Six weeks after Moore started the divorce process, Gibson announced that his Russian girlfriend was expecting and was already in her second trimester. He was thrilled and excited to be a father once again.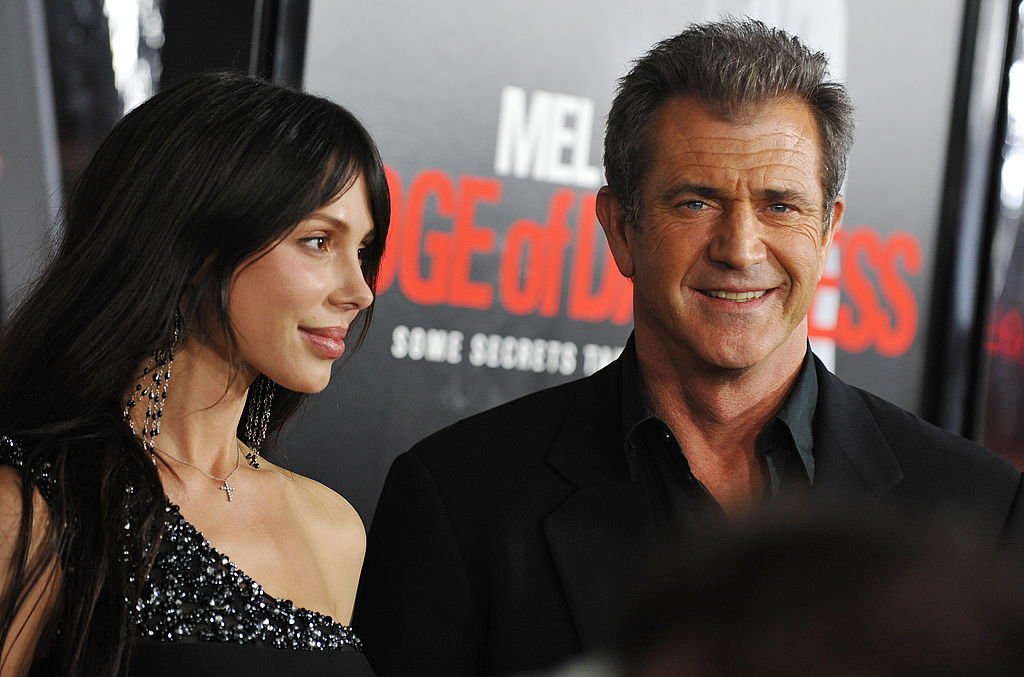 Mel Gibson and Oksana Grigorieva at the premiere of "Edge of Darkness" on January 26, 2010 in Los Angeles, California | Photo: Getty Images
Close sources assured the public and his fans that Moore didn't know Gibson's girlfriend was pregnant when she filed. Therefore, the pregnancy could not have been the leading cause of their divorce.
On October 30, 2009, Gibson announced that Grigorieva had given birth to their baby girl Lucia in an undisclosed hospital in Los Angeles. The news meant he was a father for the eighth time.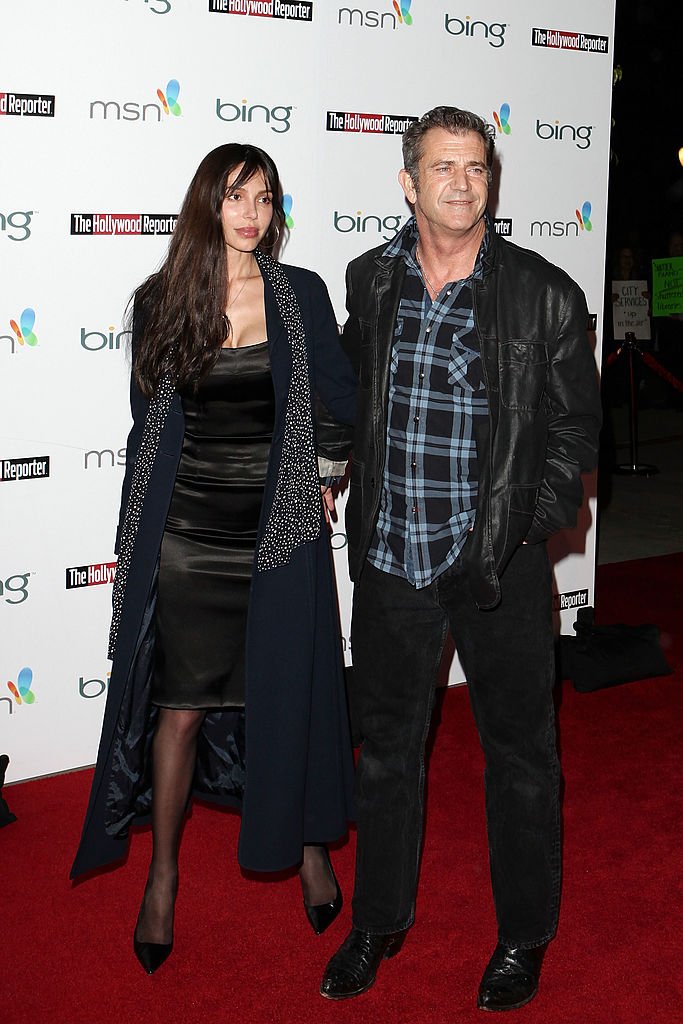 Mel Gibson and Oksana Grigorieva at The Hollywood Reporter Reception Honoring Oscar Nominees at The Getty House on March 4, 2010 in Los Angeles | Photo: Getty Images
In 2010, Grigorieva left Gibson, accusing him of mistreatment, racist insults, and death threats. However, Moore said that she was never abused while she was married to Gibson during this tumultuous period.
After the end of the relationship with Grigorieva and a dark period for his career and private life, the actor made peace with his ex-wife, with whom he has been photographed several times.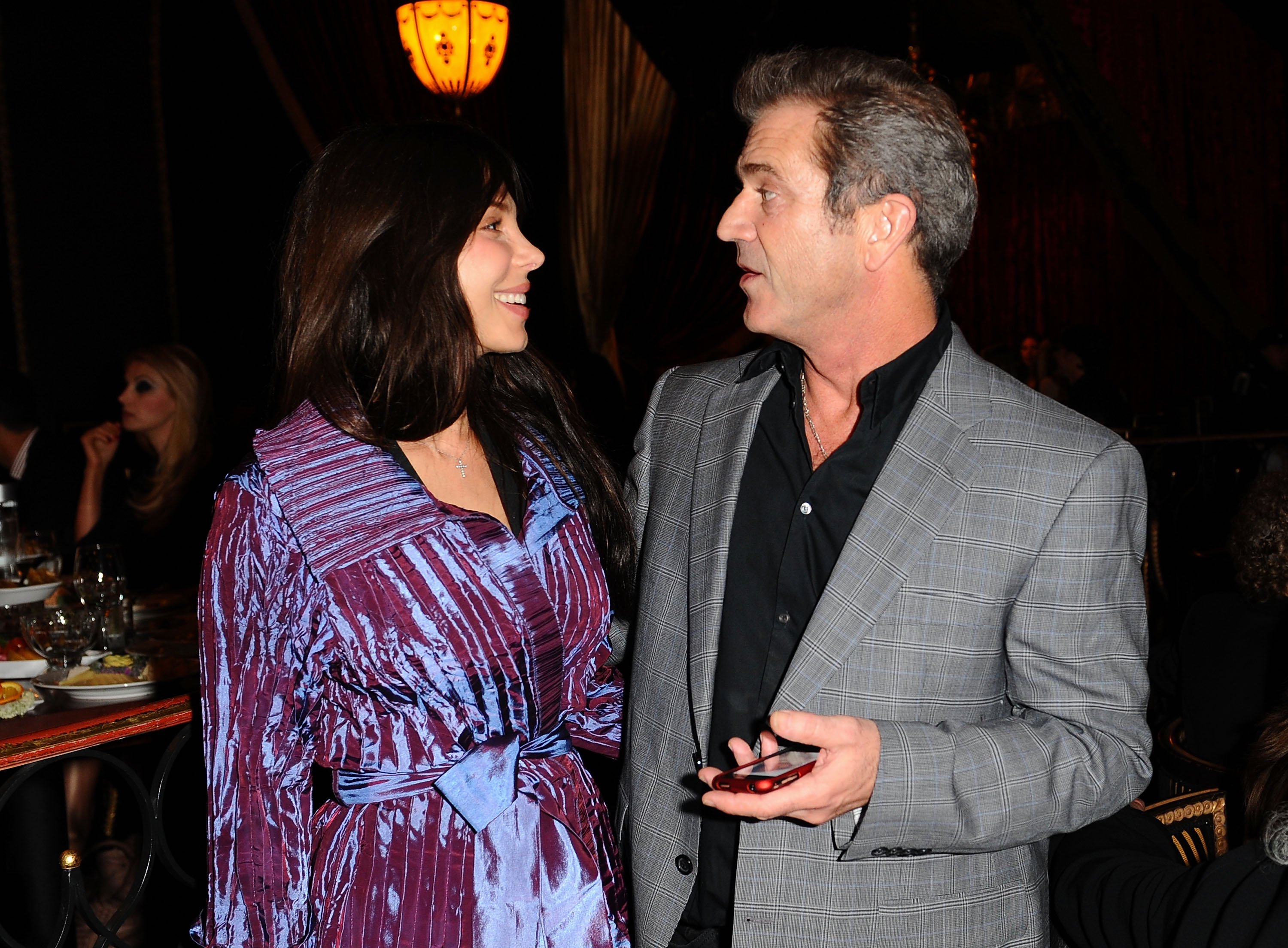 Mel Gibson and Oksana Grigorieva at the Chernobyl Children's Project International Benefit on February 11, 2010 in Studio City, California | Photo: Getty Images
In August 2011, he negotiated to pay seven hundred and fifty thousand dollars to Grigorieva as compensation. He also settled joint custody of their daughter and provided his ex with a house to keep until their child turned 18.
However, In 2013, Grigorieva sued her lawyers for advising her to sign a bad agreement. The mentioned arrangement included not taking legal action against Gibson as it would compromise her financial settlement.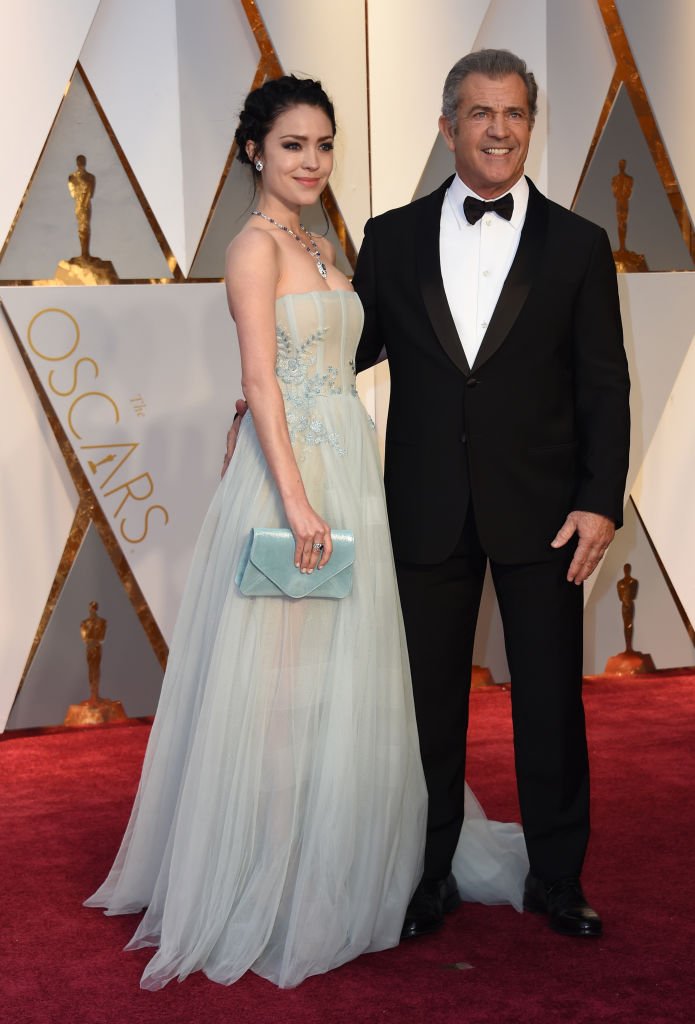 Mel Gibson and his girlfriend Rosalind Ross arrives on the red carpet for the 89th Oscars on February 26, 2017 in Hollywood | Photo: Getty Images
On December 23, 2011, Gibson's divorce was finalized. Without having signed a prenuptial agreement, Moore was entitled to four hundred and twenty-five million dollars, half of what Gibson owned.
Since 2014, he has been romantically linked to the former champion equestrian vaulter and writer Rosalind Ross. The couple had a son, Lars Gerard, born on January 20, 2017, the ninth child for the actor.
Please fill in your e-mail so we can share with you our top stories!