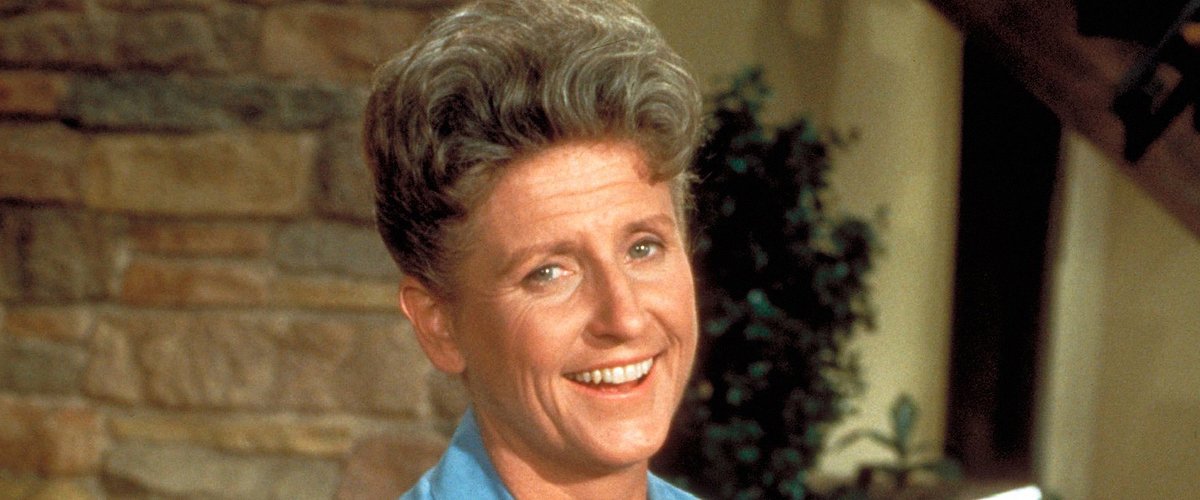 Getty Images
Ann B Davis Was Rumored to Be a Lesbian & Reportedly Lived with a Couple for Almost 4 Decades
Ann B. Davis was a thrilling actress to watch on the TV series "The Brady Bunch." Although she kept her lifestyle intimate, there were rumors about her sexuality. Meet the woman who had no home for almost four decades.
Ann B. Davis, the celebrity with a twin, was one of the longest cast members on the classic hit series, "The Brady Bunch." She appeared on the show for its entire five seasons and later showed up for reruns.
These were all projects Davis felt passionate about; although she was talented, she admitted to being happy with her career and felt grateful whenever there was a job onscreen for her.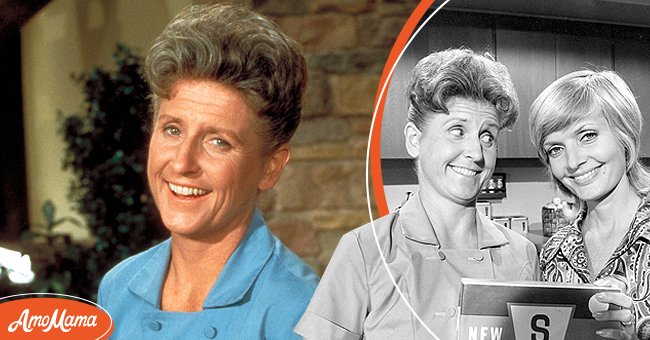 Ann B Davis on season two of the "The Brady Bunch" on February 10, 1970 [left]. Ann B. Davis, and Florence Henderson during an appearance on "The Brady Bunch" season three on May 5, 1971 [right]. | Photo: Getty Images
Many saw her as Alice Nelson, the family's housekeeper and a trusted friend on "The Brady Bunch." But her character was portrayed as a gay stereotype even in other TV works. She was always an upbeat, independent woman with well-thought-out principles to govern her life.
Not many knew her personal affairs. Neither her fans, cast members, or crew knew Davis too well, except most of what she displayed on-air, and that was to stay in character.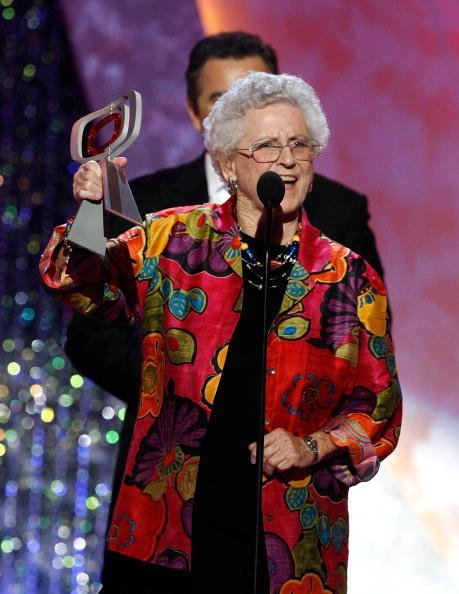 Ann B. Davis at Barker Hangar on April 14, 2007 in Santa Monica, California | Photo: Getty Images
However, there were lots of rumors that made the rounds in the industry. Most revolved around Davis's sexuality and lifestyle, and during a stage performance, another famous female entertainer Suzanne Westenhoefer let the cat out of the bag while addressing her audience.
Westenhoefer, who had openly admitted to being a lesbian at the time, explained that there are other women in the industry with similar sexual orientations.
She called out a number of shows and some cast members, adding that even though the producers of the shows twisted the scripts so that these onscreen goddesses could be seen as heterosexuals, it was evident that they were not.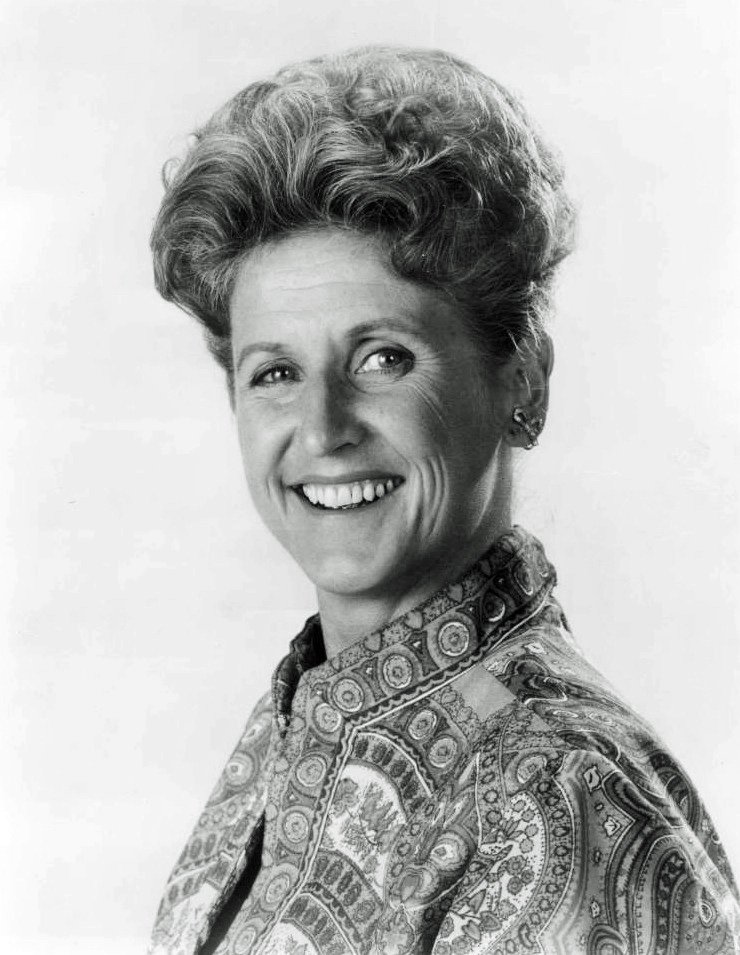 Ann B. Davis, circa 1973 | Photo: Wikimedia Commons, Public Domain
Westenhoefer was correct about the plot twist by producers of "The Brady Bunch.'' They felt that Davis was not femmy enough, so they gave her a butcher as a boyfriend.
In the remake of "The Brady Bunch" as a movie, in 1995, another actress played the role of Alice Nelson, and her name was Henriette Mantel.
She talked about her role in the film and how they sidelined her to portray a seemingly feminine role, making it difficult for people to care about her looks.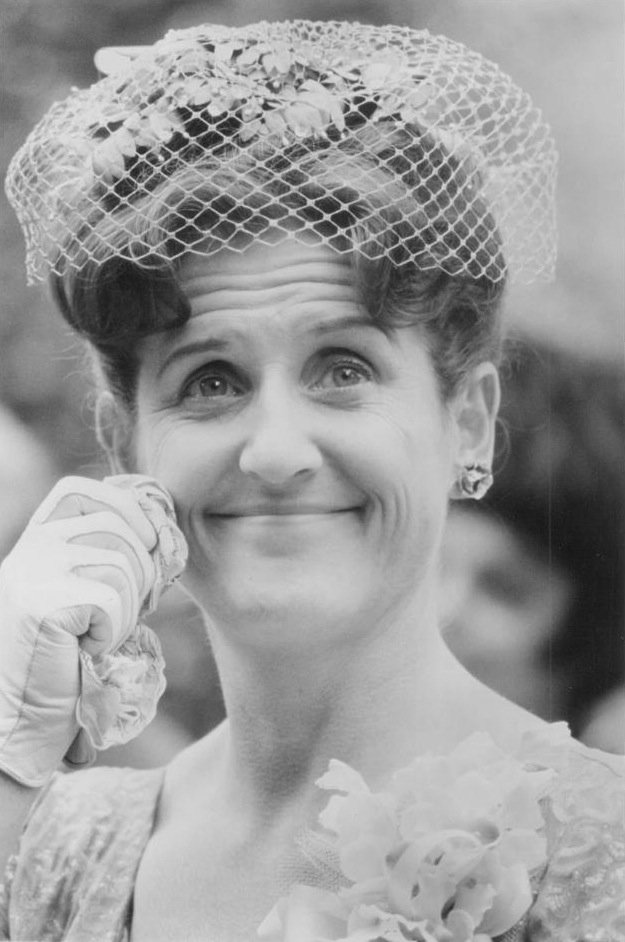 Ann B. Davis promoting her role on the ABC comedy series "The Brady Bunch" in 1969 | Photo: Wikimedia Commons, Public Domain
In addition to not looking pretty on camera, Mantel said that she had a conversation with Davis, and they agreed that their roles were stereotyped, as neither was made to cook or have kids.
DAVIS'S REALITY BACK HOME
After her days as Alice Nelson, the housekeeper on the show, Davis sold her Los Angeles home in 1976 and regained residency with a religious couple in Colorado.
The man was an Episcopal bishop, and his wife maintained the same faith. Davis was also a part of the team, as she exhibited similar faith in their beliefs.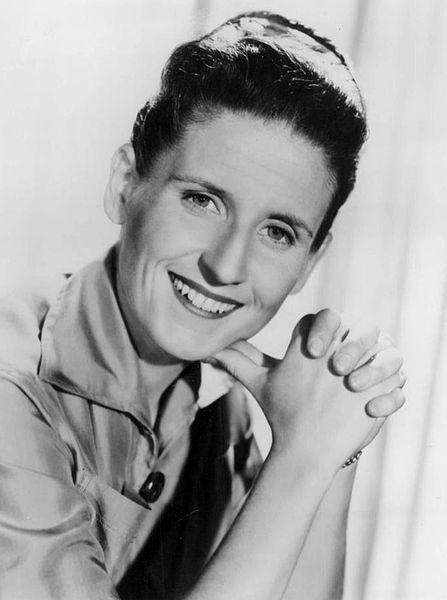 Publicity photo of Ann B. Davis. | Photo: Wikimedia Commons, Public Domain
The group was passionate about their prayer life and was consistent with studying the Bible. Their Christian faith was the foundation of their relationship.
Davis lived with the couple for almost four decades. Not many journalists looked into the actress's unconventional and private lifestyle, as she had comfortably lived in the Christian community, not minding the rumors.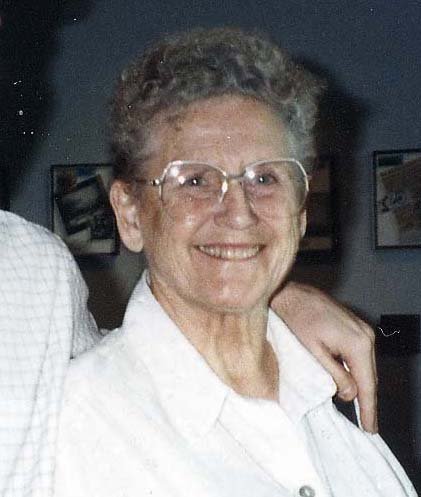 Ann B. Davis. taken at a guest appearance at a radio station. | Photo: Wikimedia Commons, CC BY 2.0
As far as she was concerned, she was unbothered and did not have to defend her choices, at least not to the world. It also acted as a defense against homosexuality, while it promoted a woman's choice to be single for life.
Despite her religious extremism, Davis never gave up on theatrical works. She still showcased her talent in shows and commercials, and for three decades, maintained her position as one of the three closeted cast members of "The Brady Bunch" show.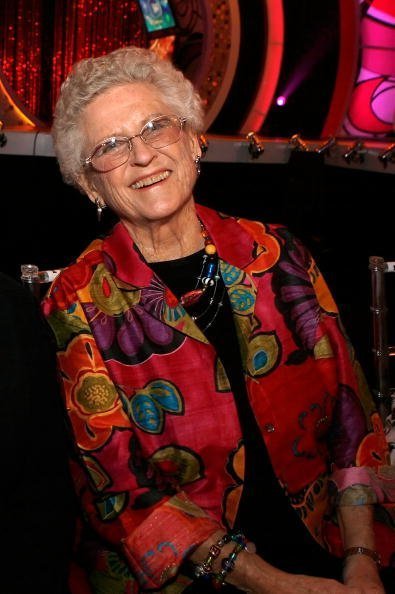 Ann B. Davis at Barker Hangar on April 14, 2007 in Santa Monica, California. | Photo: Getty Images
DID DAVIS OPEN UP ABOUT HER SEXUALITY?
The answer to this question is enshrined in mystery still. The actress never married, but her twin sister did, and the other half also went on to have kids.
Both Davis and her sister were two different sides of a coin who fashioned their lives differently. Davis was the popular one who did not speak about her lifestyle and sexuality.
However, in an interview held over the phone between Boze Hadleigh, Davis seemed to have comfortably let out more than she would have on any given day.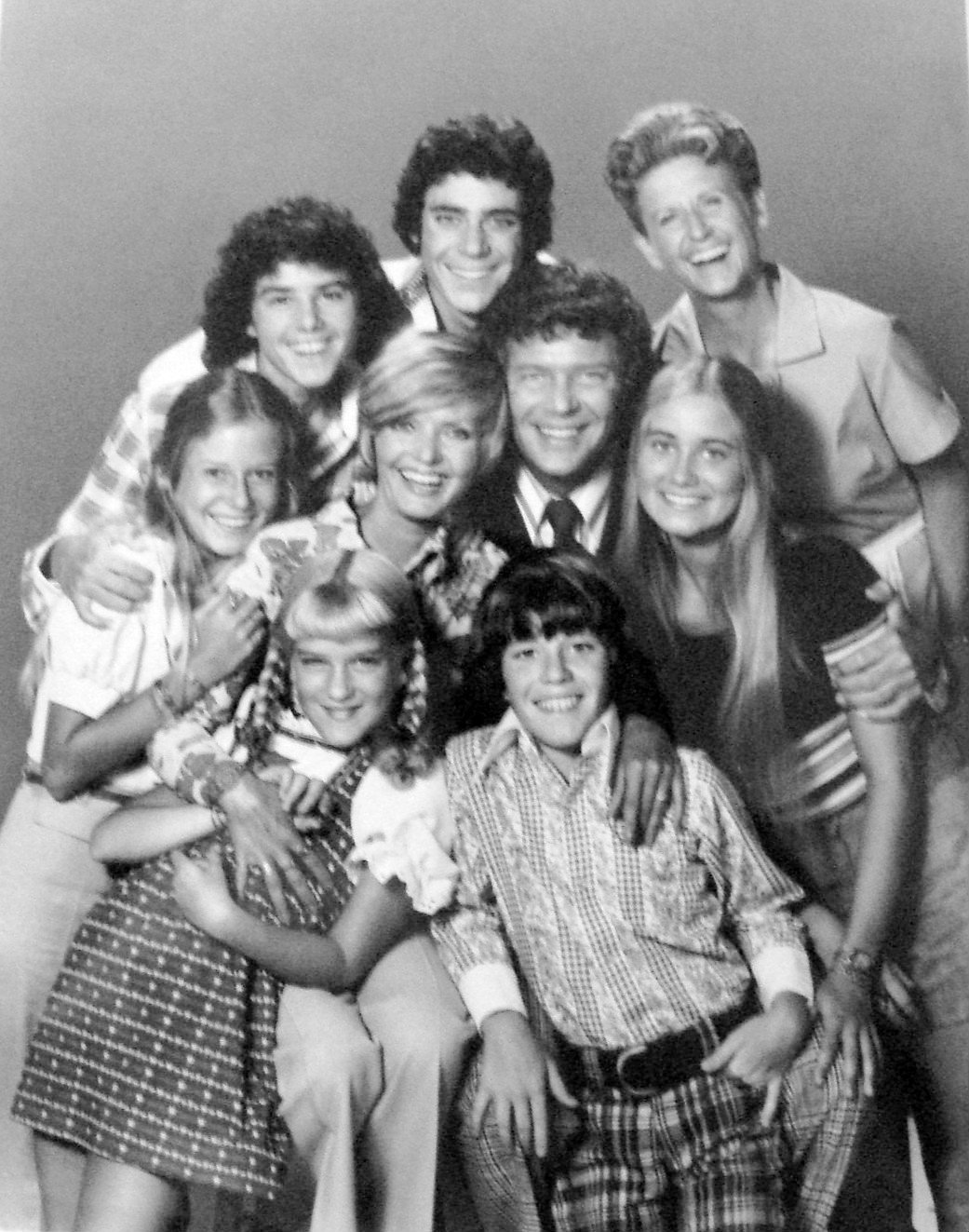 Cast photo from the television program "The Brady Bunch" | Photo: Wikimedia Commons, Public Domain
The journalist had asked her provocative questions indirectly, referencing her life choices with her twin sister's. In the end, Davis revealed that it was up to the individual to choose what course to chart.
Hadleigh said many live in the closet because of the fear of bigotry and discrimination. In response, "The Brady Bunch" alum added that some people could handle living in the closet.
She later asked the interviewer the essence of the questions, adding if it had any relevance to her real-life or her onscreen self, Alice Nelson. Davis also added that if she agreed to Hadleigh's claims, the interview should not be published.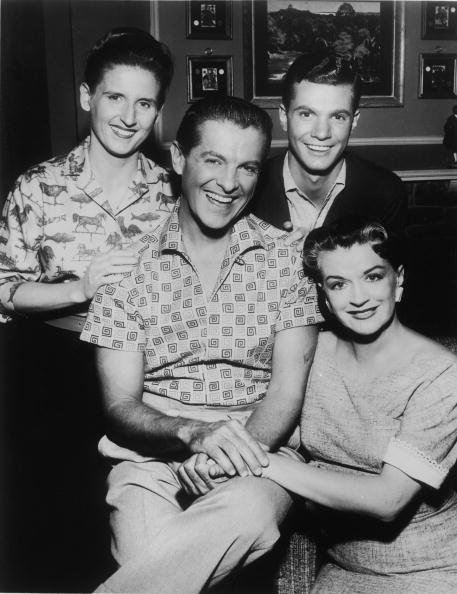 Ann B. Davis, Robert Cummings, Dwayne Hickman, and Rosemary DeCamp, circa 1950s. | Photo: Getty Images
ALL ABOUT HER LIFE/ DEATH
Davis was born in 1926 with her twin sister, Harriet. During her toddler years, her family migrated to another city where the sisters grew up.
As she advanced in age, Davis felt inclined to pursue a career in medicine and enrolled at the University of Michigan. However, after watching her older sibling perform on stage, she changed her course and graduated with a degree in theatre.
She began to perform at a cabaret-coffeehouse for years. It did not take long before a casting agent saw the then 28-year-old actress and suggested she try out "The Bob Cummings Show."
The young actress later became a cast member for the show, as Charmaine Schultz, aka Schultzy—a lovesick secretary for a playboy photographer in Hollywood.
It ran for four years; Davis won two Primetime Emmy Awards for Outstanding Supporting Actress in a Comedy Series before landing a role on "The Brady Bunch."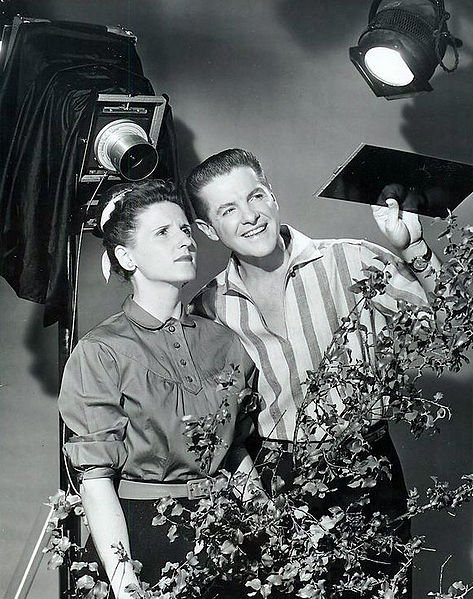 Publicity photo of Bob Cummings and Ann B. Davis from the television program The Bob Cummings Show. | Photo: Wikimedia Commons, Public Domain,
In 2014, Davis died at age 88 in San Antonio after knocking her head in her bathroom the previous night and was found unconscious the next day.
Davis remains one of the best acts in the comedy series. Despite the mystery that surrounds her, she remains a relevant topic of discussion in the entertainment industry, owing to her contributions in the field that outlives her.
Please fill in your e-mail so we can share with you our top stories!