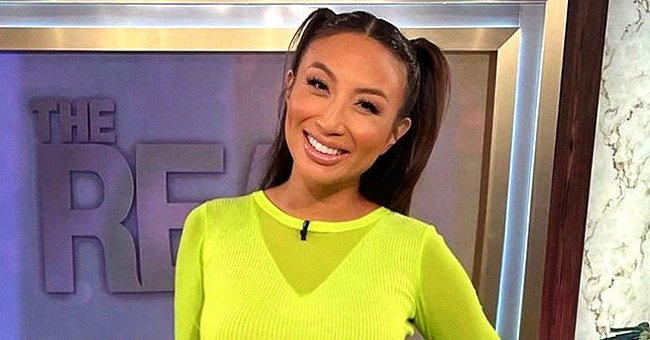 instagram.com/thejeanniemai
Jeannie Mai, Who Once Said She Didn't Want Kids, Flaunts Baby Bump in Tight Neon Dress in Pic
Jeannie Mai is one gorgeous mom-to-be, and she's basking in her pregnancy glow. What not a lot of people know, however, is that she once shared that she did not want to have children. Here's what changed her mind.
Jeannie Mai has come a long way since starting out as a makeup artist for the cult-favorite brand MAC. Now, she is best known for being a co-host on "The Real," where she often opens up about her personal life to the show's viewers.
After her messy divorce from her ex-husband Freddie Harteis, Mai found love with rapper Jay "Jeezy" Jenkins. They married on March 27, 2021, which Mai later revealed as the first day they started in vitro fertilization (IVF) treatments.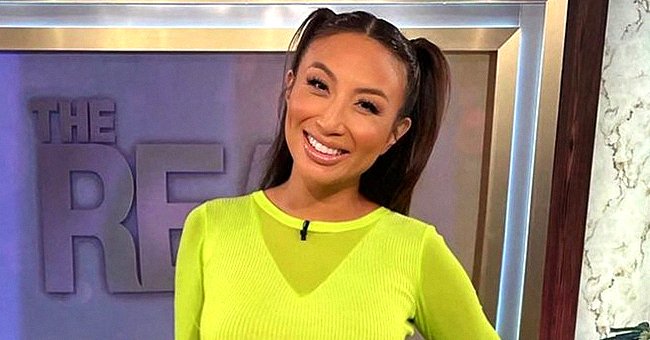 Jeannie Mai poses on the set of "The Real" circa October 2021 | Source: Instagram.com/thejeanniemai
PLANNING THEIR PREGNANCY
Opening up about the process, she revealed they started getting in vitro shots on that day, and it went on for about two weeks. However, during that time, she got a call from her doctor with the most unexpected news, which she shared:
"I call the doctor, and the doctor is like, 'Stop taking your shots. You're pregnant. You guys got pregnant on your own.' We got pregnant a week after the wedding."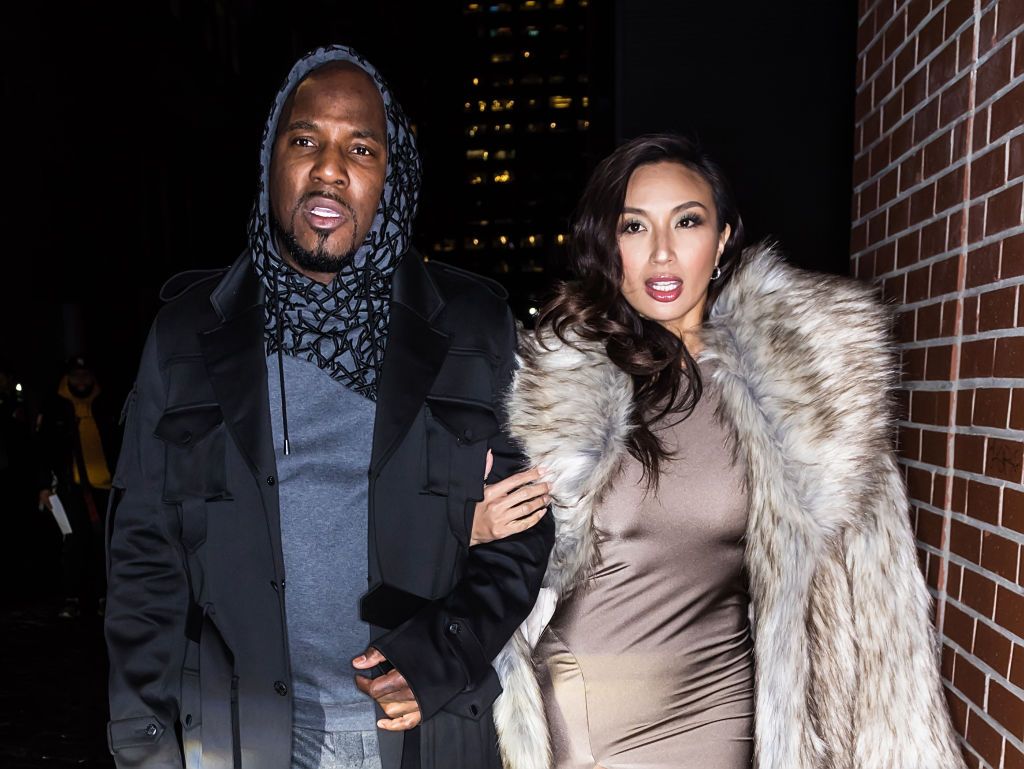 Rapper Jeezy and Jeannie Mai are seen leaving the Christian Siriano Fall Winter 2020 NYFW at Spring Studios on February 06, 2020 in New York City. | Source: Getty Images
A CHANGE OF HEART
Previously, Mai admitted that she was defiant about having children. Growing up, she thought she knew what she wanted and what type of woman she wanted to become, and being a mom wasn't it.
Ultimately, the reason why she decided to start a family with Jeezy was because of love. Her husband shifted her outlook on how the future would be, making her comfortable enough to start a family.
HER CHILDHOOD TRAUMAS
Mai had always been open about the sexual abuse she suffered as a child. Due to the trauma that it brought about, she continues to worry about how she will protect her child in a way that she wasn't.
In 2019, she revealed that she was molested by a family member when she was 9. The abuse led to an almost ten-year-long falling out with her mom, Olivia, who initially did not believe her.
WORKING ON HER LIFE
Admittedly, Mai continues to work on her relationship with her mother after everything she's been through. Until today, she deals with trust issues and confidence following the damaging incident that happened to her.
When Mai met Jeezy, there was no pressure to have children on either side. However, as their relationship progressed, her desire to start a family with the rapper also grew. Together, they wanted to give their child the childhood that they "never had."
GIVING MOTHERHOOD A CHANCE
Now, more than ever, Mai is ready to give motherhood a chance. After all that she's been through, she finally admits that her heart is prepared to be a mom.
Her husband, Jeezy, has three children named Jadarius, Shyheim, and Amra from previous relationships. Now, their growing blended family will include their bundle of joy.
EXPERIENCING TRUE LOVE
Mai is grateful to have fallen in love with Jeezy, who showed her what it meant to feel safe. Thanks to their healthy and secure relationship, she started envisioning what life would be like for them, which meant becoming parents and having children together.
Just a couple of months after their split, Harteis would welcome a child with his new girlfriend Linsey Toole.
HER PAST RELATIONSHIP
While hosting the show in 2018, Mai opened up to her co-hosts that one significant factor for why she and her ex-husband decided to file for divorce was because she chose not to have children with him.
The TV personality admitted that she had always been honest about not wanting to have kids when they first started dating. At the time, Harteis was in love with her too, and he decided to go with what she wanted, thinking it was what he wanted as well.
LEADING TO THE DIVORCE
However, as years passed, Harteis decided to be honest in saying he wanted to have children. It was also something Mai had noticed, as she could see how well he interacted with children. She said:
"..if the man really desires to be a father, and you know that you are that block between that happening, you just don't feel right about yourself every single day."
A MESSY SEPARATION
It was a messy roller coaster of events after they split. While Mai wished Harteis all the best and even claimed he'd be an "amazing dad," there were also times wherein Harteis would not hold back and say something about his ex-wife.
True enough, just a couple of months after their split, Harteis would welcome a child with his new girlfriend, Linsey Toole. They now share two children, Emersyn Rose and Huck Fredrick.
MAI'S PREGNANCY ANNOUNCEMENT
Mai announced her pregnancy through social media back in September. The lovely couple had a gorgeous photoshoot in Santorini, Greece, where she donned a beautiful blue gown while Jeezy, dressed in all white, knelt to kiss her belly.
Since then, the proud mom-to-be has been sharing bits and pieces of her pregnancy journey with fans on Instagram. Her most recent post showing off her growing baby bump was in a neon green dress while she posed on the set of "The Real."
HER BRIGHT NEW UPDATE
In her caption, the witty host shared that she decided to don a green dress because her pregnancy app showed her that her child's head is as big as lettuce at 28 weeks. To her, wearing the dress made sense at the time.
Despite being heavily pregnant with her child, Mai remains hard at work. Aside from still appearing on "The Real," she is also launching a new clothing line collection with the giant retailer Macy's.
Meanwhile, dad-to-be Jeezy has been hard at work, launching a new liquor line and touring different US states. Despite his busy schedule, he makes sure to make time for his mother-and-child duo and often posts about them on social media.
Please fill in your e-mail so we can share with you our top stories!