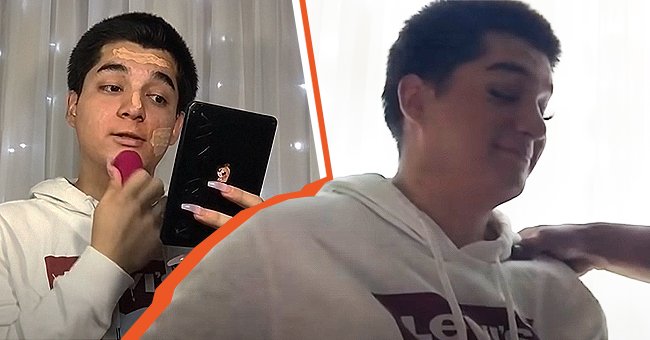 youtube.com/Nxnnii Diorr
Teen Boy Ends up in Tears When Father Surprises Him While Recording a Makeup Tutorial
Daniel Diaz was filming himself putting makeup on when his father unexpectedly walked in on him. Although nervous, he came out as gay at that very moment.
For many people part of the LGBTQ+ community, coming out to their parents is one of the most challenging things to do, hindering them from being who they truly are.
But for Daniel Diaz, coming out was something that came unexpectedly. In 2020, then 19-year-old Diaz filmed himself doing his makeup in his room.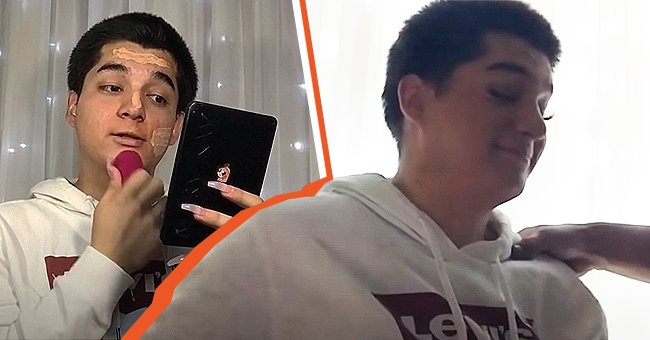 Daniel Diaz, filming himself putting makeup. | Source: youtube.com/Nxnnii Diorr
According to Diaz, wearing makeup outside of his own home is a struggle, fearful that others may hurt him. He never goes out with makeup and hides his color-painted nails inside his pockets when outside.
"But when I'm home, safe and sound, I let my imagination run free," he shared. So while filming a makeup tutorial alone, Diaz knew that no one would be around to judge him.
Then suddenly, his father, Luis Lemus, entered the room and caught Diaz all dolled up with long colored nails. Diaz panicked and immediately switched off all the lights, telling his father he was filming a video.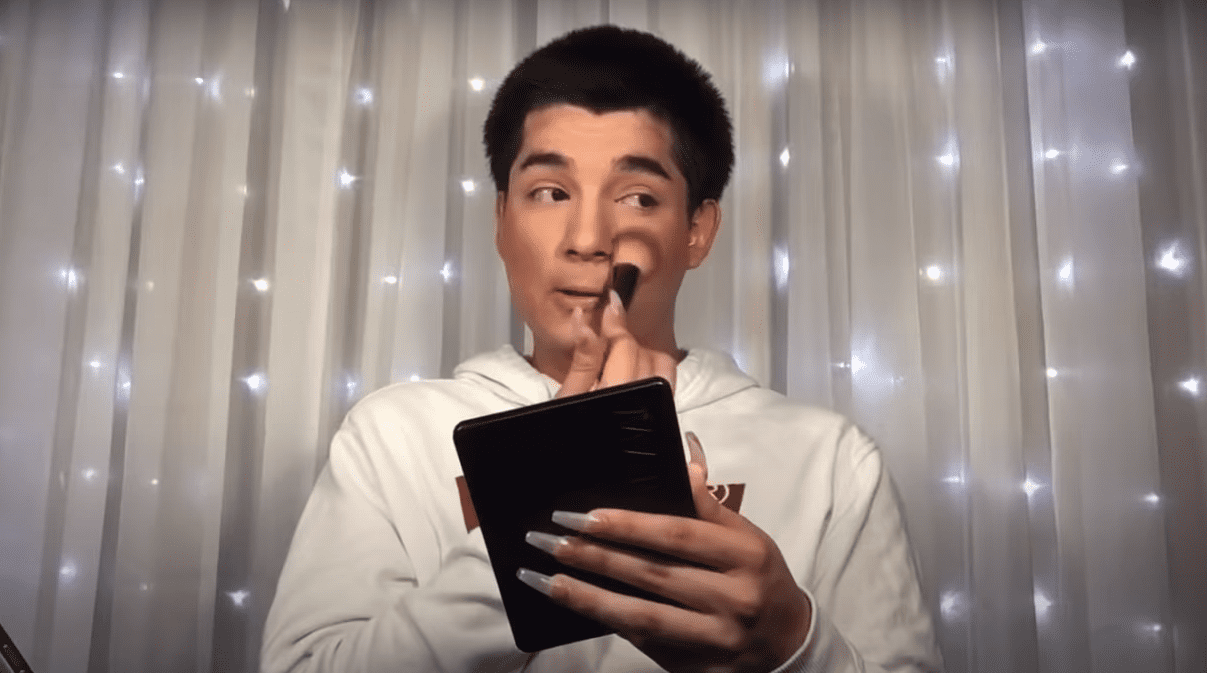 Daniel Diaz, filming himself putting makeup. | Source: youtube.com/Nxnnii Diorr
Lemus asked his son, whom he calls Papa, to turn on the lights. Although expecting the worst, what came next stunned the boy. As soon as Lemus saw Diaz, the father reached out his hands and said:
"I'm gonna tell you something, Papa. Whatever it is you want to do, you'll be okay. I'll be okay with you. I'm with you, okay? I love you, Papa. If that makes you happy, do it, Papa, but do it good. I'm always with you, okay?"
Diaz asked his dad not to make him cry, but such comforting words were too much to hold back tears. While embracing his son, Lemus added, "I'm not gonna drop you or anything. You be happy." Diaz and Lemus embraced each other for a while as the camera continued to roll.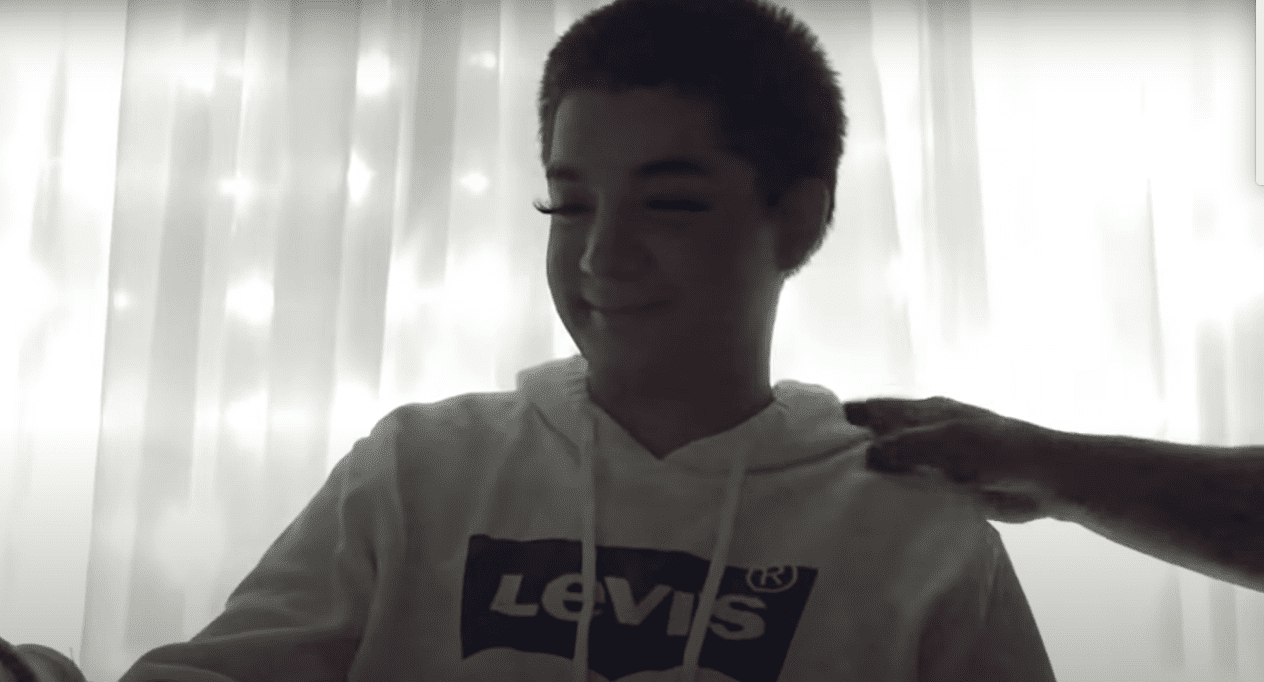 Daniel Diaz's father walks in while he filmed himself putting makeup. | Source: youtube.com/Nxnnii Diorr
According to Diaz, he never came out to his father as gay until that day. However, he knew that his dad had an inkling. Fortunately, Diaz was able to catch everything on camera and even show others how accepting his father is.
His original post on YouTube initially received 50,000 views, but when it was recently reposted on TikTok and Reddit, the video went viral.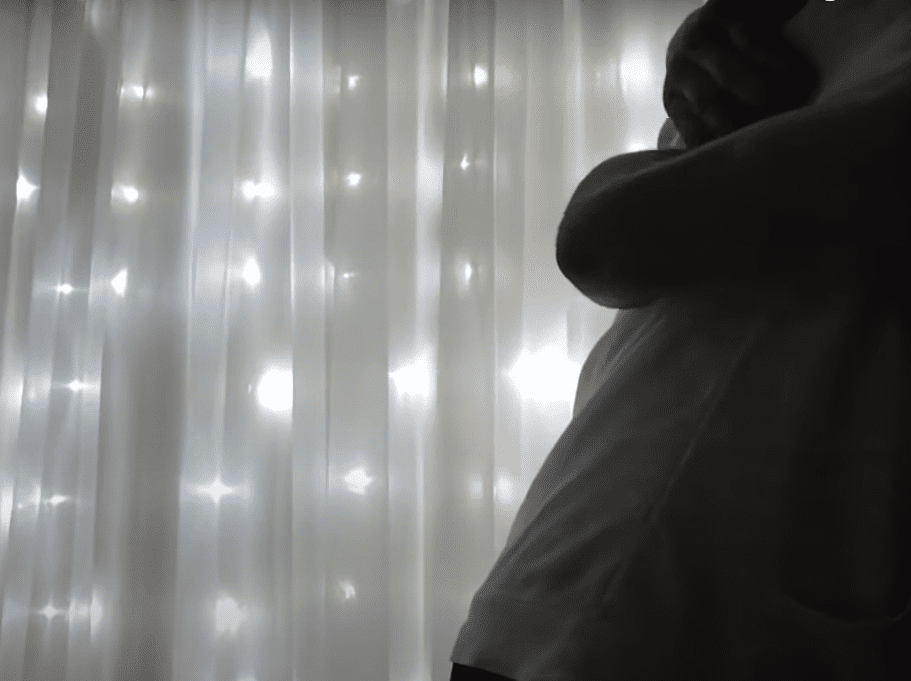 Daniel Diaz's father hugs him after learning that his son was gay. | Source: youtube.com/Nxnnii Diorr
Acceptance of the LGBTQ+ community has become more prevalent in recent years. In fact, same-sex marriage is already legal in several states.
When it was first allowed in Minnesota, Michael McConnel and Jack Baker became the first gay couple to marry in 1971.
In the years that passed, both became national spokesmen for gay equality, inspiring others to be proud of their true identities. Happy to say the couple is still happily married fifty years later.
Please fill in your e-mail so we can share with you our top stories!