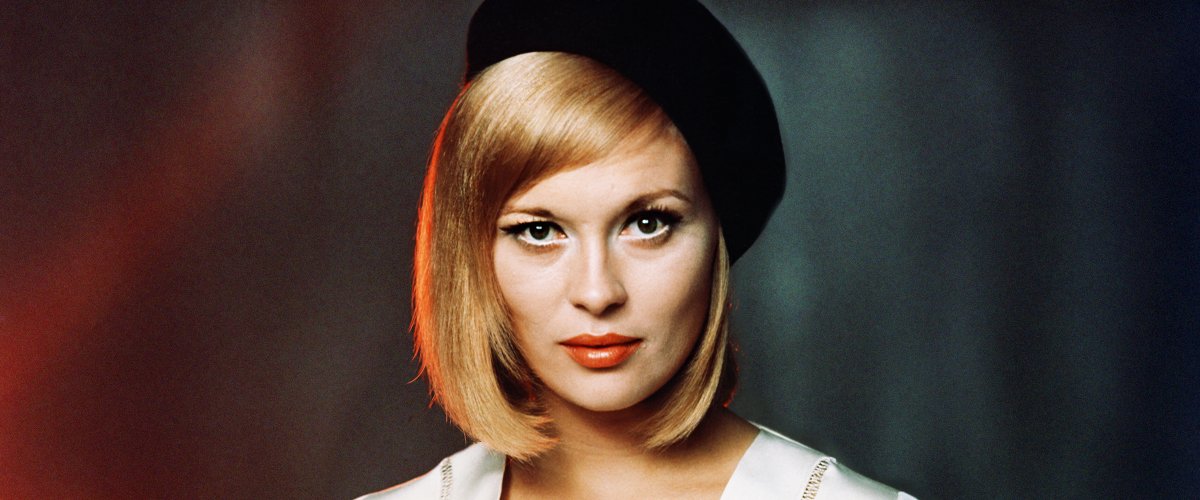 Getty Images
Faye Dunaway's Rocky Personal Life Including 2 Famous Husbands & Adoption Rumors about Only Son
The "Bonnie & Clyde" star worked with the sexiest man from the 20th century but managed to avoid affairs with them. However, her love life was bumpy and after putting the ring three times, she declares herself a "happy loner."
The legendary actress, Faye Dunaway's fame, includes more than her iconic performances. She is also known for her rocky personal life and romantic past.
The "Bonnie & Clyde" actress has been married five times, including two celebrities husbands, Peter Wolf and Terry O'Neil. The actress is considered one of the greatest names of the second Hollywood Golden Age and a fashion reference at her time.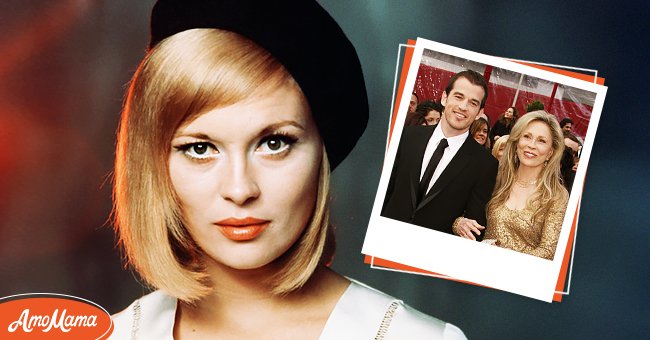 [Left]: Faye Dunaway as Bonnie in "Bonnie & Clyde". [Right]: Faye Dunaway and her son Liam. | Source: Getty Images
LIFE AND CAREER
Faye Dunaway knew from an early age she wanted to become an actress -- and that way before setting foot in a movie theater. She went to college and got an acting degree in 1962.
The A-lister landed an important role, her debut in a Broadway production, that gave her a stable stage career for two years. Fame came just a few years later when she got her breakthrough role in "Bonnie & Clyde."
Her critically acclaimed performance was a major success and gave her two nominations, the Academy Award and Golden Globe.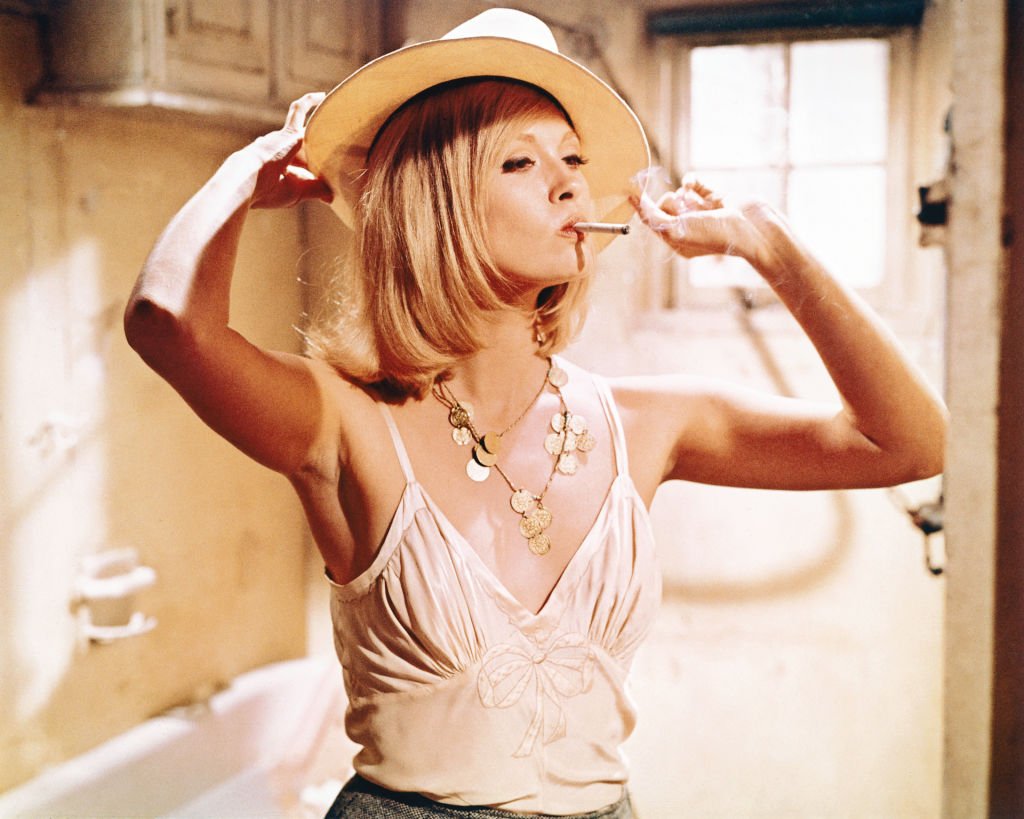 aye Dunaway, US actress, smoking a cigarette while trying a hat on in a publicity image issued for the film, 'Bonnie and Clyde', 1967. The crime drama, directed by Arthur Penn (1922-2010), starred Dunaway as 'Bonnie Parker'. | Source: Getty Images
After her first hit, came the second, with 1968 "The Thomas Crown Affair" she costarred with the ultra-cool and handsome Steve McQueen. The actor wasn't the only sex symbol Dunaway shared the screens with.
In addition to him, she costarred productions with many A-listers such as Paul Newman, Robert Redford, Jack Nicholson, Johnny Depp and Marlon Brando.
Her upcoming blockbusters include "Little Big Man" (1970), the classic "The Three Musketeers" (1973), "Chinatown" (1974), for which she earned her second Academy Award nomination, "Three Days of the Condor (1975)", and "Network" (1976). The latter finally brought her the Oscar of Best Actress.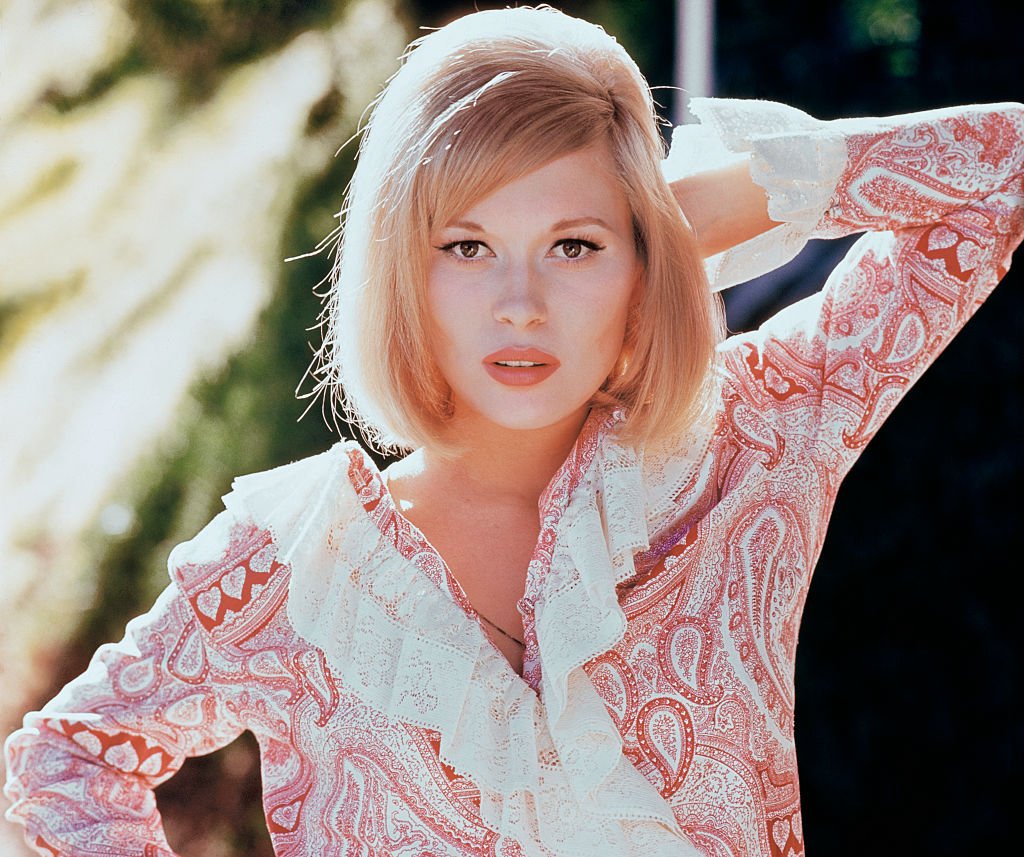 Portrait of a young Fay Dunaway, American actress whose first role came in the 1967 when she played opposite Warren Beatty in the title roles of Bonnie and Clyde. | Source: Getty Images
DUNAWAY OR CRAWFORD
The upcoming decade, the 1980s, the years after she brought home the Oscar, Dunaway's career began to falter. Five years from that year, the Hollywood actor starred in the biopic Frank Perry's "Mommie Dearest," she played the controversial Joan Crawford.
The movie was based on Joan Crawford's memoir with the same name, in which the silver screen female star's daughter wrote about her dysfunctional relationship with her adoptive mother and brother.
Crawford herself had praised Dunaway in the early stages of her career, and even some critics reviewed her performance as positive to her. To a point in which Dunaway physically transformed herself into her character Crawford.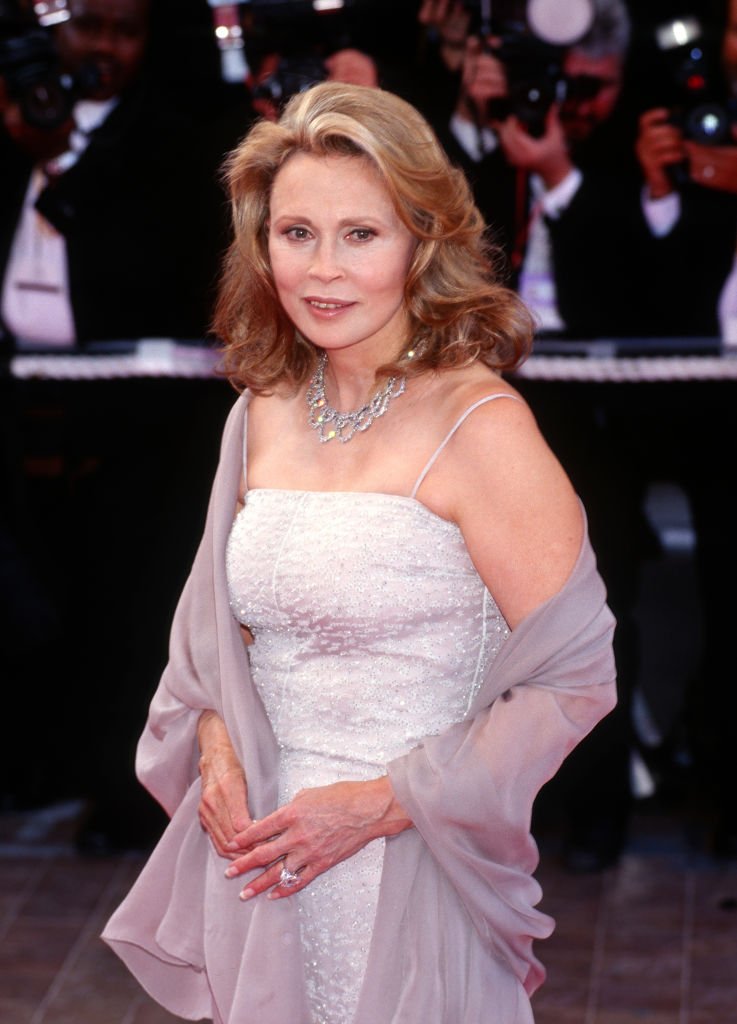 Faye Dunaway attends the 52th Cannes Film Festival on May 1999 in Cannes, France. | Source: Getty Images
The actress's incorporation into Crawford's character went as far as she brought her persona into life even behind the cameras. Clips of Dunaway as Crawford became a joke on late-night television shows.
In an interview with Harpers Bazaar, the "Bonnie & Clyde" costar refused to comment on her role in "Mommie Dearest," however, the actress recognized the positive side of the opportunity:
"Those were the hot roles, and I'm glad I got them. It made a career, and I did them well, well at least I think I did."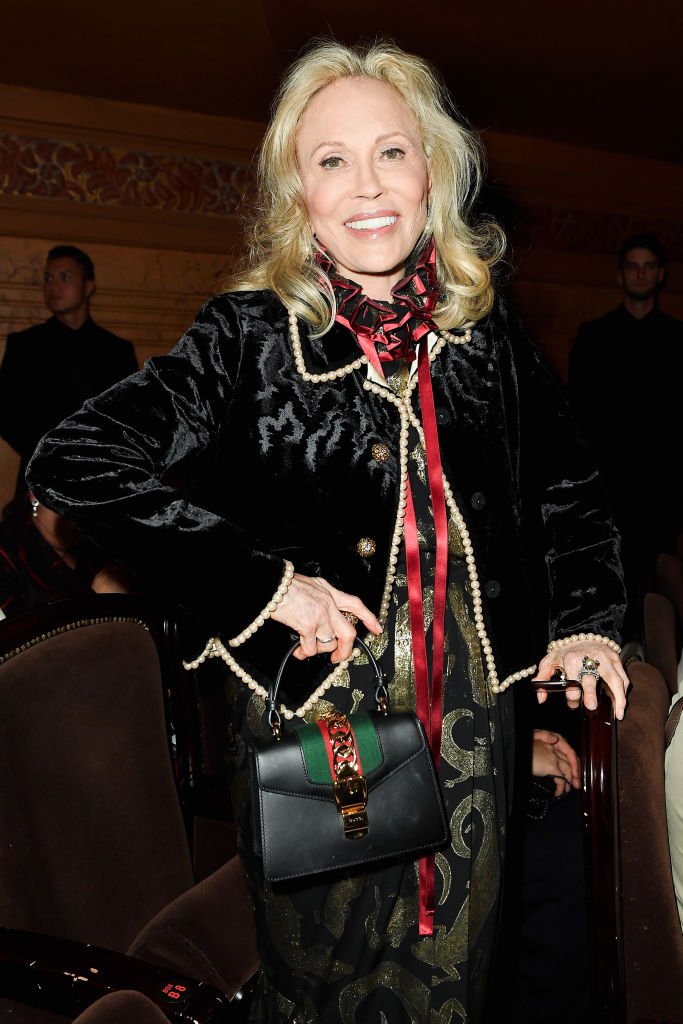 Faye Dunaway attends the Gucci show during Paris Fashion Week Spring/Summer 2019 on September 24, 2018 in Paris, France. | Source: Getty Images
Faye Dunaway had her own secret when it came to avoiding affairs with her counterparts. The A-lister knew that an affair could ruin the performance or the film, so she avoided it at all costs.
Her rule stuck to all sex symbols, almost irresistible actors; she worked opposed, except for Marcello Mastroianni. The Italian actor represented the most famous relationship of her life, even though it was supposed to be secret.
When their affair initiated, Marcello Mastroianni was still married to Flora Carabella and the duo was acting together. The film blew, but the chemistry between the two actors was visible, and they fell in love. They lived together, and their whirlwind romance lasted two years.
LOVE LIFE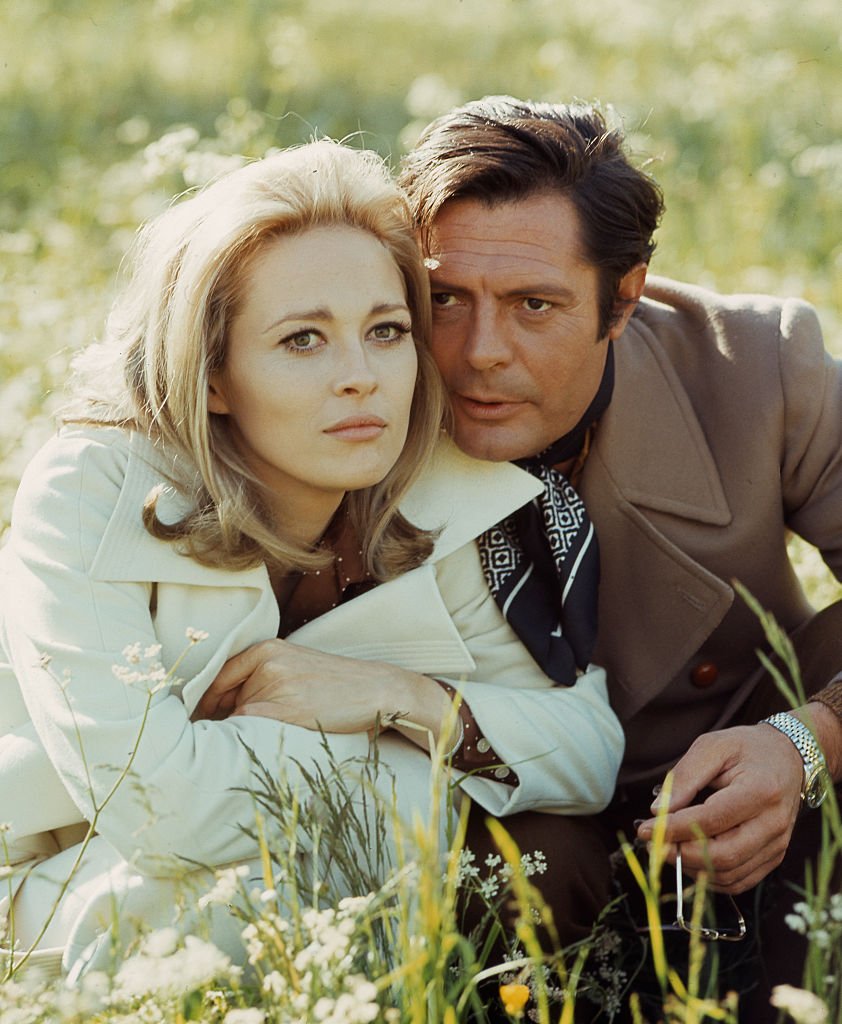 talian actor Marcello Mastroianni and U.S. actress Faye Dunaway are shown on the set of the movie "Gli amanti" (The Lovers) at Cortina d'Ampezzo July 4 1968. | Source: Getty Images
The "Chinatown" actress is no longer married, but she walked down the aisle two times and had a few love stories here and there. Dunaway's first husband, Peter Wolf, was the lead singer of the music band The J. Geils Band. The pair wed in 1974 and stay together until 1979.
They dated for two years before tying the knot, and despite Wolf's refusal to comment on their breakup, it's said that the distance broke their marriage. The singer spent time traveling with his band while Dunaway was busy with her movies.
In 1977, Dunaway met her second hubby but got together years later. Her second marriage was with the famous British photographer Terry O'Neill. They married in 1983, but the union only lasted three years.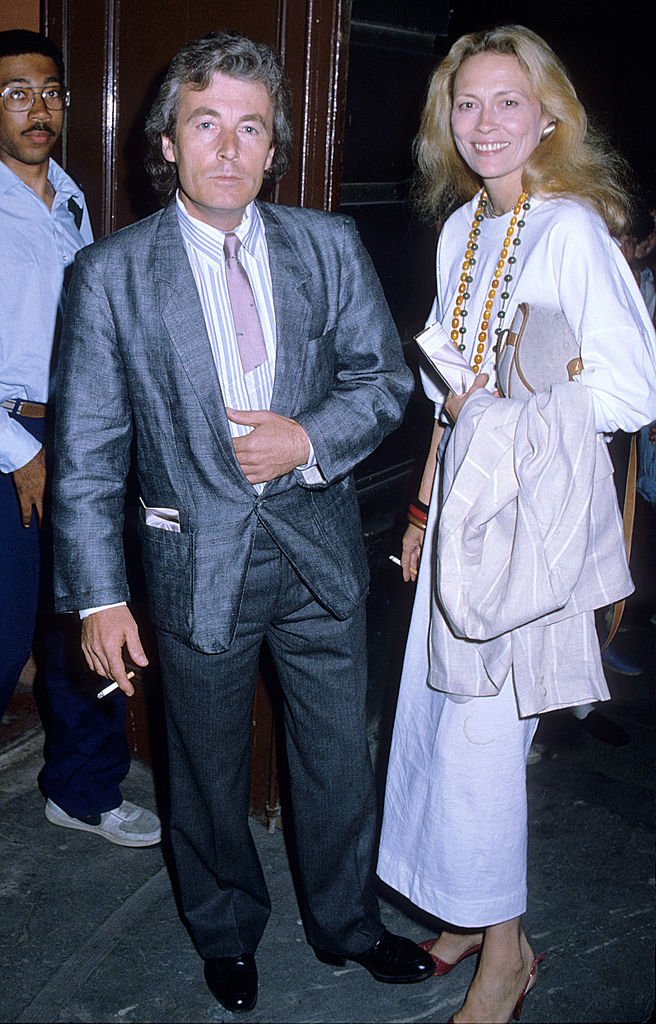 Faye Dunaway and Terry O'Neil sighting in London, July 14th 1984. | Source:: Getty Images
They had together son Liam, but tabloids said that the boy might've been adopted because Dunaway kept her pregnancy a secret. A year after they welcomed Liam, People reported that the actress hid her pregnancy because O'Neil was still divorcing his previous wife, Vera Day.
The Hollywood star confessed she wanted to give Liam a brother or a sister, but that, unfortunately, never happened:
"I've always wanted children. But my relationships always seemed so complicated. As it happened, I'm happy I did wait because I'm glad Terry's the father."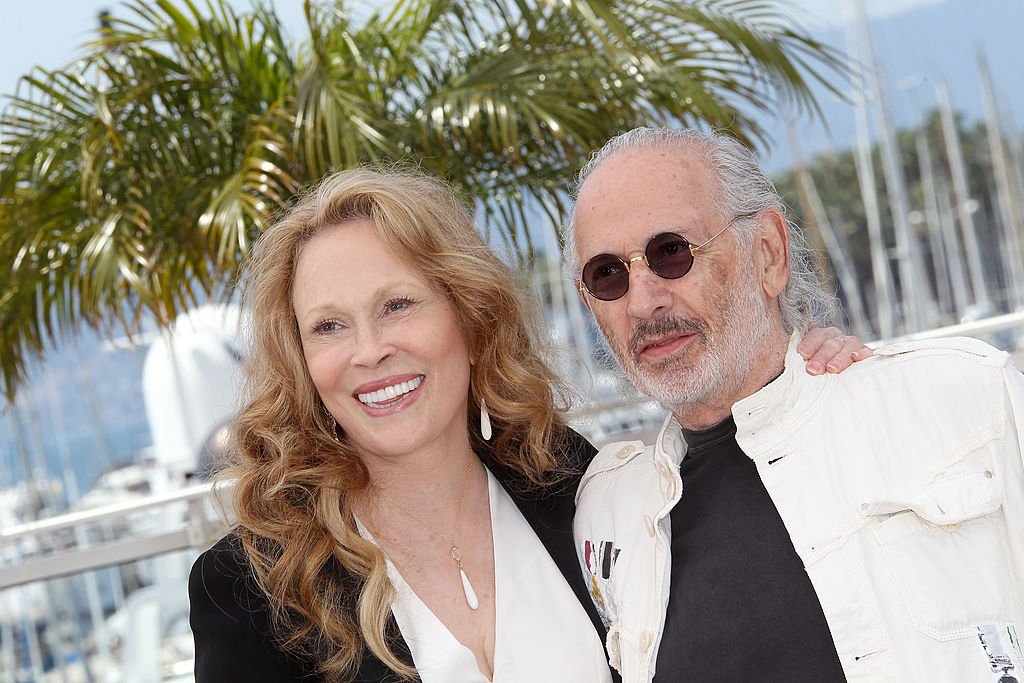 Faye Dunaway and director Jerry Schatzberg attend the "Puzzle Of A Downfall Child" Photocall at the Palais des Festivals during the 64th Cannes Film Festival on May 11, 2011 in Cannes, France. | Source: Getty Images
Before the two-year romance with the Italian star Mastroianni, Faye Dunaway almost walked down the aisle for the third time. Between 1967 and 1968, Dunaway was engaged to Jerry Schatzberg, also a photographer, who later became a director. The pair never made their union official but they remain friends to this date.
The actress knows that having a partner is important but she thinks that, she had already her fair share of relationships. She hasn't given up on love, though. Dunaway revealed that, if she finds the right person, she'd be with them:
"I'm very much a loner. I always think I would like to have a partner in life, and I would – if I could find the right person, I think.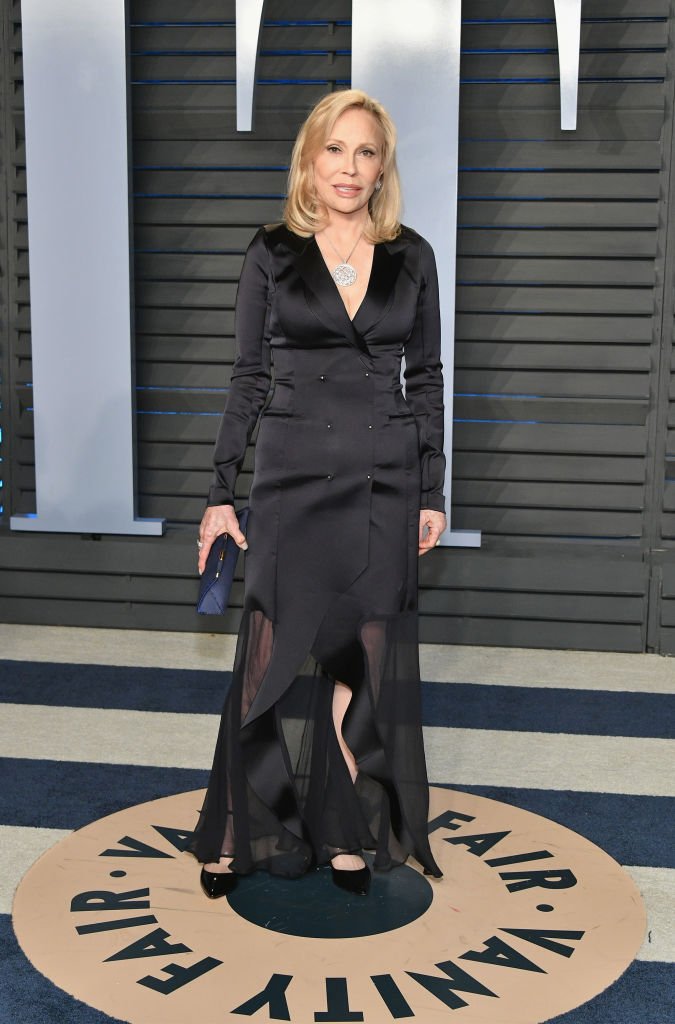 Faye Dunaway attends the 2018 Vanity Fair Oscar Party hosted by Radhika Jones at Wallis Annenberg Center for the Performing Arts on March 4, 2018 in Beverly Hills, California. | Source: Getty Images
Until she doesn't find a partner to share her life, the Hollywood legend said that the most important man in her life is Liam, her son. Dunaway called herself a "loner," -- she is happy to be alone and do things on her own.
Please fill in your e-mail so we can share with you our top stories!