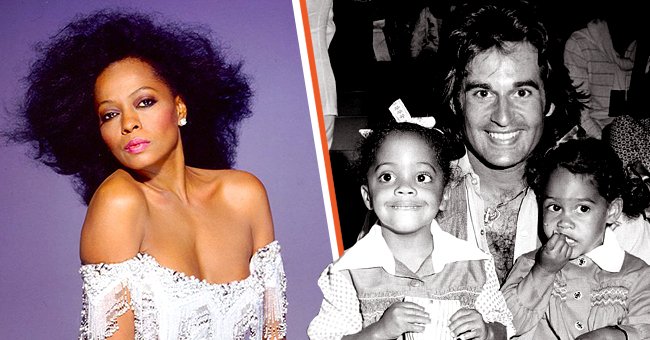 Getty Images
Diana Ross' Husband Saved Her from Being Single Mom as Dad of Her Kid 'Wasn't Selfish Enough'

Songstress Diana Ross's romance with Robert Ellis Silberstein began when she almost became a single mother because of a man who did not want to commit for the sake of her career.
In 1976, Record Executive Berry Gordy revealed to People that his protege, Diana Ross, was also his longtime love at one point. Gordy discovered Ross way before becoming lovers.
At the time, he avoided having the marriage talk while she was longing to have a family. Ross said she had traveled frequently, adding she became temporarily insane and became an instant sensation.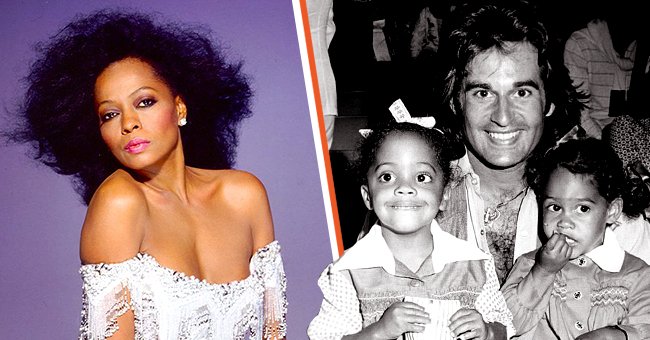 Pictured: (From left) Singer Diana Ross poses for a portrait in 1987 in Los Angeles, California. (From right) Robert Ellis Silberstein attends a movie with daughters (L)Rhonda Suzanne Silberstein (Rhonda Ross) and Tracee Joy Silberstein (Tracee Ellis Ross) in 1975 in Los Angeles, California | Photo: Getty Images
MEETING SILBERSTEIN
She continued: "But there was no one to take that all home to. I even thought of adopting a child as a single mother." From thereon, she decided to end things with Gordy, but he remained her manager.
Instead, she chose to share her success and love with her future husband, Silberstein, who was 30 years old at the time and one year younger than her.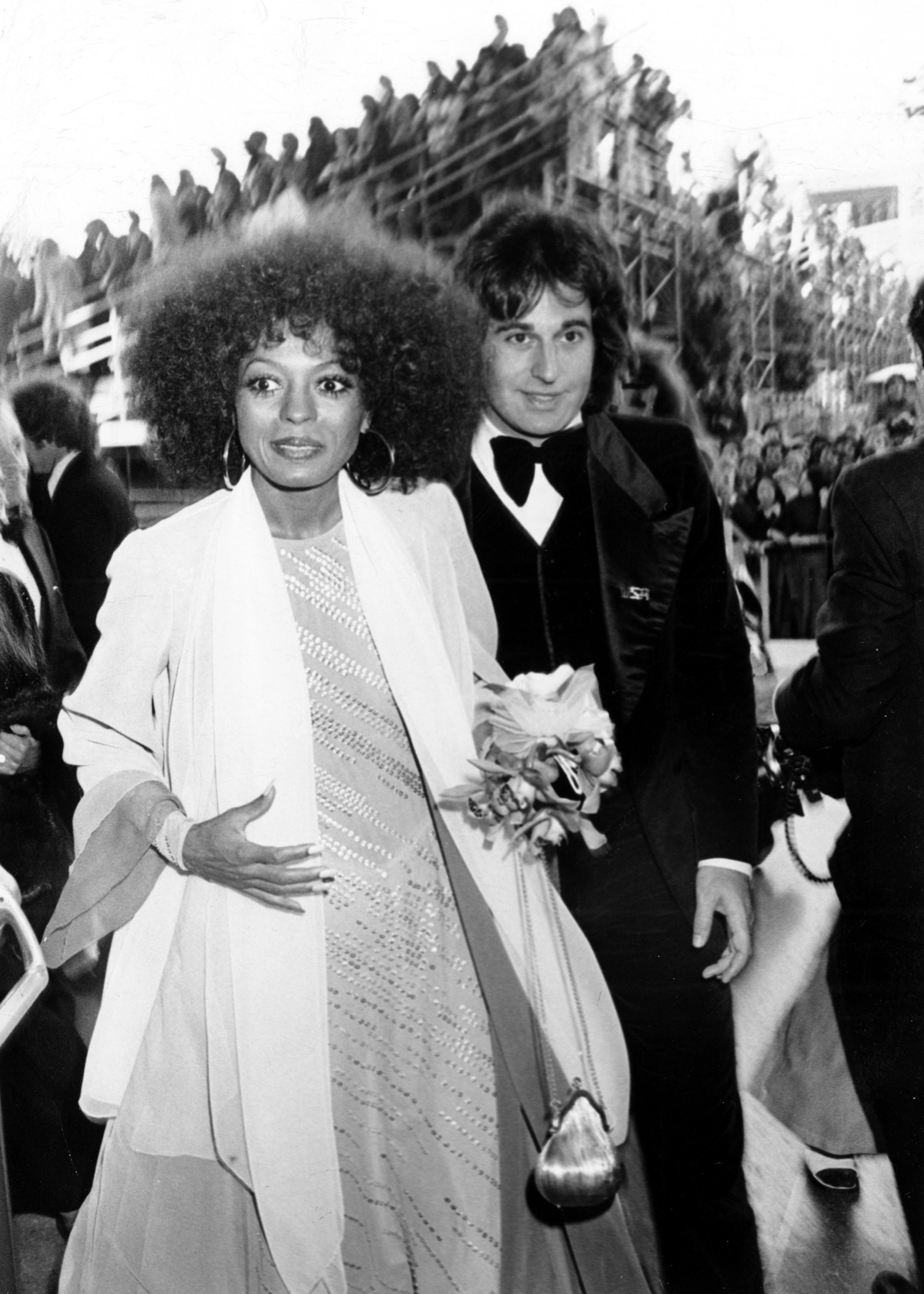 Diana Ross and her husband Robert Ellis Silberstein attend the 46th Academy awards at the Dorothy Chandler Pavilion on April 2, 1974 in Los Angeles, California | Photo: Getty Images
When the former couple met, Silberstein was still jobless and a newcomer in showbusiness. Recalling how they met, he said:
"No one introduced us."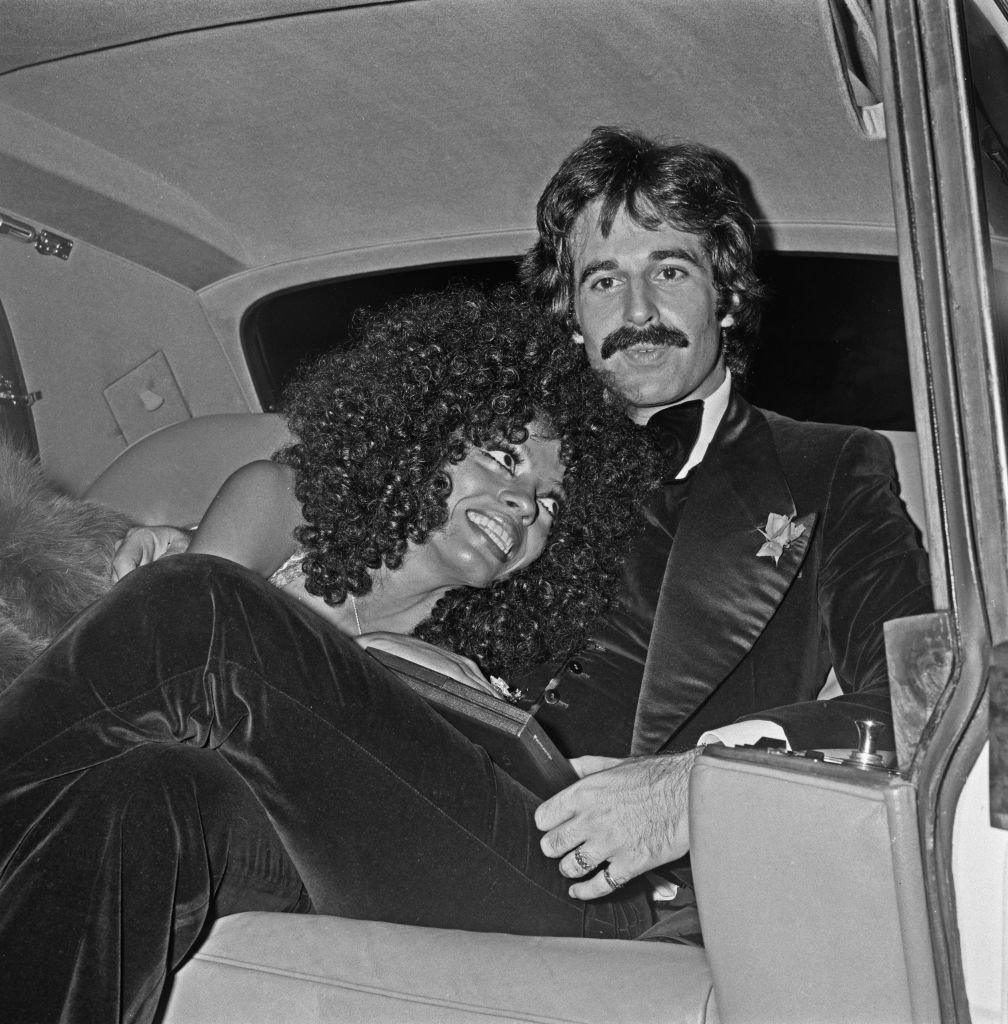 Music legend Diana Ross with her husband, music executive Robert Ellis Silberstein on September 24, 1973 in the United Kingdom | Photo: Getty Images
While Ross joked that she picked him up, the pair met at a Los Angeles men's store where the "Endless Love" singer was shopping for a present for Gordy.
While at the shop, she asked for Silberstein's help and discovered what she described as a "rare thing, a gentleman who is young, alive, and very handsome." Silberstein was 15 years Gordy's junior.
At the time, he and Ross denied being lovers, but Gordy once admitted that it would have been challenging to work with her and not fall in love.
LOVE STORY
Though they were never alone for a year and a half, Ross and Silberstein married in 1971 after he gifted her red pajamas to match his own.
Ross claimed that this period was the first time they realized they were a couple. Within five years of their union, the duo welcomed Chudney Ross, Tracee Ellis Ross, and Rhonda Ross.
They lived in a modern mansion Ross had purchased in Beverly Hills and had hired a chef, an English secretary, a housekeeper, a yardman, and a nanny.
In the summer, she and Silberstein used to play tennis on their backyard tennis court three times a week. They went on ski trips to Aspen in winter with friends, including Art Garfunkel and Jack Nicholson.
They also hosted at least once a year and seldom went to parties. Silberstein and Ross spent most of their nights having dinner with their girls and watching movies.
Despite being committed to being a hands-on mom, Ross, now 77 years old, did not see herself as a supermom because she said she needed her career too. Her spouse had this to say:
"Diana would have missed a lot by not having children, but she's too talented to be only a mother."
As an interracial couple, Silberstein shared that he tried to involve himself in her family and understand and appreciate how she grew up and that she had done the same.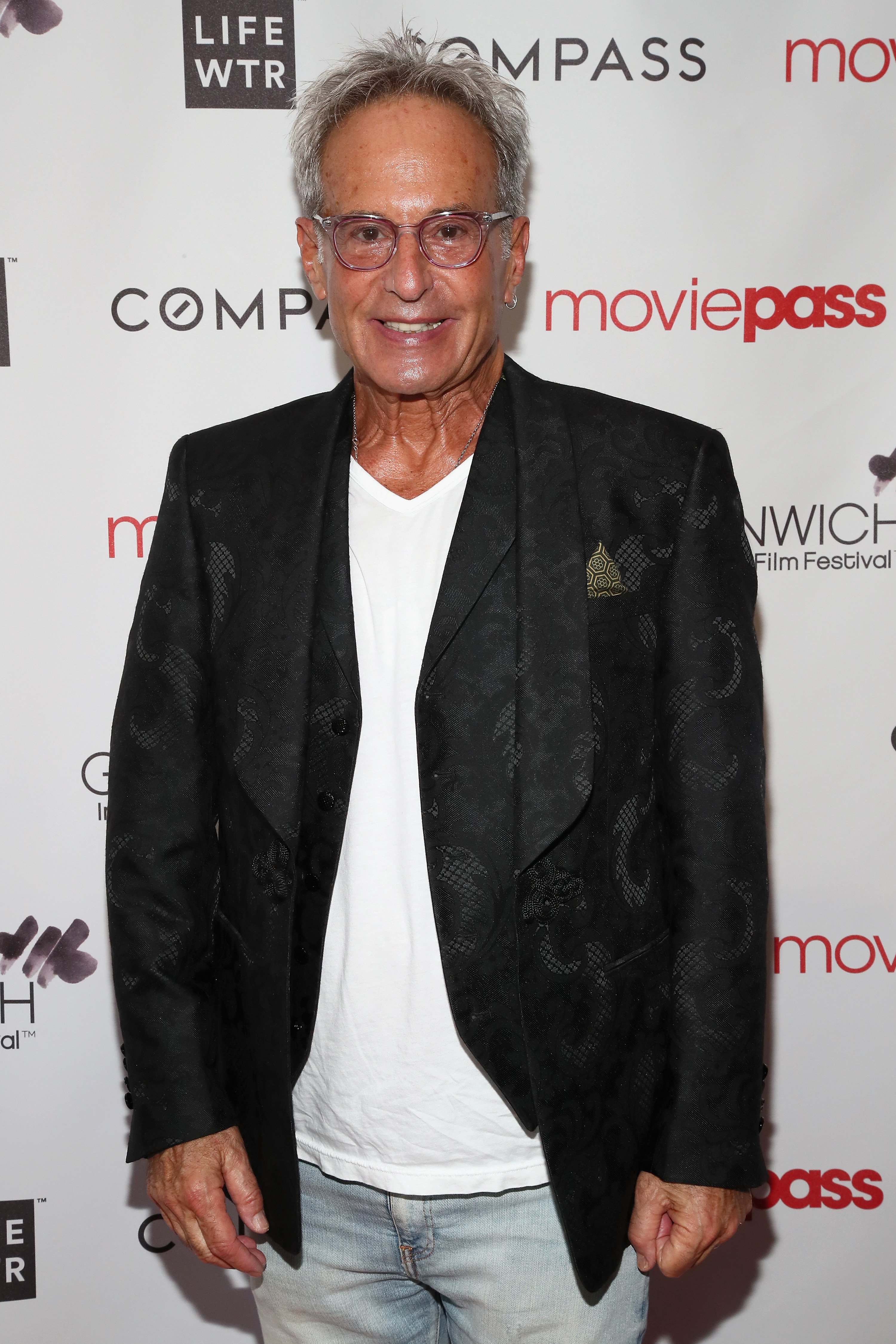 Robert Silberstein attends a screening and Q&A for the Opening Night Film, "The Price of Everything," during the 2018 Greenwich International Film Festival on June 1, 2018 in Greenwich, Connecticut | Photo: Getty Images
Silberstein, 75, is from a wealthy family of Jewish garment manufacturers in Elberon, New Jersey. He graduated from West Virginia University.
He attempted to become a teacher, but following a dispute with his school's principal, he quit and upped and left for California. More so, he recognized his wife's blossoming career.
At the time, Ross also noted that she did not have to wait for the next movie to come along because she could go and sing. She also said she was comfortable with money.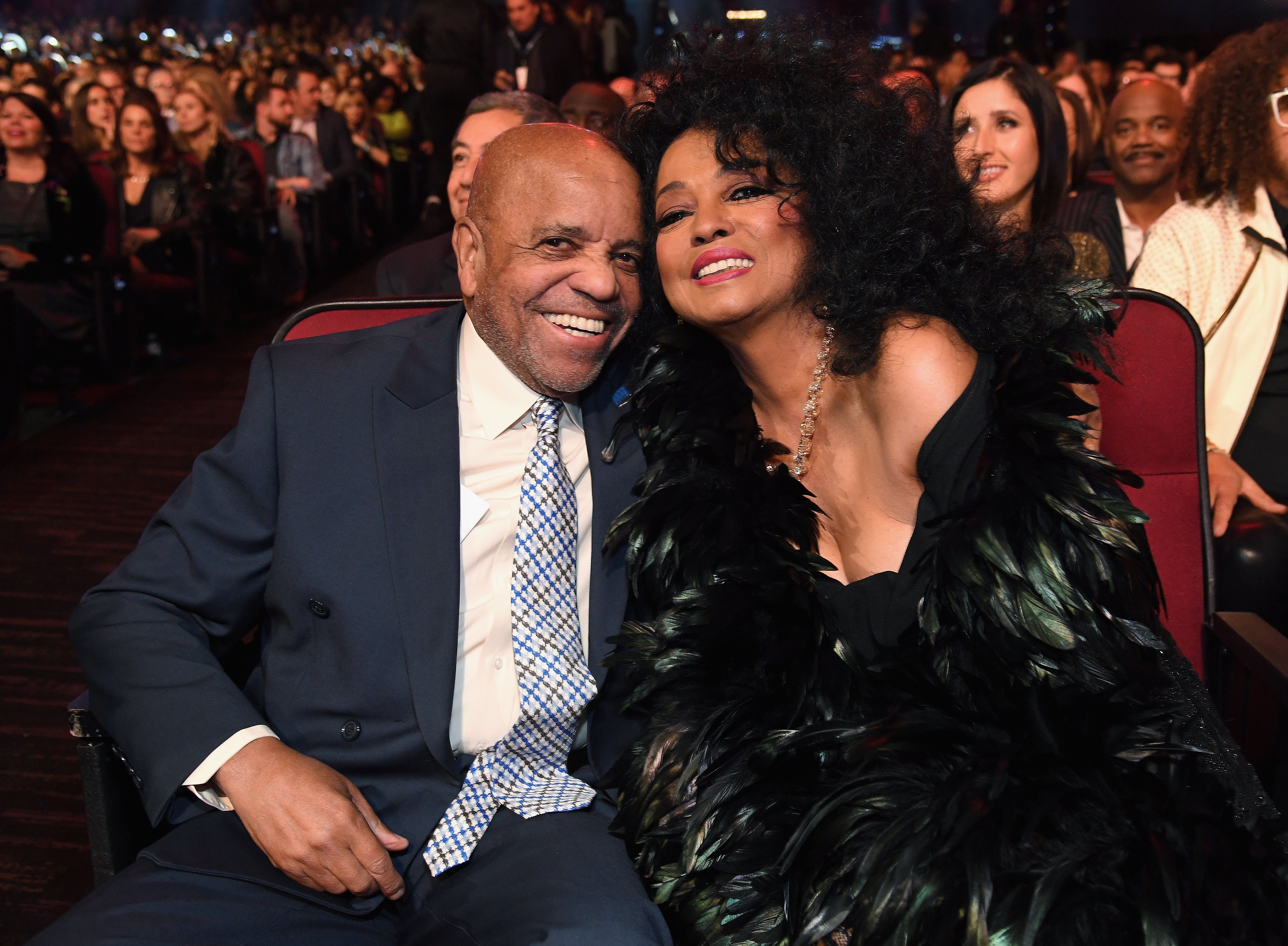 Berry Gordy and Diana Ross attend Motown 60: A Grammy Celebration at Microsoft Theater on February 12, 2019 in Los Angeles, California | Photo: Getty Images
ROSS & GORDY'S ROMANCE
Meanwhile, Gordy had advised her and Silberstein to avoid discussing each other's business problems. He advised them to keep their marriage intact by refraining from interfering in each other's careers.
At the time, he and Ross denied being lovers, but Gordy once admitted that it would have been challenging to work with her and not fall in love.
Ross also confessed to hating Gordy at first because he was a dictator, but she grew to love him again. Gordy also said they remained close but that their relationship changed because of work.
The Motown founder and the Grammy Award winner met when Ross and her singing trio The Primettes wanted to be signed under his record label around 1960.
However, he told them he could only sign them after they finished high school, and so they did. They returned and were signed in the early '60s under a new name called The Supremes.
On top of that, Gordy prioritized Ross over other bandmates Florence Ballard and Mary Wilson and once admitted she was his favorite. He said:
"Everybody knew Diana was my baby."
Still, Ross left the band in 1970, but she and Gordy continued to collaborate musically and on films. However, years into their professional and personal relationship, the two mutually agreed to part ways.
Gordy once told Barbara Walters that he and the Michigan native were the same when she asked why they never tied the knot.
He explained that they wanted the same things and were set out to get them while vowing not to allow anything to affect their relationship, adding:
"I loved her, but I wasn't selfish enough to want to marry and take her out of what I knew she had to have. She had to have that stardom up there."
In a different interview, Gordy echoed the same sentiments. He said while he was in love with Ross, he was more in love with her becoming a megastar.
He cited that as the reason for their split, revealing he told her that if their romance would get in the way of her success, they could not continue with it.
Despite breaking up then, they later managed to find their way back to each other in late 1970 and spent one night together. Roughly nine months later, Ross welcomed her first child Rhonda.
Within a few weeks into her pregnancy, she walked down the aisle with Silberstein, who was presumed to be the now 50-year-old's father. Gordy told Walters that when Ross gave birth to Rhonda, they had no idea she was his.
However, as she grew up, their resemblance became more apparent. Gordy said he and Ross discussed it, and they both realized that Rhonda was his daughter.
During the 1993 interview on "The Oprah Winfrey Show," Ross revealed her firstborn did not know about her biological father until she was only 13 years old.
RHONDA ON HER PATERNITY
Rhonda herself told the New York Post in May 2015 that the bottom line was that she looked like Gordy and her sisters looked like their father (Silberstein), "a 6-foot-tall Jewish American man."
Upon discovering who her birth father was, the actress said it was a relief because Gordy was already close to the family, and she and her siblings called him uncle.
While it took her a while to learn the truth about her paternity, Rhonda said she used to bump into fans in the streets. She revealed they would perpetuate Gordy as her dad because she looked just like him.
FATHER & DAUGHTER RELATIONSHIP
Meanwhile, her parents divorced in 1977 after welcoming her sisters Tracee and Chudney. Despite their parents parting ways, "Girlfriends" alum, Tracee, shared that she is still very much her father's daughter in January.
Tracee said she picked up many traits from her dad. For instance, she gets her impeccable taste from both her parents and admitted when she talks to her father, her Jewish New York accent creeps out.
She also claimed that she gets her sense of humor from him while explaining that Silberstein is a humorous man who can laugh at himself, adding she likes that about him.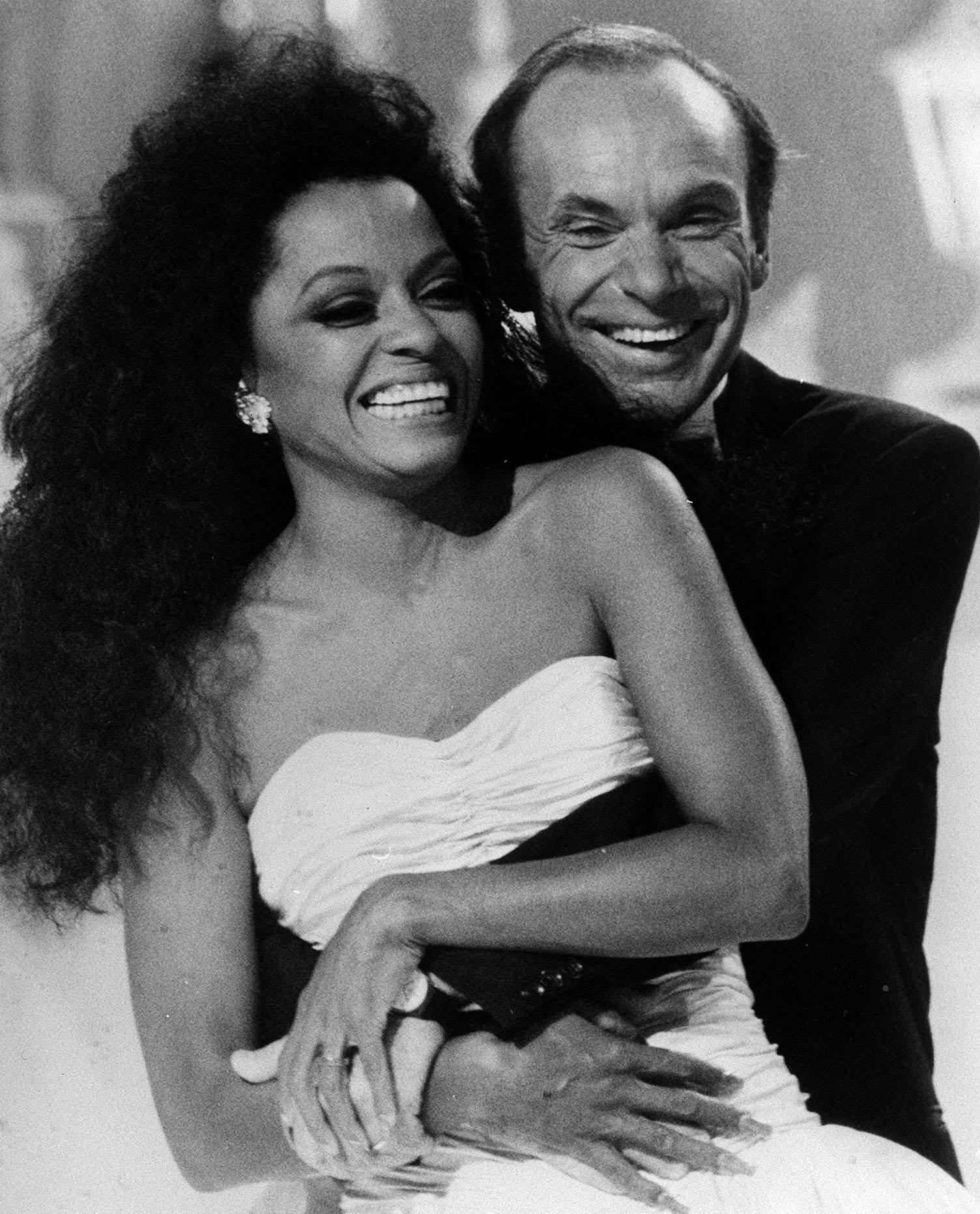 Actress Diana Ross with her multi-millionaire husband Arne Naess in 1986 in London | Photo: Getty Images
ROSS'S BROOD
Aside from the father and daughter relationship, Tracee's mom remarried shipping tycoon Arne Naess Jr. in 1985. Together, they had sons Ross and Evan, both 33. However, Ross and Naess divorced in 2000.
In all, the "Mahogany" actress is a mother of five children who once said she has a lot to be proud of as all her kids are thriving. Rhonda followed in her footsteps and joined her on the "In the Name of Love" tour, serving as an opening act.
Her second-born Tracee, born in 1972, is best known for her role as Rainbow Johnson on the series "Black-ish." The 48-year-old studied theater at Brown University and has previously worked as a model.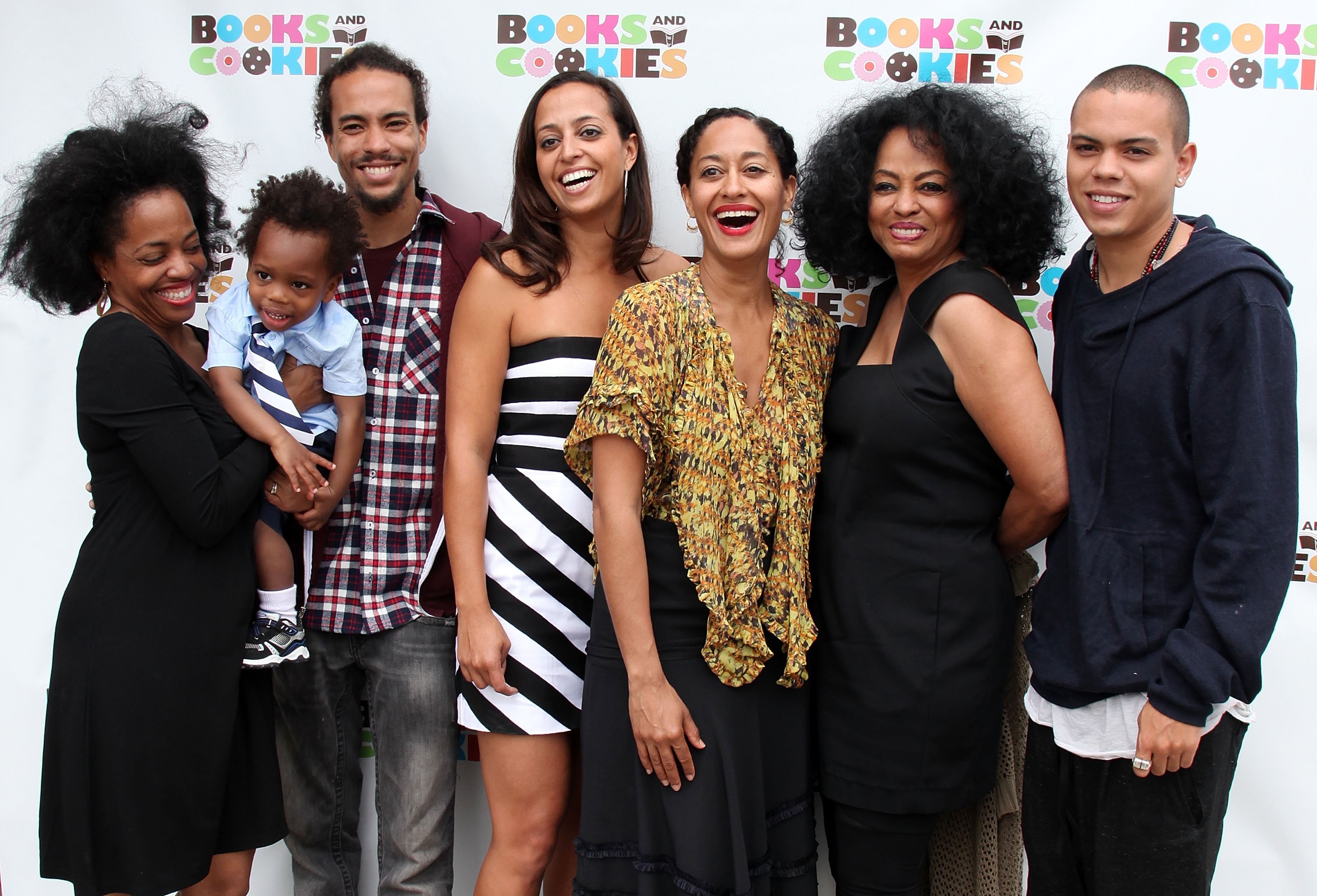 Pictured: (From L-R) Rhonda Ross Kendrick, Raif Kendrick, Ross Naess, Chudney Ross, Tracee Ellis Ross, Diana Ross and Evan Ross attend Books & Cookies grand opening at Books and Cookies on May 14, 2011 in Santa Monica, California | Photo: Getty Images
Her third child Chudney, born in 1975, opted to work behind the lens. Following her graduation from Georgetown University, the 45-year-old became a producer and a production manager.
Her son Ross was born in 1977 and has worked in Hollywood as an actor and a producer. He is a family man; having wedded his longtime love Kimberly Ryan in 2017, the couple shares two kids, Indigo and Leif.
The youngest sibling is Evan, who made his acting debut in the 2006 film "ATL." Since then, he has made several features, including "The Hunger Games: Mockingbird Part 1&2." Like his older brother, he is also married to singer Ashlee Simpson, and they have a daughter named Jagger.
Please fill in your e-mail so we can share with you our top stories!