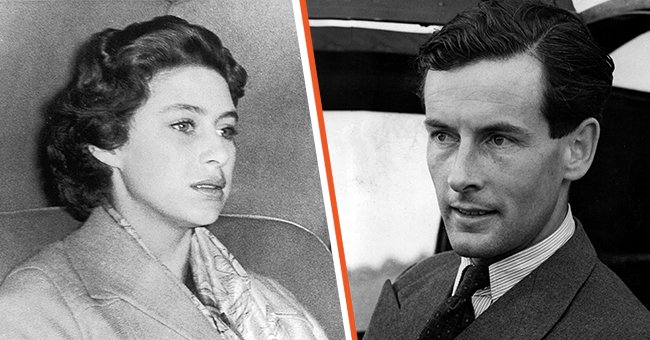 Getty Images
Princess Margaret's Path Once Cleared to Wed a Divorced Man, but She Decided Otherwise
The choice of a partner for a royal is always a decision involving lots of scrutinies and analytics, unlike regular people who can most often marry whoever their hearts desire.
As has been the norm with royal family members, marrying a divorced spouse was always met with criticism since time immemorial. It was no different for the reigning Queen's sister, Princess Margaret.
Falling in love with a divorcee may have condemned her to eternal loneliness. But in retrospect, it paved the way for those who would fall in love after her, such as her grand-nephew, Harry.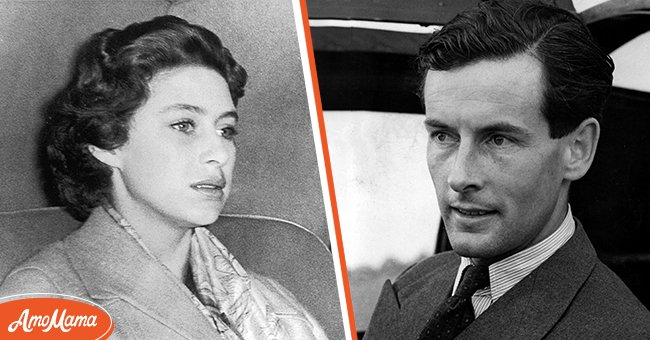 Right: Group Captain Peter Townsend in the cockpit of an an aircraft in June 1995 Left: A troubled Princess Margaret at Clarence House after a weekend in the country in October 1995. | Source: Getty Images
HOW THE FORBIDDEN LOVE AFFAIR BEGAN
Princess Margaret was charming and beautiful, and even at a tender age, she had the world at her feet. But despite the class, beauty, and charm she often identified with, she was unlucky in love.
Princess Margaret had never been in love, but in 1947, the charming, gentle Peter Townsend accompanied the royal family to South Africa, and while there, the two became inseparable. The Princess would later confide in a friend:
"We rode together every morning in that wonderful country, in marvelous weather. That's when I really fell in love with him."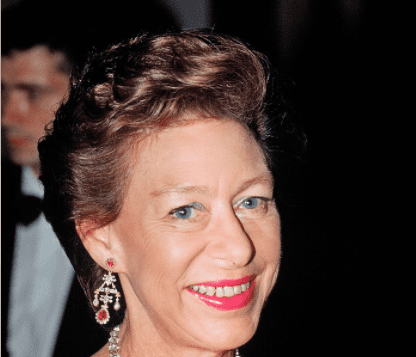 Princess Margaret, Patron Of The Nspcc, At Oscar De La Renta Fashion Show, London. 1992 | Source: Getty Images
After King George VI passed on from lung cancer, the palace moved his widow and daughter to Clarence House, and by design, Townsend moved with them as a comptroller.
Margaret had her apartment at the Clarence royal residents, making it effortless for the two to have an affair. Their relationship stayed secret, with only a few royal residents aware of what was happening.
In 1953 during the coronation of Queen Elizabeth II, their day of reckoning came. The two were spotted publicly, with the beautiful Princess swooning over the royal equerry.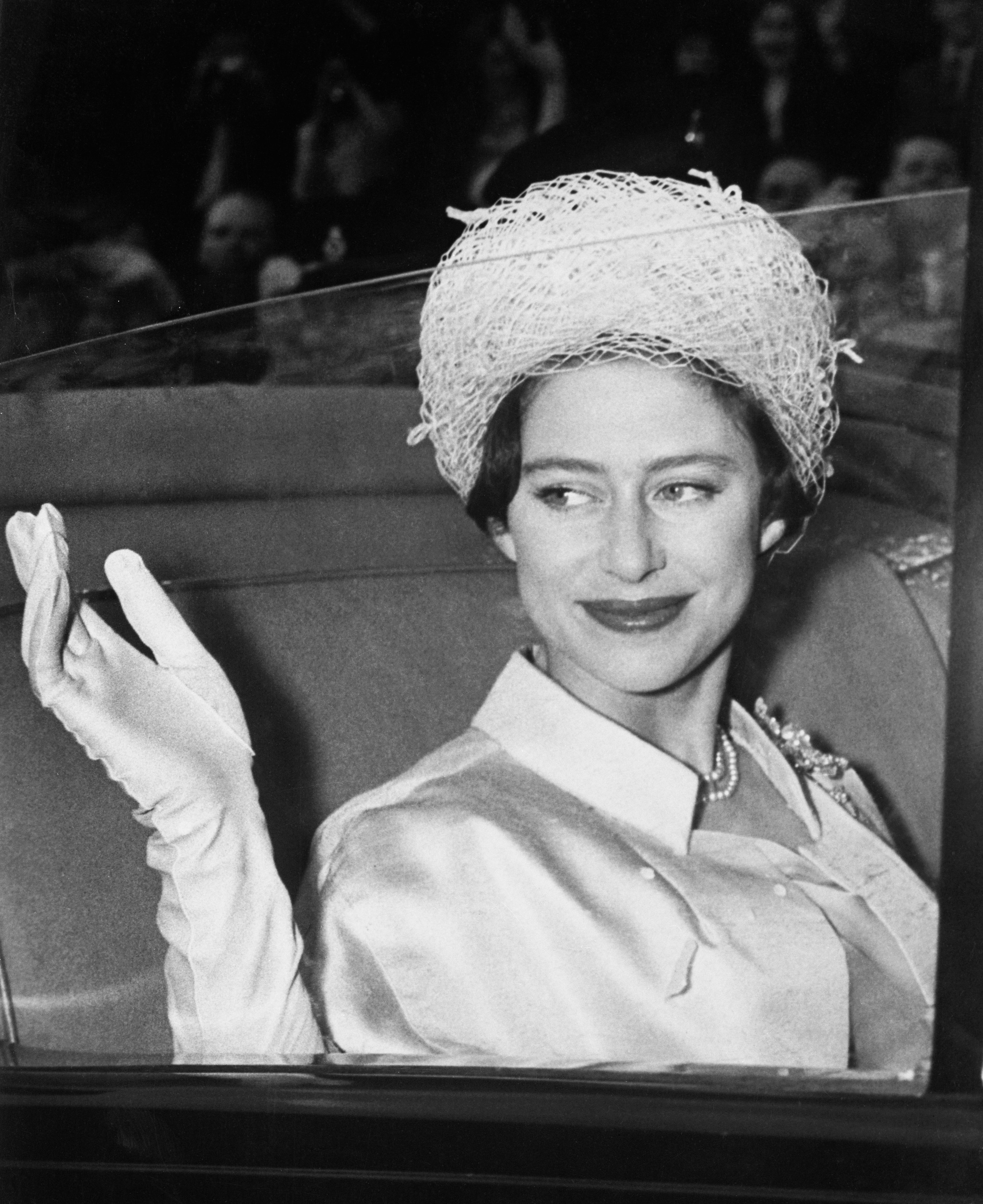 Princess Margaret waves from her coach at Buckingham Palace here May 1960 as she leaves on her honeymoon with Antony Armstrong-Jones. | Source: Getty Images
In a moment of abandon, Margaret forgot that their affair was illicit and lovingly plucked a piece of fluff from her lover's lapel. The ever-keen photographers, with their hawk-eyes, captured the two's mutual affection.
The '50s were no different from today, and the news media and the public were just as greedy as they are today with any news involving royal family members.
Consequently, the simple interaction led to news of romantic involvement, with the press putting the barely-started relationship under a microscope. The attention the two drew to themselves, albeit unwillingly, became the beginning of the end.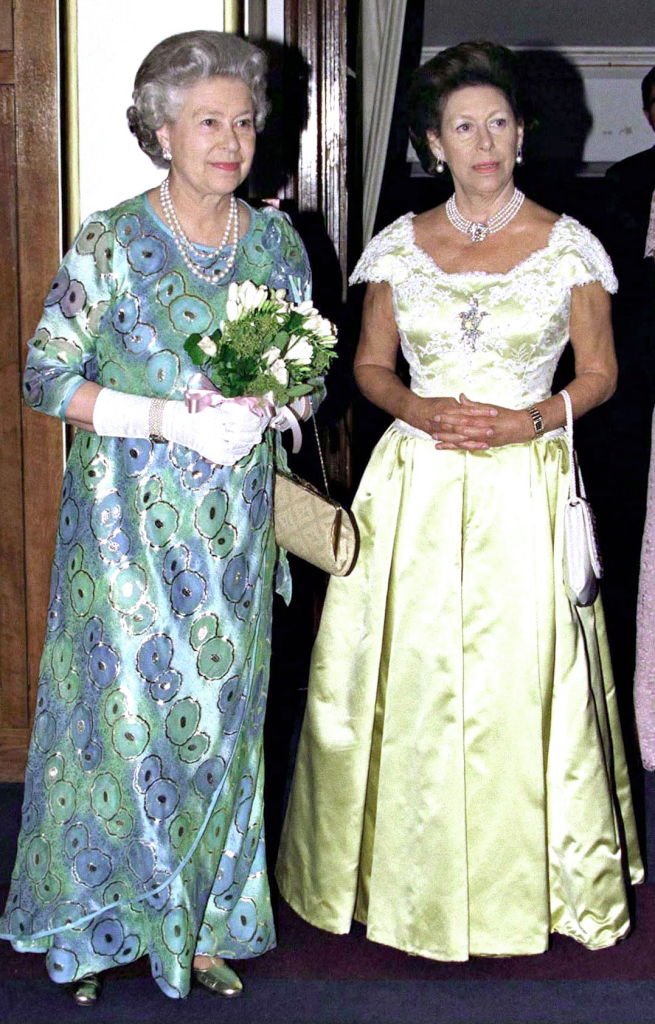 The Queen And Princess Margaret Attending A Concert At The Royal College Of Music. | Source: Getty Images
The Princess and her handsome suitor's romance would soon face challenges. Despite the common adage claiming that love conquered all, the young lovebirds could not overcome many of the presented obstacles.
Of the many reasons Townsend was considered a mismatch for the royal Margaret, the most frowned upon were that he was a commoner and a divorcee. He was also 16 years older than Margaret.
At the time, the Church of England, which many Britons subscribed to, did not recognize divorce. The royal family was also a staunch believer in the church.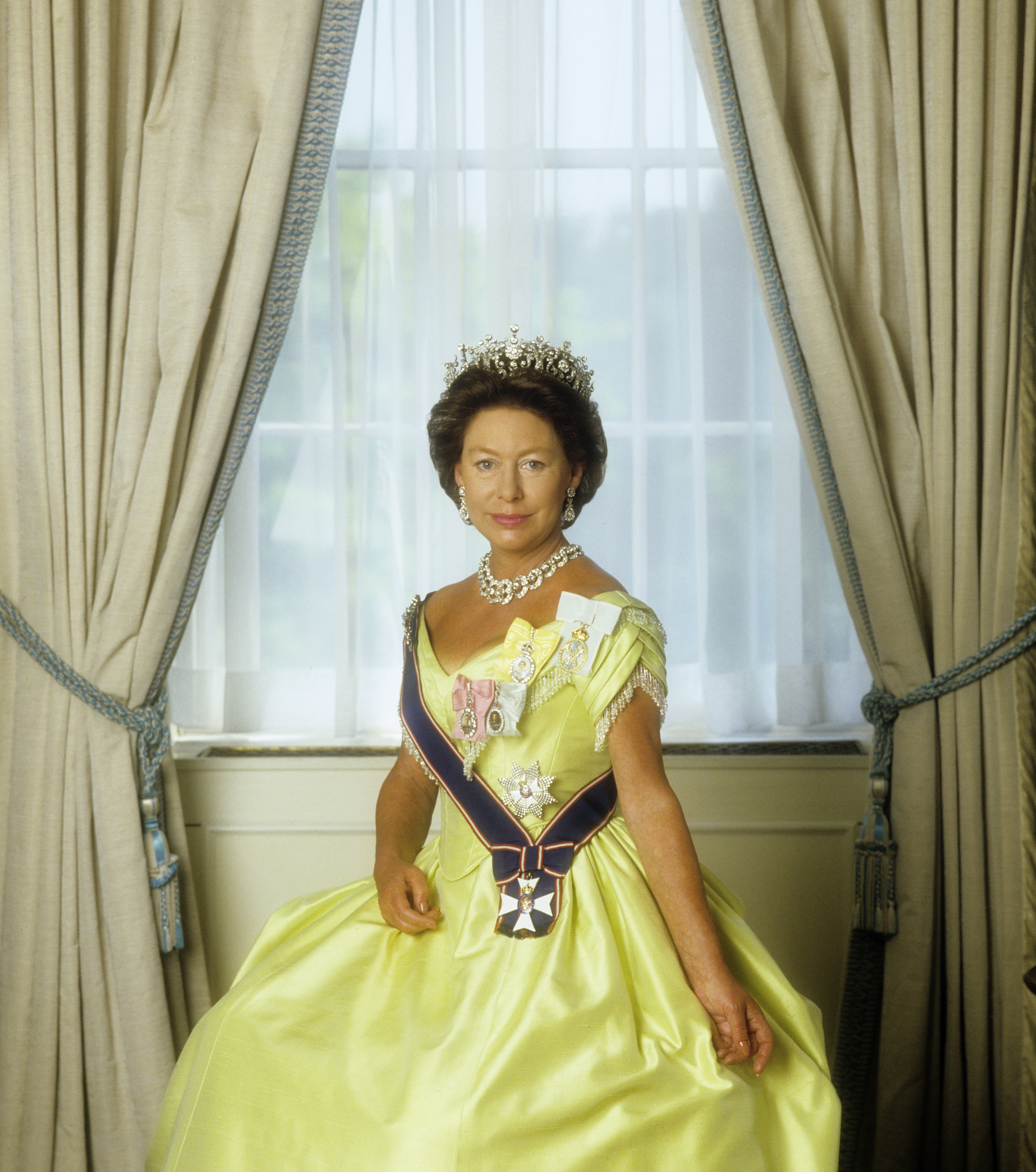 The Princess Margaret on 8th July 1982. | Source: Getty Images
Even though Townsend and Margaret both found love and married again, it will always remain evident that Townsend was indeed the love of Margaret's life.
The Royal Marriage Act of 1772 dictated that the Queen had to permit Margaret to get married. Unfortunately, the Queen was not content to let a marriage between a divorcee and her sister.
Margaret expressed her desire to marry the airman. But this came when the country was barely healed from Edward VIII's refusal for the throne, in favor of love for the twice-divorced American, Wallis Warfield Simpson.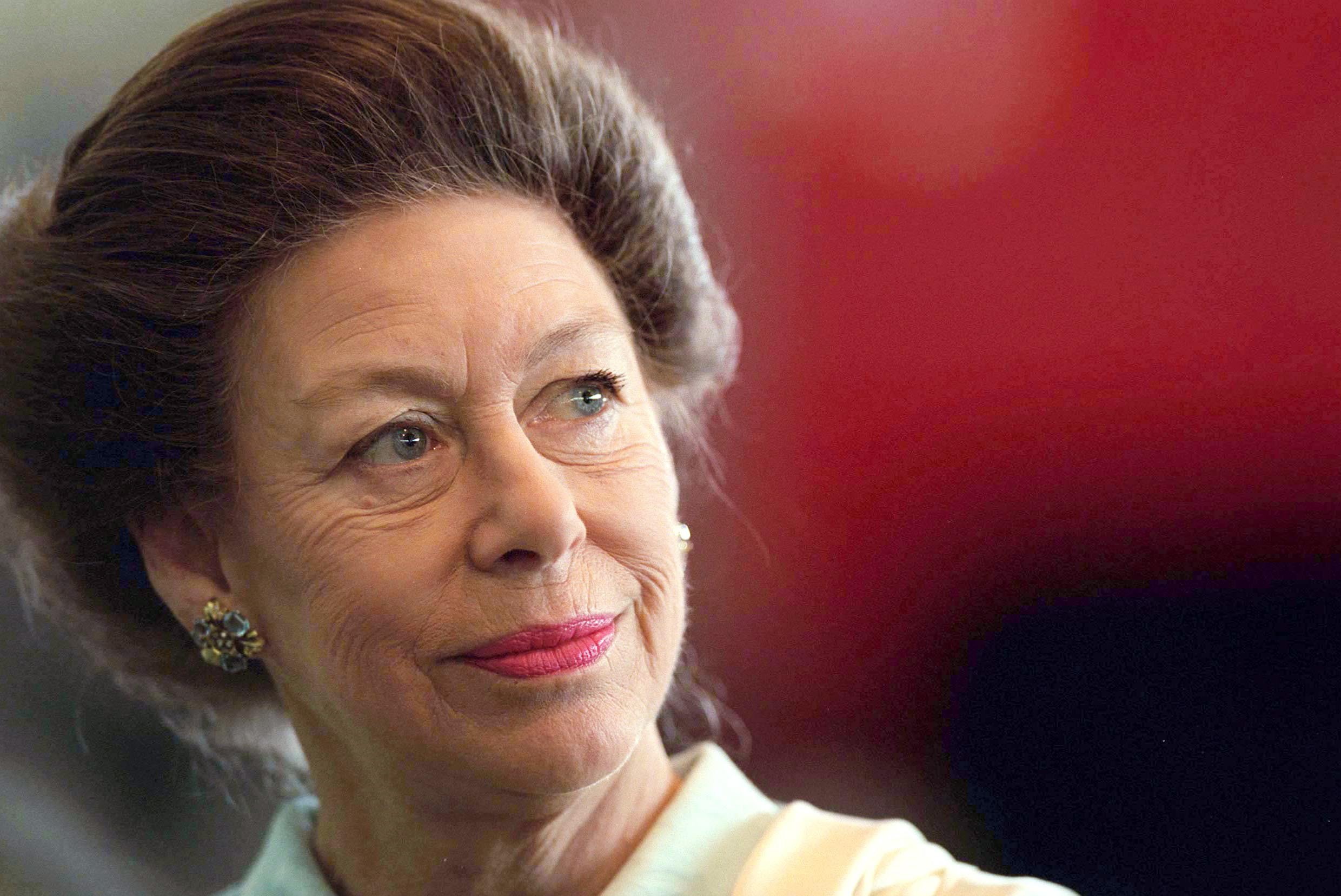 Princess Margaret Visiting The Tri-national Tornado Establishment At Royal Air Force Cottesmore, Leicestershire, United Kingdom | Source: Getty Images
The uproar that would have followed if Margaret married Townsend would have been unfathomable. It would have been considered hypocritical, seeing as her sister headed the church that forbade marriage to a divorcee.
And so, to separate the two, Margaret's suitor was sent away as an air attache. He was scheduled to leave just before Margaret returned from Rhodesia. The two saw each other again after more than two years apart.
Soon after their meeting two years later, the two declared that they no longer desired to get married. In a statement, Margaret affirmed that she no longer wished to marry Townsend following the church's teachings.
Princess Margaret, Countess of Snowdon attends Royal Ballet Gala in London, England on September 1, 1969. | Source: Getty Images
Many speculated Margaret had been coerced by the palace, the government, and the church to denounce the marriage. They believed the institutions threatened the loss of her royal income and a place at the palace.
She would also have to forego her status and even her place in the succession line for herself and future children if she married Townsend.
Could the two years apart have raised enough doubts about the man she'd wanted to marry? The answer would remain known only to Margaret herself.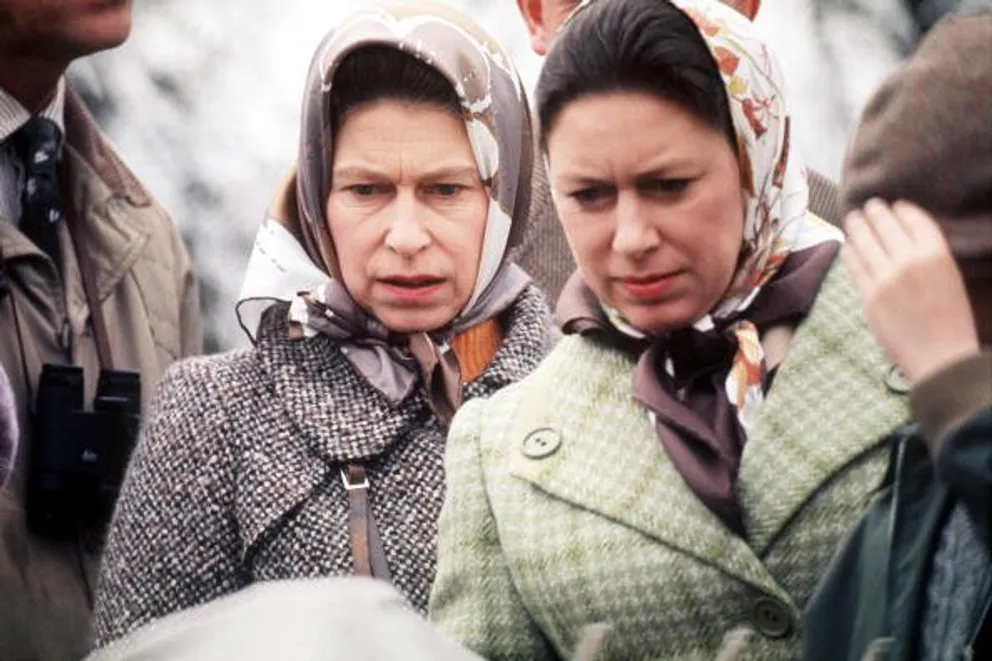 The Queen And Princess Margaret At The Badminton Horse Trials, circa 1973. | Photo: Getty Images
Townsend later relocated to Belgium and barely ever spoke about his romantic stint with the Princess. However, he would later open up about it in his autobiography "Time and Chance," saying, as reported by Vanity Fair:
"She could have married me only if she had been prepared to give up everything. I simply hadn't the weight, I knew it, to counterbalance all she would have lost."
FALLING IN LOVE AGAIN
Following the failed engagement to Townsend, Margaret was tied to Billy Wallace. Still, the engagement fell through when Wallace admitted to having had a fling while on vacation in the Bahamas.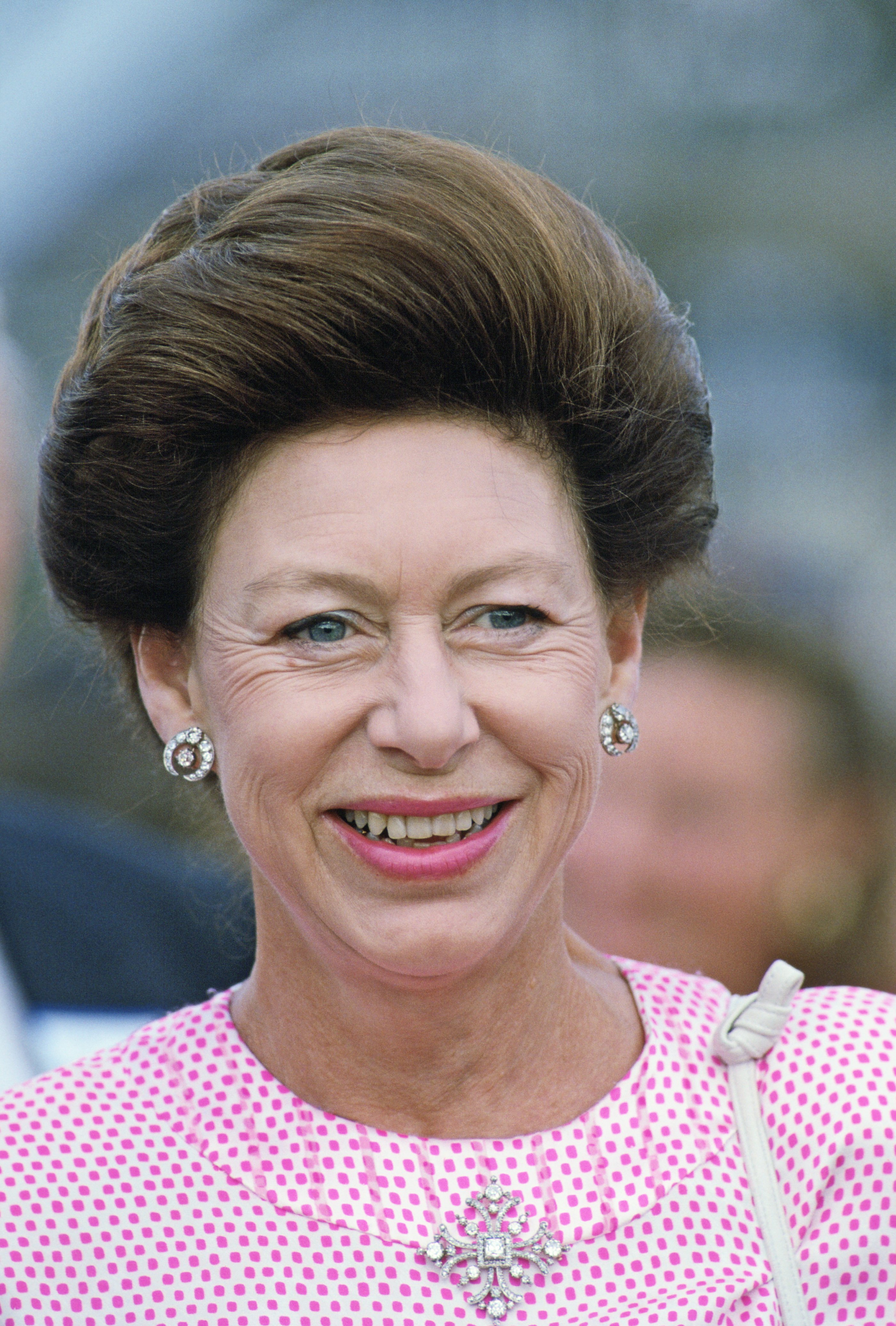 Princess Margaret Visiting Developments Undertaken By The London Development Corporation In The Docklands, London, United Kingdoms in June 1987. | Source: Getty Images
In 1960, the speculations on her love life fell to rest when she announced that she was engaged to photographer Anthony Armstrong-Jones, despite his status as a commoner.
Her first love, however, was the key player in her decision to marry Armstrong-Jones. She would later disclose that when she received a letter from Townsend that he was marrying someone else, she decided to marry Armstrong-Jones that same evening.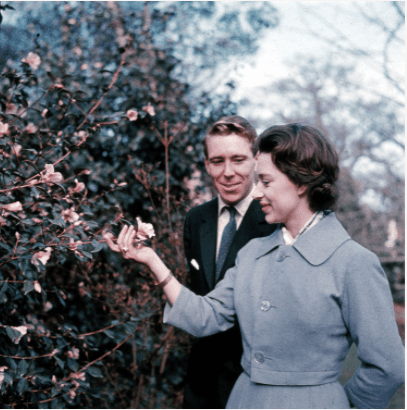 Princess Margaret (1930 - 2002) and Antony Armstrong-Jones in the grounds of Royal Lodge on the day they announced their engagement on 27th February 1960 | Source: Getty Images
Her marriage, at first, was happy, and they went on to have two children. Armstrong-Jones also took on the title of Lord Snowdon.
However, the marriage in the later years was anything but perfect, and the couple was reported to have cheated on each other for the entirety of their marriage. They divorced in 1978.
Even though Townsend and Margaret both found love and married again, it will always remain evident that Townsend was indeed the love of Margaret's life. He was the one that got away.
Please fill in your e-mail so we can share with you our top stories!