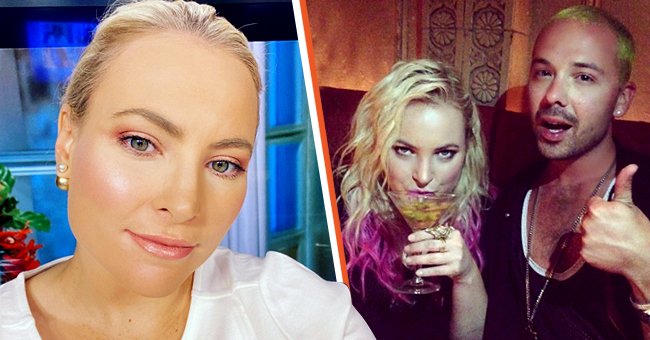 instagram.com/meghanmccain
Meghan McCain's Twenties Which Included Getting 'Drunk Tattoos' and Early Greying Hair
Meghan McCain is one TV personality who lived a full life of glam and enjoyed her younger years the best way possible. In her twenties, McCain did many wild things, including getting "drunk tattoos" and rocking bright-colored silver hair.
Meghan Marguerite McCain is an American television personality, conservative columnist, and author. Being the daughter of the late politician, Senator John McCain, she has been in the spotlight almost all her life, and she is famous for her work on ABC News, Fox News, and MSNBC.
Although in recent times, the 37-year-old TV personality is mostly seen in corporate attires, beautiful blonde hair, and red lipstick, she rocked a more flashy appearance in her twenties. And, for fans who did not follow up McCain from way back, here is all you need to know.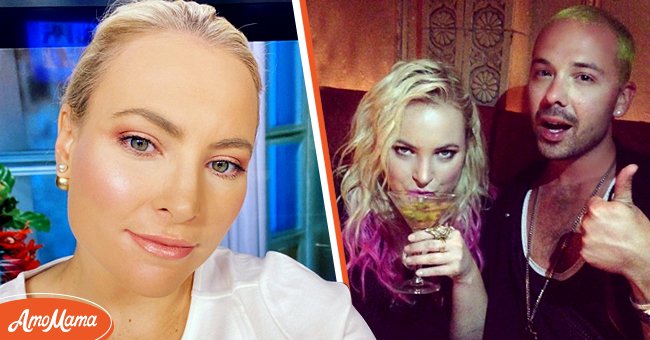 A selfie of Meghan McCain [left]. Meghan McCain in a throwback selfie with her friend | Photo: instagram.com/meghanmccain
MCCAIN'S GLAMOROUS TWENTIES LOOK
As a wife and mother to an adorable daughter, Liberty Sage, McCain once took a trip down memory lane when she shared a bio about life in her twenties on social media. The TV personality has "hundreds of crazy/ beautiful memories" that couldn't be shared in a single post.
The lengthy note updated on the author's Instagram page revealed that McCain, 37, lived in Hollywood in a home she described as the "ultimate bachelorette loft." Her apartment had lots of blue velvet designs, and she had giant gold angel wings on the wall of her bedroom.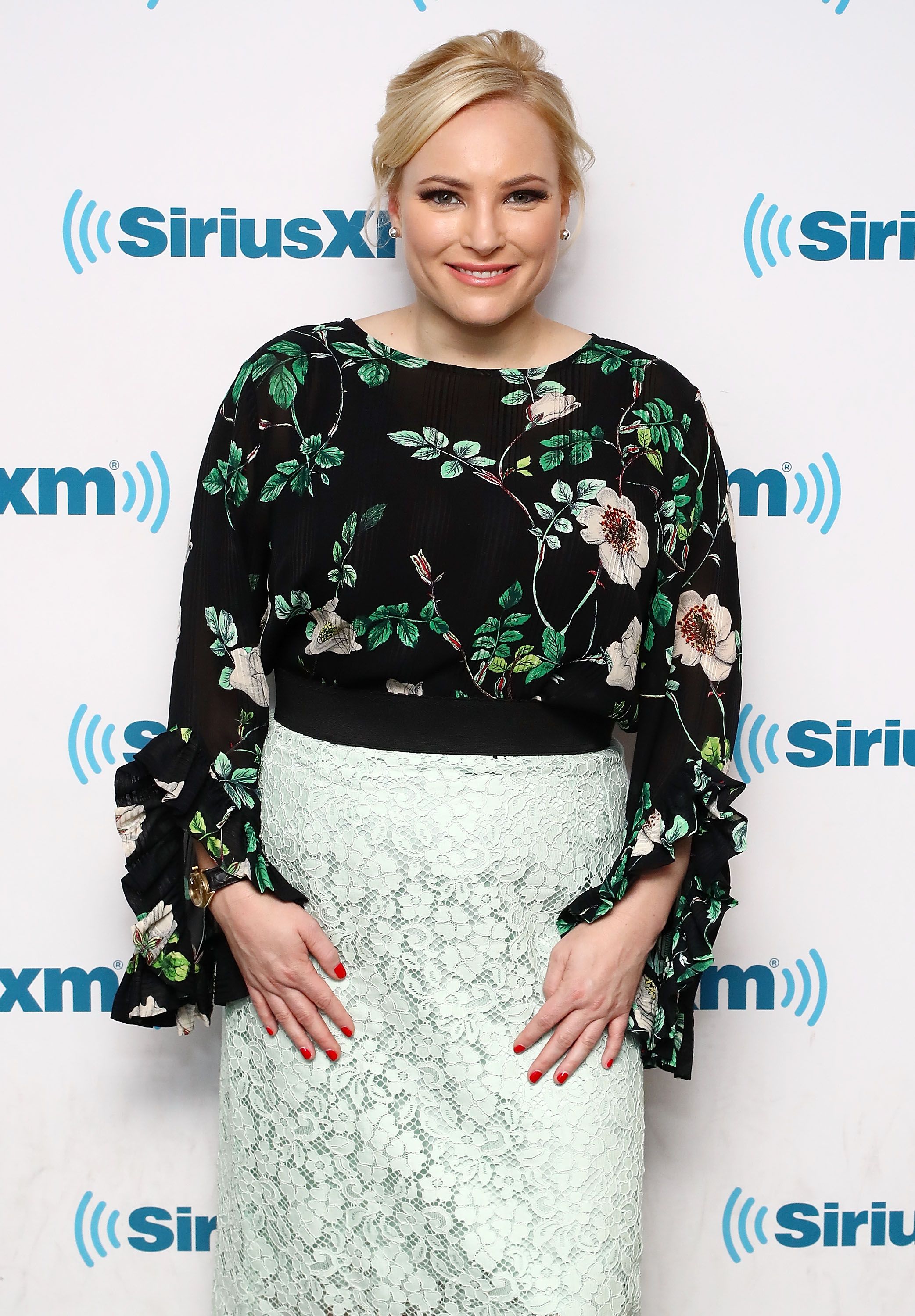 Meghan McCain visits the SiriusXM Studios on February 5, 2018 | Photo: Getty Images
McCain noted that she had 70's gold imitated furniture and a closet bigger than her bedroom. Her apartment looked just as she wanted it to, and she shared blocks with actors and vine stars.
And, according to the update, McCain believed she had lots more fun in her twenties than anyone in the media. Her eventful life involved visiting every club and kitschy bar in Los Angeles, dates with some of the most unconventional men, visiting the Sunset Tower and nice restaurants.
The conservative columnist shared the throwback post with a photo of her hairstylist and close friend Josh Rupley who she called her "ride or die friend." The image featured Rupley with green hair while McCain's blonde curls had its tip tinted with a bright pink color.
She remembered getting dunk tattoos with Rupley at the Sunset Tower, driving to Palm Springs on weekends, staying up all night, and visiting gay bars. She also wrote about their trips to Gold Coast and her lavish 30th birthday party held at the famed Chateau Marmont.
McCain ended her throwback bio by appreciating her time with Rupley and his friendship. For all "The View" fans who only know her character on the show, which sometimes seems tense, McCain noted that she had a softer, carefree side that only a few people got to see.
ON MCCAIN'S RADIANT LOOK AND BLONDE HAIR
It appeared that the "The View" co-host's hair had lost some of its original colors even though it isn't obvious. In a post shared on social media during quarantine, McCain gave a closer view of her blonde locks, which she called her "witch gray" hair.
According to the post where she revealed she started going gray in her twenties but kept it hidden, staying indoors due to the pandemic's restrictions had a vast effect on her hair. Although McCain didn't get her hair color done for a while, she wasn't ashamed of the new look. However, She noted:
"Just gotta go find my cauldron. Wanna join in my coven? (Also please don't ask me to do my color at home, I can barely blow dry my own hair let alone highlight it.)."
Although McCain appeared pretty calm about the hair color, she was still concerned about her hair care. Before the post, the 37-year-old TV host revealed that she burned her hair off while using a box product on her talk show.
MCCAIN AWAY FROM THE FUN TWENTIES
The 37-year-old mom had lots of fun when she was younger. However, away from her style and appearances, the TV star was left heartbroken after her father, politician John McCain, died following a long battle with cancer.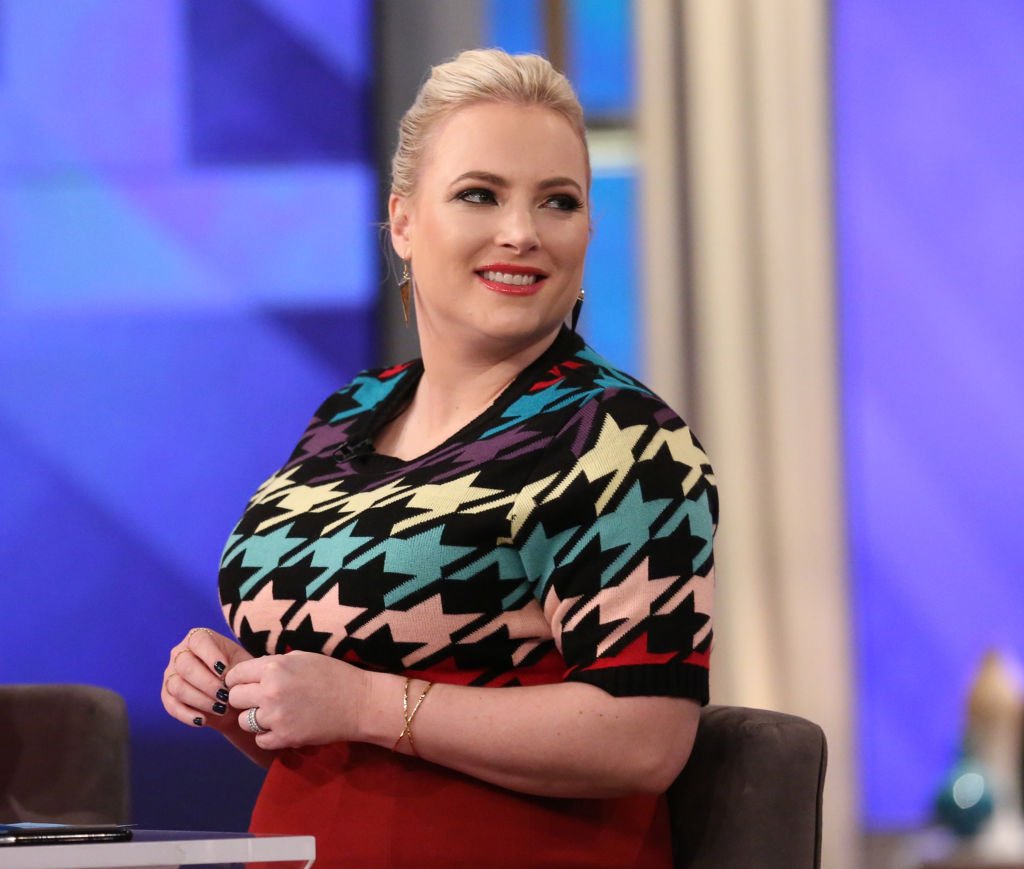 Columnist Meghan McCain on "The View," on January 30, 2019 | Photo: Getty Images
While the grief-stricken daughter was still mourning the death of her father, she was ready to fire back at a headline that claimed she used alcohol to get over her father's sickness and death. She called out the website after returning to "The View," where she noted:
"Shaming culture is something I'm 100% against."
As the show aired, McCain, who only returned a day before she decided to address the website's claims, noted that it was hard coping with her father's death, and she dealt with the grief her way. McCain remembered saying she "got wasted" the night she found out about her father's health.
The TV host thanked all "The View" co-hosts for their support during her down times. She explained how she drank lots of Jack Daniels when she found out about her dad's diagnosis and even threw up due to the drink's effect.
After the incident, McCain noted that a headline claimed she opened up about drinking through her father's cancer. Although she did mention the website, the TV host didn't appreciate the wrong information.
Fellow co-host, Whoopie Goldberg, interfered in the matter and noted that anyone who doesn't have a first-hand experience with losing someone can not understand what it feels like.
Goldberg cited her experience over the death of her brother as an example. McCain then asked if she or Goldberg should be blamed for how they dealt with their losses.
According to McCain's statement, she took her dad to radiation and chemo treatments and was by his side till his last day. The TV host didn't appreciate being called an alcoholic, and she noted that she has no substance abuse problems.
Please fill in your e-mail so we can share with you our top stories!
The information in this article is not intended or implied to be a substitute for professional medical advice, diagnosis or treatment. All content, including text, and images contained on news.AmoMama.com, or available through news.AmoMama.com is for general information purposes only. news.AmoMama.com does not take responsibility for any action taken as a result of reading this article. Before undertaking any course of treatment please consult with your healthcare provider.