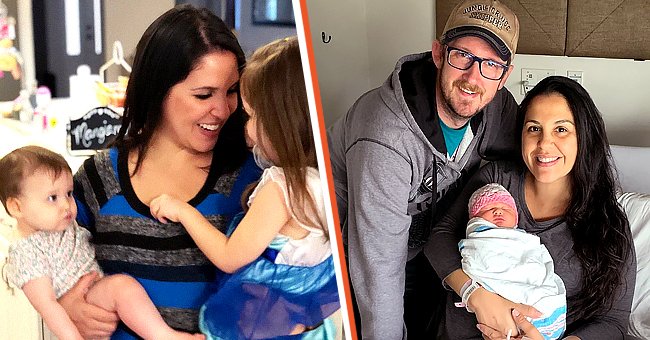 instagram.com/kblammert
Mother 'In Disbelief' after Giving Birth to Her 3 Daughters on the Same Day 3 Years Apart
Kristin Lammert knew she wanted kids years apart but did not think they would all share the same birthday because of different circumstances.
August 25 has become a very important day for the Lammert family, who celebrates the birthday of not one, but three kids on that day.
Florida mom, Kristin Lammert, did not think she would ever have three kids born on the same day in different years. However, the very slim chance of it happening happened to her.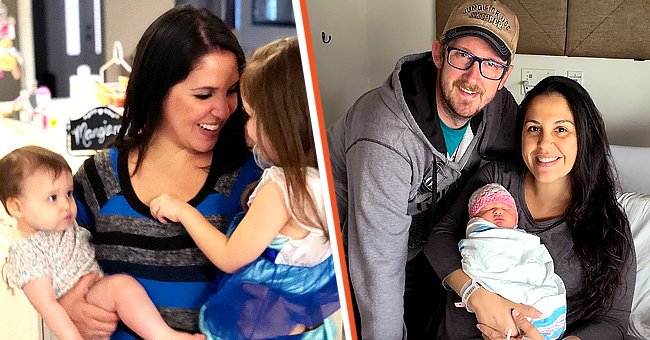 Kristin Lammert and her husband smile with their newborn daughter. | Source: instagram.com/kblammert
Her eldest daughter, Sophia, was born in 2015. "My pregnancy was an incredibly easy one," Kristin recalled. "Zero complications throughout." Although Sophia was initially due on August 23, she ended up coming two days later.
Kristin's second daughter, Giuliana, was supposed to be born on August 29, 2018. However, she came four days early after the mom-of-three developed high blood. Kristin shared:
"The baby was thriving the whole time. I thought it was totally possible that my second-born could come early. However, since I needed induction the first time, I knew that she would have to make that happen on her own."
After two kids sharing the same birthday, the idea of her youngest daughter, Mia, being born on August 25 didn't seem so far-fetched. At first, their family would joke about her being born on the same day, but the more they spoke about it, the more Kristin wanted it to happen.
Kristin makes sure that every child receives their own cake to blow and has the same number of gifts and guests.
So when Mia came on August 25, 2021, the family was in pure "disbelief." However, Mia did not thrive inside her mother like her siblings.
During her tenth week of pregnancy, Kristin contracted COVID-19, leaving her with a higher risk for complications. Mia, who was supposed to be born on September 8, came two weeks early on August 25.
Kristin knew that she wanted to have kids years apart, but did not ever think they would all share the same birthday. According to OB-GYN Dr. Christine Greves:
"It is extremely rare. We've spoken to some statisticians, and they say it's really hard to calculate."
Nevertheless, being blessed with an adorable bunch with the same birthday has its upsides. Her children love that they share something unique and can have joint birthday parties.
In previous years, Sophie and Giuliana talked about their parties' themes and agreed on other essential aspects. Meanwhile, Kristin makes sure that every child receives their own cake to blow and has the same number of gifts and guests.
Sometimes, things seem so impossible that it shocks people to know it can really happen. Such was the case when 70-year-old Jivuben Rabari conceived and birthed a child.
Her ability to bear a child at such an age was rare, but the impossible became possible due to the IVF procedure she undertook.
Please fill in your e-mail so we can share with you our top stories!