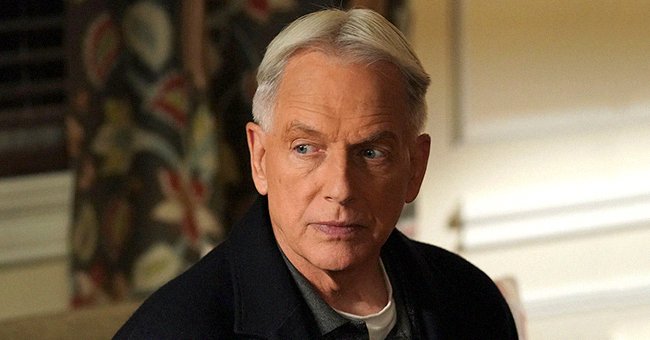 Getty Images
Mark Harmon's Ex Brother-in-Law Was Once Busted in $24M Case & Died in a 1-Room Apartment
Late John Z. DeLorean was notoriously known as an engineer and actor Mark Harmon's former brother-in-law. Despite his self-established fame, DeLorean had trouble with the law multiple times.
In October 1982, History.com reported John Z. DeLorean got arrested and was charged with conspiracy to obtain and distribute 55 pounds of cocaine.
However, he was later acquitted from the drug charges in August 1984, but that was not the last time he ran into trouble with the law.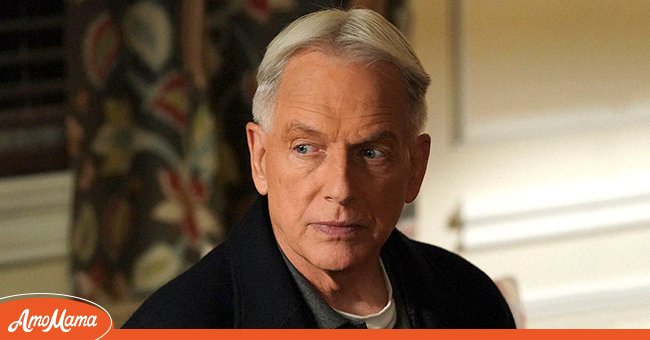 Actor Mark Harmon as Special Agent Leroy Jethro Gibbs on the drama series on "NCIS" on November 9 in Los Angeles | Photo: Getty Images
LEGAL WOES & CAREER
The inventor then went on trial for fraud and was forced to pay millions of dollars to creditors and lawyers for over two decades.
Apart from his legal woes, DeLorean was also best known as an intricate public figure within the automotive industry as an executive.
He grew up in Detroit and began to work for Chrysler while he was still a college student. With a promising career ahead of him at the time, he worked his way up the corporate ladder at General Motors.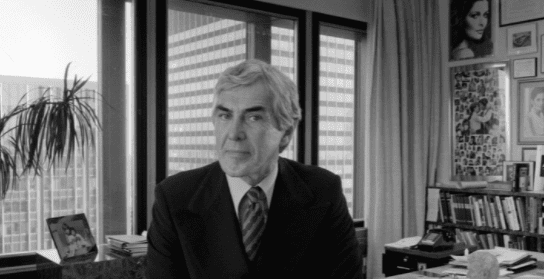 Portrait of American automobile engineer and executive John DeLorean as he poses, seated on the corner of a desk in his office on January 5, 1981 | Photo: Getty Images
He received credit for designing GTO and the Firebird and even became a vice-president in 1972. However, he later exited the company to pursue his business endeavors.
In 1978, DeLorean established the DeLorean Motor Company in Northern Ireland. The British government and other investors, Sammy Davis Jr. and Johnny Carson invested in building his dream car for his capital start-up on the initiative.
Called the DMC, the sports car comprised of an unpainted stainless-steel body. Its doors opened up and not out and even had a 130-hp Renault engine and could go from zero to 60 mph in eight seconds.
The automobile was even featured in the 1985 classic film "Back to the Future," making it one of the most famous cars in the world. However, not everyone could afford to purchase a DeLorean vehicle.
In addition, his company fell into a financial crisis, and his attorneys argued that the sole reason why the FBI managed to entrap him in the $24 million drug charges was that they knew he would do anything to save his business.
When director Robert Zemeckis selected DMC-12 to serve as Marty McFly's time machine, DeLorean was already involved in legal troubles.
However, what should have been the peak of his career turned out to be his major downfall leading to a swift fall from grace as a renowned, talented engineer in the United States.
According to Grunge.com via Forbes, cracks within his career had previously been apparent during his tenure at GM. His decision to resign was not entirely based on pursuing his ambitions but was partially related to a bust-up with his former colleagues.
He was ostracized after DeLorean's unedited, highly critical presentation about the quality of automobile production was leaked to the media.
His company's designs were characterized as eye-catching innovation and poor production quality, with the fallout ultimately leading to DeLorean's company going into debt.
By 1982, Car and Driver revealed he was forced to file for bankruptcy. He was then forced to shut down his business, and Big Lots bought it.
HIS MOVIES
From there on, there were movie adaptations about his catastrophic life and how it panned out. The films include the 2018 thriller "Driven" starring Lee Pace as DeLorean.
The recent adaptation was about his life and career on the 2019 documentary "Framing John DeLorean," starring actor Alec Baldwin as DeLorean too.
LOVE LIFE
As his professional career, DeLorean's love life was also eventful. He was married four times. He wed his first wife Elizabeth Higgins, a receptionist, in 1954.
Per Outline, they tied the knot only two years before he got a job at GM and stayed married until 1968 while he was making his mark and establishing himself as an automobile industry visionary.
The former couple had no kids together, and their separation was far from being amicable, with the reports stating Higgins sued DeLorean for cruelty.
According to The Los Angeles Times, after his divorce from Higgins, DeLorean began living life in the fast lane and established a glamorous image for himself.
Meanwhile, growing up in a celebrity family, actor Mark Harmon was bound to be connected to high-profile individuals such as the infamous car mogul, DeLorean. Mark is a former football quarterback, having played college football at the University of California, Los Angeles.
Notably, he is mainly known for his charismatic lead role as Leroy Jethro Gibbs "NCIS." In 1969, DeLorean remarried his sister Kelly Harmon, a supermodel and the daughter of famed football player Tom Harmon.
Kelly was only 20 years old when she married DeLorean, who was 44 at the time. The pair divorced in 1973, and his marriage to Kelly reportedly appalled her conservative relatives.
He then married another model, Cristina Ferrare, that same year. She was 23 years of age and was an already established society figure.
The duo had two children: Katharyn, whom they welcomed in 1978, and an adopted son named Zachary. DeLorean and Ferrare lived a life of luxury, owning four homes and their union seemed to be going strong.
However, everything else came crumbling down when DeLorean was apprehended on charges of drug smuggling, and although he was acquitted, his marriage to Ferrare fell apart.
During his trial, Ferrare remained supportive of him but later discovered that he had deceived her. His scandal made news headlines, and her life was turned upside down, having lost her friends, her life savings because of lawyer fees, and her career.
Soon after he was found not guilty, Ferrare divorced DeLorean in 1985 and took their kids along with her, moving them out of their penthouse, a 20-room duplex, to her parents' home.
HIS DEATH
Still, DeLorean married once again in 2002 to Sally Baldwin, and they had a daughter named Sheila, whom they welcomed that same year.
Sally was with her spouse until his passing. DeLorean died from complications of a stroke in March 2005 at age 80. Forbes reported at the time that he had been living with his fourth wife in a one-roomed apartment.
To date, his brood continues to fight over his checkered legacy. DeLorean's resting place is marked with a bronze plaque, adorned with the famous car that bears his name, its doors, like wings, optimistically aloft.
Please fill in your e-mail so we can share with you our top stories!
The information in this article is not intended or implied to be a substitute for professional medical advice, diagnosis or treatment. All content, including text, and images contained on news.AmoMama.com, or available through news.AmoMama.com is for general information purposes only. news.AmoMama.com does not take responsibility for any action taken as a result of reading this article. Before undertaking any course of treatment please consult with your healthcare provider.